Class of 2005 Alumnus Derek Houck Conquers the Kitchen as "Napoleon Bon Appétit," Streaming Now on Amazon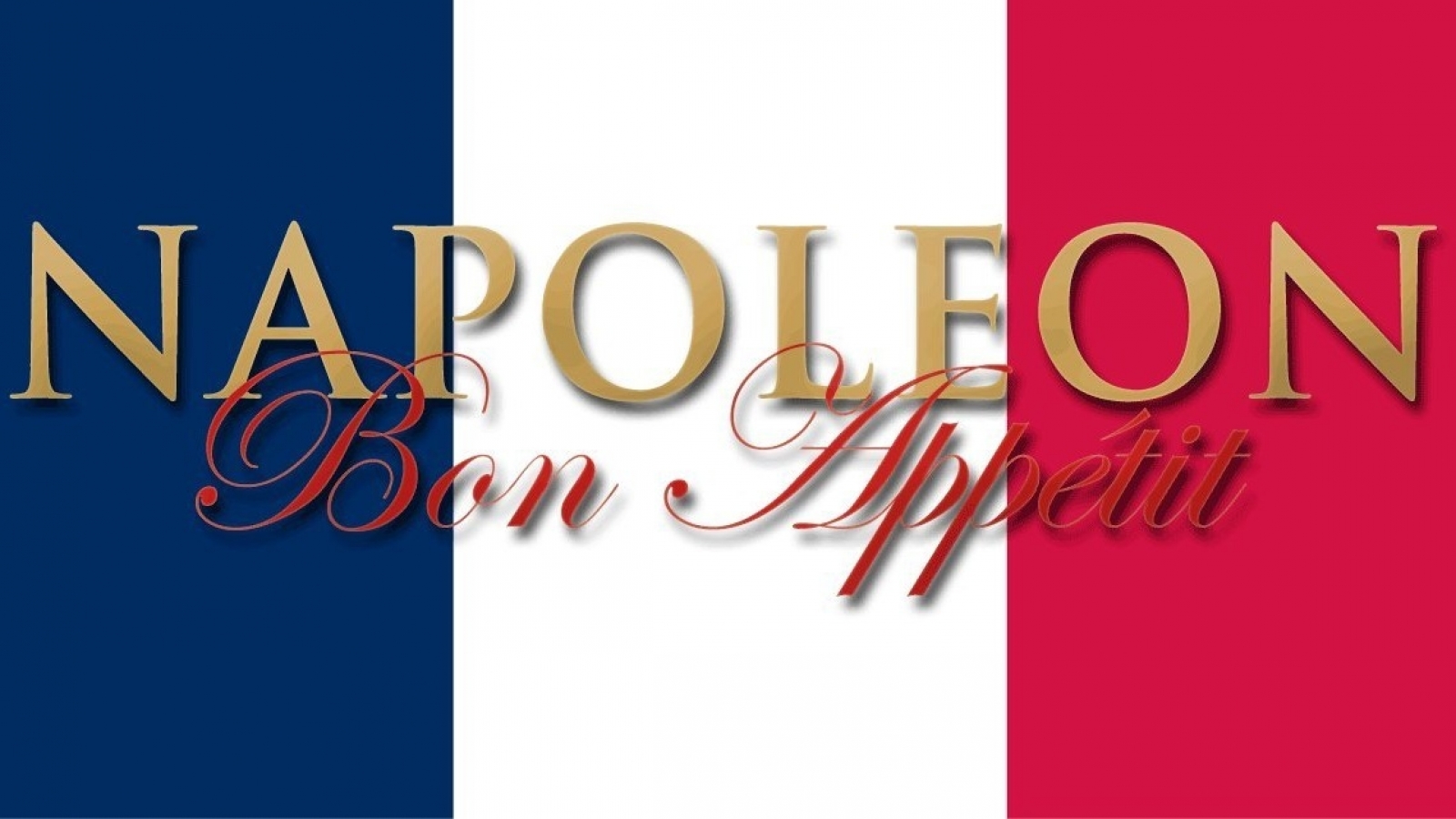 Class of 2005 alumnus Derek Houck has been stirring things up (literally!) in the kitchen with his culinary-centric comedy show, "Napoleon Bon Appétit." And now, Seasons One and Two are available on Amazon exclusive to Prime members.

"Napoleon Bon Appétit" is an original web series written by and starring Derek. The playful program features Napoleon (Derek) as the host of his own cooking show, assisted by his "Kitchen Wench," Derek's production partner Katherine Browning.

We caught up earlier this month with Derek to learn more about "Napoleon Bon Appétit" and chat about his future plans.
 

The Academy: What was your inspiration for creating "Napoleon Bon Appétit?"

Derek: Katherine and her father were sitting around one day talking about characters that I could play. (Why they were doing this, I have never questioned. I'm not one to look a gift horse in the mouth.) During this session, she scribbled down the words "Napoleon Bonappetit" and later passed it along to me. The concept was truly as simple as Napoleon hosting his own cooking show. But there's beauty in that simplicity, because it created an easy premise from which we could then launch whatever we wanted to.

The joy of Napoleon Bon Appétit is seeing this grand historical character treat baking a pie with the same ambition he would treat conquering Spain.

The Academy: Do you and/or Katherine have any particular culinary background?

Derek: I certainly do not. Katherine was responsible for cooking all the food we used, but I don't believe she had any special training. I also don't speak French, and anyone who can speak French and has seen the series would certainly agree with that assertion. This naturally posed a challenge when creating the script. How do you do a cooking show with a French host when you can do neither?

My solution was to essentially make Napoleon into a culinary Charlie Chaplin. He only speaks when absolutely necessary and whenever he touches something he screws it up. It saved me from looking like a fraud and provides a lot of the comedy in the series.


The Academy: Will there be a Season Three?

Derek: A third season has been written. But at this point, we'd need some outside help to make it happen.  

The Academy: Are you working on any other upcoming projects?

Derek: Recently, my attention has turned to helping other actors benefit from the lessons I've learned over the years. I launched a monthly meetup called "Type Me, Please" that allows actors to discover what a casting director sees when that person walks into an audition room. I'm also developing a Web app called "My Hero Headshot" that helps actors determine which headshot best fits the type of character they wish to convey.

I've got a couple of other scripts in various stages of production, and I audition when I can.

I'm also always reading, trying to figure out where the next innovation in our industry will be coming from. I'm really excited about the potential for VR and performance capture as costs go down. I remember actors used to be afraid that computers would take away their jobs, but we're seeing the opposite happening: The advance of technology is allowing actors to penetrate mediums they didn't have access to before.

People crave emotion, and we as actors have the great gift of being able to supply it. From the first Greek tragedy to the latest Oculus Rift game, the call to action has been the same: Tell me a story.
 
Well, it surely shows, Derek: story-telling is your forte. Best of luck to you with your new projects. We can't wait to see which one you conquer next!
---
---