Introducing the 2021-2022 Los Angeles Academy Company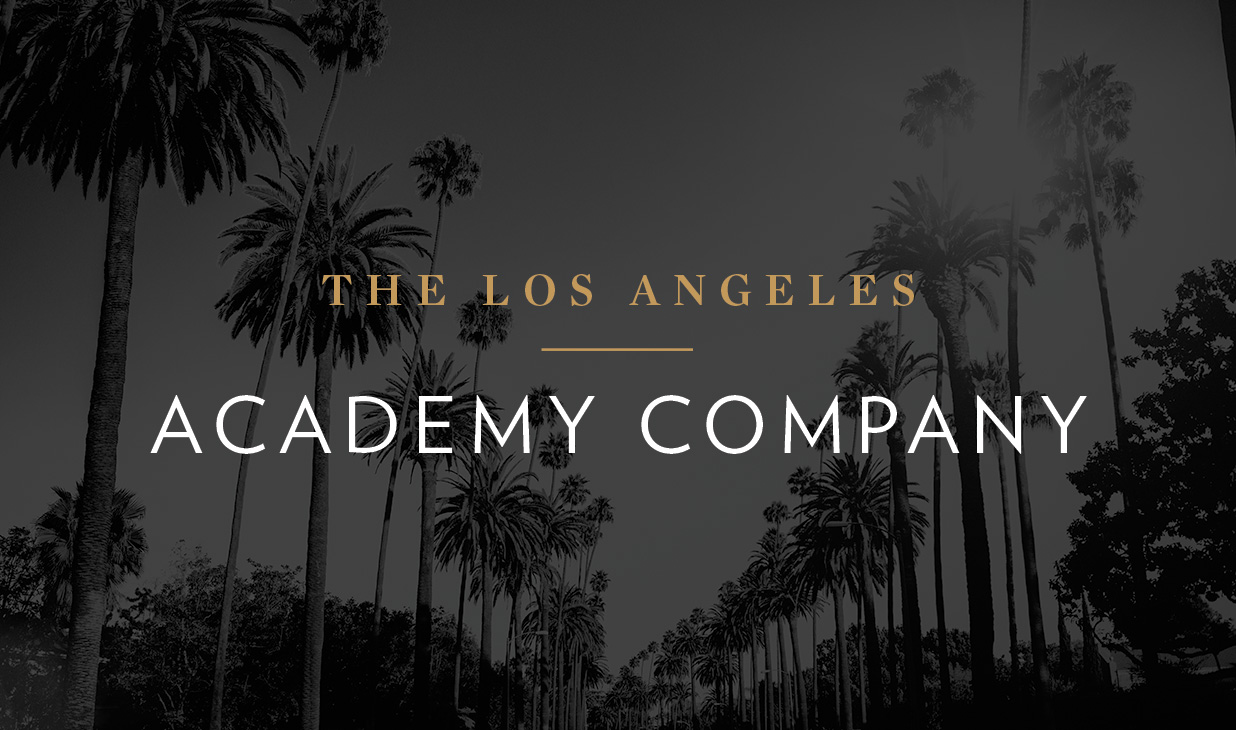 It is with much honor that we introduce this year's Los Angeles Academy Company and anticipate this full season of moving performances from the newest generation of dedicated and powerful actors.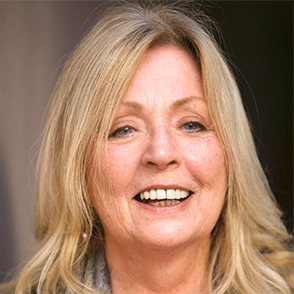 Betty Karlen
Company Director
Led by veteran acting instructor Betty Karlen, the Company performs a wide number of plays ranging from classical to contemporary, which are performed before an invited audience of Academy guests, agents, casting directors and other industry professionals.
2021-2022 Los Angeles Company Members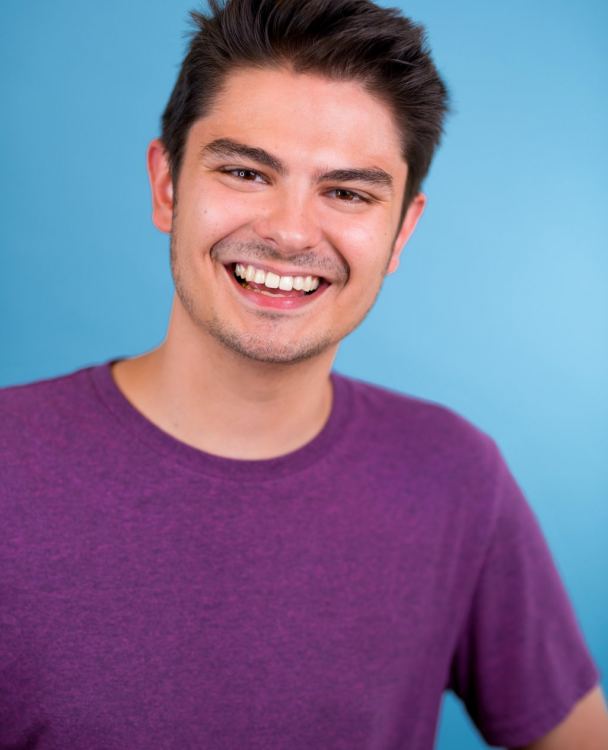 Alec Helton
Kokomo, Indiana
Alec has always wanted to be an actor. His love of performing has continuously brought him back to the stage where he wanted to continue working on his craft. In 2018, he graduated over a year early to move to Los Angeles and pursue his passion to act as soon as possible. Here he saw his first Company play and realized his aspiration to ultimately be on that stage one day. Now, after completing his arts degree along with years of training at The Academy, Alec is excited to be involved in this year's Company and contribute to the art that is created.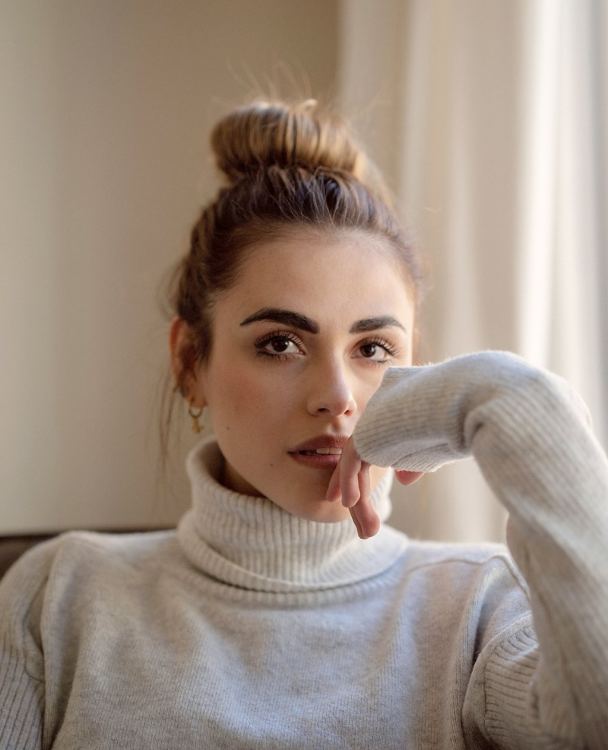 Alejandra Mercado Alcantara
Mexico City, Mexico
Alejandra is a Mexican actress and a women-empowerment activist. Born and raised in Mexico City with a free spirit and a curious soul, she founded a digital theatre company based in Mexico City (AMA Casa de Teatro) with a team helmed by women who dedicate their work to bringing awareness to violence against Latin American women by merging theatre and cinematography. She earned a bachelor's degree in Business and Entertainment before pursuing her career as an actor and dedicated her young years to travel. She has been on 4 continents, in 22 countries, and visited 79 cities. A smile on her face is something that characterizes her. She likes to make friends, see new places, and make each experience a unique adventure.

Autumn Ivy Hobson
Las Vegas, Nevada
Born in Las Vegas, Nevada, Autumn Ivy was surrounded by the entertainment industry her whole life. It has drawn her towards the love of acting. With the constant support from family and friends, she was able to strive for her dreams. Autumn Ivy attended Wayne State University in Detroit majoring in Theatre with a minor in Jazz Dance. With the desire to keep storytelling alive, she decided to audition for The Academy where she grew mentally, physically, and emotionally. Her favorite roles so far were Elle Woods in the musical Legally Blonde and Holly Seabe in Anton in Show Business.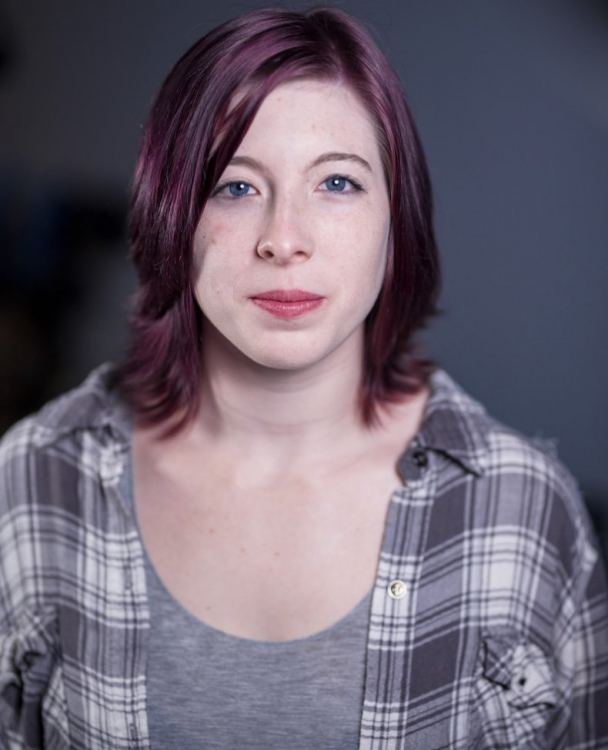 Brookelyn Brown
Sacramento, California
Brookelyn started acting in a 5th grade production of The Ugliest Duckling. Yet, before even walking, she was a baby gumdrop in The Nutcracker Ballet. She remained in ballet until the age of 10 then pursued hip hop and breakdancing. Always passionate for the performing arts, the loss of her brother in 2010, and later being diagnosed with a chronic pain condition made her fear she'd never perform again. After five years of being mostly bedridden, she worked to regain function and discovered The Academy. Here she grew as a performer and human being. Her goal is acting in Film and TV, and pursuing writing, directing, and producing. She hopes to become more so she can do more for this world and accomplish something that is much bigger than herself.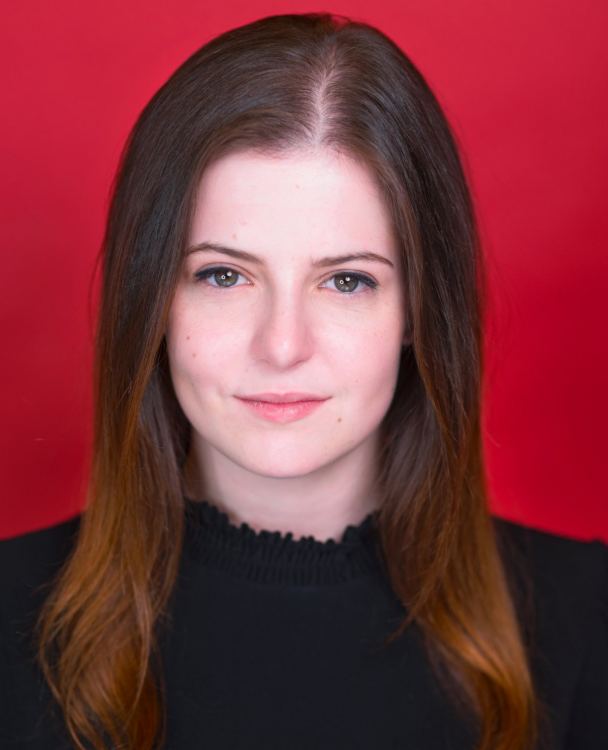 Cameron Schnelz
Bellevue, Washington
Cameron was born and raised in Bellevue, Washington. In her early years, she had a flair for the dramatic, embodying a different Disney princess every day and seeking out chances to perform through dance and school talent shows. After high school, Cameron cynically tabled her theatrical dreams fearing their impracticality. While stumbling a year through business school, she questioned if she could truly enjoy life if she wasn't on stage and decided to enroll in classes. Her life changed in an instant, and she began pursuing her craft at the Academy with high hopes and an open mind. Cameron is thrilled to be joining the Company and is a firm believer that with passion, wits, and determination, anything is possible. She is incredibly grateful for her family's loving support.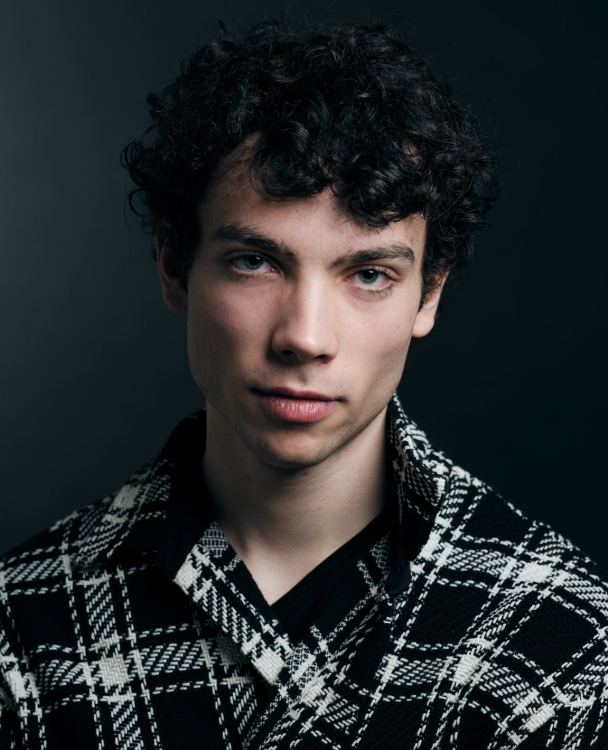 Christoph Stocker
Vienna, Austria
Christoph always knew that he needed to be performing on stage and on-screen and followed his dream and passion from early on. He joined the Vienna Boys' Choir (VBC), became a soloist, and toured with them around the world. He was performing for instance at the Carnegie Hall, Vienna State Opera, and Tokyo Suntory Hall. During his time at the VBC he also started to act on stage and in movies and started learning the craft by doing as well as working with several directors. After his graduation from this institution, he dreamed of pursuing acting, joined The Academy in New York, and did his second year at the Los Angeles Campus, where his credits included George Spelvin in The Actor's Nightmare, the titular role in Hamlet and Lord Fancourt Babberly in Charlie's Aunt. christophstocker.com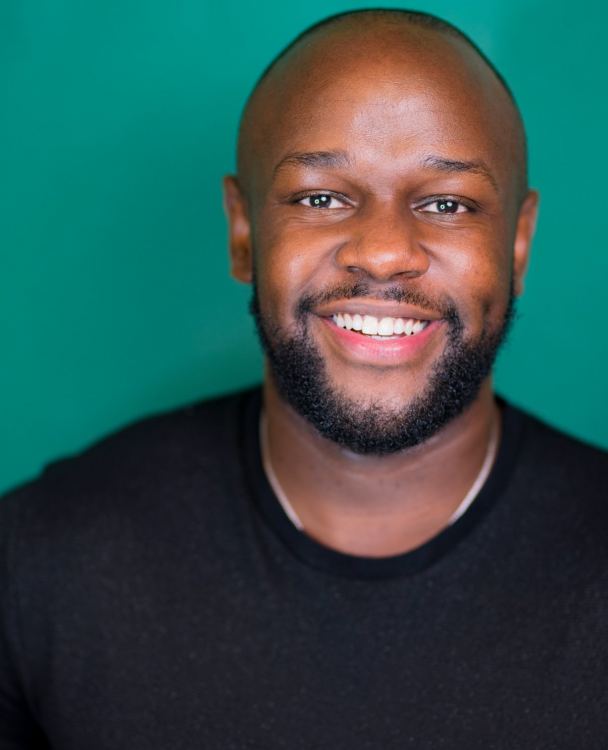 Dennis Mailu
Nairobi, Kenya
Born and raised in Nairobi, Dennis was fascinated by the performing arts from a very young age. He was fortunate to have the opportunity to engage in plays and dance throughout his upbringing, sharpening his skill of self-expression. Prior to attending The American Academy of Dramatic Arts, Dennis had completed his doctorate in Human Geography in the United Kingdom where he interacted with persons of different nationalities and diverse cultures; a period when he continued to perform part-time. This experience gave him a broader outlook on human life, storytelling, and emotion. Thereafter, he undertook a screen acting course in London which led him to Los Angeles to pursue acting full-time. He is excited to be part of this Company year!

Duke Pierce
Shreveport, Louisiana
Duke is a Southerner through-and-through. Always wanting to be an actor, he moved to LA to pursue that dream in 2018. He has appeared in many theatrical productions, his favorite roles being Paul Bratter in Barefoot in the Park, Peter Hoskins in Prelude to a Kiss, Bernie Dodd in The Country Girl, Chaz Looney in Drop Dead, and Willard in Footloose. Also, no stranger to the camera, Duke has appeared in several short films. Equally interested in directing, he has directed films and for the stage, his one-act play Down Came the Rain was recognized at the International Thespian Festival and won Best Show at a local theatre festival. An avid cinephile, when he is not working on a role, you can presumably find him watching old movies. He's thrilled to be a part of this deeply-talented Company year.

Joaquina Gentil
Buenos Aires, Argentina
Born in Argentina, but raised in Brazil until the age of 12, Joaquina (Jojo) first fell in love with the stage during choir events and musical theatre performances at school. She then went into formal training in performing arts at UADE in Buenos Aires and then found further interest in acting in France, where she attended the two-year conservatory, Fontainebleau School of Acting (FONACT) with faculty from the Guildhall School of Acting. In France, she started her own theatre company, AllOneTheatre, with whom she has done several performances of Twelfth Night, both in France and in Off the West End in London. Other than acting, she has a love for adventures and new challenges. She sings and also writes.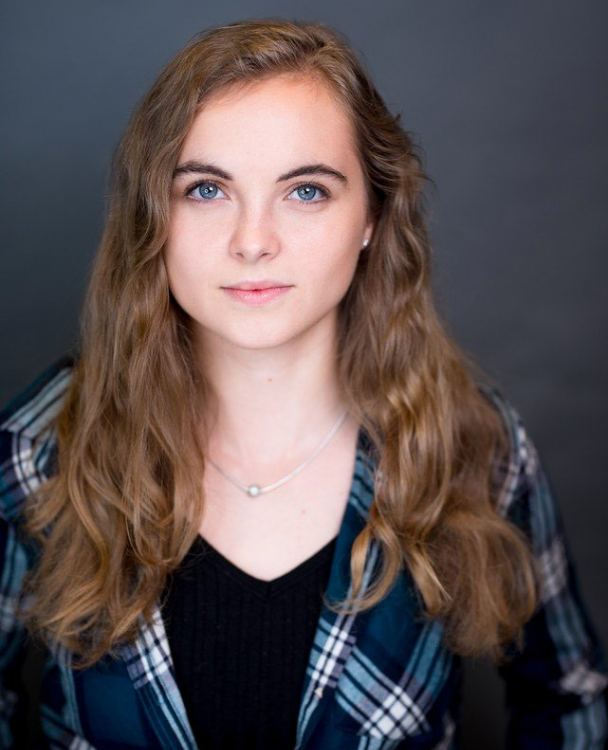 Julia Szucs
London, United Kingdom
Born in the UK and raised in Spain and Mexico, Julia has had a passion for the arts throughout her life. After participating in workshops at drama schools such as London Academy of Music and Dramatic Art (LAMDA) and Mountview Academy of Theatre Arts, she worked at the Fringe and collaborated with artists in A Play in a Day. She was incredibly grateful to attend a foundation year at Arts Educational School of Acting (London) and graduate from The American Academy of Dramatic Arts (Los Angeles) to explore her craft and take risks. Besides her love of acting, Julia likes to travel, play guitar, and make really bad jokes.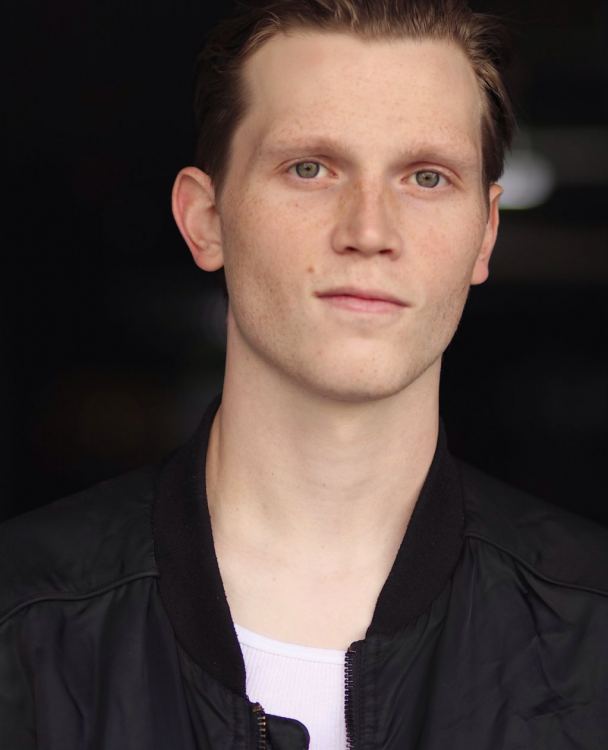 Mason Kennerly
Los Altos, California
Mason is a young actor based in Los Angeles, California with unique depth. He is a former professional wrestler, being the student of one of the most legendary trainers of Lucha Libre in the world. You can always find Mason listening to spiritual leaders and reading ancient texts, as he is dedicated to the exploration of the spirituality behind the human experience. Given this, there has always been a polarizing mystique about him, an energy that largely produces very interesting connections. His highlight roles have been John in Bash, Valentine in Orpheus Descending, and Algernon Moncrieff in The Importance of Being Earnest.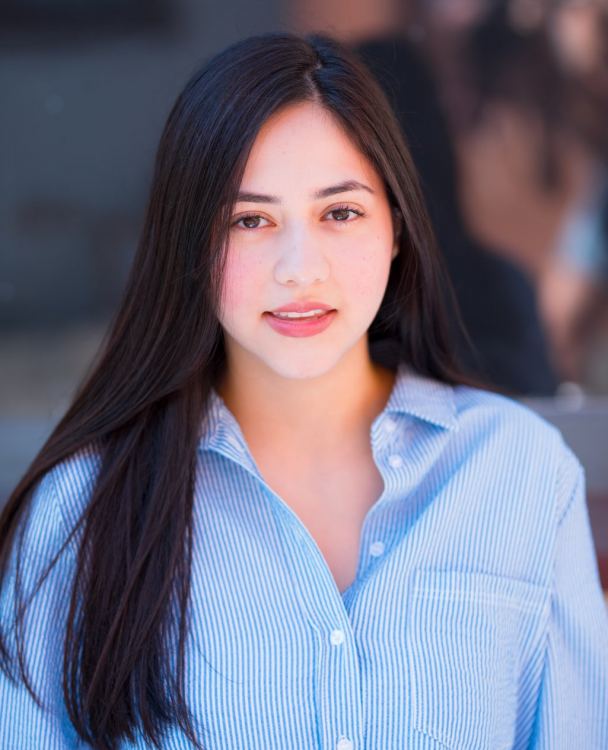 Reyna Stephanie Flores
Dallas, Texas
Reyna was born in Dallas, Texas where she was raised by a single immigrant mother. Seeing her mother work hard for a better future, she quickly realized if she wanted to achieve great things, she would have to work hard and be disciplined. Having no prior knowledge, she decided to audition for The Academy's two-year Conservatory in the fall of 2019. While attending The Academy, Reyna has discovered her love for storytelling and wants to continue her studies. She is beyond thrilled to be taking on Company and to be further improving her craft. When she is not acting, she loves baking delicious desserts, taking adventures, and learning new skills.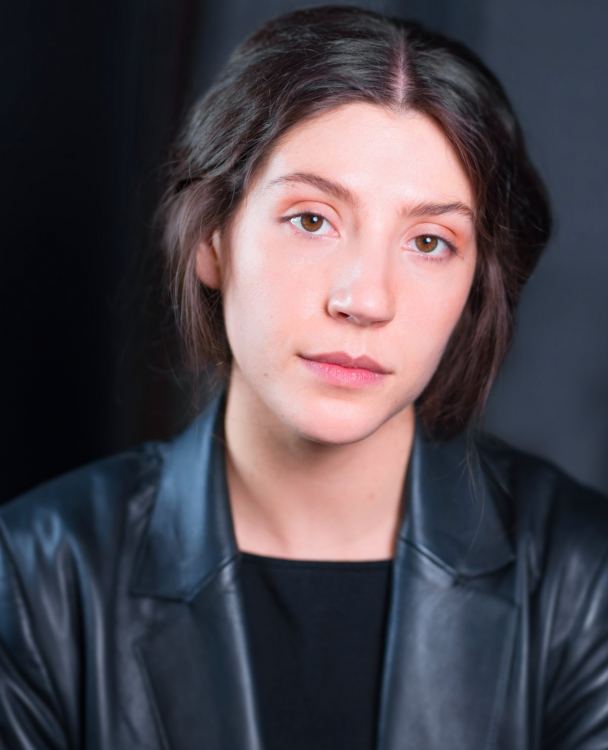 Susanne Kretschmer-Schmidt
Mexico City, Mexico
Although born in Mexico City, Susanne comes from both Chilean and German descendance. Opportunity to travel the world has helped her learn new things and become adaptable. Susanne's love for the arts began very young, with a passion for music greatly influenced by her mother, a Jazz singer. Originally shy and curious about acting, it wasn't until she moved to a school with a theatre club that she was inspired to pursue musical theatre. The Sound of Music was her first musical. Susanne loves to draw, learn languages, play piano, sing, and compose music. Her favorite roles include Fran in Whale Music and Serena Katz in Fame.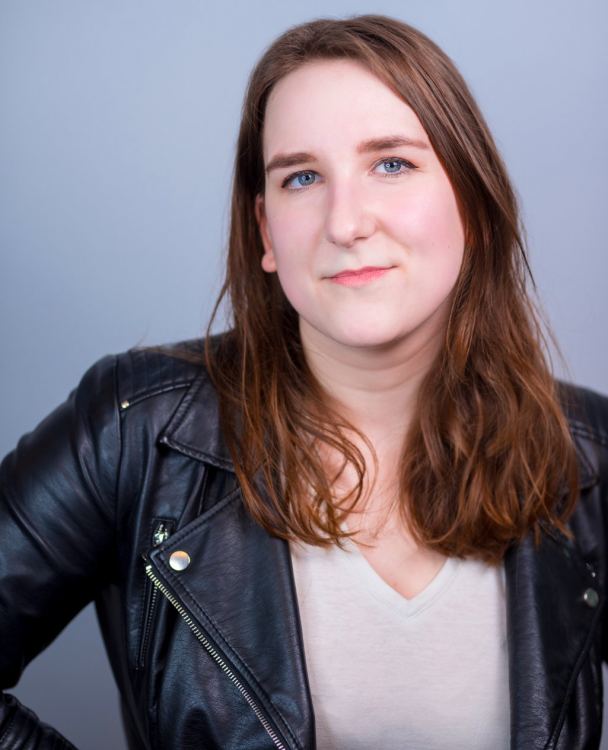 Talje Noble
Amersfoort, Netherlands
Talje grew up alongside her creative family in the Netherlands. It was there where she learned to play the piano before following her siblings toward her true passion: theatre. She started acting at 10 years old with coaching and appeared in amateur plays and musicals. When she discovered that the Dutch theatre did not line up with her aspirations, she decided to take action. At only 15 years old, she flew to London and auditioned for The Academy. Talje appeared in the Dutch professional theatre after her acceptance and took a gap year to spend time writing and honing her craft before starting The Academy at 17 years old. Her favorite roles have been Lady Macbeth, Martha in The Children's Hour, and Amelia Earhart in Amelia. Now, she is honored to be a part of Company at The Academy.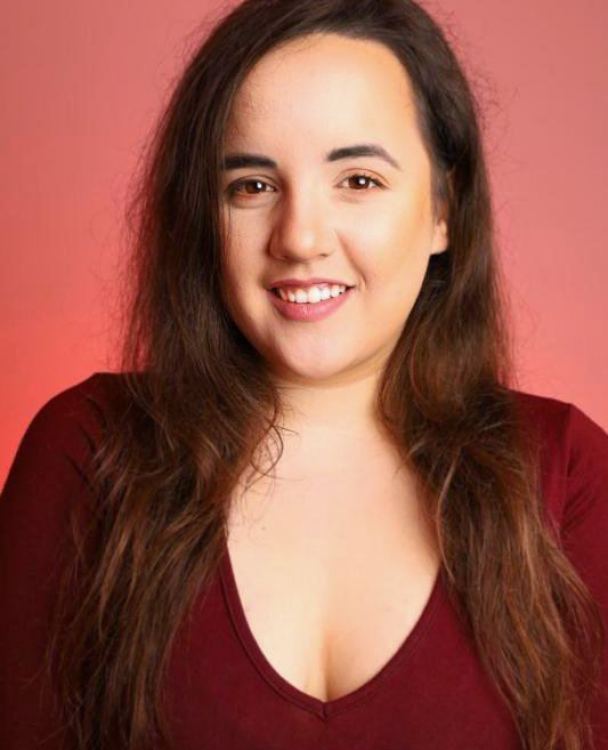 Theoni Bekiari
Athens, Greece
Theoni is an actress born and raised where theatre first flourished, Greece. With an extreme love for theatre and acting, and a master degree in dramatology, she moved to LA to follow her dream. Though not everything has been a fairytale, for example the whole world changed in her last year at The Academy, the experience has made her stronger, wiser, and most importantly happier! Through the years she has learned a lot about hard work, dedication, and expression. She has also learned the importance of knowing oneself to understand or even portray others. She can't wait to be a part of The Academy's Company and spread her message that love is the answer!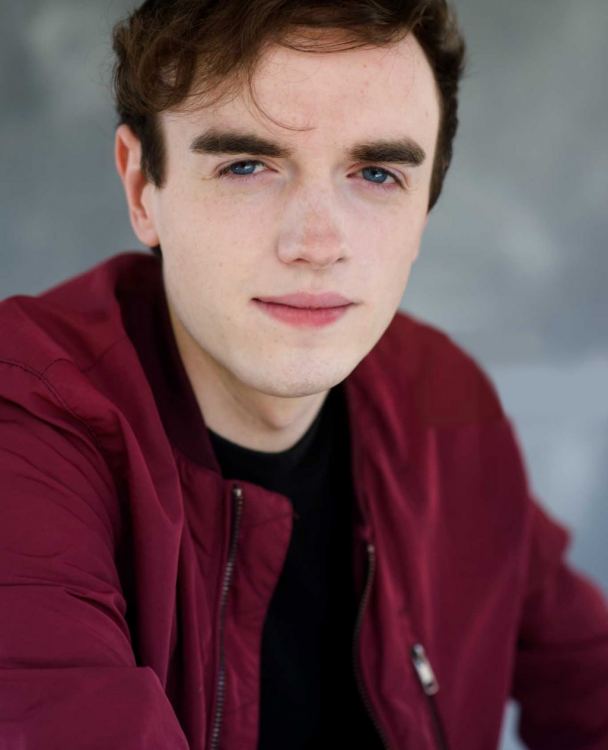 Trevor Walls
Vancouver, Canada
Trevor is an actor, comedian, and musician. He has performed at Laugh Factory, TheatreSports, and The Second City, and made his professional theatre debut at the Vancouver Fringe Festival. He is trained in acting, writing, improv, sketch, filmmaking, voice-over, dance, vocal, music, and puppetry (big Muppets fan). He has studied at The Second City Conservatory and New York Film Academy, and created and starred in several viral videos for YAP TV (over 100 million views), as well as his own YouTube channel, Trevor Time. When not busy acting or writing third-person bios, he can be found performing with his children's music group The Zing Zangs, or hosting a PRX-syndicated family radio series. He is thrilled to be in this year's Company alongside many lovely peers and also peers named Julia. He would like to thank his mentors and friends for their encouragement. @trevorjwalls.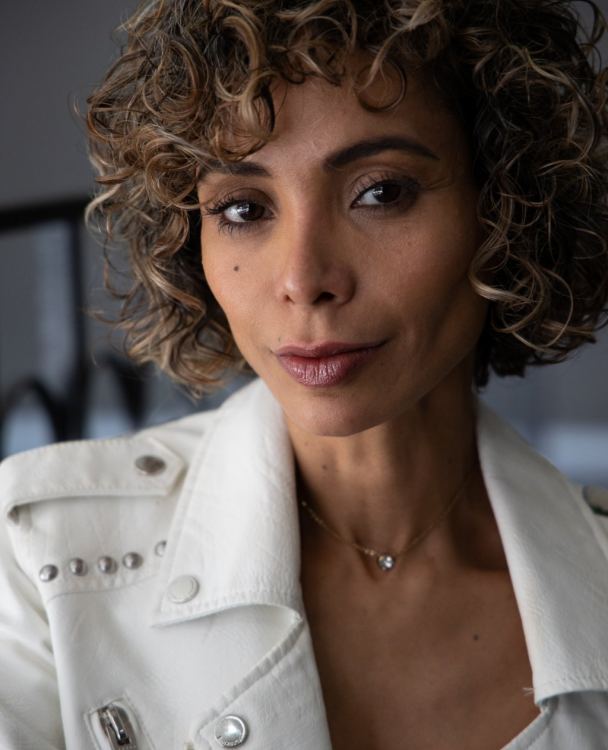 Vania Gisely Hernandez Ayub
Santa Cruz, Bolivia
Gisely is a psychologist, TV host, and model. She is a Latina of mixed heritage including Lebanese, Dominican, and Spanish. She has worked with some of Bolivia's best directors. Her cinematic work includes Milagros de Navidad for Telemundo, Norte Estrecho directed by Omar Villarroel, The Sleeping Beauties directed by Marcos Layza, Legendary directed by Alejandro Quiroga, and La Herrencia directed by Jorge Sierra. She also has a long theatre career including roles in Si Esta Boca Hablara, 9:30 of Night, The Indifference Beathy, and many more. Her love and passion for acting brought her to The Academy to continue growing in her acting career in North America.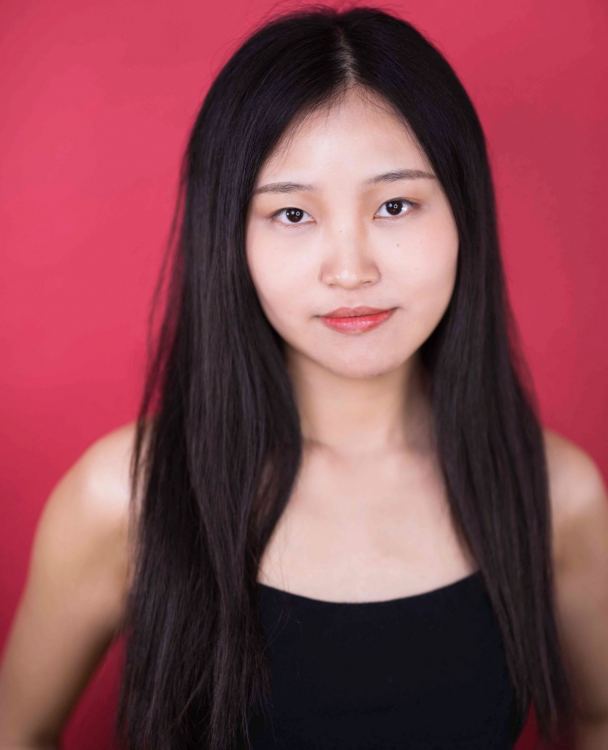 Ye Zhong
Shantou, China
Ye was born and grew up in Southern China, fluent in both Mandarin and Cantonese. Although she had a passion to become an actress since 14, her life had nothing to do with acting until she was almost 24. Graduating from college with a bachelor's degree in social work and social administration, Ye was devoted to work with special needs children. She loved her job, but she knew she would regret not giving her dream a shot. Starting with intensive programs at The Academy and UCLA, she finally got accepted to The Academy to train full time. During her training, she had been cast in feminist roles like Jelena in Necessary Targets and Mu Sochua in Seven. It helped her realize she could continue to advocate for people who don't have a voice through the arts. Now she is excited to discover what her Company journey will bring to her life. 
Los Angeles Company Showtimes
---
A Midsummer Night's Dream
December 9-11
By: William Shakespeare
Directed by: Rayna Campbell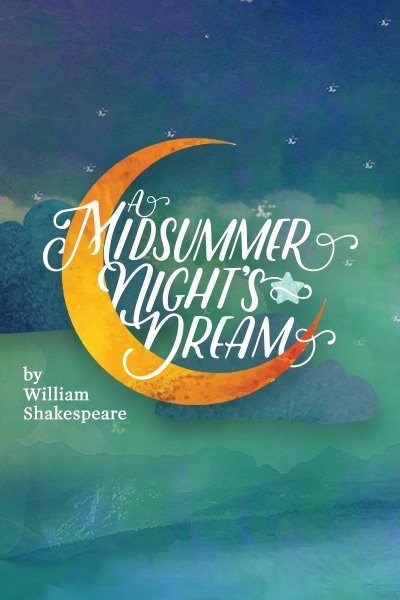 While preparations are underway for the marriage of Athenian duke Theseus and Amazon queen Hippolyta, fairy king Oberon and his tricky jester, Puck, make mischief with the indiscriminate use of a powerful love potion. Lysander and Demetrius both fall for Helena, raising the jealousy of Hermia, whose father is pressuring her to marry Demetrius despite Lysander's love for her. Four Athenians run away to the forest only to have Puck makes both boys fall in love with the same girl. The four run through the forest pursuing each other while Puck helps his master play a trick on the fairy queen. Meanwhile, a group of Athenian tradesmen (known as the Mechanicals), led by Peter Quince, are planning to perform a play in celebration of the duke's wedding. They rehearse The Tragedy of Pyramus and Thisbe in the same forest. Shakespeare's A Midsummer Night's Dream is timeless story of order and disorder, reality, appearance, love, and marriage.
---
Cast: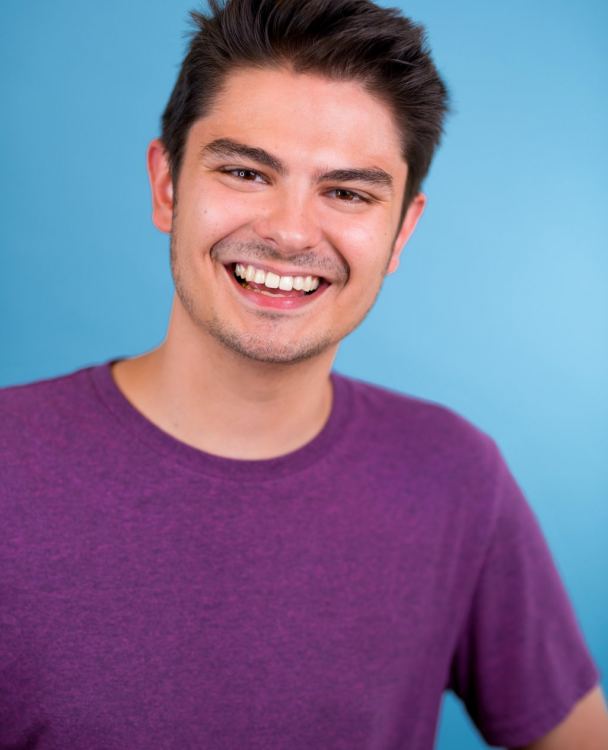 Alec Helton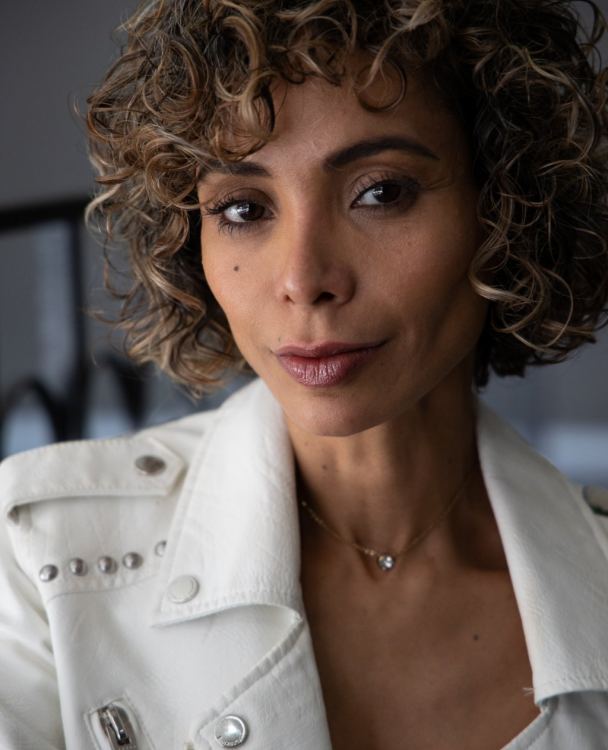 Vania Gisely Hernandez Ayub
Autumn Ivy Hobson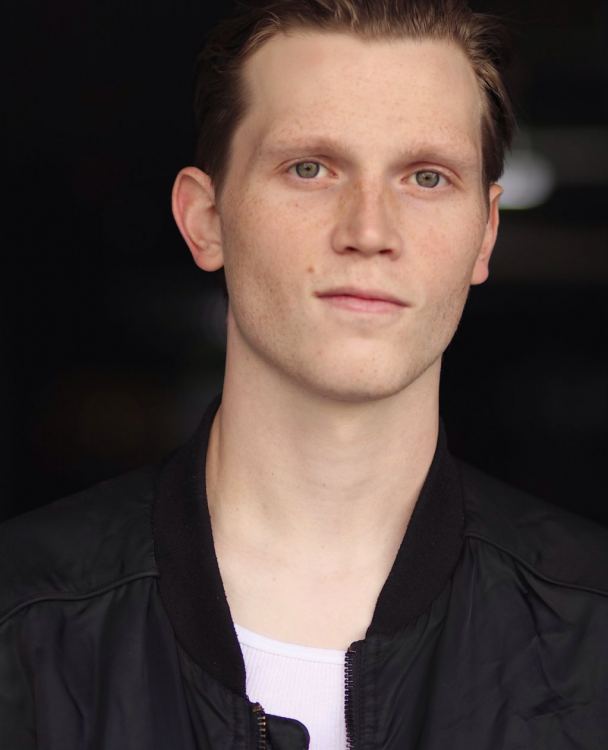 Mason Kennerly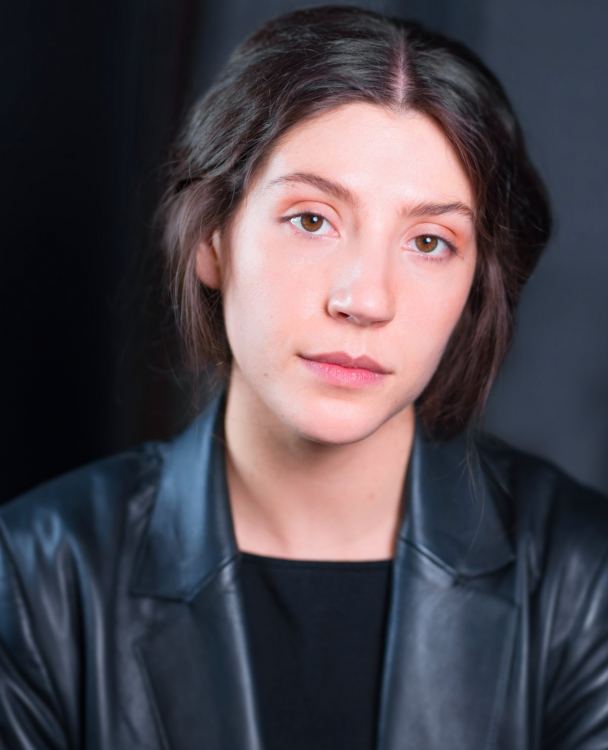 Susanne Kretschmer-Schmidt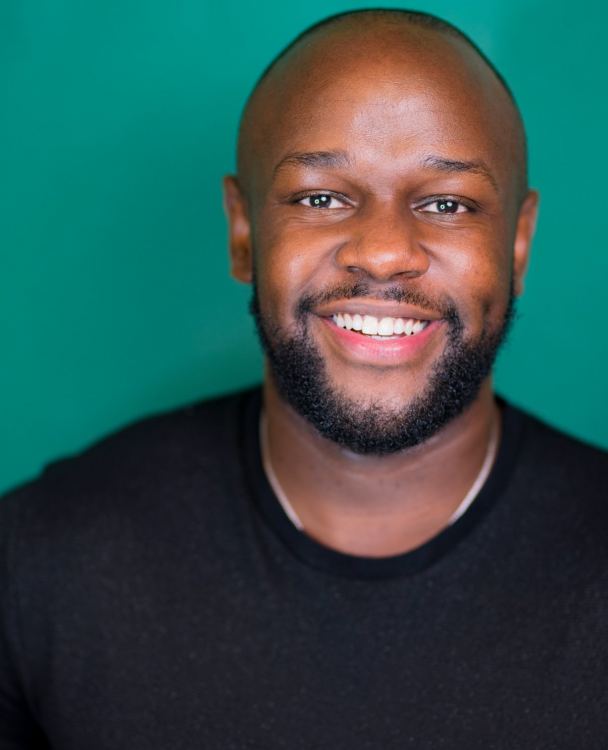 Dennis Mailu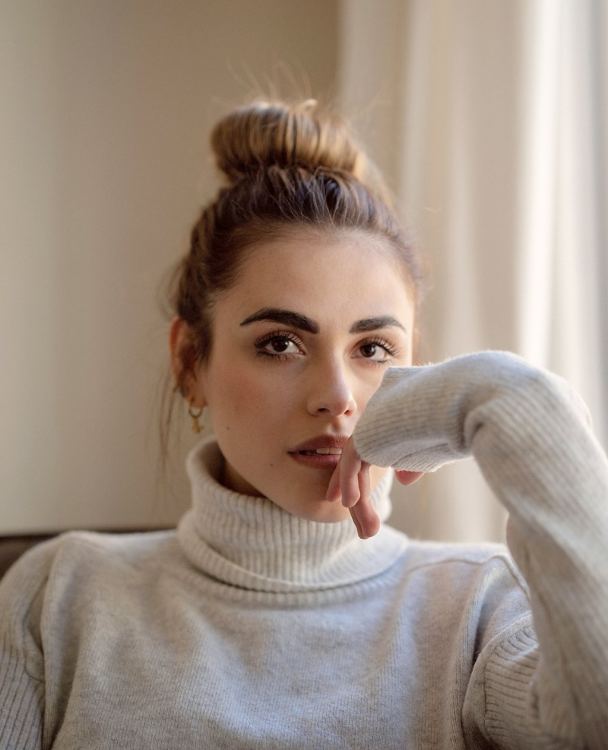 Alejandra Mercado Alcantara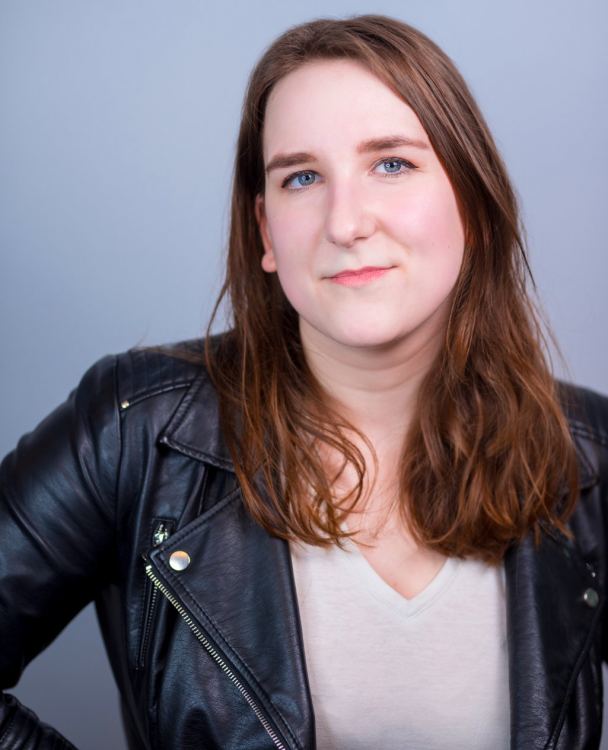 Talje Noble
Duke Pierce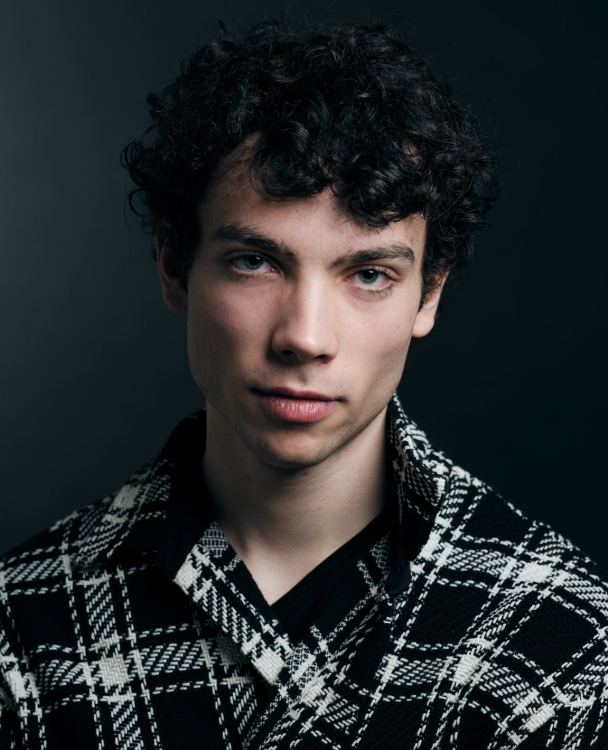 Christoph Stocker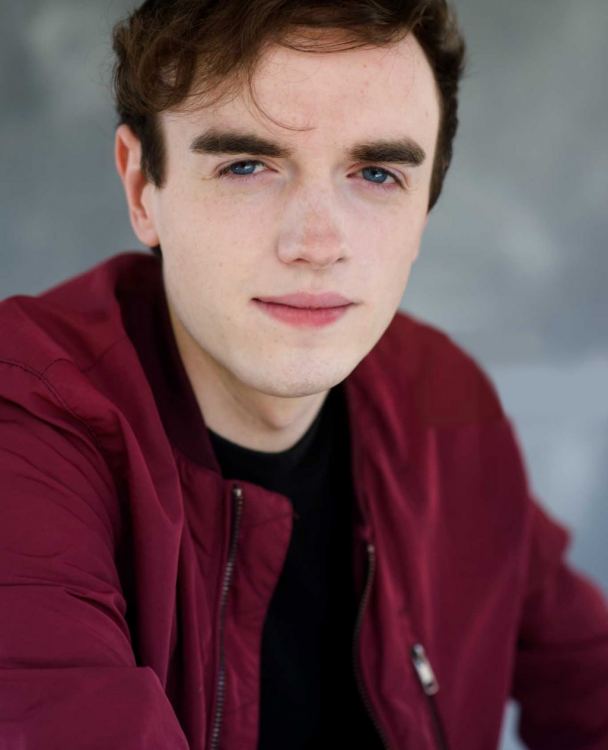 Trevor Walls
Reservations
Performance Times
Performances are free. Click on time to RSVP.


Location
Los Angeles Campus
1336 N. La Brea Avenue
Los Angeles, CA 90028
---
A Piece of My Heart
December 16-18
By: Shirley Lauro
Directed by: Betty Karlen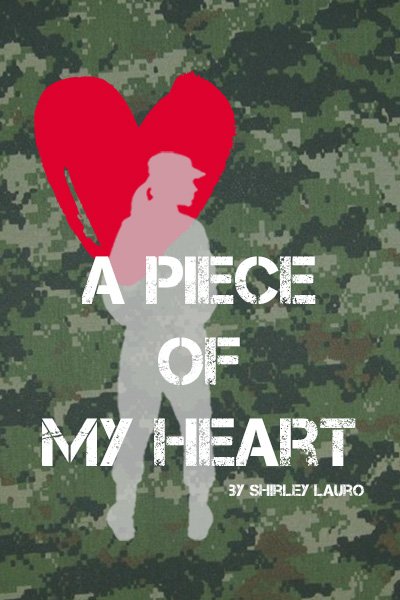 This is a powerful, true drama of six women who went to Vietnam: five nurses and a country western singer booked by an unscrupulous agent to entertain the troops. The play portrays each young woman before, during, and after her tour in the war-torn nation, their struggle to make sense of a war that irrevocably changed them, a nation that shunned them, and ends as each leaves a personal token at the memorial wall in Washington. A Piece of My Heart is a work with the music and soul of a tumultuous era in our history.
---
Cast: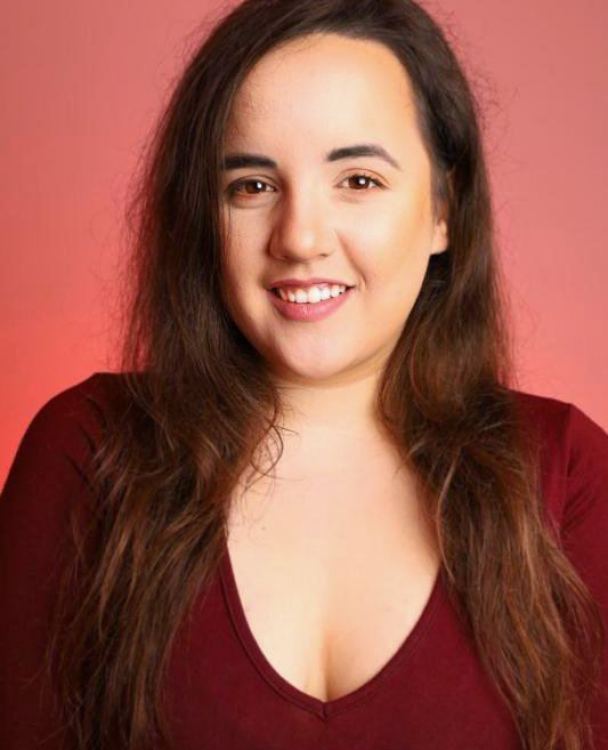 Theoni Bekiari
Joaquina Gentil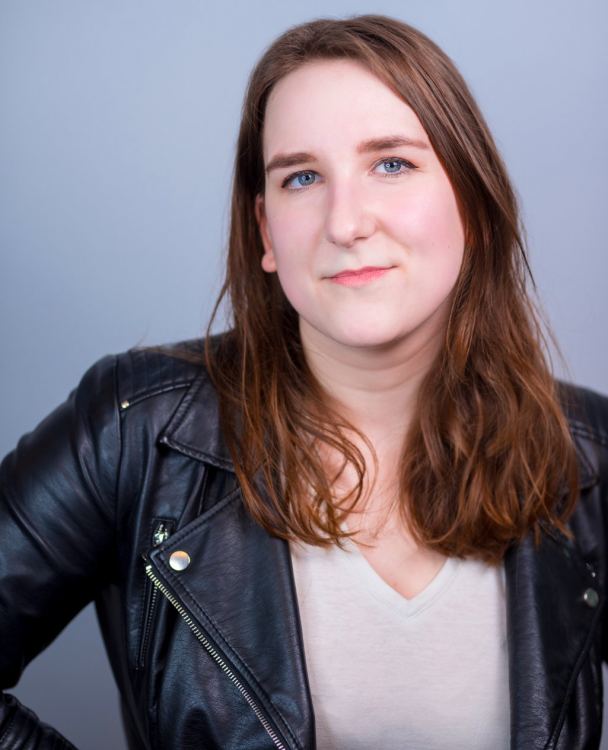 Talje Noble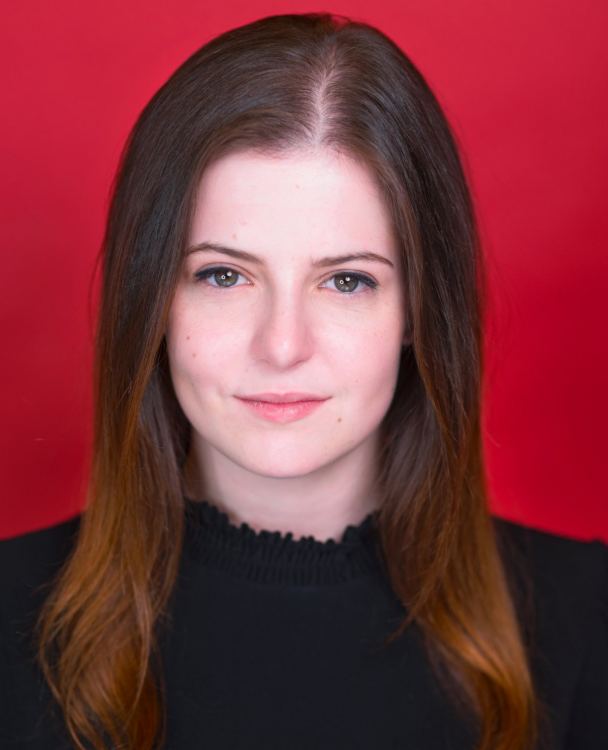 Cameron Schnelz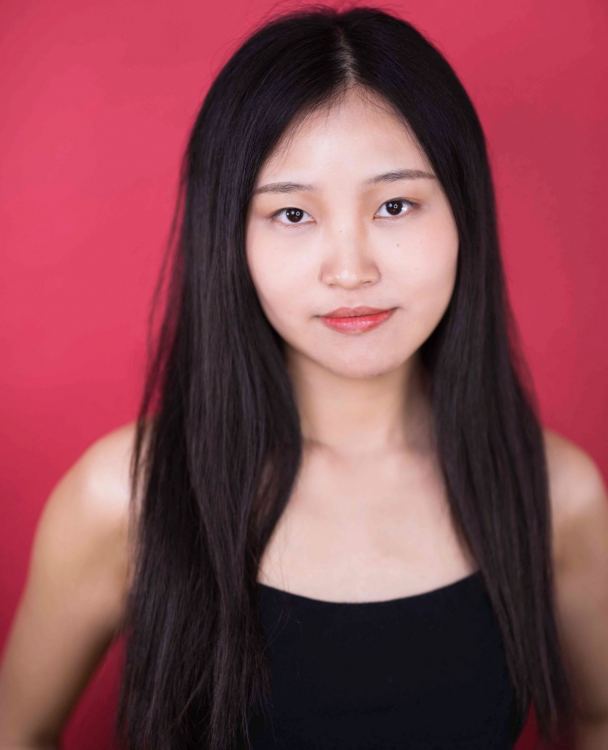 Ye Zhong
Reservations
Performance Times
Performances are free. Click on time to RSVP.


Location
Los Angeles Campus
1336 N. La Brea Avenue
Los Angeles, CA 90028
This Season's Past Shows
---
Jake's Women
November 4-6
By: Neil Simon
Directed by: Betty Karlen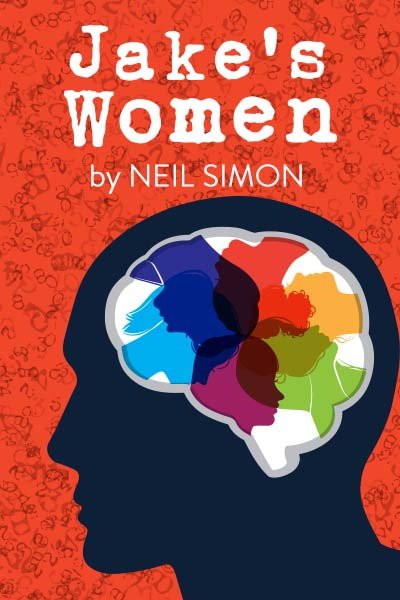 Jake, a novelist who is more successful with fiction that with his own life, struggles to save his second marriage that is on the verge of collapse. He talks to many of the women he knows, both in real life and in his imagination, as he works to save his marriage. The wildly comic and sometimes moving flashbacks played in his mind are interrupted by visitations from actual females. Jake, suffering from psychosis and seeing representations of a revered first wife who was killed in an accident, his daughter who is recalled as a child and young woman, his boisterous and bossy sister, his opinionated analyst, his current wife who is leaving him, and a prospective third wife, struggles to deal with his inability to write productively and must understand how he might be a better husband before he's able to do so. 
---
Cast: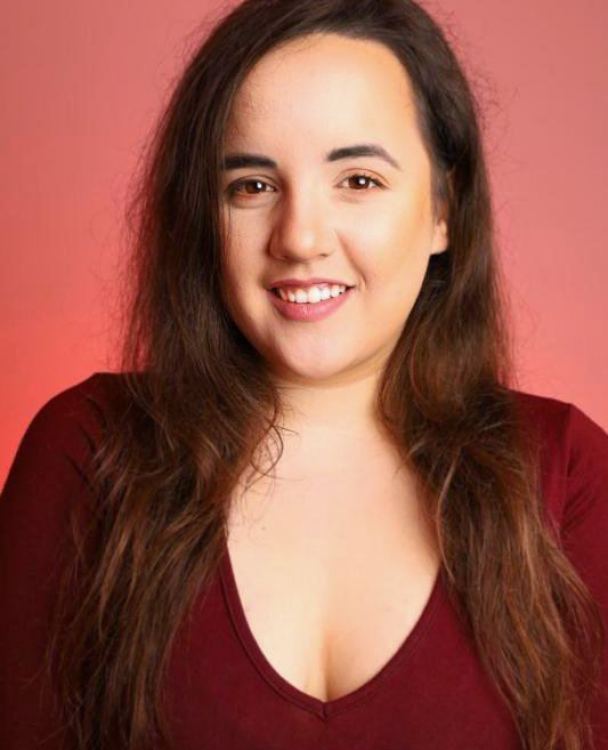 Theoni Bekiari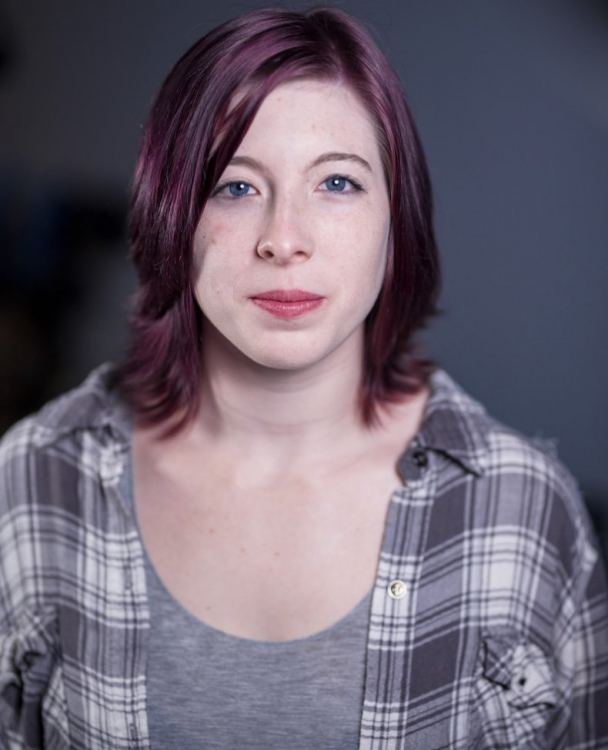 Brookelyn Brown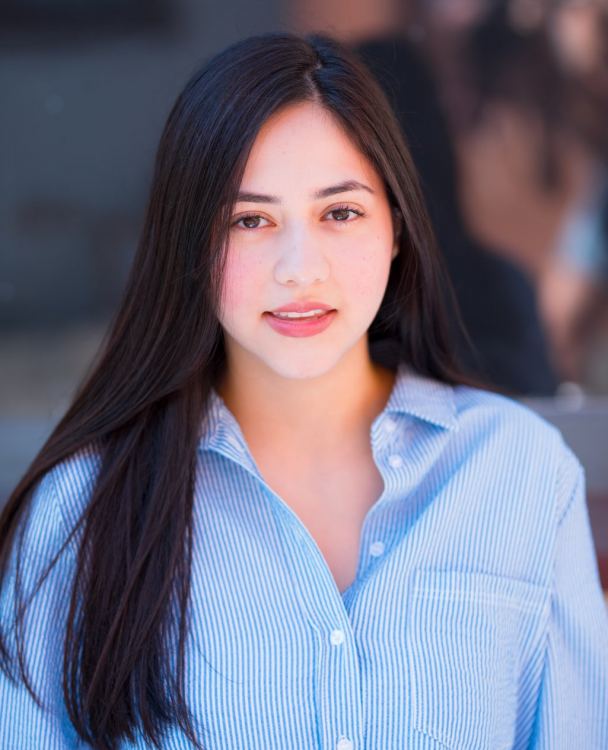 Reyna Stephanie Flores
Joaquina Gentil
Duke Pierce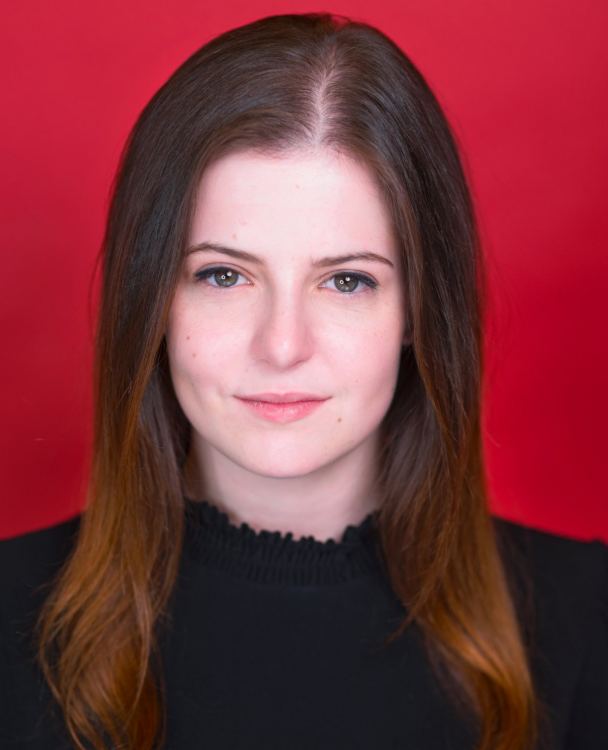 Cameron Schnelz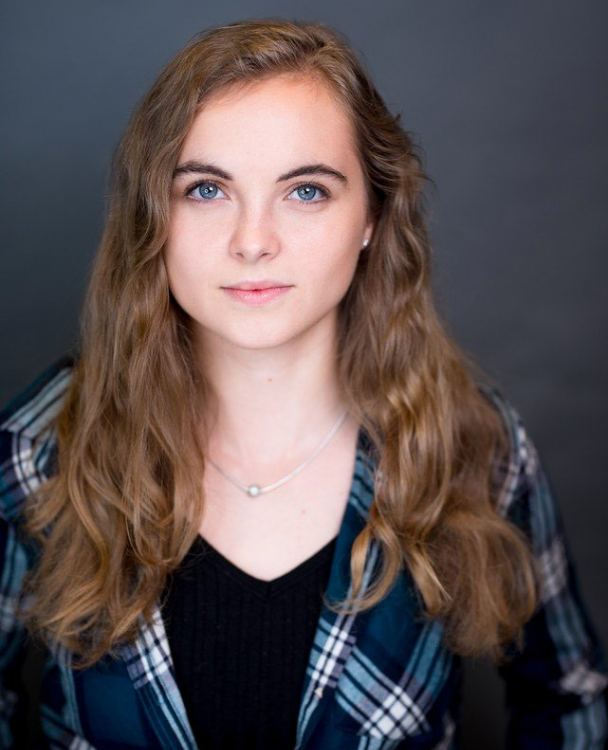 Julia Szucs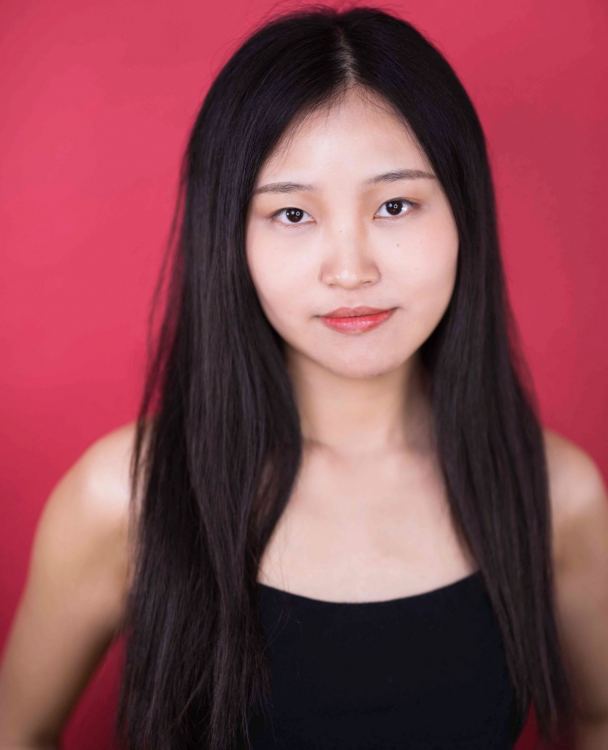 Ye Zhong
Reservations
Performance Times
Performances are free. Click on time to RSVP.


Location
Los Angeles Campus
1336 N. La Brea Avenue
Los Angeles, CA 90028
---
Really Really
October 28-30
By: Paul Downs Colaizzo
Directed by: Tim Landfield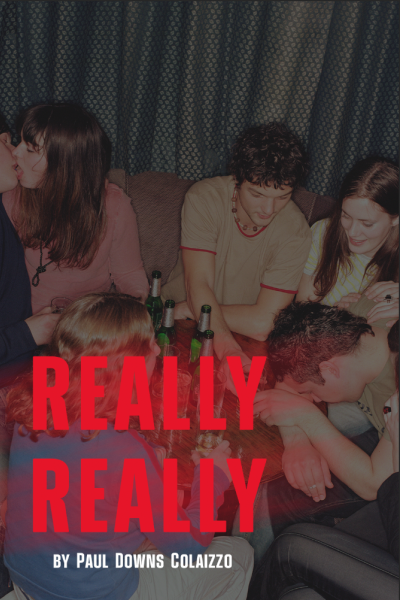 When morning-after a wild party gossip about privileged Davis and ambitious Leigh turns ugly, self-interest collides with the truth and the resulting storm of ambiguity makes it hard to discern just who's a victim, who's a predator, and who's a Future Leader of America. All that's certain is when the veneer of loyalty and friendship is stripped away, what's revealed is a vicious jungle of sexual politics, raw ambition, and class warfare where only the strong could possibly survive. In this quick-witted and gripping comic tragedy about "Generation Me," it's every man for himself.
---
Cast: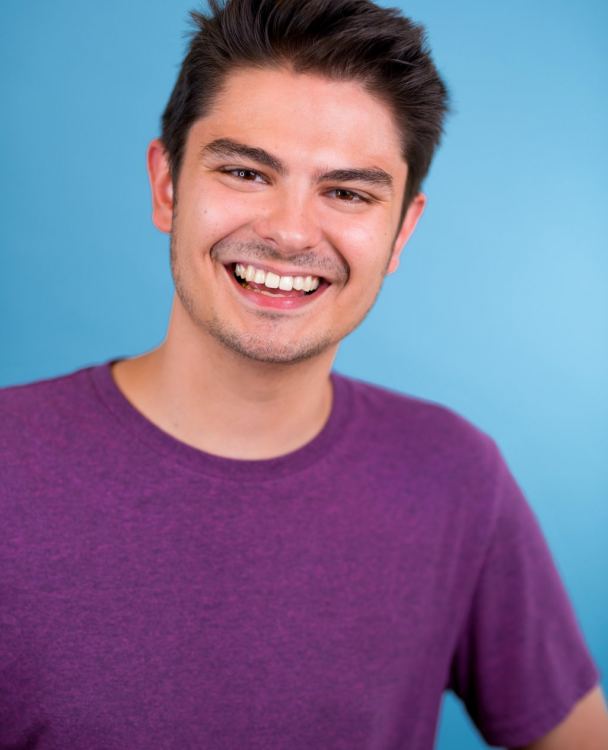 Alec Helton
Autumn Ivy Hobson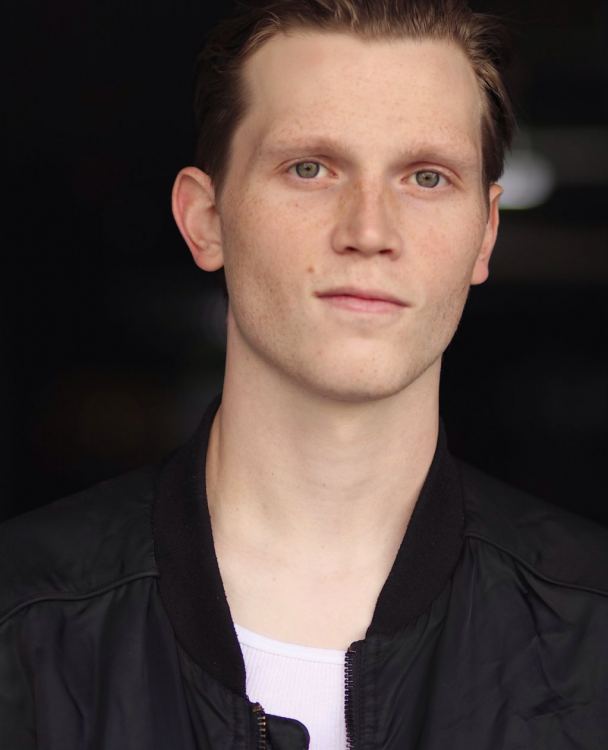 Mason Kennerly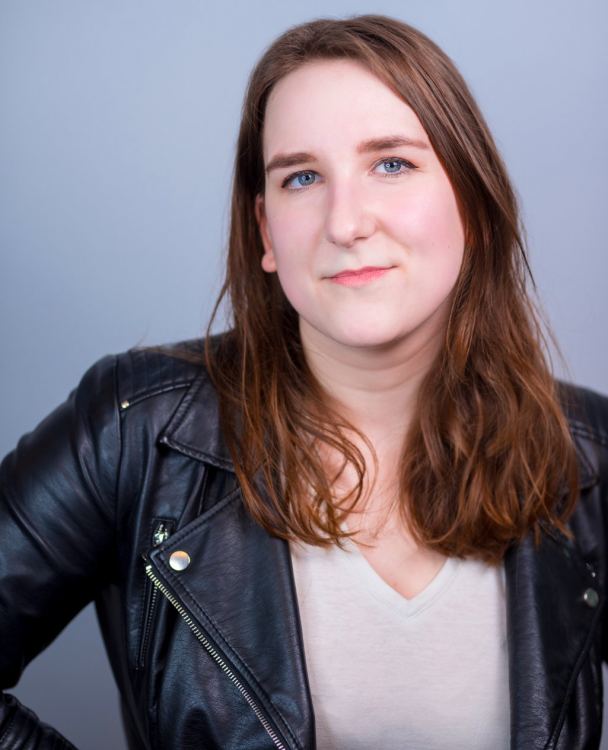 Talje Noble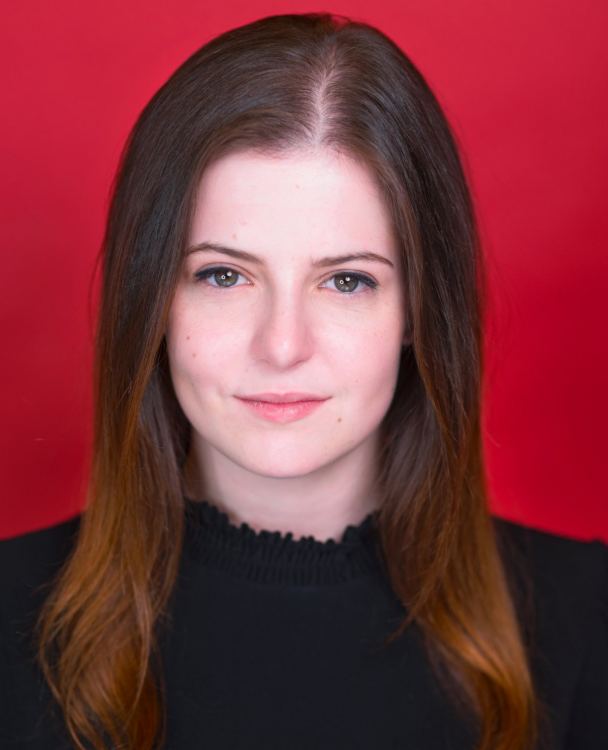 Cameron Schnelz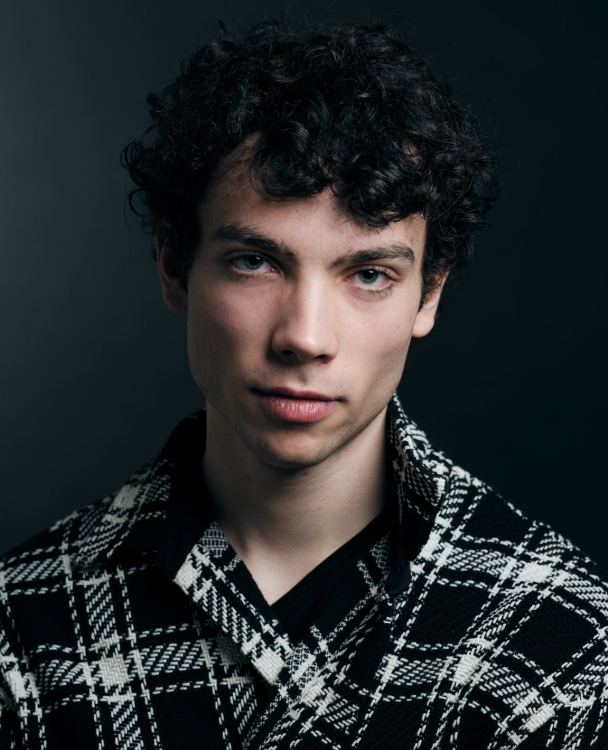 Christoph Stocker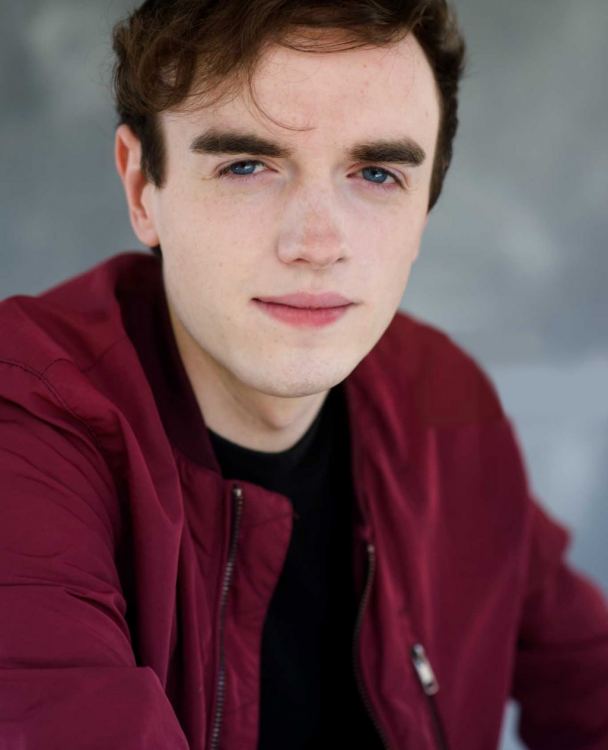 Trevor Walls
Reservations
Performance Times
Performances are free. Click on time to RSVP.


Location
Los Angeles Campus
1336 N. La Brea Avenue
Los Angeles, CA 90028
---
Women of Manhattan
October 21-23
By: John Patrick Shanley
Directed by: Debra DeLiso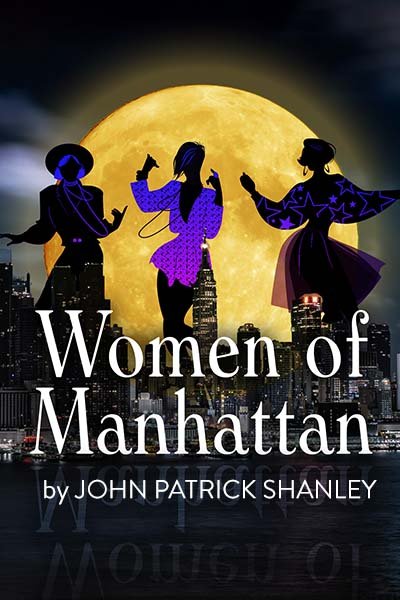 Billie, Judy, and Rhonda are friends and successful women living in Manhattan. However, one night over dinner together, they realize they might not be as "successful" as they outwardly appear. Billie's marriage, though fine on the surface, is stuck in a rut, Rhonda is hung up on an old boyfriend who left her, and Judy can't get a date with a straight man. The women part ways, and in a series of sharply written, subtly revealing scenes, their situations change due to their friendships with one another. Described by the author, John Patrick Shanley, as an "Upper West Side Story," this provocative, brilliantly stylized, and often very funny play delves into the lives of three upscale Manhattan female "yuppies' whose financial success is juxtaposed by their unsatisfied emotional needs.
---
Cast: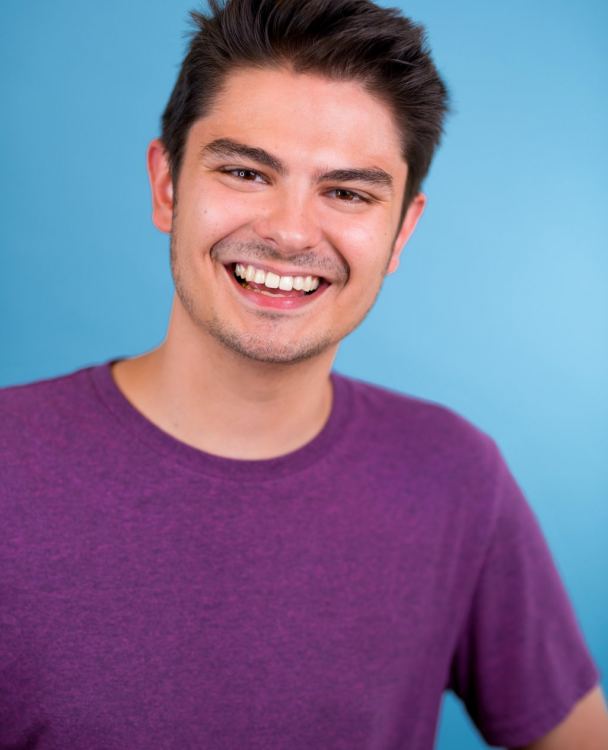 Alec Helton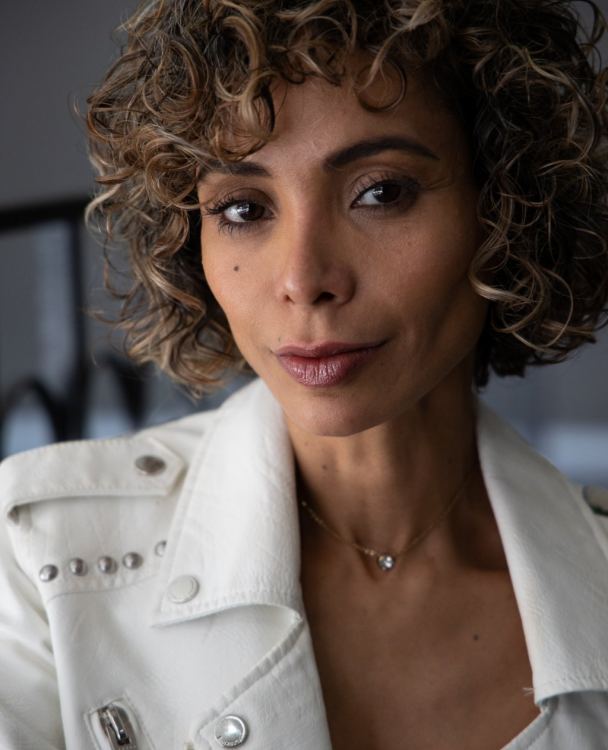 Vania Gisely Hernandez Ayub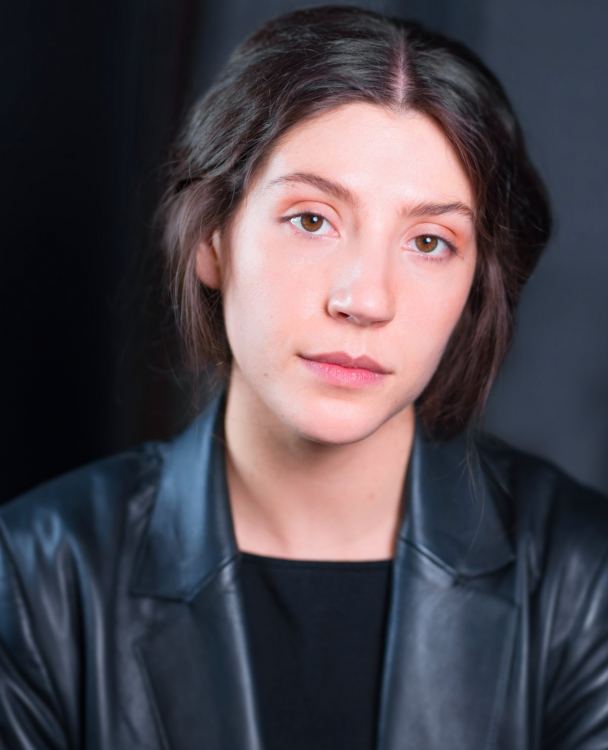 Susanne Kretschmer-Schmidt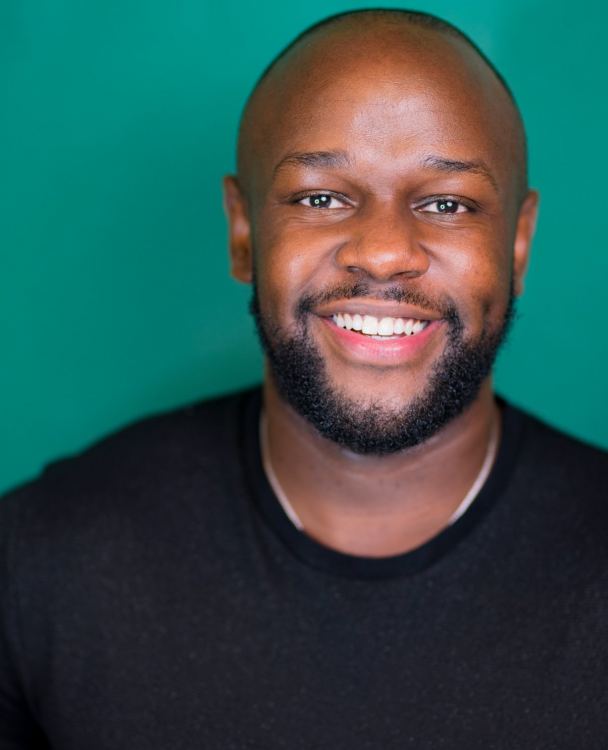 Dennis Mailu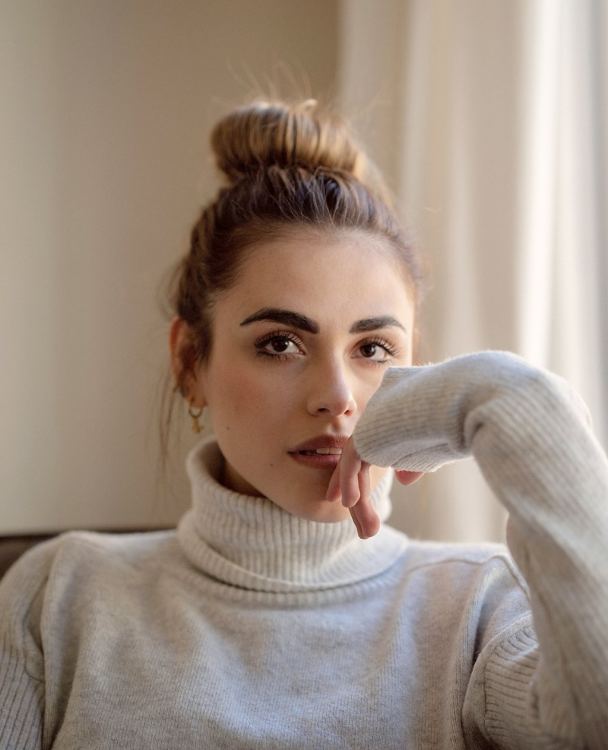 Alejandra Mercado Alcantara
Reservations
Performance Times
Performances are free. Click on time to RSVP.


Location
Los Angeles Campus
1336 N. La Brea Avenue
Los Angeles, CA 90028
---
Some Girl(s)
September 23-25
By: Neil LaBute
Directed by: Betty Karlen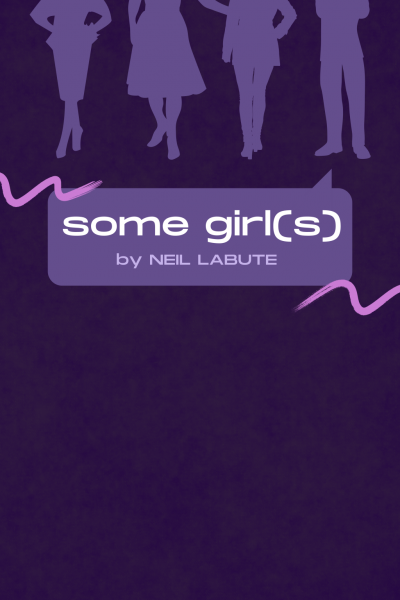 A man only referred to as "Guy" is about to get married. But, before his wedding he decides to visit his ex-girlfriends, all of whom he mistreated: Sam, his former high school sweetheart; Lindsay, a college professor from Boston; Tyler, his Chicago fling; and Bobbi, a woman from Los Angeles whom he could have ended up with.
---
Cast: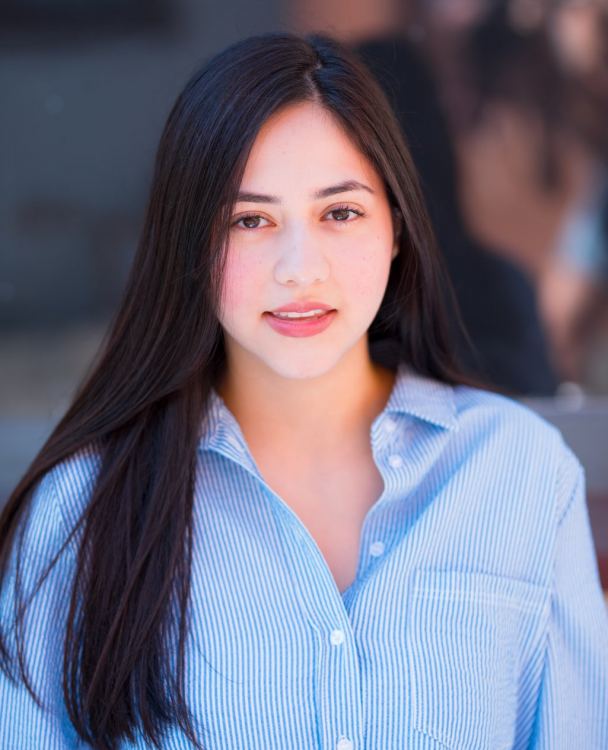 Reyna Stephanie Flores
Joaquina Gentil
Autumn Ivy Hobson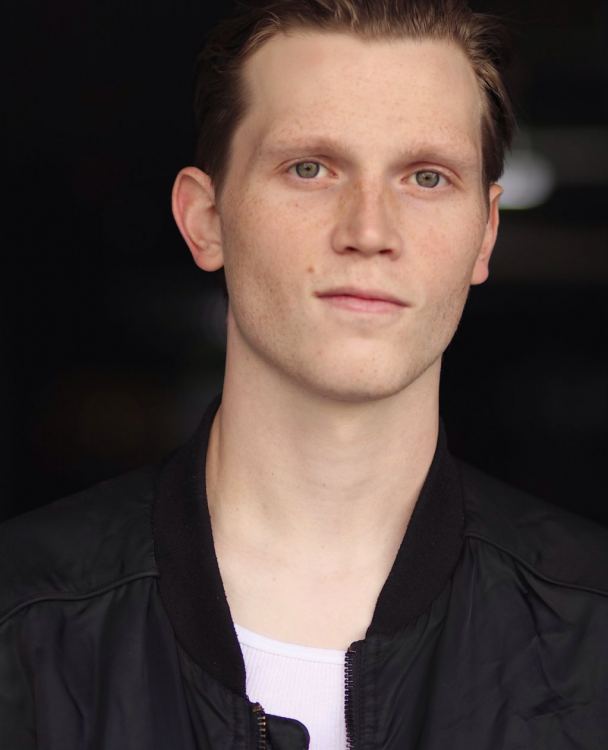 Mason Kennerly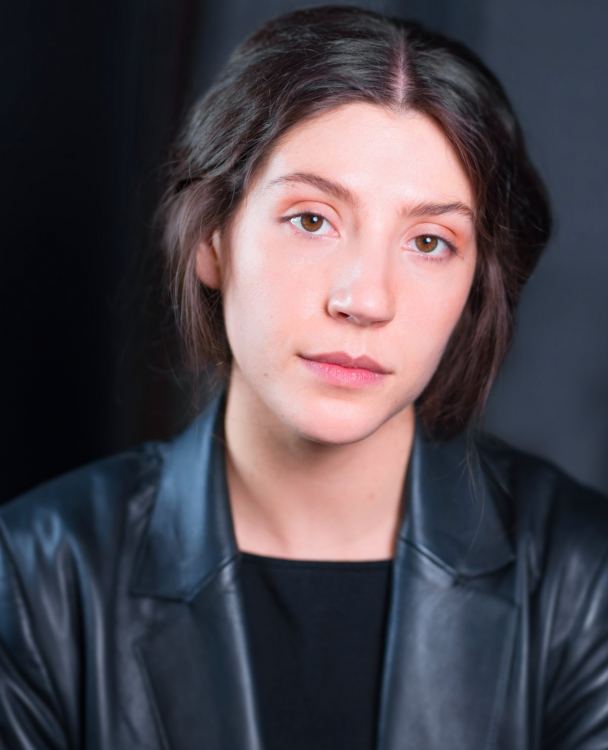 Susanne Kretschmer-Schmidt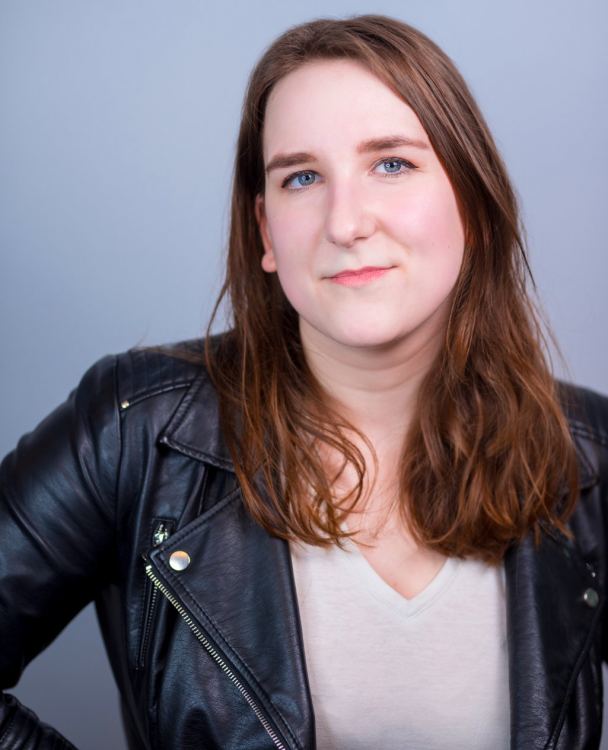 Talje Noble
Reservations
Performance Times
Performances are free. Click on time to RSVP.


Location
Los Angeles Campus
1336 N. La Brea Avenue
Los Angeles, CA 90028
---
And Miss Reardon Drinks a Little
September 16-18
By: Paul Zindel
Directed by: Brenda Beck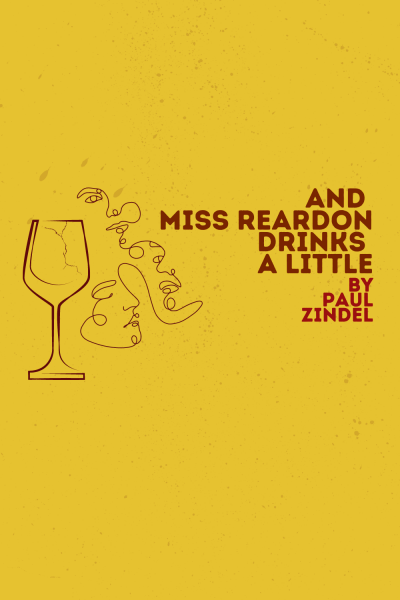 A Broadway success, this dark comedy probes deeply into the tortured relationship of three sisters whose lives have reached a crisis point. The three Reardon sisters: Catherine, Anna, and Ceil, have grown up in a house dominated by their mother, who has recently passed. A scandalous event brings the three sisters together since their mother's passing. Deep resentments erupt and are exacerbated by the intrusion of a well-meaning but boorish couple, whose unexpected arrival thrusts the action towards its shattering conclusion.
---
Cast: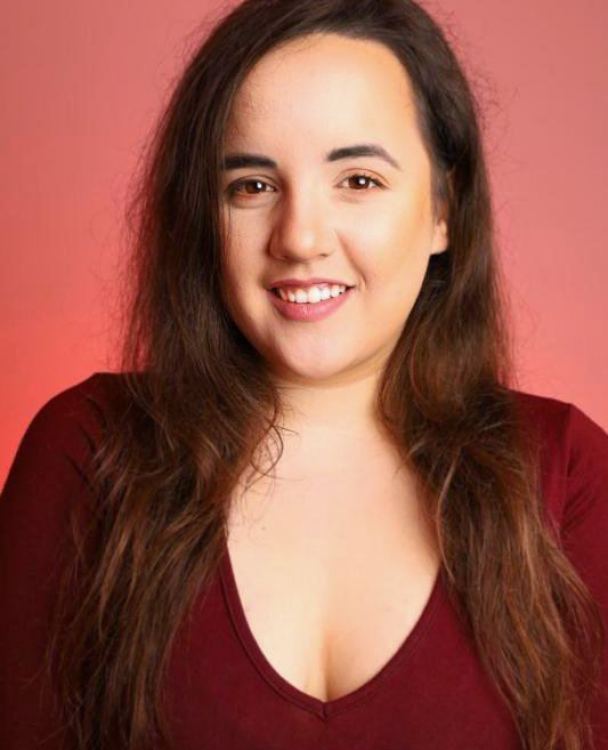 Theoni Bekiari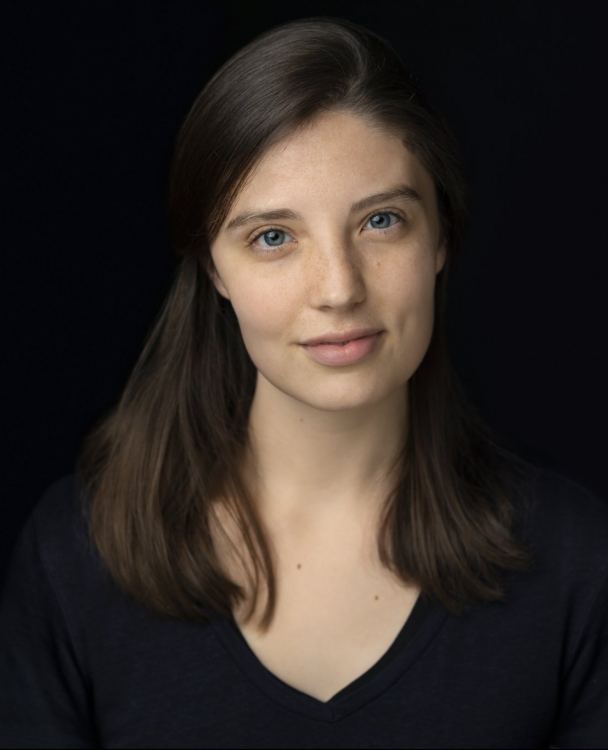 Charlotte Hendrickx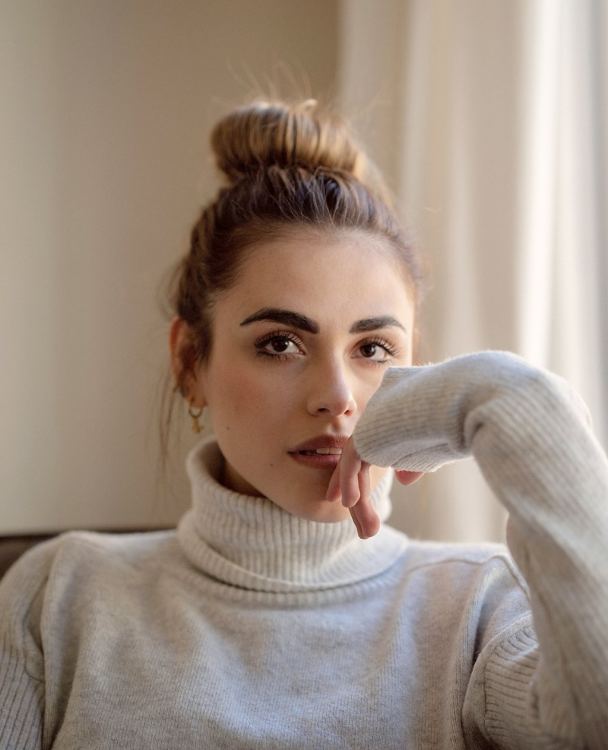 Alejandra Mercado Alcantara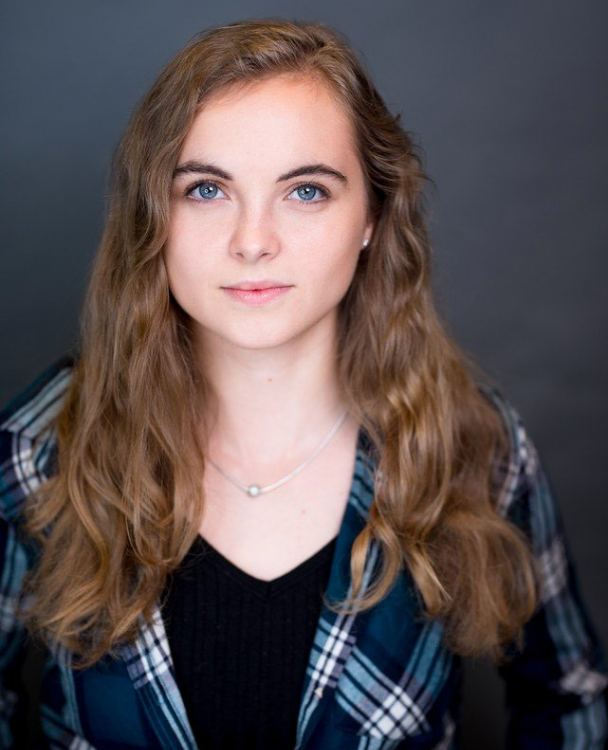 Julia Szucs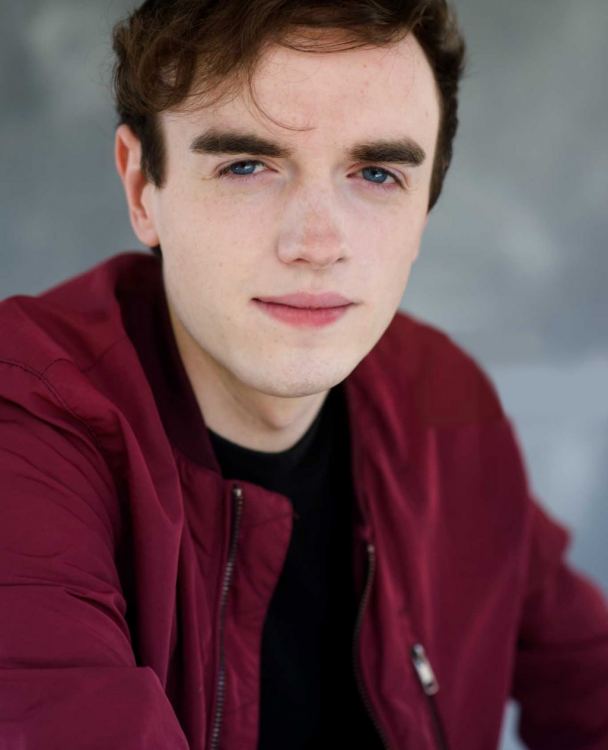 Trevor Walls
Reservations
Performance Times
Performances are free. Click on time to RSVP.


Location
Los Angeles Campus
1336 N. La Brea Avenue
Los Angeles, CA 90028
---
The Exonerated
September 9-11
By: Erik Jensen and Jessica Blank
Directed by: Joe Garcia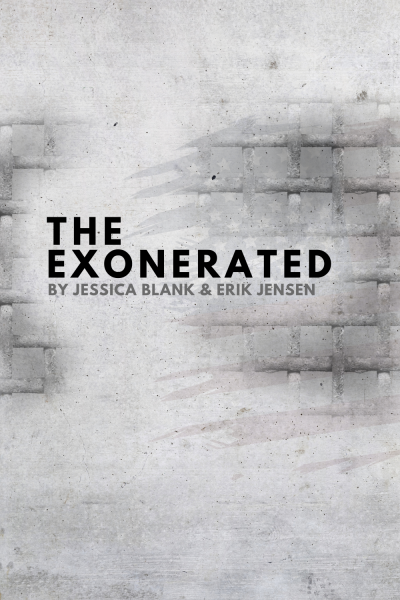 Culled from interviews, letters, transcripts, case files, and public records, The Exonerated tells the true stories of six wrongfully convicted survivors of death row (Delbert Tibbs, Kerry Max Cook, Gary Gauger, David Keaton, Robert Earl Hayes, and Sunny Jacobs), in their own words and via their individual paths to freedom. The accounts of the freed convicts emphasize their lives after being sentenced to death, including much of the legal proceedings that led to their exoneration. 
---
Cast: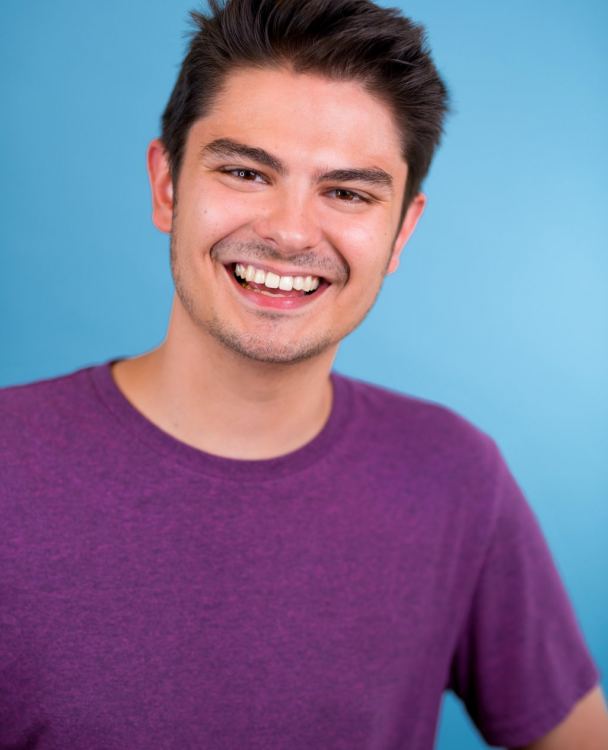 Alec Helton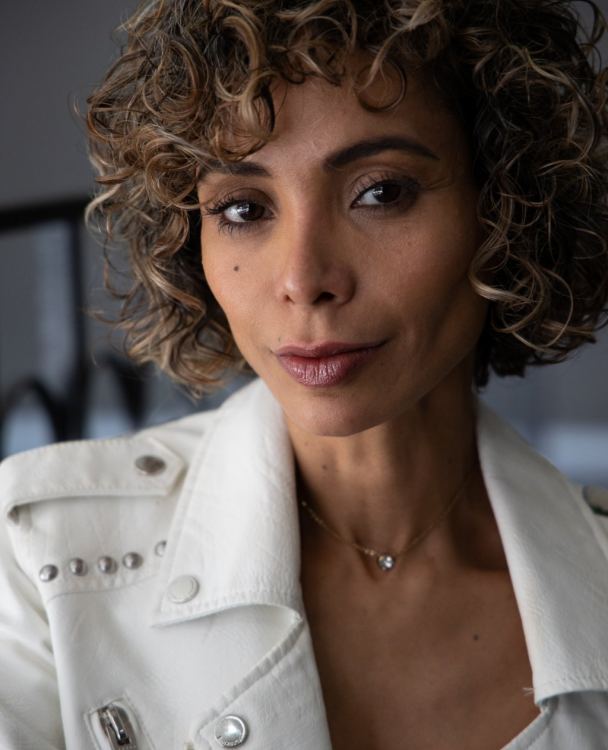 Vania Gisely Hernandez Ayub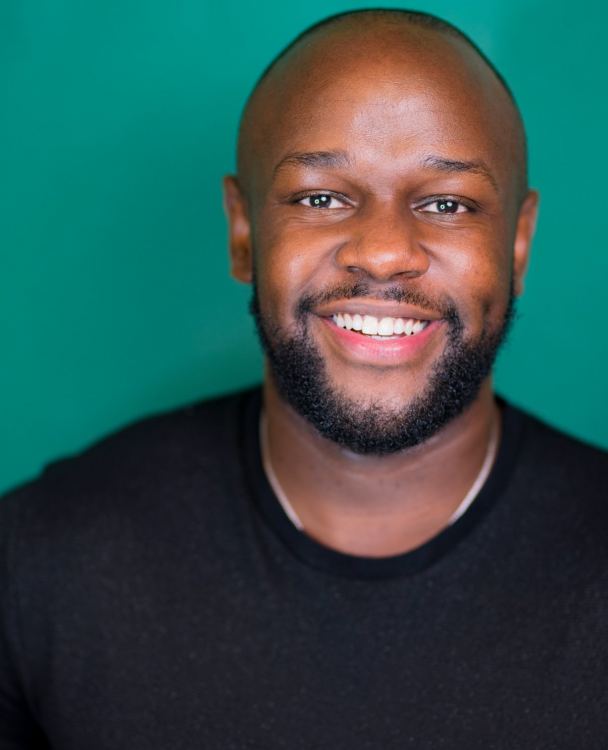 Dennis Mailu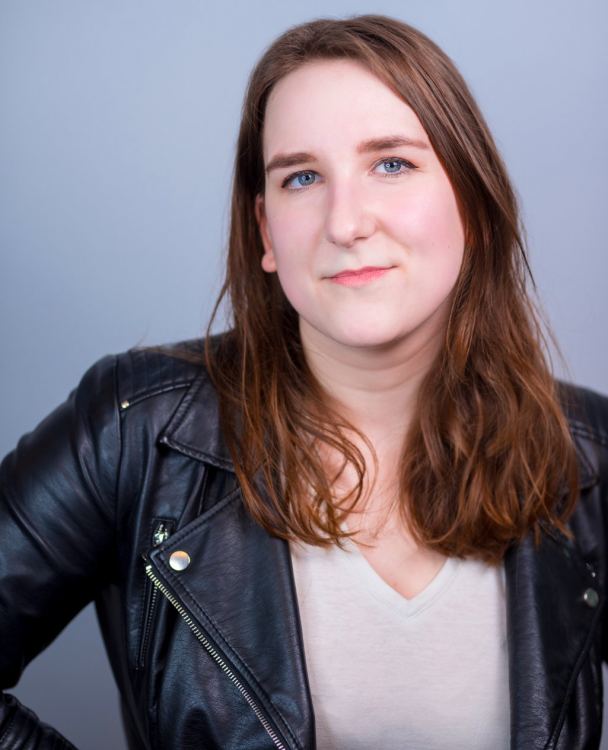 Talje Noble
Duke Pierce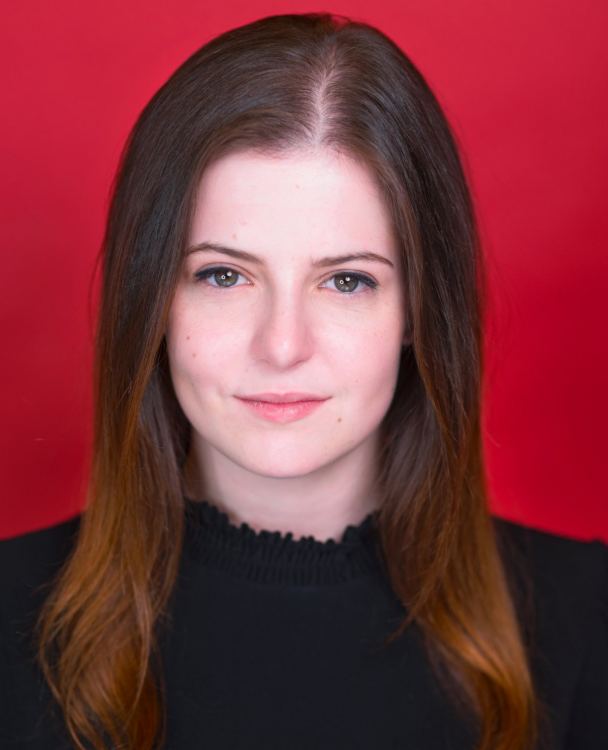 Cameron Schnelz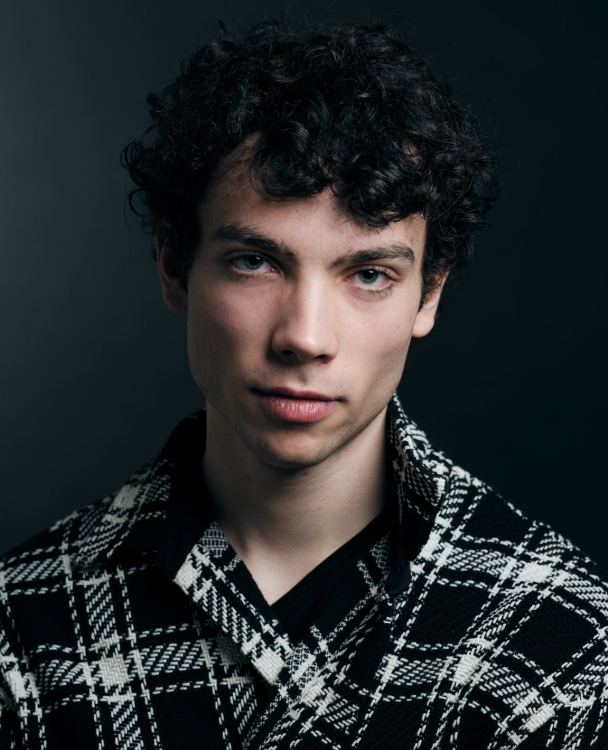 Christoph Stocker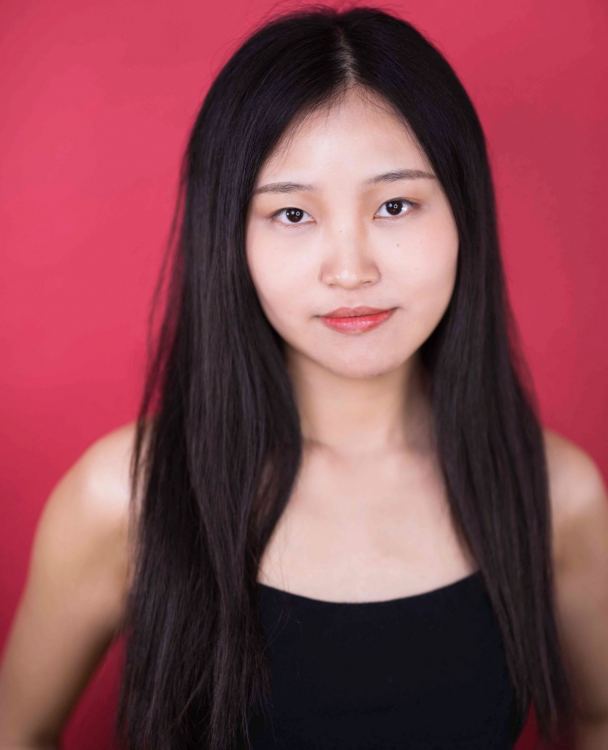 Ye Zhong
Reservations
Performance Times
Performances are free. Click on time to RSVP.


Location
Los Angeles Campus
1336 N. La Brea Avenue
Los Angeles, CA 90028
See

This Season's Past Shows