Introducing the 2017-2018 Los Angeles Academy Company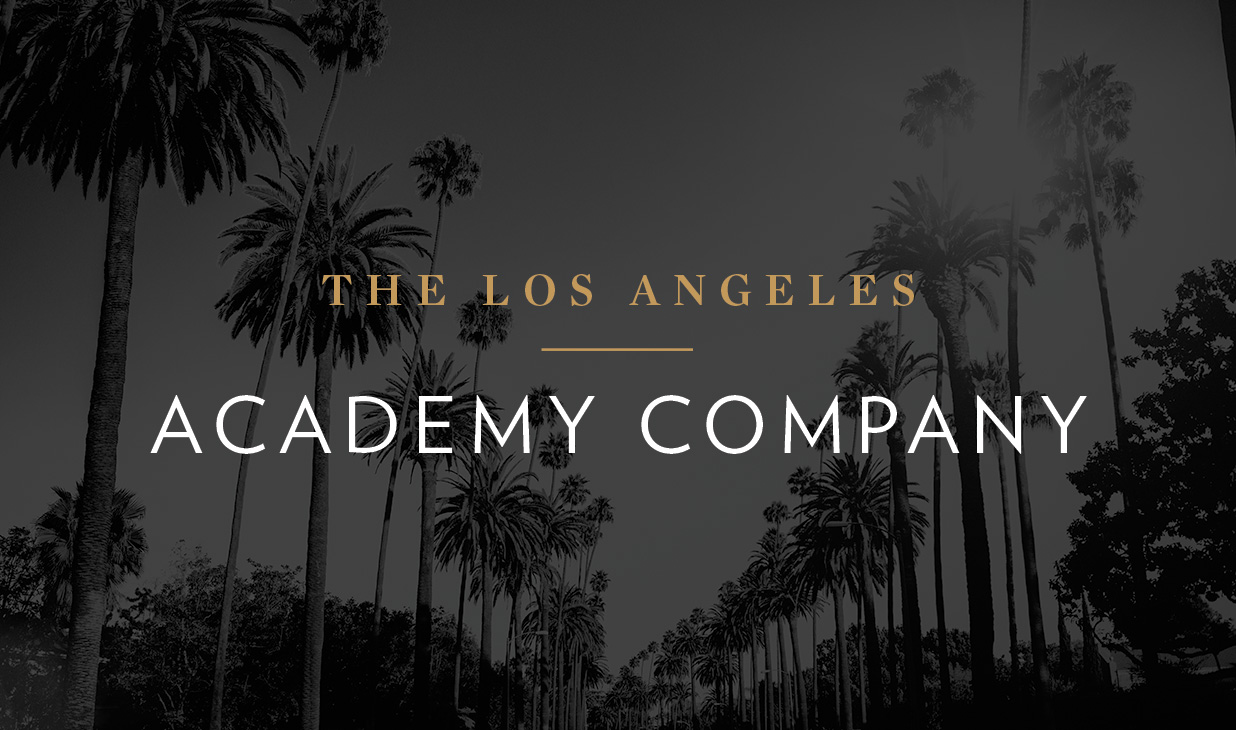 It is with much honor that we introduce this year's Los Angeles Academy Company and anticipate this full season of moving performances from the newest generation of dedicated and powerful actors.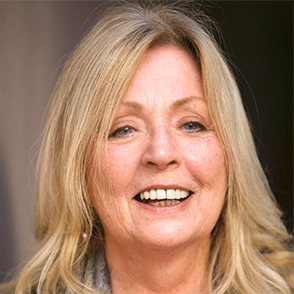 Betty Karlen
Company Director
Led by veteran acting instructor Betty Karlen, the Company performs a wide number of plays ranging from classical to contemporary, which are performed before an invited audience of Academy guests, agents, casting directors and other industry professionals.
2017-2018 Los Angeles Company Members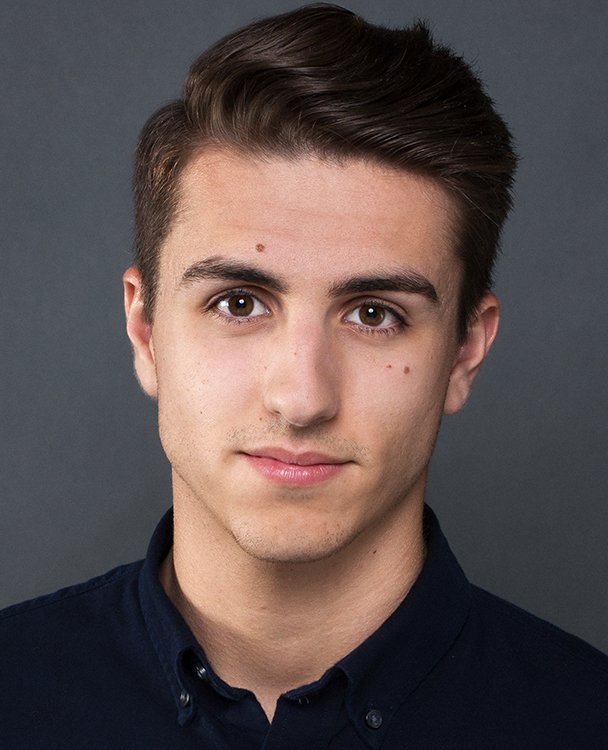 Pierre-Louis Vaz
Toronto, Canada
Pierre-Louis was born and raised in Toronto, Canada. He started taking private acting courses at the age of 10. In high school, Pierre-Louis finally got up on stage and in front of the camera for the very first time. He landed a lead role on a pilot at the age of 16. Pierre-Louis joined The Academy in hopes of becoming a better actor. He knew that the school was the best next step for his career. Pierre-Louis wishes to inspire all of you and hopes you can join him on this incredible journey.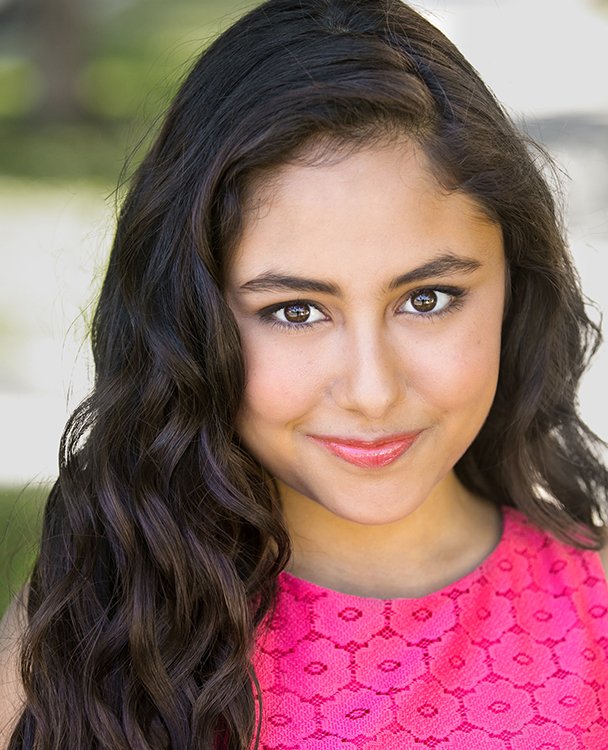 Ixchel Valiente
Guatemala City, Guatemala
Ixchel is originally from Guatemala City, Guatemala. She started performing at the age of four when her mom signed her up for ballet lessons. She spent her childhood and teenage years participating in numerous artistic productions, including: commercials, plays, musicals, operas, ballets and short films. At the age of 18, she moved to Los Angeles, California to study acting professionally at The American Academy of Dramatic Arts. Some of her favorite roles include: Gloria in Wait Until Dark, Adela in The House of Bernarda Alba and Joan in Magic Time. Ixchel is very excited and grateful to be a part of The Academy's 2017-2018 Company.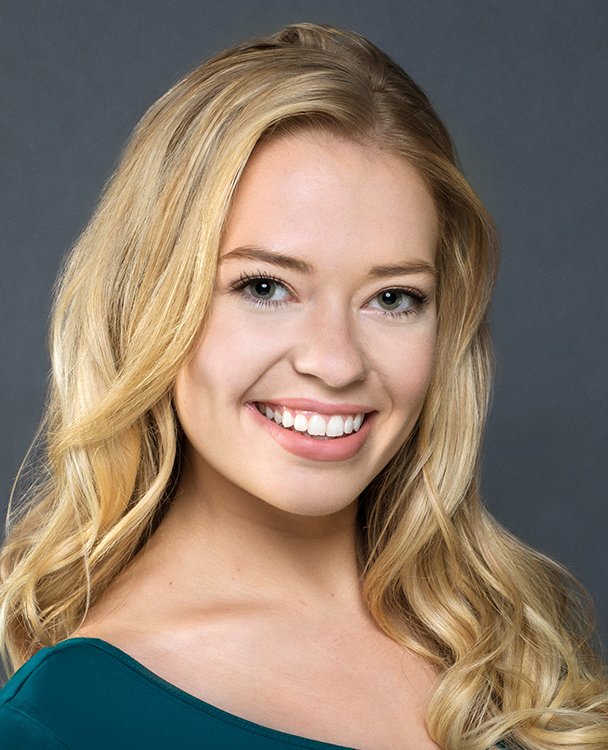 Charlotte Spencer
Leeds, England
Charlotte is from Leeds, England. Growing up, she was passionate about the performing arts. Early on, she fully immersed herself in dance, singing and acting classes. After high school she went on to get her bachelor's degree in Performing Arts at Northumbria University, Newcastle. It was during this time that she fell in love with acting even more, then applied to The American Academy of Dramatic Arts. Some of Charlotte's favorite roles at The Academy include, Betsy Bailey from The Octette Bridge Club and Elinor Dashwood from Hamill's adaptation of Sense and Sensibility. Charlotte is thrilled to be part of this year's Company and looks forward to all the challenges that come with it!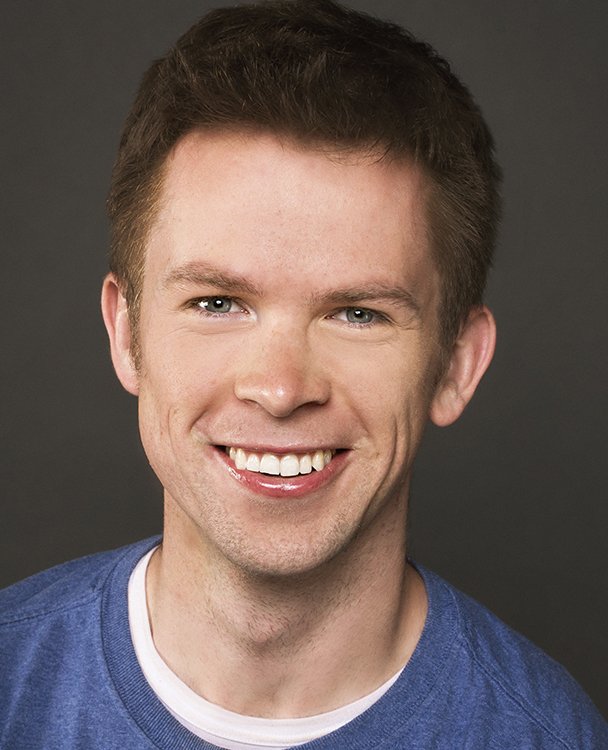 Tom Sinclair
Kingston, Ontario, Canada
Tom was born in Kingston, Ontario, Canada. Before coming to The Academy, he received his BFA in Performance Acting with honors from Ryerson University in Toronto, Canada, with a minor in History. Tom has spent his entire life cultivating his creative consciousness; a lifelong musician/songwriter, as well as a lifelong actor, he realized from an early age that a life embedded in the arts would be the most worthwhile way to actualize the strongest version of himself. As one of his mentors once told him: "It's the most foolish choice you could make, but the most exciting journey you could go on." He is privileged to represent The Academy in this year's Company.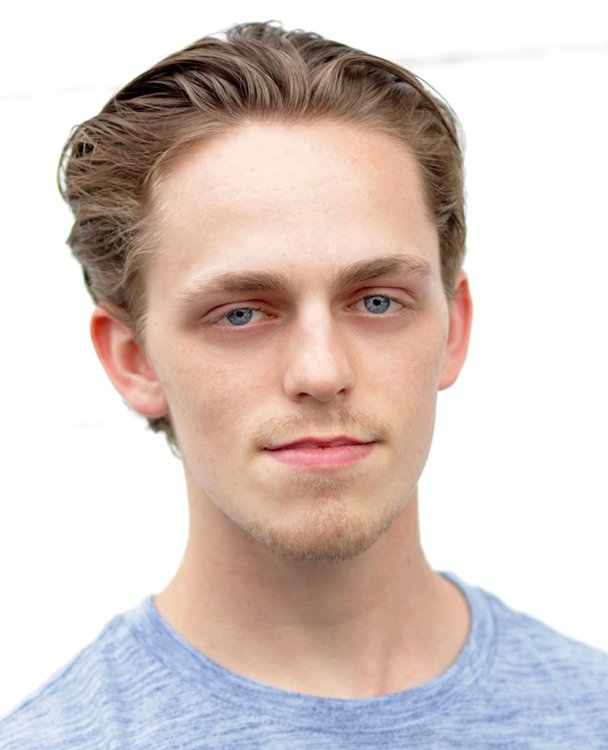 Nate Shoup
Phoenix, Arizona
After hanging up his sneakers from the game of basketball in high school, Nate caught the acting bug and has never looked back. When he was younger, Nate was able to memorize entire scenes of dialogue and movement from films. So it was no surprise that he would eventually pursue a career in acting. Some of Nate's favorite roles have been Robin Hood in The Somewhat True Tale of Robin Hood and Foigard in The Beaux Stratagem. Nate is honored to be a part of this year's Academy Company and would like to give special thanks to his parents for their unconditional love and endless support. "Without my struggle, I wouldn't have stumbled upon my strength."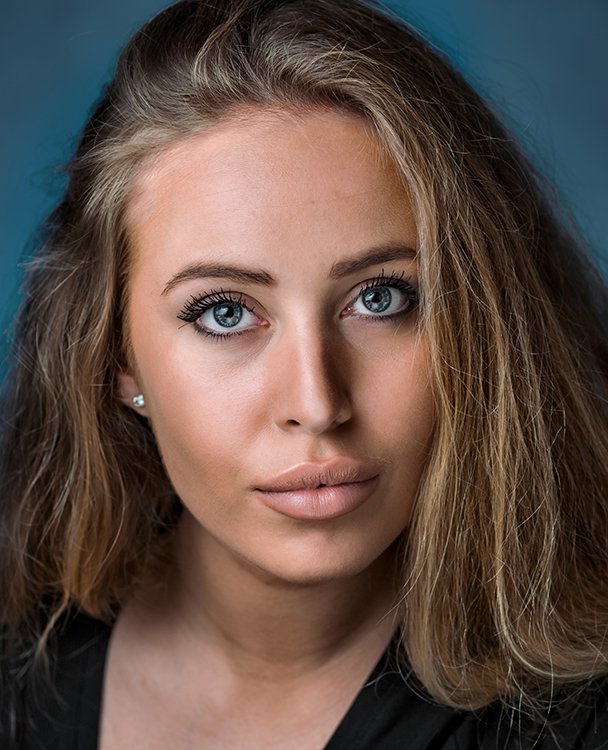 Kateryna Shchekaturova
Kiev, Ukraine
Kateryna is a native Ukrainian who, after taking her first trip to the USA in 2014, realized that it wasn't as far away as she first thought. She then decided to focus on making her theatrical dreams come true. She left her studies at the State University of Foreign Affairs in Kiev, Ukraine to pursue what she has always had a passion for – acting. In spring 2017, she graduated from The American Academy of Dramatic Arts. Her favorite roles include, but are not limited to, Kate from The Taming of the Shrew by William Shakespeare and Tricia from Dog Sees God: Confessions of a Teenage Blockhead by Bert V. Royal.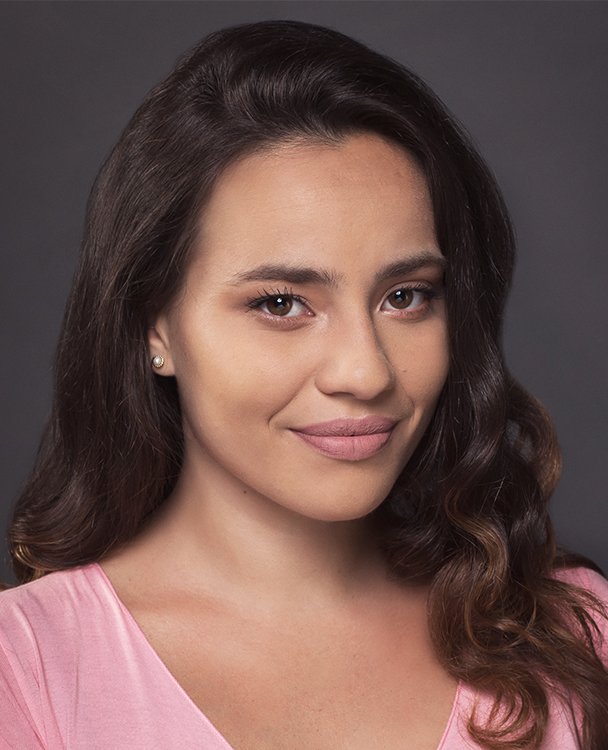 Jade Santana
Brasília, Brazil
Jade was born and raised in Brasília, Brazil. Her passion for performing began when she started taking classical ballet classes when she was 4. After years of training and performing back in Brazil, she received her diploma and became part of the Corps de Ballet. After an injury, Jade was forced quit dancing for a couple of years. Not ready to leave the stage, she decided to try acting. After a summer program at The Academy, she fell in love with it and chose to pursue it as a career. Today, Jade feels whole and happier than ever with her decision.

Artur Rehi
Jõgeva, Estonia
Artur was born and raised in Estonia. He was a very quiet child who usually sat alone. His home was in the middle of the forest, so he feels a strong connection to his family and nature, which he brings to his acting. Overall, he values sincerity and simple things in life. Artur is a man of focus and dreams. He knew he would surpass the limits of his country and started working toward it in middle school through to the end of high school, when he was accepted into The Academy. The man you see now is the result of impossible circumstances, hard work and focus. Artur is here thanks to the love and support of his family: a sister, two brothers, a mother and a grandmother.

Khemuni Norodom
Phnom Penh, Cambodia
Khemuni was born in Jakarta, Indonesia and raised in Malaysia, Germany and Cambodia. At age 11, Khemuni started to get involved with music, and hasn't stopped performing since. However, his love for acting only became apparent after playing Napoleon in a musical production of Animal Farm. Khemuni would like to thank his friends and family for their never ending support and The Academy for this wonderful opportunity. In the future, Khemuni wishes to use art and performance to influence and to tell important stories. He is extremely proud to be a part of the 2017-18 Academy Company, and he hopes to do just that with these plays!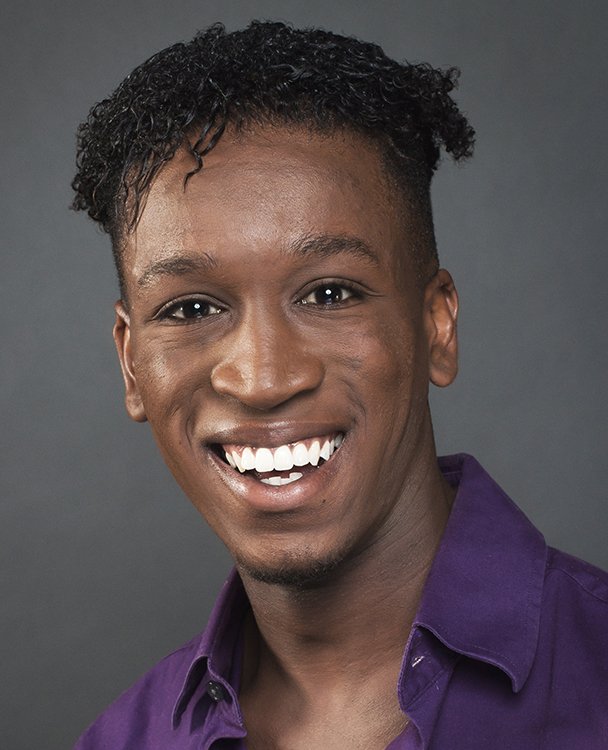 Asher Miles
Chicago, Illinois
Asher is from the Chicagoland area and is proud to be a part of the 2017-2018 Academy Company. His love of performing arts grew while competing in acting tournaments in Chicago, eventually placing in the finals at state competitions. His favorite roles include: Joe in Angels in America, Part One: Millennium Approaches, Jesus in The Last Days of Judas Iscariot, Tommy in The Cover of Life and Simon in Lynn Nottage's Ruined. Special thanks are given to his parents, Charlotte and Daryl, and to The Academy. Most importantly, he hopes you enjoy the theatrical experience as much as he does!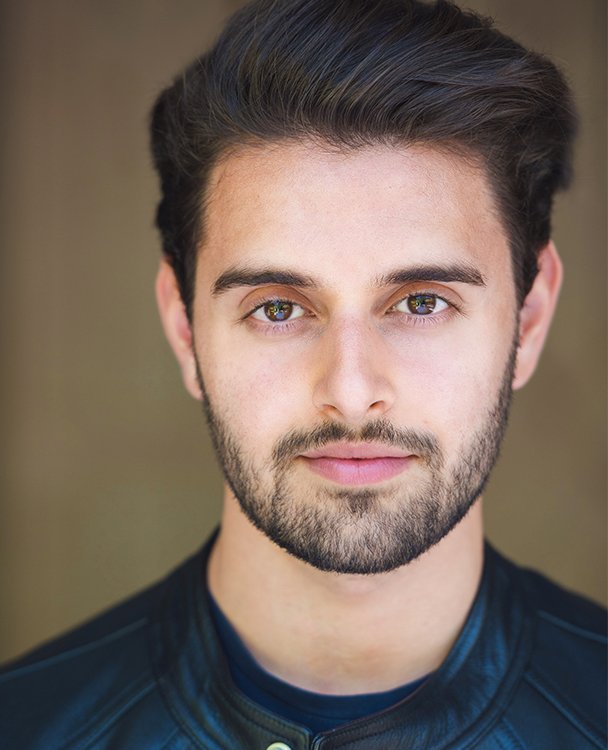 Daniel Roger Mardapittas
Sheffield, England
Daniel was born in Cyprus, Larnaca, on January 24, 1995, to Louise Mardapitta, a secretary, and Alex Mardapittas, a businessman. Daniel was raised in Sheffield, England. At the age of 8, he found his love of performing whilst at Birkdale School. Daniel took every opportunity to act at the school. However, due to the academic intensity of the school, his focus took him to Warwick University to study Finance. After an unfulfilling year, he dropped out, applying to The American Academy of Dramatic Arts to explore his craft. At The Academy he has performed in plays such as American Daughter and Moon Over Buffalo.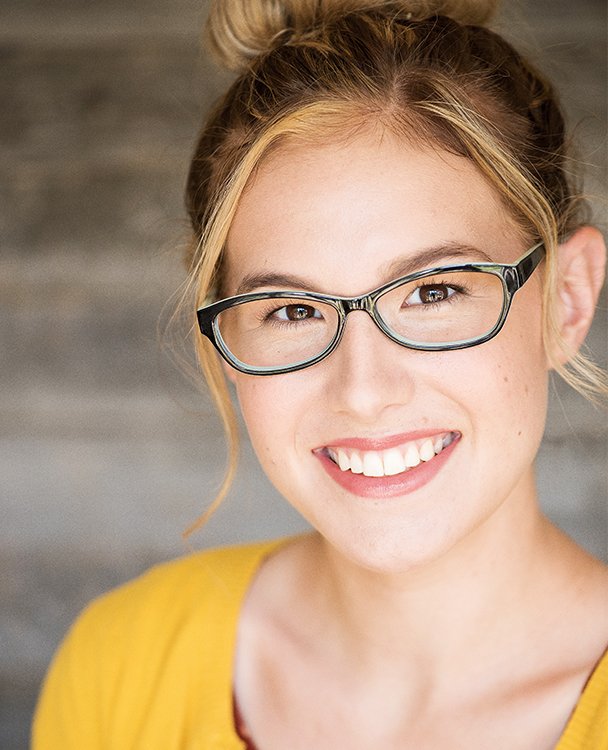 Eve Gefke
Villa Park, California
Born in California and raised on the road as a missionary, Eve found her joy in acting when she took part in a summer kids program in the small town in of Silverton, Oregon. She was cast as a monkey in The Jungle Book and has never looked back. Her favorite roles, besides her acclaimed run as a primate, have been Sally in Dog Sees God and Mrs. Squeamish in The Country Wife. Her thanks go out to her teachers at The Academy and to her crazy family for supporting her through the wild ride called Show Biz.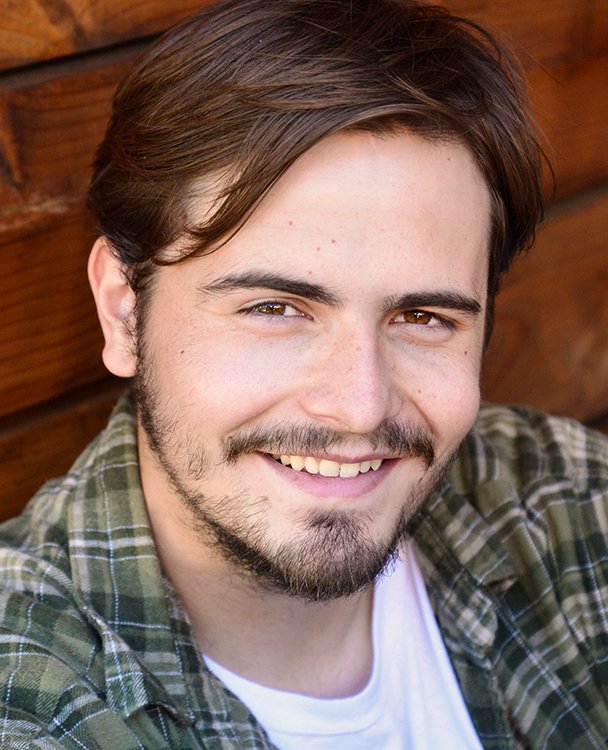 Ben Fisher
Purdy, Washington
Raised by a mother that loved reading him books and a father who loved the outdoors, Ben and his brother grew up in the forests and on the ocean of Washington State, playing out the life he hoped to live: a fearless pirate, a double agent, a private detective, a lumberjack with an axe and a blue ox. But, pirates (the fun kind) no longer exist, he has no ties with the Secret Service, nor credentials to solve crimes, and blue oxen don't actually exist. Ben realized it wasn't these occupations that made him happy, it was the family and friends who helped create the story around his characters. Ben has been acting ever since. Stories will always be told, and people will always love to relive them.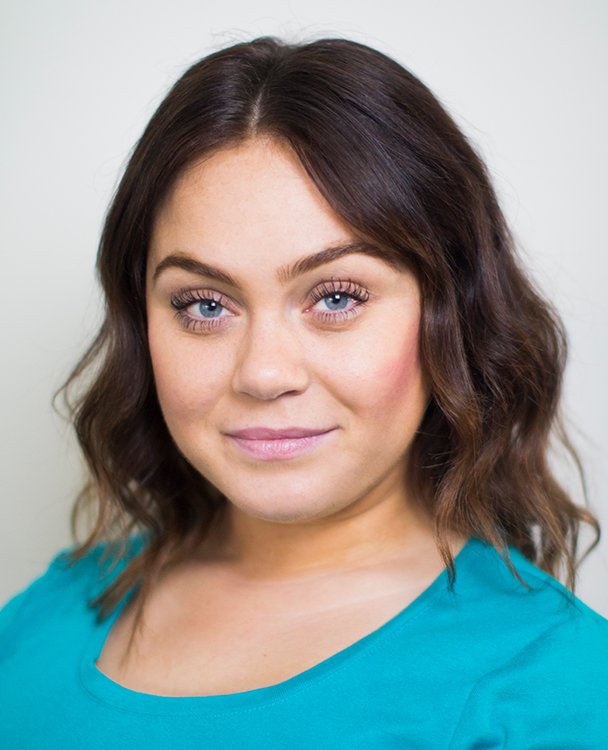 Claire Fazzolari
Sydney, Australia
Claire always had a deep passion for being the biggest in the room. Come to find out, there was a career for that, she pursued it and never looked back. Her favorite performance was telling a true story about the WWII WASPs (Women's Air Force Service Pilots) in the role of Jacqueline Cochran, a confident, demanding, intimidating, protective businesswoman who believed anything a man can do, a women can do better. Moving from her home in Sydney, Australia to The Academy to pursue a professional acting career has been the most frightening, courageous and rewarding experience. She's met friends who have become family and is grateful to be able to do what she loves, and call Los Angeles home.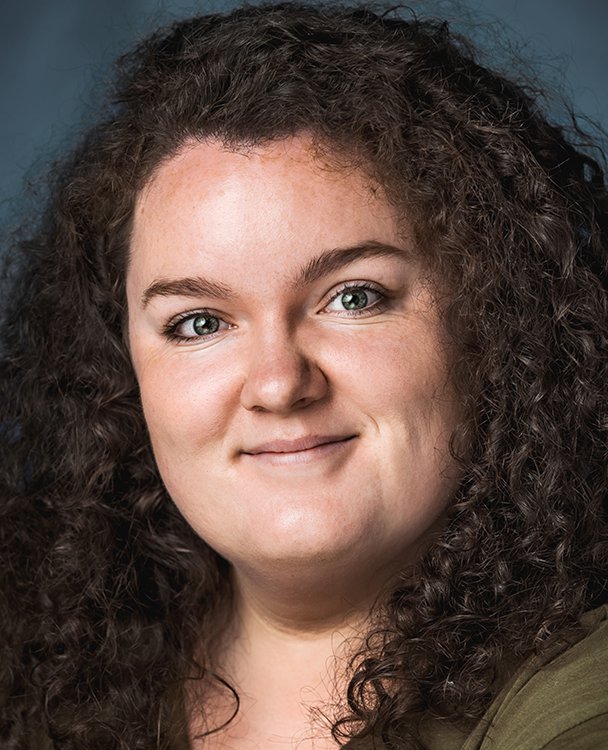 Stef Beaton
Brisbane, Australia
Stef is from Brisbane, Australia. With an English mother and a New Zealander stepfather, immigration often confuses her for Jason Bourne. At 9, she started competing in eisteddfods and taking Trinity exams for acting and singing. Her great sense of humor came at an early age when she realized she had frizzy hair, thick glasses and a stout figure. As well as graduating from The Academy, she has done short courses at both NIDA and CSSD and was recently accepted into The Groundlings.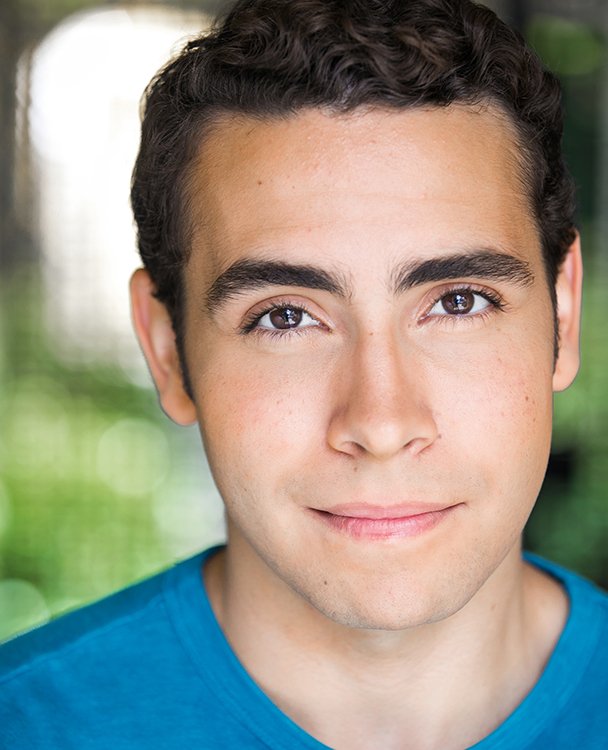 Richard Amaya
Dallas, Texas
Richard moved to Hollywood two years ago from his birthplace of Dallas, Texas to continue to pursue his dream of becoming an actor. Before training at The American Academy of Dramatic Arts, Richard began acting at the age of 12 and instantly fell in love with the art. Growing up, he knew the difficulties of his career choice, and debated following his dreams until the senior year of high school, when his letter of acceptance from The Academy came in the mail. That was the moment he decided to follow his heart, and he's glad that he did. Some of Richard's favorite roles include: Chris Williams in Magic Time, Edward Bennett in Death by Design, and Long John Silver in Treasure Island.
Los Angeles Company Showtimes
---
Dolores & Mafia on Prozac
September 21-23
By: Edward Allan Baker
Directed by: Sandy Martin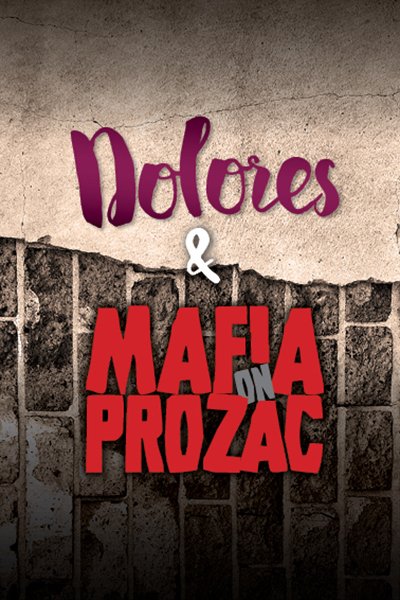 Dolores: is the story of two sisters drawn together because of domestic violence which influences the lives of both characters more than they've ever admitted. 
Mafia on Prozac: Jay and Tee are a couple of hit-men sitting by the ocean and reflecting on how their lives turned out. Their intended victim, Matt, awaits his fate in a burlap sack. When Al Capone visits in a dream, the outraged and desperate Matt gets dragged into refereeing the hit-men's argument about the mob's future. 
---
Cast: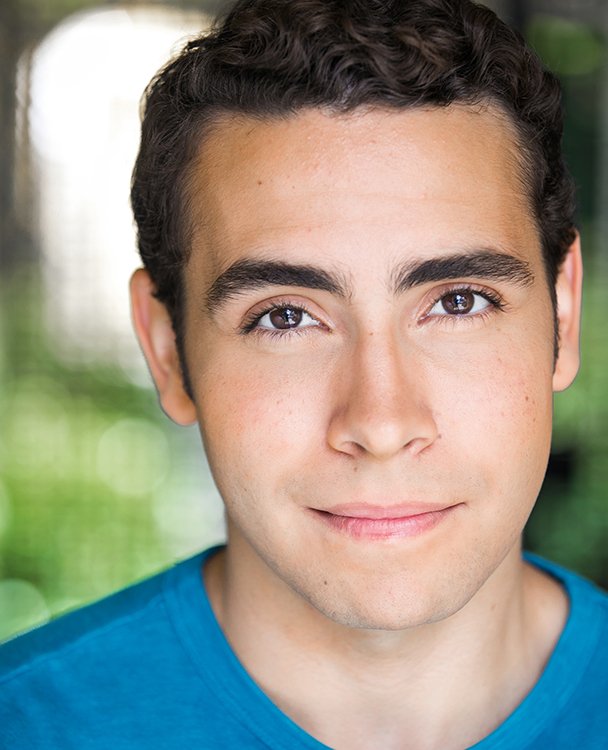 Richard Amaya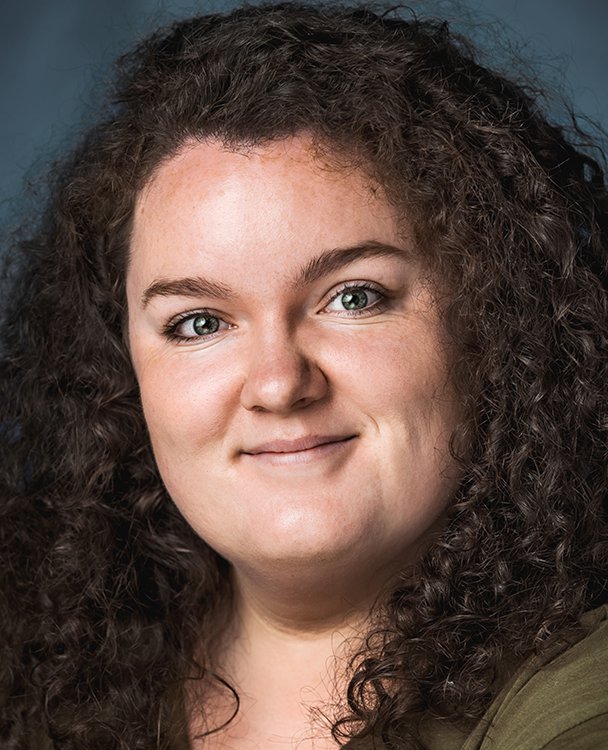 Stef Beaton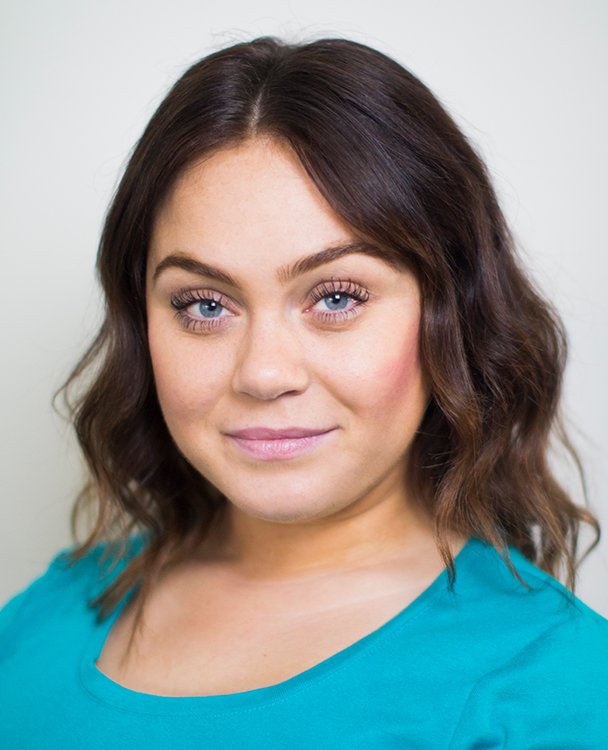 Claire Fazzolari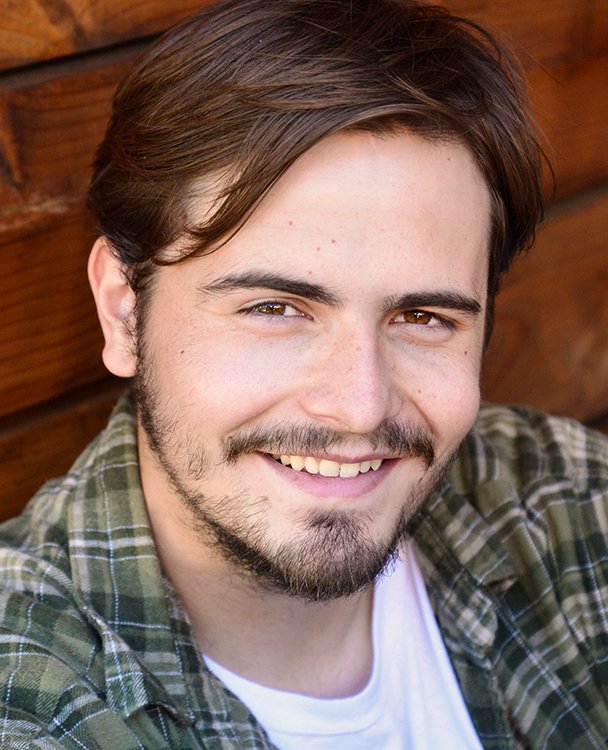 Ben Fisher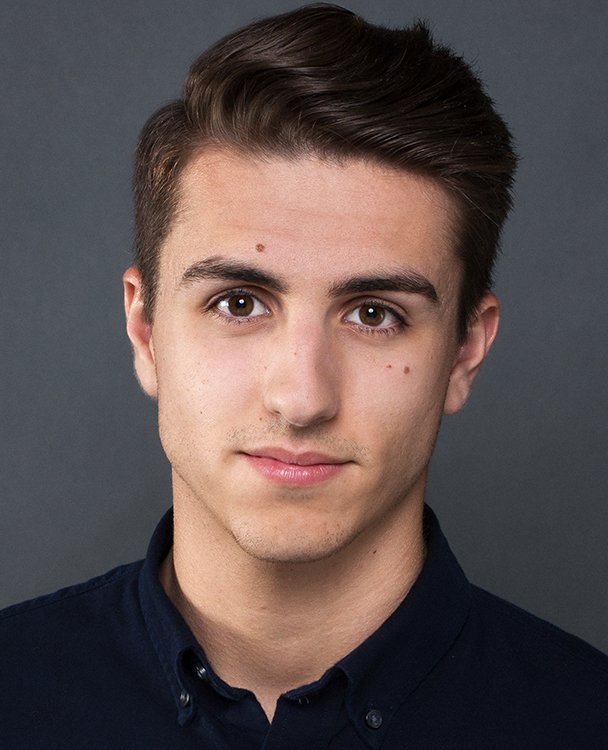 Pierre-Louis Vaz
Reservations
Performance Times
Performances are free. Click on time to RSVP.


Location
Los Angeles Campus
1336 N. La Brea Avenue
Los Angeles, CA 90028
This Season's Past Shows
---
Reasons to be Happy
September 14-16
By: Neil LaBute
Directed by: Michele Gossett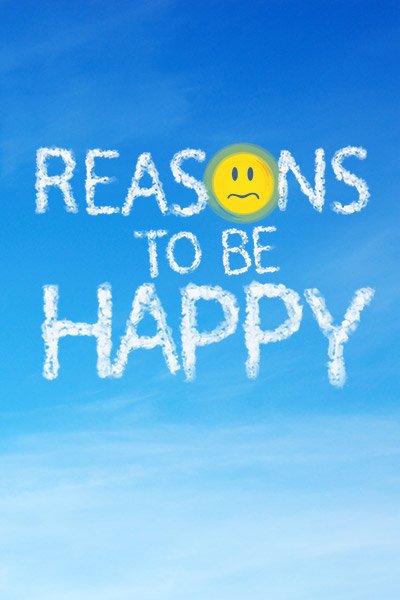 Three years after a contentious break-up, Steph and Greg are wondering if they can make a fresh go of it. Trouble is, she's married to someone else and he's just embarked on a relationship with Steph's best friend, Carly, a single mom whose jealous ex-husband, Kent, has trouble articulating his feelings. Navigating the rocky landscape of conflicting agendas and exploding emotions isn't going to be easy for any of them. 
---
Cast: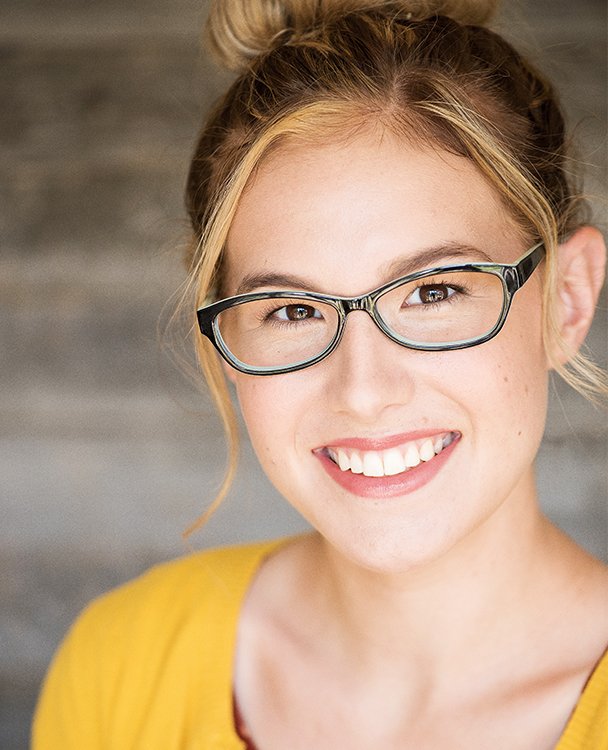 Eve Gefke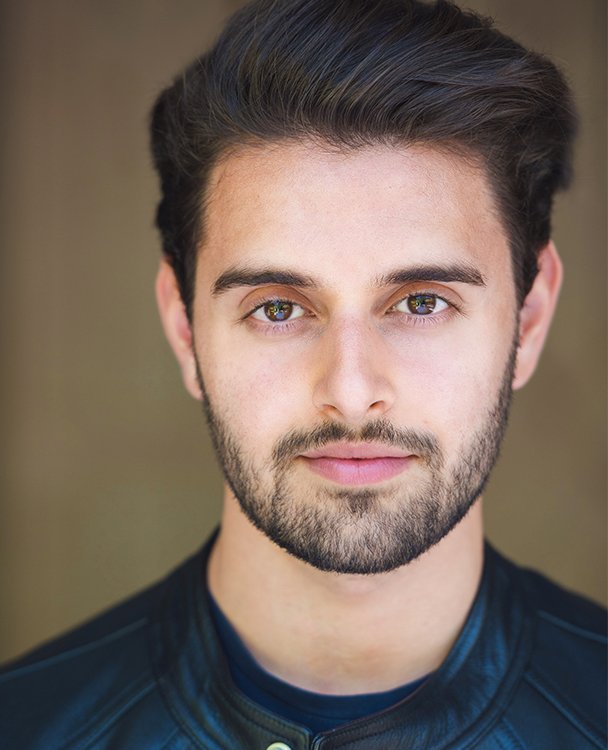 Daniel Roger Mardapittas
Khemuni Norodom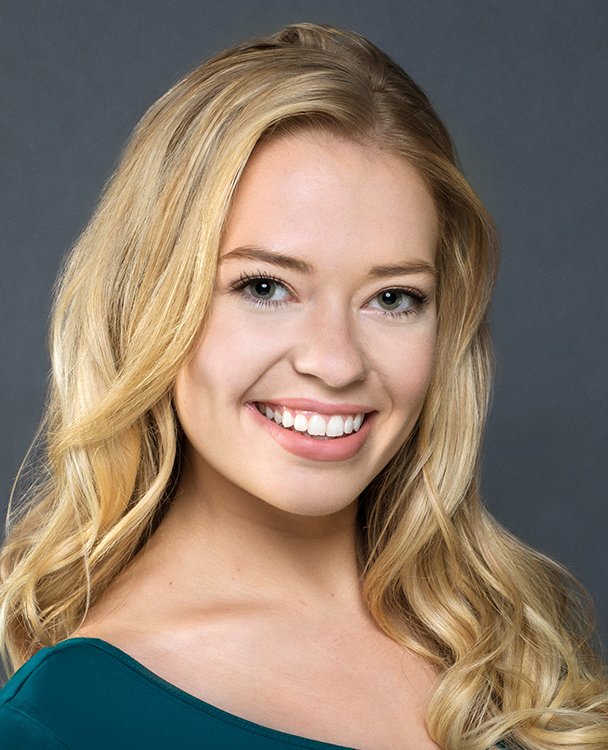 Charlotte Spencer
Reservations
Performance Times
Performances are free. Click on time to RSVP.


Location
Los Angeles Campus
1336 N. La Brea Avenue
Los Angeles, CA 90028
---
Dinner with Friends
September 7-9
By: Donald Margulies
Directed by: Betty Karlen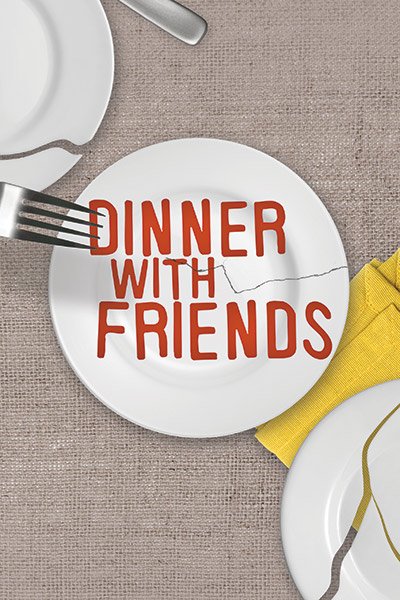 This candid, often-funny drama explores the bittersweet side of friendship through the eyes of two best-friend married couples. Invited to dinner at the suburban home of husband-and-wife food critics Gabe and Karen, Beth shares a secret. This unexpected revelation forces Gabe and Karen to reevaluate their seemingly perfect relationship, as well as their friendship with two people who seem to be refusing the life they all once worked so hard to preserve.
---
Cast: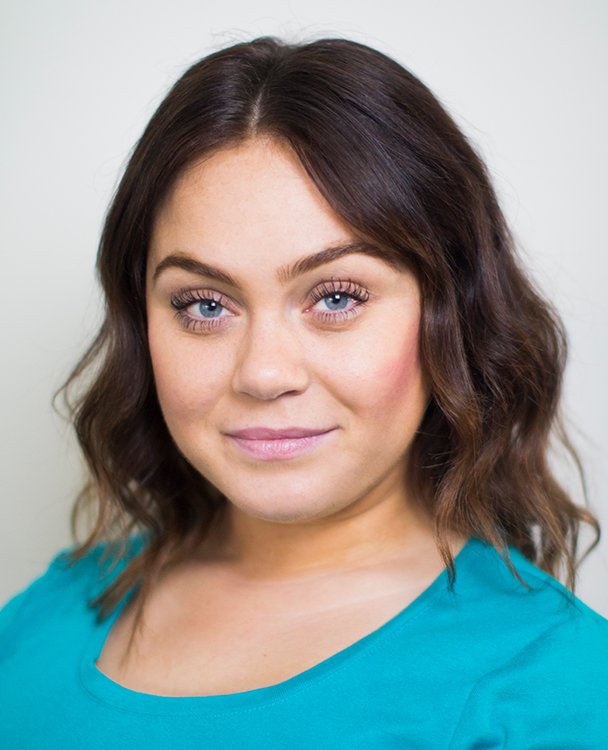 Claire Fazzolari
Artur Rehi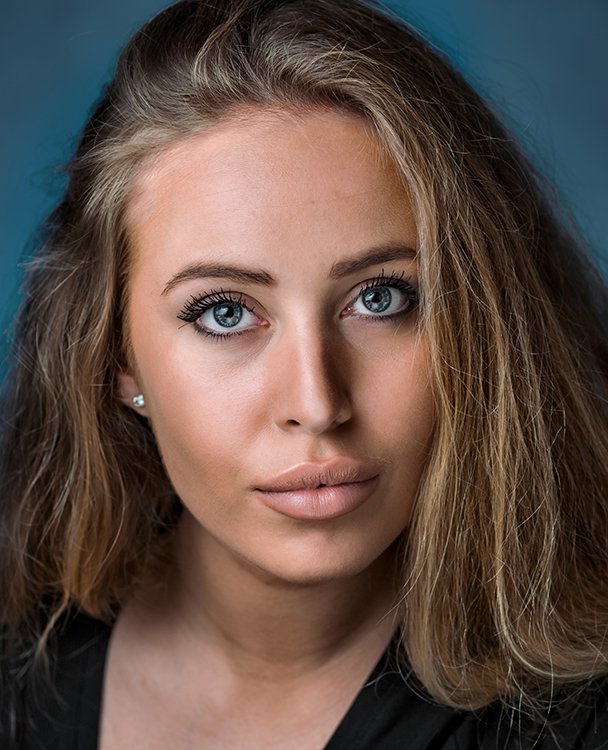 Kateryna Shchekaturova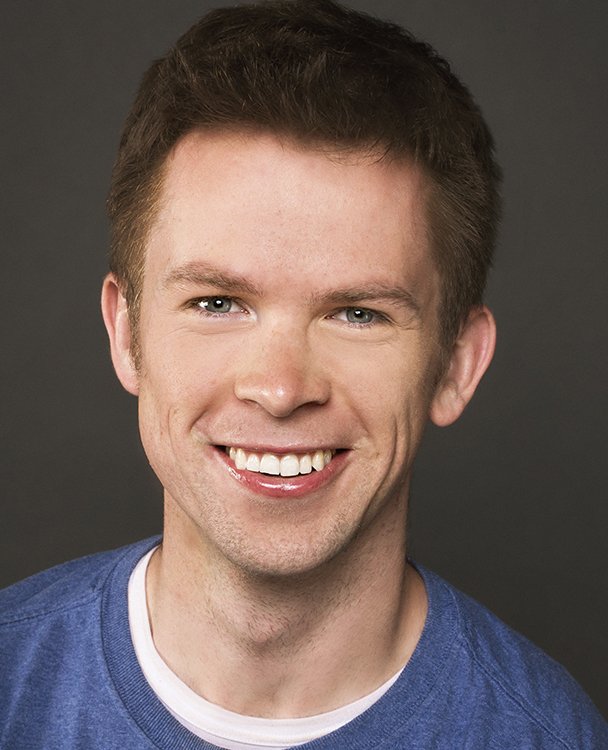 Tom Sinclair
Reservations
Performance Times
Performances are free. Click on time to RSVP.


Location
Los Angeles Campus
1336 N. La Brea Avenue
Los Angeles, CA 90028
---
Den of Thieves
August 31 - September 2
By: Stephen Adly Guirgis
Directed by: Diana Brown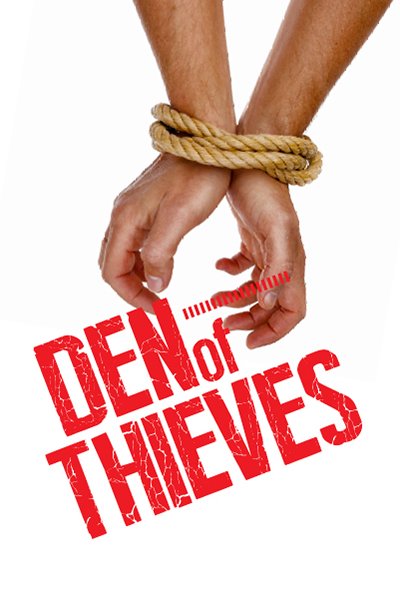 When things don't quite go according to plan, a bickering quartet of hapless thieves finds themselves at the mercy of a reluctant heir to the criminal empire who has been left in charge for the weekend. Verbal gymnastics and the struggle for self-awareness, self-acceptance and self-love produce a high-octane battle for survival that's not resolved until the last donut falls.
---
Cast: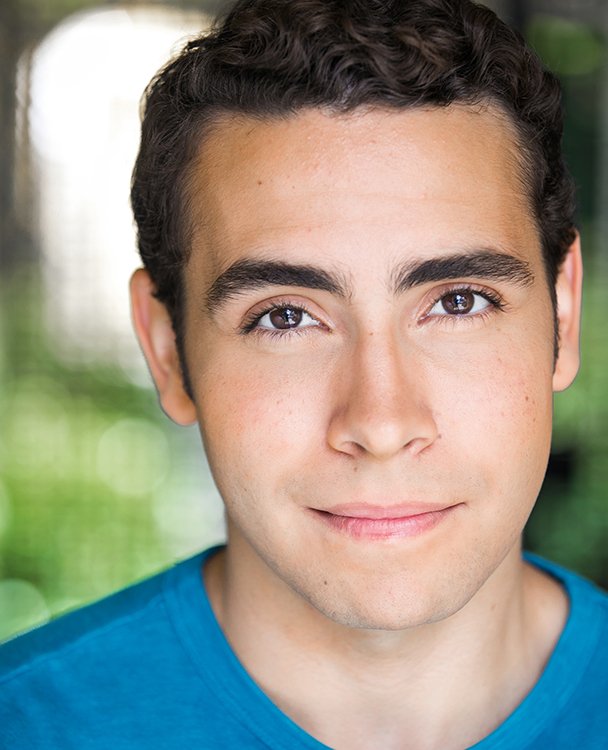 Richard Amaya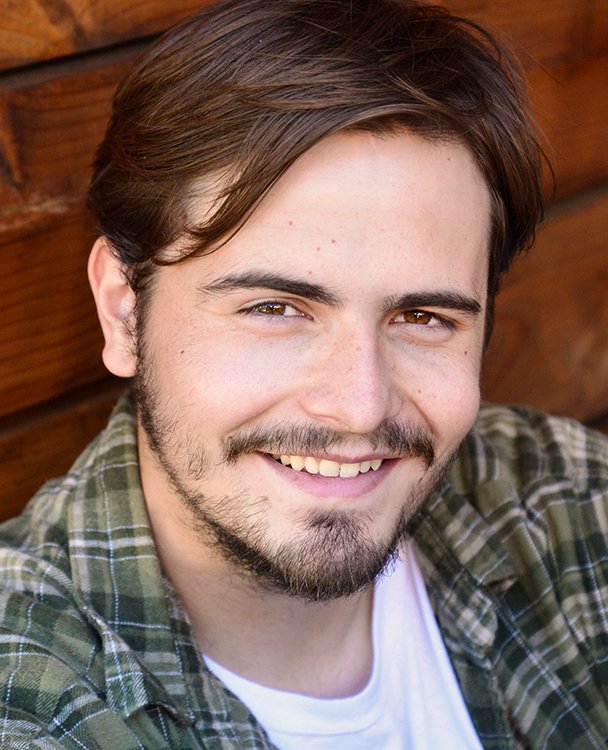 Ben Fisher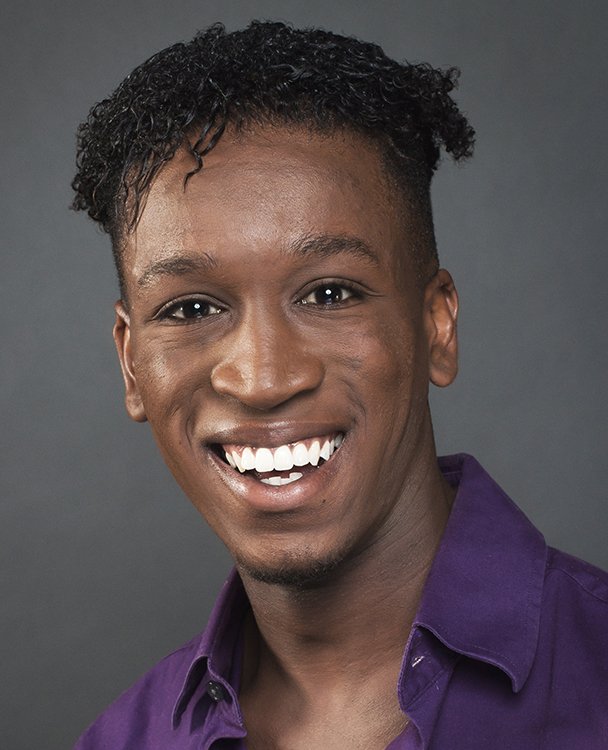 Asher Miles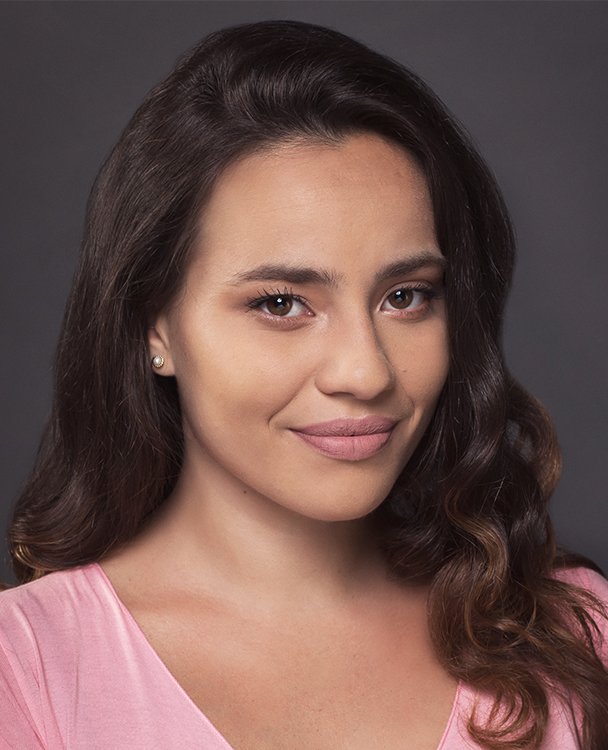 Jade Santana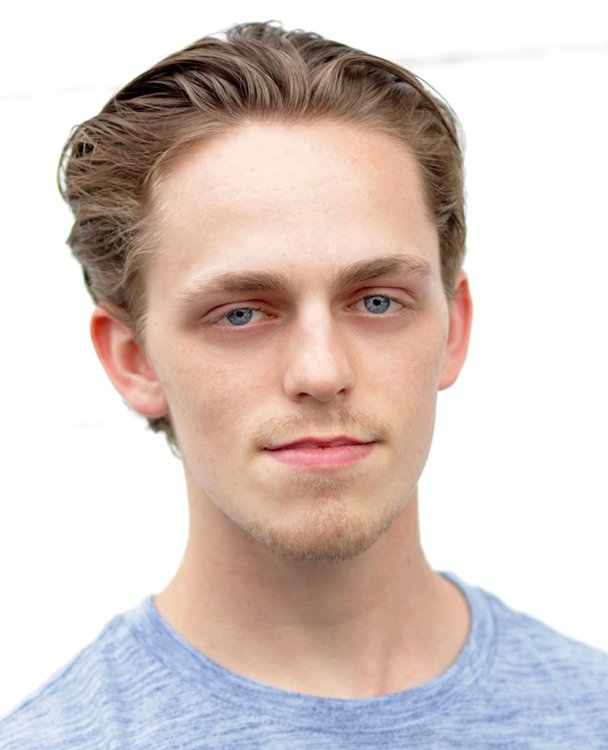 Nate Shoup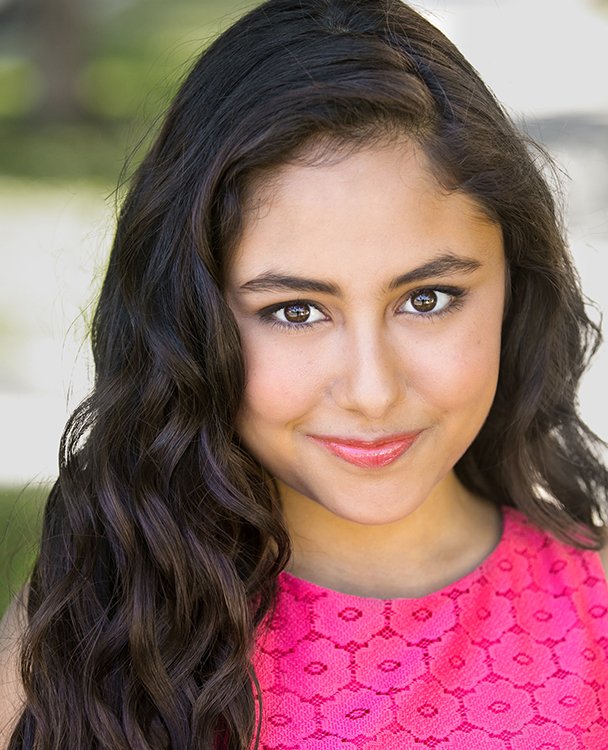 Ixchel Valiente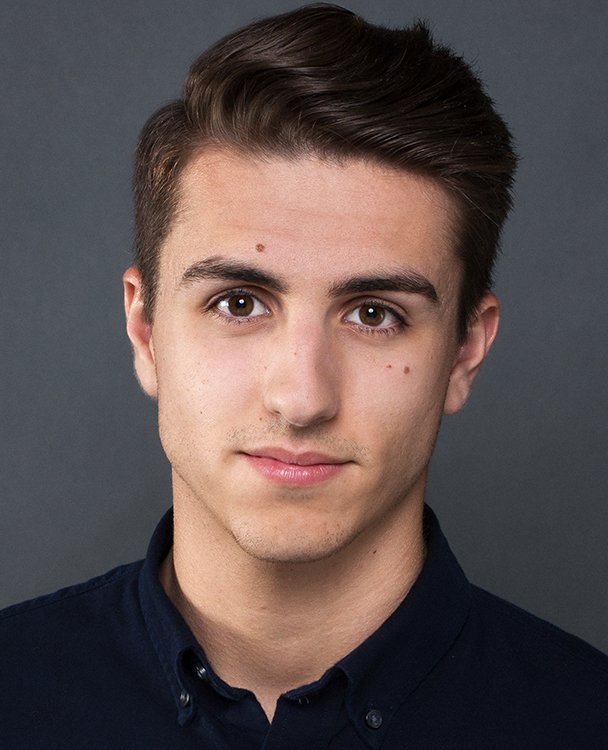 Pierre-Louis Vaz
Reservations
Performance Times
Performances are free. Click on time to RSVP.


Location
Los Angeles Campus
1336 N. La Brea Avenue
Los Angeles, CA 90028
See

This Season's Past Shows