Introducing the 2018-2019 Los Angeles Academy Company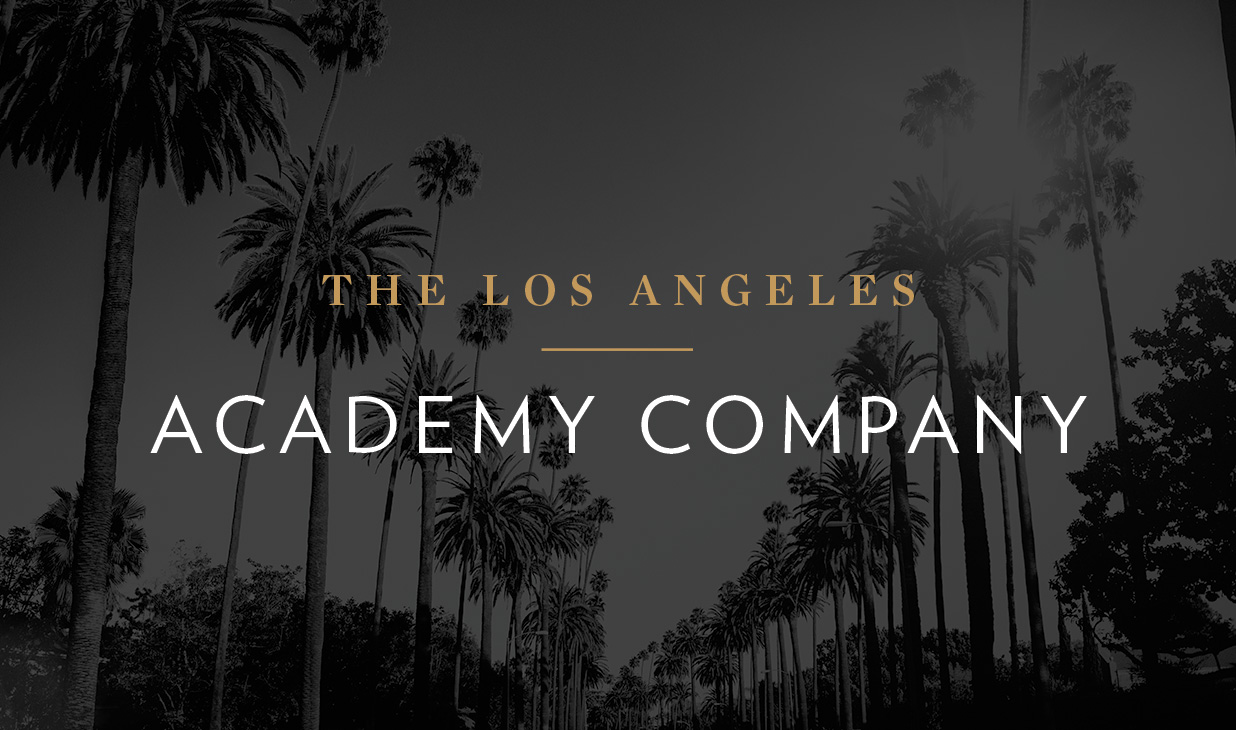 It is with much honor that we introduce this year's Los Angeles Academy Company and anticipate this full season of moving performances from the newest generation of dedicated and powerful actors.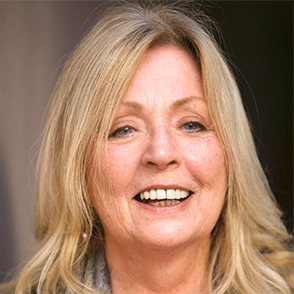 Betty Karlen
Company Director
Led by veteran acting instructor Betty Karlen, the Company performs a wide number of plays ranging from classical to contemporary, which are performed before an invited audience of Academy guests, agents, casting directors and other industry professionals.
2018-2019 Los Angeles Company Members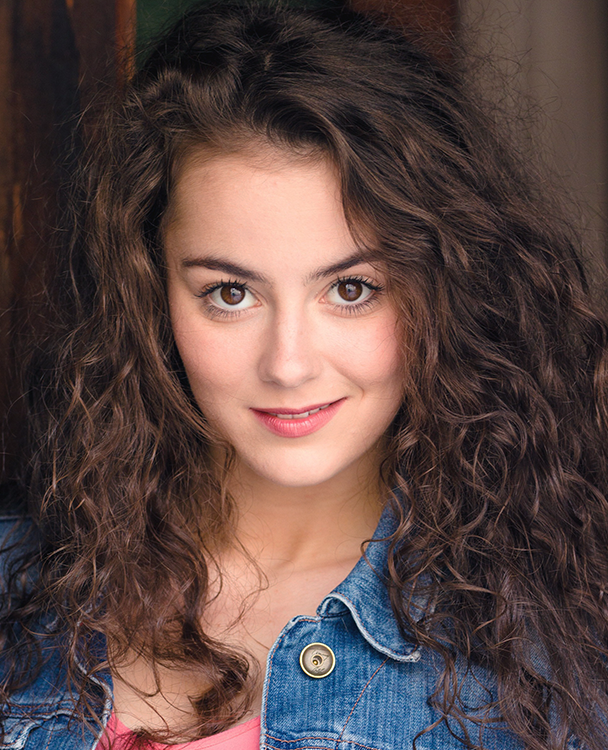 Celine Rosalie Zoppe
Cologne, Germany
Celine was born in Cologne. She is half Italian, but her heart belongs to Prague. She grew up backstage watching her mom perform, went to a Catholic choir school, was a competitive gymnast, and also modeled, sang and played the piano. After an accident in gymnastics, her life turned around and she started to focus solely on acting. After graduating high school, she moved to the UK to attend The Oxford School of Drama, which led her to The Academy in LA. One of her favorite characters is Kate from Taming of the Shrew. She wouldn't be where she is now without the support of her family and all the terrific teachers who helped her along the way. She believes in diligence and the fairytale.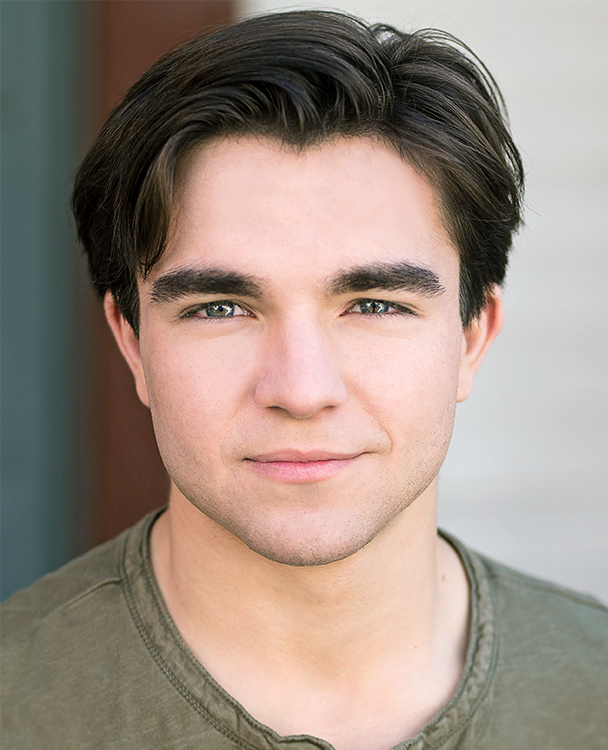 Bo Tyler
Virginia, Minnesota
Bo Tyler grew up around snowy forests and frozen lakes. The eldest sibling in a family of 11, he practiced Martial Arts his entire life and was captain of his high school wrestling team. He frequently convinced teachers to let him replace schoolwork with short films, which led him to The American Academy of Dramatic Arts, his first ever audition. He believes that stories can unite us and he strives to tell them as charismatically as his grandfather did by the campfire.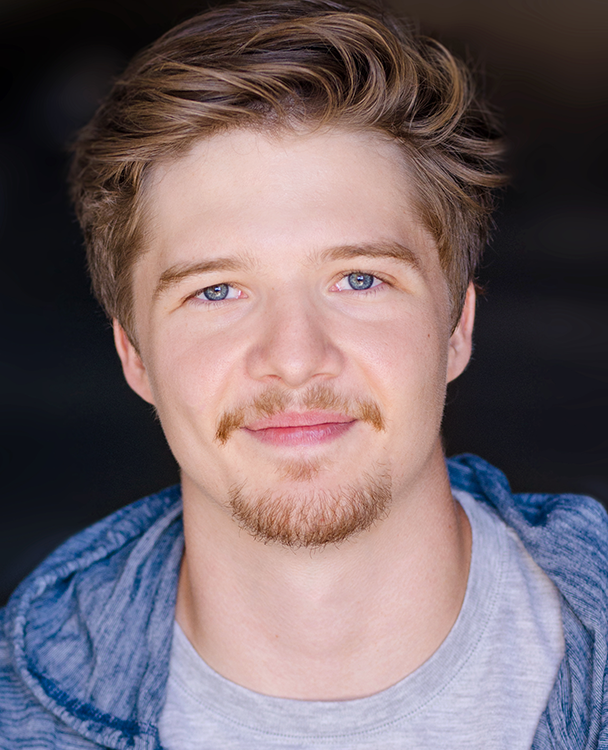 Matt Torczon
Bennington, Nebraska
Matt was born in Boulder, Colorado and moved to Nebraska at the age of nine. While attending Bennington High School in Nebraska, he participated in football, basketball, and one-act play production. It was during this time that he first became interested in acting. After winning the Nebraska Class B State One-Act Championship in 2010 and graduating in 2013, Matt attended the University of Nebraska as a business major for a year and a half. When he realized business wasn't for him, he took time off and worked as a personal trainer until he decided to attend The Academy and pursue his career in acting.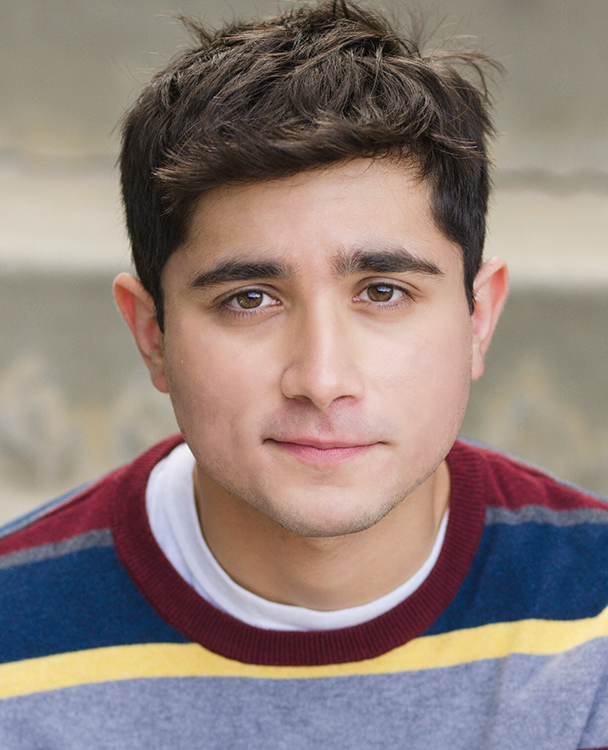 Michael Sarov
Chicago, Illinois
Michael began acting at the age of 14. It was in the Glenbrook South High School theatre department where he learned that he wanted to do this forever. Getting to make people feel something and being able to make a connection with people you may not even know, made him fall in love with acting. Throwing caution to the wind, he moved to LA after graduation to attend The American Academy of Dramatic Arts. It's one of the best decisions he's ever made. Past roles include: Schultz in Circle Mirror Transformation, Edwin in Our Lady of 121st Street, Arthur Roeder in Radium Girls, Mr. Jordan in Heaven Can Wait, Wilbur in Charlotte's Web, Miles in She Kills Monsters and Rev. Hale in The Crucible.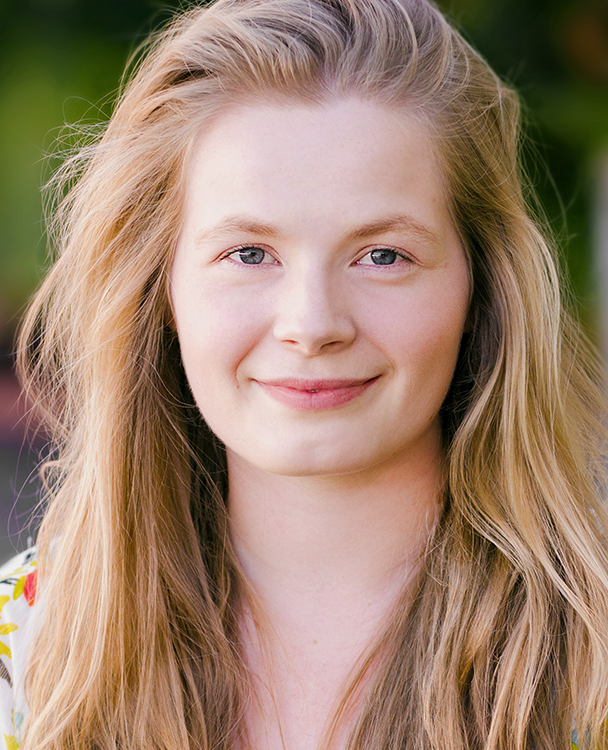 Lydia Reynolds
Central Point, Oregon
Originally from Central Point, Oregon, Lydia migrated to Hollywood, California in 2016 in pursuit of transforming her passion for acting into a career. While at The Academy, Lydia was given the opportunity to write and perform in her solo show, Lucky's Club. The potential of becoming a playwright bloomed. She's currently working on the full length play, Homecoming. "As an actress, my duty and goal is to capture the human condition in all of its glory, honesty and tragedy. To gain different perspectives of our world, and to ultimately share our similarities, we're more alike than we think." With all of her heart, she thanks her friends, family, teachers and The Academy Company.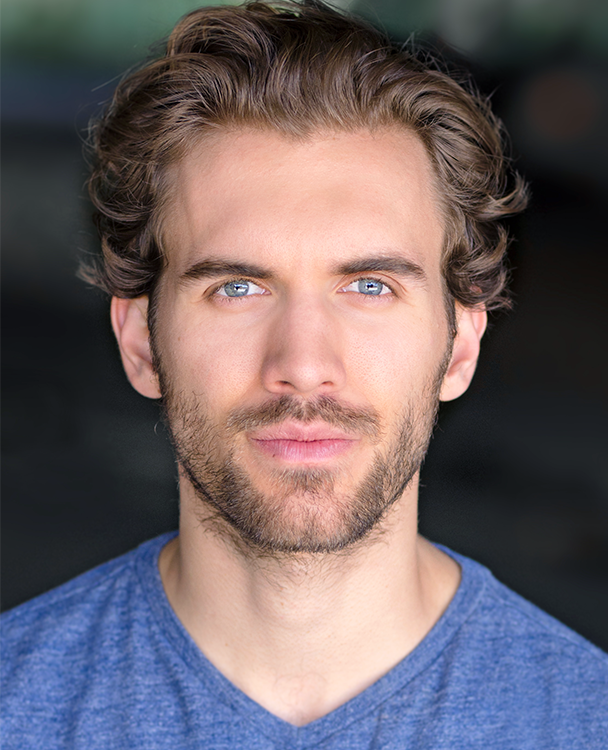 Austin Rapp
Fort Worth, Texas
After failing to receive an invitation to Hogwarts, or to become Gandalf's apprentice, or Ozzy Osbourne's best friend, Austin committed to the art of playing pretend. His avid hope is that he'll be recruited by a government agency as an undercover spy. Until then, he's ecstatic to learn from the professors at The Academy who've graciously guided his growth as an actor through such powerful roles as Richard III and Henry V, as well as lives invented by Tennessee Williams and Neil Simon. He conveys his gratitude to friends, family, and teachers for their love, care, and guidance. Austin is also a professional songwriter, guitarist, and singer with over a decade of experience. "Rock 'n' roll forever."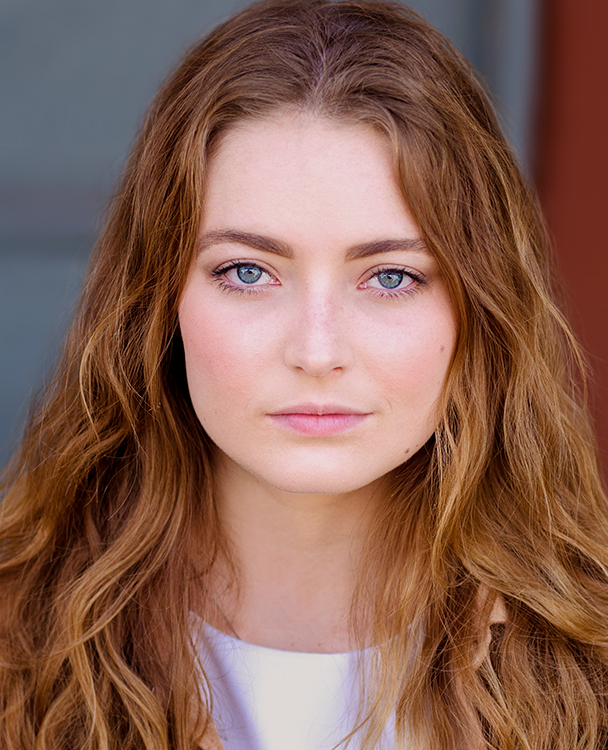 Stevie-Jean Placek
Temecula, California
Stevie-Jean is a Californian native. Music has always been a big part of her life, which is to be expected, as she's named after Fleetwood Mac's Stevie Nicks. Through music, she found a love to perform and a curiosity for acting. This curiosity drove her from the wineries of Temecula to the peach colored building off La Brea in the heart of Hollywood. After completing training at The Academy, she can't imagine anything else in her future but acting. Recently, she's been the free spirited Ilsa in Spring Awakening and the bubbly Carol in the 60's farce Black Comedy. She looks forward to stepping onto The Academy stage for one last year, and would like to thank her family for all their loving support.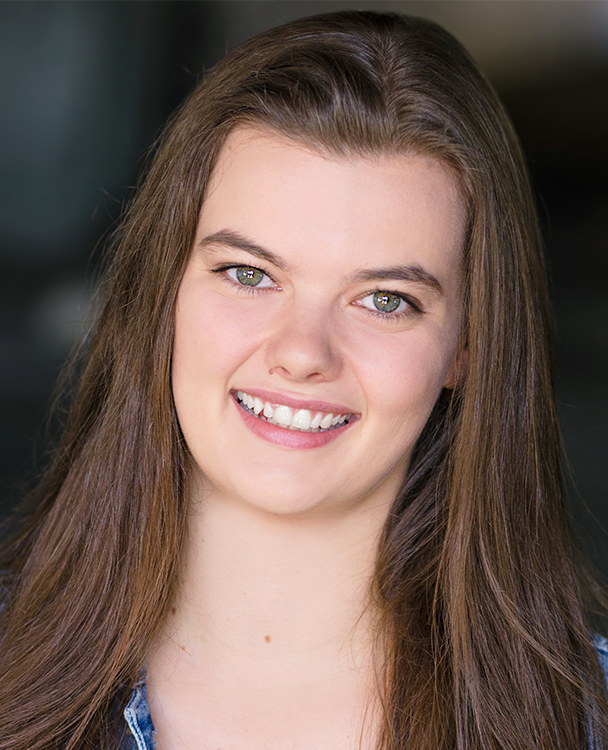 Theresa Philomena
Berlin, Germany
Theresa has always been interested in acting. After graduating high school, she decided to move to Dublin, Ireland to pursue her dreams. There, she took private acting lessons with Valerie O'Connor and had a summer course at The Lir. She wanted to continue her training and chose to move to Los Angeles and get her degree in acting from The American Academy of Dramatic Arts. Through this she was able to hone her skills in acting and English. Theresa's favorite role is Beatrice in Much Ado About Nothing. She would like to thank her family and friends for their continued support on her journey, and is very excited to participate in this year's Company.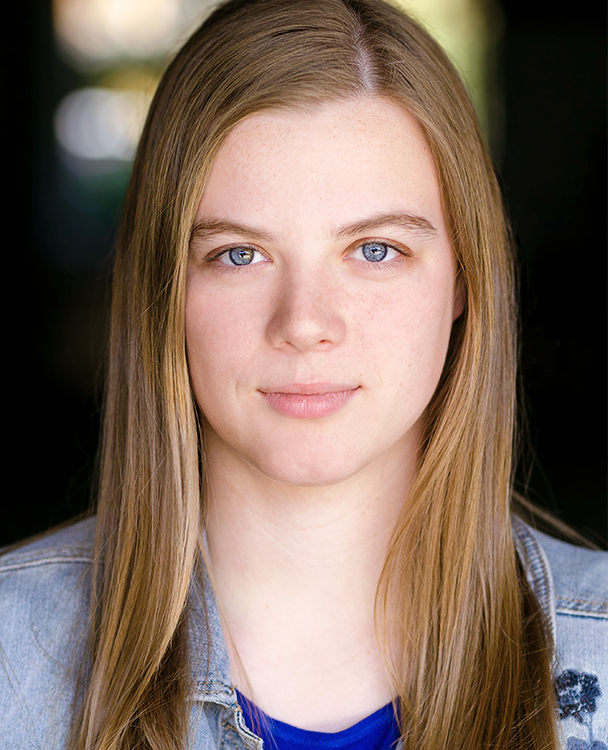 Emilie Owen
Douglasville, Georgia
Emilie first fell in love with acting at the age of six when she did a play at church where she portrayed a Barbie doll. Since then, she has been in several productions. She's loved her time here at The Academy, and some of her favorite roles include, Juror #3 in Twelve Angry Jurors and Clairee in Steel Magnolias. She would like to thank her family for always supporting her, and she hopes you enjoy the show!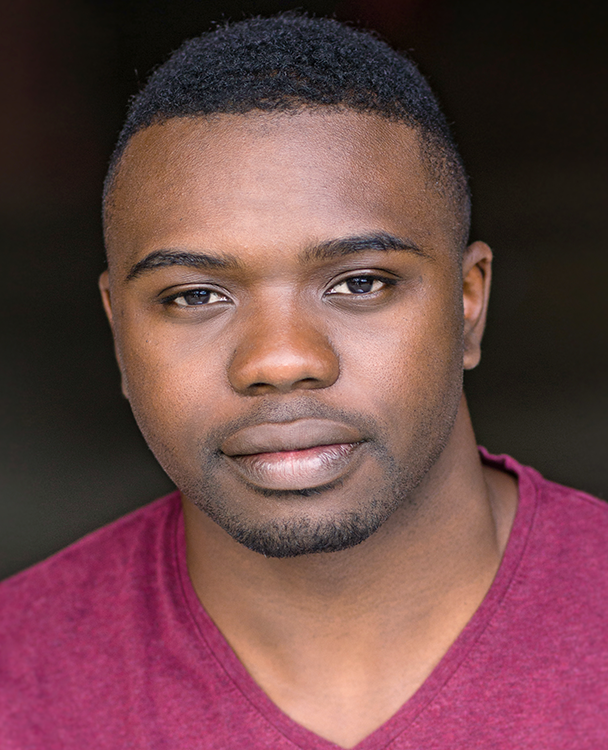 Mphatso Mgangira
Pretoria, South Africa
Mphatso was born in the UK, of Malawian nationality, and grew up in South Africa where he played soccer and did art for most of his life. Later he moved to the US to study at West Virginia University. During his time there, he took an acting class because his advisor suggested he should. Not knowing he would love it, the rest is history. At his time at WVU he performed two plays, The Colored Museum and Benetha's Place. What led him to The Academy was the desire to grow even more as an actor. He thanks everyone who has been a part of his journey, because it has provided him with important lessons. He is very excited to be a part of the 2018-2019 Company. mphatsomgangira.com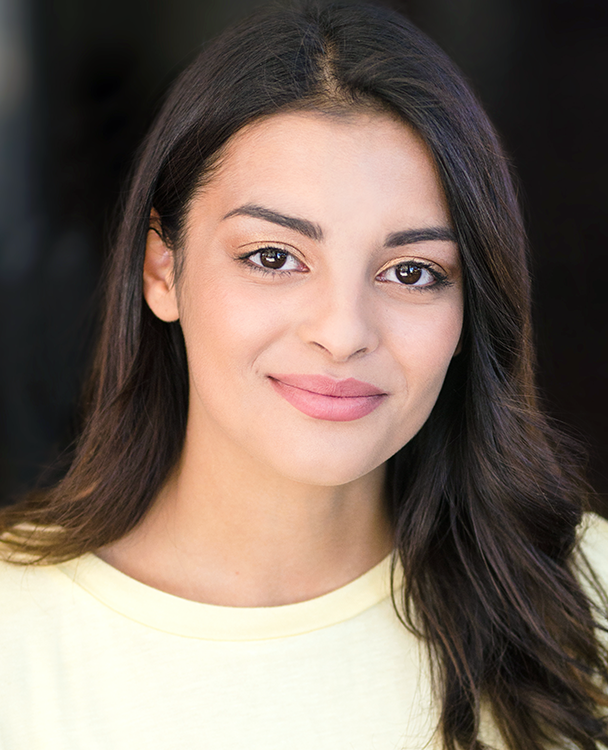 Talia Marwaha
Glasgow, Scotland
Talia was brought up in Glasgow, Scotland. She began her training at the age of four. She trained in musical theatre until the age of 17, when she moved out to Los Angeles to pursue acting at The American Academy of Dramatic Arts. She has loved playing outgoing and fun characters and was recently cast in Macbeth as one of the infamous three witches. She is excited to see the new and exciting roles that Company will bring!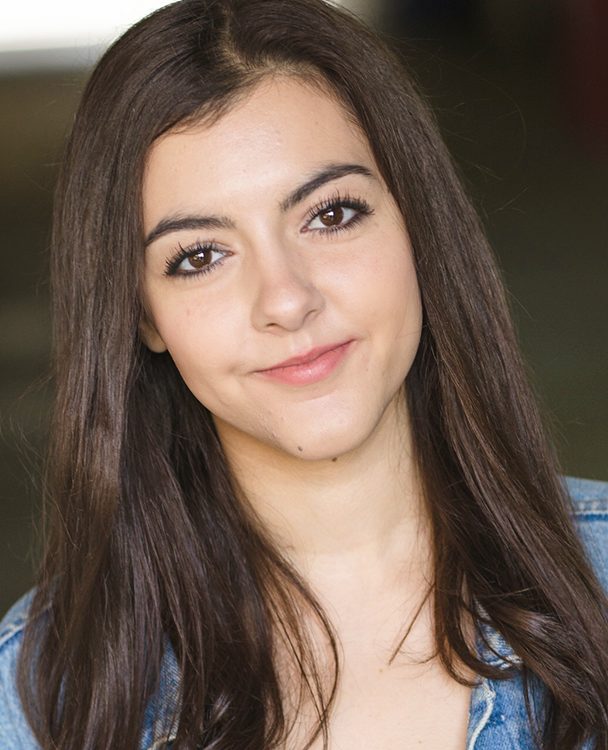 Katerina Kaouri
Nicosia, Cyprus
Katerina was born in Beirut, Lebanon and raised in Nicosia, Cyprus. She started performing from a young age and was a part of many local theatre groups. She also has a passion for dancing and singing and took ballet lessons from the age of four and vocal training at age 14. At age 16, she formed her own band that participated in a series of acoustic concerts. Her studies have consisted of the Foundation Course in Acting from The Rose Bruford College in London, as well as short courses at several UK drama schools. To be able to continue studying in Los Angeles has always been a dream of hers and she is thrilled to be a part of The Academy Company.

Cassidy Ingram
Strasburg, Pennsylvania
Cassidy started acting when she was 12 years old in a school production of Mulan. She has loved performing ever since. She grew up playing piano and violin while performing in school plays and musicals, singing in church, school, and district and state choirs. She attended Lampeter-Strasburg High School in her hometown, where her love of theatre only grew. Cassidy has always loved movies and theatre, especially getting to watch and make them with her twin sister, Sam, who also studies performing arts. Cassidy loves nature and exploring, which is why she loves acting; it allows her to explore different places, eras, and people, and she is so excited to continue exploring with Company this year!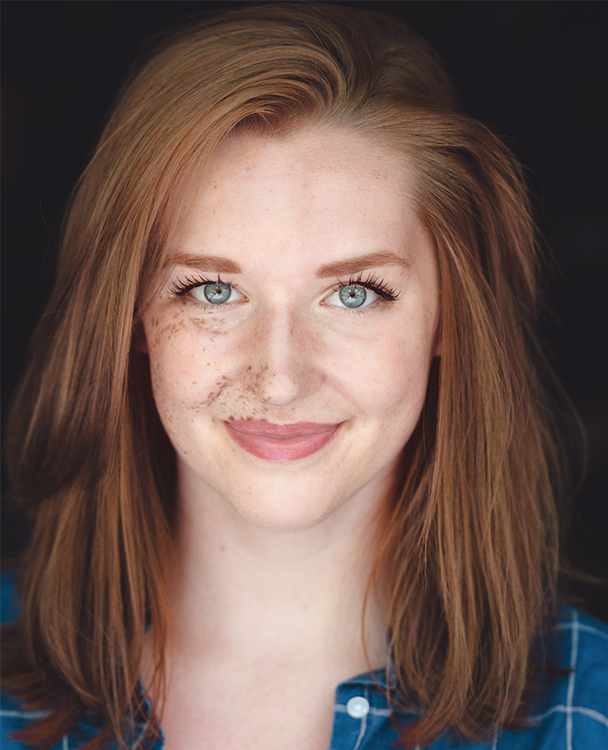 Jasmine Haver
Golden, Colorado
Jasmine was raised in Golden, Colorado, somewhere between the Rocky Mountains and the Coors Brewery. Her love for old Hollywood and classic movies inspired her from a young age to spend her life on the stage. Jasmine marked the next step in her acting journey by joining The Academy, what she considers to be the best decision that she's ever made. Her roles at The Academy have ranged from acting to stage managing to props and back again. Recently, she was seen as Maggie in Dancing at Lughnasa, and as Banquo in the all-female production of Macbeth. When she isn't acting, you can find her playing with her three pugs: Charlie, Gus and Olive.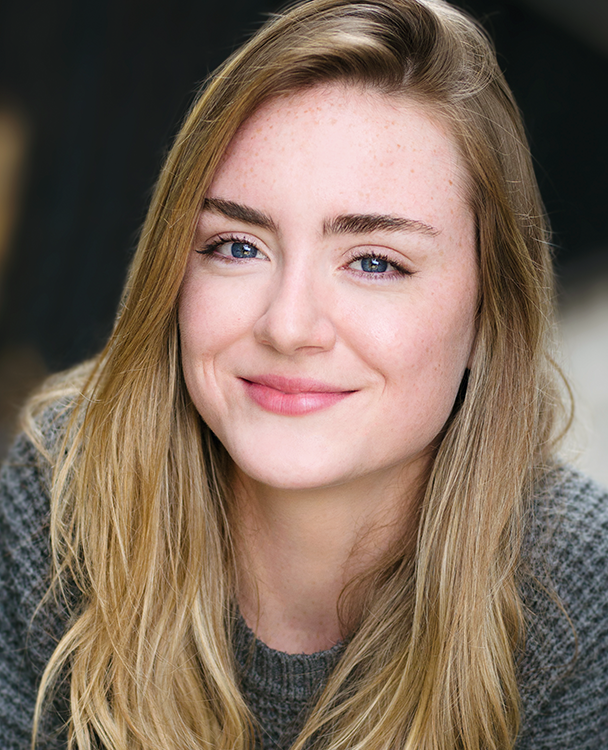 Claire Haller
Hampstead, North Carolina
Claire originally hails from Las Vegas. Due to her father's military service, and the opportunity for cross-country travel, she gained a sense of curiosity and adventure. This played a huge role in her love for acting, which began as a child while performing at the local playhouse during summers in Arizona. Since attending The Academy, some of her favorite performances have included: Arlene in Getting Out, Leilah in Uncommon Women and Others, Chris Mundy in Dancing at Lughnasa, and Nina in The Seagull. Claire is grateful for the opportunity to continue to grow and participate in this year's Academy Company. Many thanks to her family and friends for their continued love and support. Enjoy the show!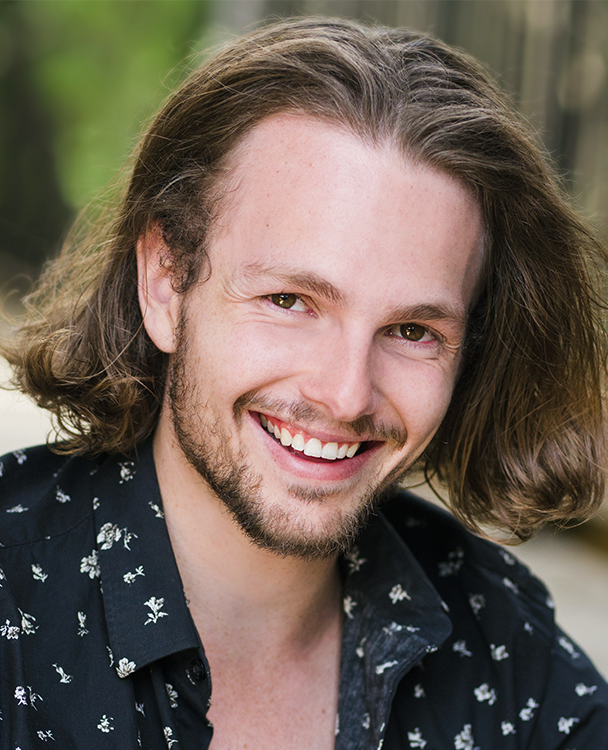 Oscar Vandermere Fleming
Adelaide, Australia
Oscar began acting at the age of 12, when, due to his shyness and the suggestion of his schoolteacher, he enrolled in a South Australian agency and acting class. He was quickly kicked out of the program after being deemed by the head of the agency to be unsuitable and told he was "never going to be an actor." Thirteen years later, he finds himself in Los Angeles, vying to prove himself in his craft and to the woman who trampled his confidence all of those years ago. After many years of training, traveling and learning, this Australian/British actor's only hope is that he can be your storyteller and he hopes that you enjoy the show.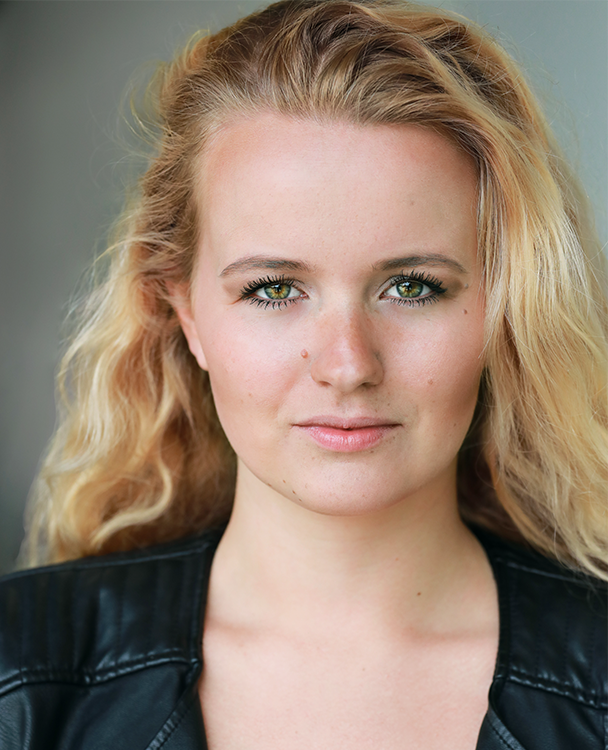 Katrine Fenger
Copenhagen, Denmark
Katrine has been acting since the age of 14. At 17, she had to write and act in a play with her acting class, which completely changed her, and made her realize how much a world with acting meant to her. After that, her days became all about the stage and the art. An old acting teacher of hers transformed her life, showing her techniques that made all of the emotions real. While in America her favorite role, so far, has been Olive in the female version of Neil Simon's The Odd Couple. Katrine says that, "Acting is tearing out your heart for everyone to see; it is being vulnerable and beautiful in all the ugliness life can bring."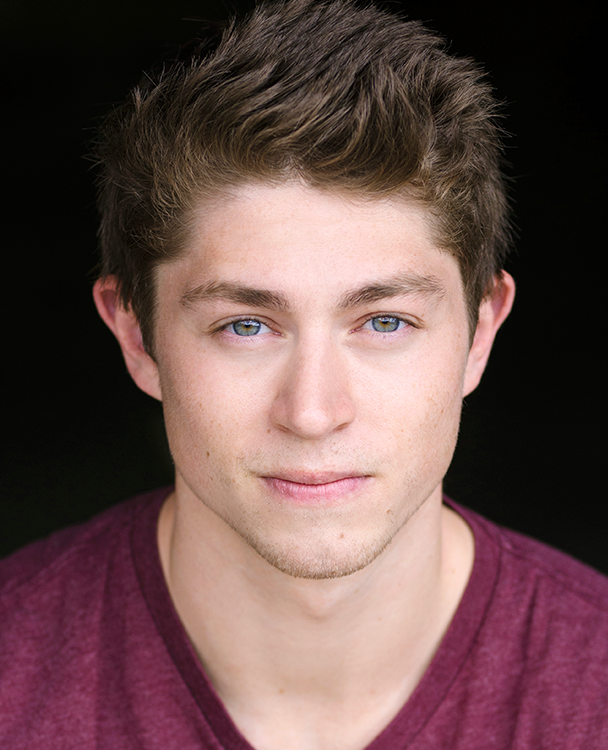 Braxton Felch
Bismarck, North Dakota
Braxton moved to Los Angeles from Bismarck, North Dakota, where he was an accounting major. During his time at the University of North Dakota, he realized that he wanted to start acting full time. So he packed up and moved to Los Angeles, where he began working commercially. Braxton was thrilled to be admitted to The Academy two years ago and is honored to be a part of this year's Company. Braxton's favorite role thus far has been Happy in Death of a Salesman. He never tires of being able to develop a character and having the chance to be someone else through the stage.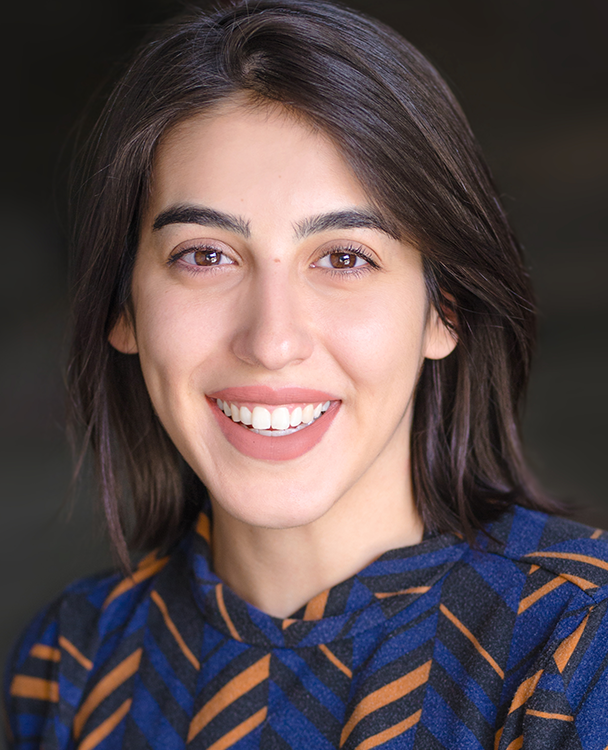 Kayla Fast
Coral Springs, Florida
Good at almost nothing else besides fine dining and acting, Kayla is very excited to be a part of this year's Company! Her first introduction to the arts was through dance, but she soon realized she would never make it as a Rockette, leading her to discover the cheeky minx that is the theatre. She's been terrorizing her family with her performances ever since. Last seen on this stage as Wendla in Spring Awakening, she has myriad of shows under her belt from Our Town to RENT. Once held by Donna Summer as a baby, she has a knack for the infamous boogie. Come out dancing with her and know that she will embarrass you. Much love to all her groupies. For any other inquiries, please ask her mother.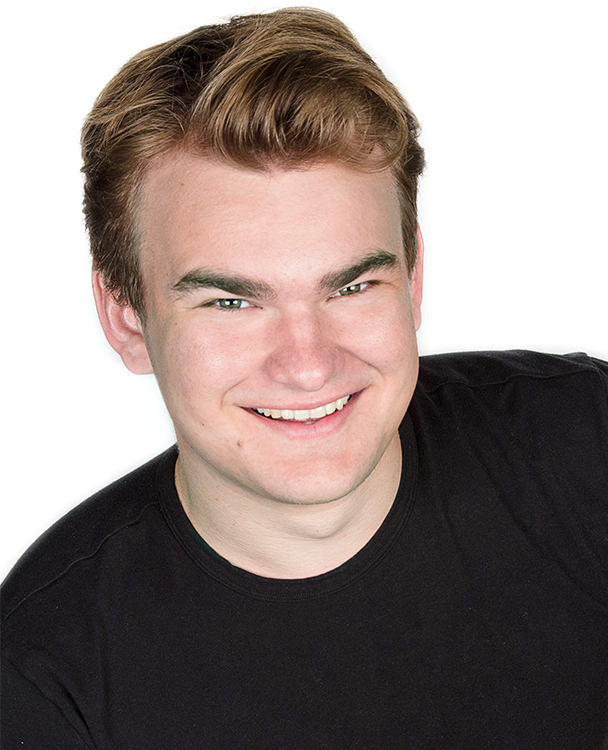 Victor Chaponot
Los Angeles, California
Victor is the son of French immigrants, born and raised in Los Angeles. Victor's first time ever acting was in the audition for The American Academy of Dramatic Arts. From there, he has found his passion for acting through roles such as, Delmount in Miss Firecracker Contest and Stanley Kowalski in A Streetcar Named Desire. Over the summer, he also booked his first professional role, playing along Mindhunter's Cameron Britton in A Soldier's Play at the Loft Ensemble.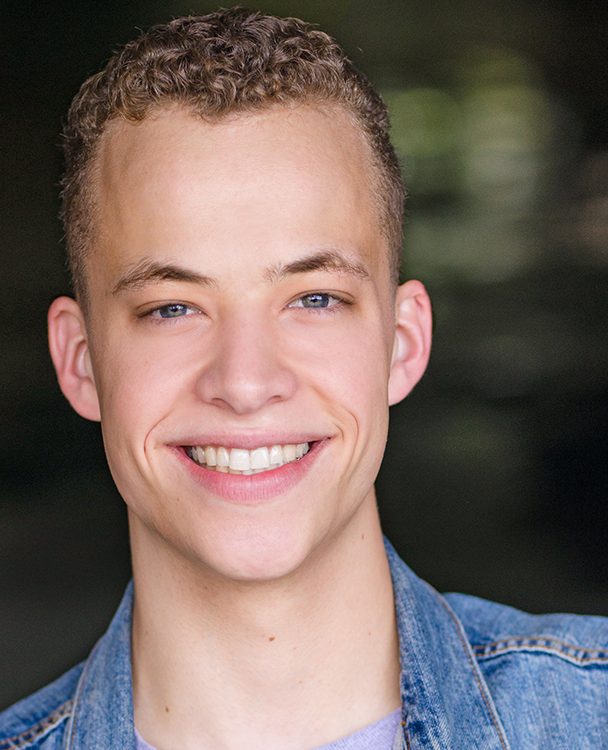 Steele Burnand
Newport Beach, California
Steele was born and raised in Southern California, and has always known that he wanted to be an actor, probably because he wasn't so great at sports. At a young age, Steele began taking classes at South Coast Repertory, where he studied acting and found his love for improv and making people laugh. Steele performed all throughout his high school years and was accepted to The Academy in 2016. Some of his favorite roles include Lucas in The Addams Family and Colonel Pickering in Pygmalion.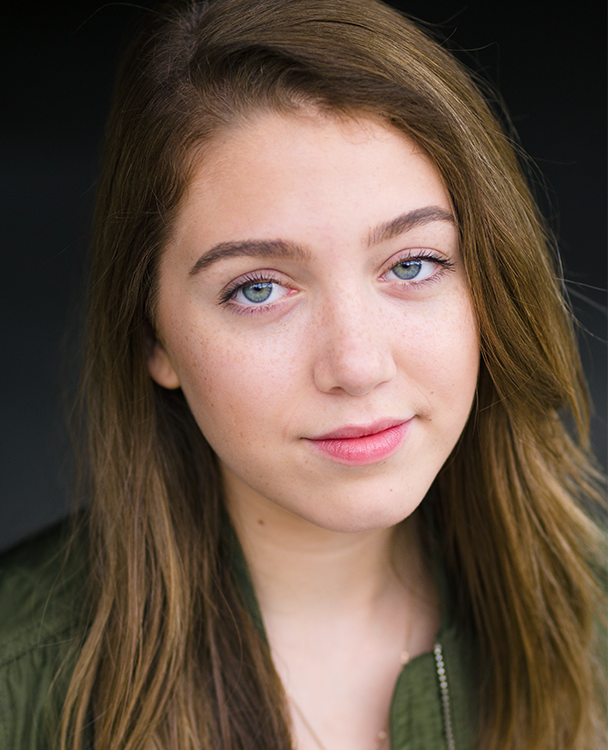 Anna-Katharina Benz
Triesen, Liechtenstein
A small town girl, born in Zurich and raised in the Principality of Liechtenstein, Anna started to pursue her acting career at the age of 16 by attending The Academy's Two-Year Conservatory Program. Before doing so, she spent three months in Brighton, England studying the English language and attaining her Cambridge Advanced Certificate. Now 18 years old, some of her favorite roles include: Georgie in Spike Heels, Amy Lee Fullernoy in Laundry and Bourbon, and Suzie Tyrone in The Ruby Sunrise. She is also an intern at the Loft Ensemble in Sherman Oaks, where she spends her free time exploring and experiencing the art that she puts her heart and soul into every day.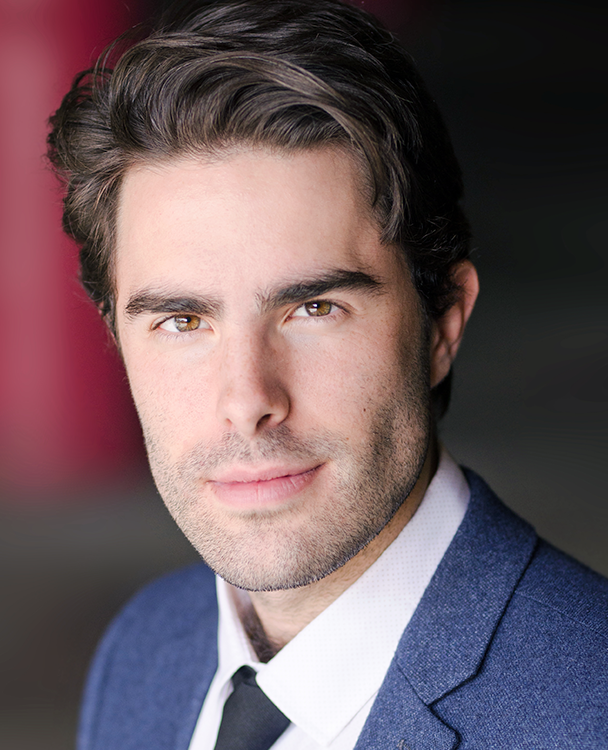 Rebel Arent
Grand Rapids, Michigan
Raised in Grand Rapids, Michigan, Rebel was obsessed with acting from an early age, even attempting to make a feature film with his classmates in the fourth grade. Rebel's favorite roles include, Trigorin in The Seagull, and Stephen Gerard in The Insanity of Mary Gerard. Besides acting, he is also a writer of novels, such as The Adventure of Knox Cabot (available on Amazon), short stories (The Sun Rises Over Versailles), screenplays, and a stage play that is still in the works. In the spring of 2019, he will be directing The Glass Menagerie for Lit Live Theater Company. "Stay Hungry. Stay Foolish." 
Academy 2018-2019 Company Shows Coming Soon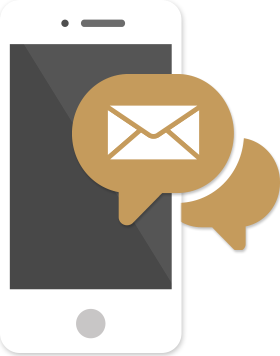 Until then, sign up for exciting news on upcoming company performances and other Academy events
Sign Up to Get Notified
Get Notified of Upcoming Academy Events
The Academy offers a wide variety of event opportunities. Please select the event(s) for which you would like to receive email notifications.


Thank You for Signing Up
You will be notified via email when your selected events become available.