FINANCIAL AID
Over 90% of Admitted Students Receive Some Type of Financial Assistance
The Academy is committed to preparing dedicated students for acting careers and helping them achieve their highest potential. For that reason, we try to make it possible for all admitted students to attend the school. In addition to funding provided by The Academy, the school participates in various federal and state financial aid programs and offers a choice of payment plans.
The Academy requires that all U.S. citizens and permanent residents complete the FAFSA (Free Application for Federal Student Aid) to be considered for financial aid. In addition to filing a FAFSA, we ask that students and their families provide us with whatever supplemental documents they feel are important to provide a complete financial picture and help us accurately assess a family's or individual's financial condition.
All prospective students are encouraged to apply for financial aid during the application process. Financial aid packages may consist of a combination of grants, loans, scholarships and campus employment. It is to the student's advantage to submit early applications to determine eligibility.
Ways to Receive Financial Assistance
Other Important Information

Submit Your Financial Aid Applications Early
Many funding sources are limited and available on a first come first serve basis. Financial aid is available to those who qualify. While it is our priority to provide financial assistance to as many students as possible, funding is based upon availability. Therefore, every student and his or her family should pay for their education to the extent of their ability.

International Students
For information about additional financial assistance for international students, please visit our International Students page.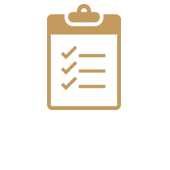 Satisfactory Academic Progress
Federal regulations require schools to monitor student academic progress for financial aid purposes. Click here to learn more.

---