Introducing the 2021-2022 New York Academy Company
It is with much honor that we introduce this year's New York Academy Company and anticipate this full season of moving performances from the newest generation of dedicated and powerful actors.
Barbara Rubin
Company Director
Led by Barbara Rubin, director, acting and dialect coach, The Academy Company performs a wide range of plays from classical to contemporary, which are performed before an invited audience of Academy guests, agents, casting directors and other industry professionals.
2021-2022 New York Company Members

Ahmad Maher
(he/him/his)
Cairo, Egypt
Ahmad was born and raised in Cairo, Egypt. It wasn't until he went to high school in Sweden that he really discovered his love for storytelling. After working on a few high school productions, he attended the Arts Educational School in London for a summer course to further develop his technique. Ahmad then took a year off to travel around the world before landing in New York to attend The Academy. His credits include Pentheus from Euripides' The Bacchae and Van from Dog Sees God by Bert V. Royal. Ahmad is incredibly thrilled to be part of this year's phenomenal Academy Company and is especially thankful for his friends and family from around the world for their support.  

Alice Jamal
(she/her/hers)
London, United Kingdom
Born in London to a French mother and Middle Eastern father, Alice found her love for performing at a young age. Her first starring role was as Captain Hook in her school's performance of Peter Pan at age eight. Alice's love of storytelling and playing dress-up continued at boarding school where she also discovered her love of singing. In 2019, Alice moved to New York City to study at the prestigious American Academy of Dramatic Arts. Her Academy credits include King Henry IV in Henry IV (Part I) and G in Passage. When not acting, Alice is kept busy by her potcake puppy Cosmo.

Alisa Mironova
(she/her/hers)
North Bergin, NJ
Inspired as a child by Marilyn Monroe, Alisa wanted to be a star. Born in Moscow, Russia, she was introduced to theatre at a very young age which led her to study opera in The Gnesin Russian Academy of Music - where she discovered that acting is her calling. After graduating, Alisa moved to New Jersey and started her path at The Academy. Her Academy credits include Tiresias in Antigone by Sophocles and Eva in Do You Feel Anger? by Mara Nelson-Greenberg. She is very grateful to her Academy teachers. They helped her not only learn technique but also helped her to trust herself, be true, be brave, listen and know her worth. She also thanks her family and friends for their support.  

Anne Kato
(she/her/hers)
Tokyo, Japan
Anne grew up in Japan until the age of 14 then moved to the UK, because her mother suggested to study acting from where Shakespeare was born. After graduating high school, Anne moved to Manhattan to attend The Academy. A month before graduating, Anne discovered she had ovarian cancer. After surgery and months of chemotherapy, Anne is back at The Academy diving into this Company year. Her Academy credits include: Ophelia in Hamlet, Beatrice in Much Ado About Nothing and Sofia in Do You Feel Anger? Anne is ecstatic for this year and couldn't have gotten here without the support of her family. The Kato family is the best.  

Isaías Badilla Ureña
(he/him/his)
Heredia, Costa Rica
Isaías is an American-Costa Rican actor. He grew up with his two older brothers who taught him about cinema and its profound power. He began his training at the National Theatre Workshop in Costa Rica and then moved into film/TV training. Isaías moved to the United States in 2018 to complete his senior year and then started his studies at The Academy in 2019. He has starred in one feature film and multiple short films. His Academy credits include Borachio/Friar/Antonio in Shakespeare's Much Ado About Nothing and Jos-B in Elemeno Pea. He dedicates his work in Company to his mother, father, and brothers. Without their unconditional support, he wouldn't be where he is today. ¡Pura Vida!

Joseph Johnson Afthonidis
(he/him/his)
Kalymnos, Greece
Born and raised in Greece, Joseph discovered his affinity for the arts from the very young age of four years old. Involving himself in any elementary, middle, and high school productions, he fully devoted his being to any minor or supporting character role he received. His determination and devotion to his craft granted him acceptance to The Academy in January of 2020 and subsequently The Academy Company. Joseph strives to create thoughtful and provocative work that will move audiences and evoke catharsis on a literal and metaphysical level. 

Justin Andrés Mérida
(he/him/his)
Denver, CO
From a young age, Justin always had a deep passion for the realm of stories. Dressing up like hobbits, superheroes, and being taught how to sing through the stories of Johnny Cash, living in stories has always been a dream of his. So, when The Academy called at Denver's ThesCon 2018, he knew where destiny was calling him. His credits and roles at The Academy include Igor in Mel Brooks' Young Frankenstein: The Musical and Touchstone in Shakespeare's As You Like It. He sends deepest thanks and gratitude to his family, Mom, Pop, his two siblings, his partner Evy, and his dog Rufus, for always being by his side and supporting him in this crazy journey of the stage.  

Kayla - Lyn
(she/her/hers)
Paterson, NJ
Born and raised in Paterson, New Jersey, Kayla-Lyn grew up living in her own imaginary world, inspired by the books and plays she read. She decided to take her curiosity further, pursuing theatre in her vocational high school. This is when she discovered her true passion for acting and decided that as a Puerto Rican actor, she wanted to tell stories like the ones she read as a child. Her Academy credits include Magdalena in The House of Bernarda Alba and Marcy in Dog Sees God. Kayla-Lyn is forever grateful for the support from those who partook in her journey and hopes she can inspire others.  

Madison Bray
(she/her/hers)
Los Angeles, CA
Born and raised in Los Angeles, Madison grew up acting and fell in love with it at a young age. Theatre has had a special place in her heart ever since she saw her first musical at seven years old. Since then, she has always dreamed of being a part of the theatrical magic that makes her feel connected to the world around her. Madison's industry experience ranges from summer camp at Stagedoor Manor, to an intensive semester at the National Theatre Institute, to her current training at The Academy. Some of her credits include: Juliet in Romeo & Juliet, #2 in The Wolves and Caroline in From Up Here. Madison is incredibly grateful to be a part of this year's Company and surrounded by its inspiring members, and she is so thankful to everyone who has supported her up until this point. Love to you all!  

Maeve Simon
(she/her/hers)
Toronto, Canada
Maeve knew from a young age that she wanted to be an actor. She earned lead roles in school plays, and the stage has always been the place where she is most comfortable. She also has a love for hockey and played competitively for 10 years before hanging up the blades (for now). She prepared for her time at The Academy by attending the renowned drama program at Arts Unionville High School. Her Academy credits include: The Messenger in Antigone, Lauren in From Up Here and a small role in Netflix's Grand Army. When not acting, Maeve's busy thinking about UFOs and overthrowing the bourgeoisie. She is excited and grateful to be part of this year's Company and thanks everyone who has been part of this amazing journey–especially her dog, Teddy! 

Maggie Low
Maggie Low has originated roles in Catholic School Girls by Casey Kurtti, at the Douglas Fairbanks Theater, Times of War by Eric Lane, at the Adirondack Theatre Festival, The Man Who Shot the Man Who Shot Jesse James at the Manhattan Punchline, Candle in the Window by Tom Gilroy, directed by Michael Imperioli, Venus' Diary by Lynne McCullough, directed by Tom O'Horgan, The Big Vig by Jason Furlani and Kerry and Angie (Critics Choice Award at the Samuel French Festival) by Gerry Sheridan. She won the 2018 Innovative Theatre Award for Outstanding Actress in a Lead Role for Chickens in the Yard with Adjusted Realists. Favorite roles include Gertrude in Hamlet, with Jared Harris at the New Jersey Shakespeare Festival, and for eight years, Dixie Lily on the Bernie Fleshkin Rock 'n' Roll Dance Party, WBAI. Feature films and television include: The Cold Lands, Postcards from America, NOC, Deborah Sampson, a guest lead on Law & Order, The Blacklist, Bull and Release. Maggie currently teaches at Maggie Low Studio and The American Academy of Dramatic Arts. She taught at NYU/Tisch Playwrights Horizons Theater School from 1998-2013. AEA, SAG-AFTRA. She is a Lifetime Member of the Actors Studio. 

Millie Gibbons
(she/her/hers)
Suffolk, United Kingdom
Raised in the rural British countryside, Millie spent most of her upbringing outdoors riding horses or walking her dog. She discovered her passion for acting early in life at Brandeston Hall School playing Tallulah from Bugsy Malone and continued her love for the stage at Millfield Boarding School, alongside playing sports. In 2019, Millie moved to New York City with an opportunity to pursue what she loves most. Her Academy credits include Olivia in Twelfth Night and Tiffany in Ultimate Beauty Bible. She also found a love for writing short films, one of which, Deadly Sinner, was named Best Short Film by the Marketing Team at The Academy in 2020. Millie is grateful to her family and friends for their love and support, without whom this would not be possible. She is excited and honored to be a part of the New York Company 2021. 

Myron Hauge
(they/them/theirs, he/him/his)
Fergus Falls, MN
Growing up in small-town Minnesota, Myron always had a passion to perform, whether it be on the stages of their community theatre and high school auditorium or in their grandparents' basement forcing everyone to come and watch a magic show. Once Myron entered the theatre they never left. From acting on stage, directing children's theatre, or just handing out the programs, Myron would do anything they could to be involved in theatre. Academy credits include Marchbanks in Candida and Beethoven in Dog Sees God. Moving to New York and being a part of The Academy family is an honor that Myron is extremely grateful for, and they know the young performer in their grandparents' basement would be proud.

Nikhie Malmros Wallqvist
(she/her/hers)
Stockholm, Sweden
At age four, Nikhie declared to her family that she was going to be an actor and since that day she has pursued that dream with unrelenting passion. After completing acting school in her hometown of Stockholm, Sweden and with roles both on stage and in front of the camera under her belt, she decided to take her passion internationally and join The Academy. Her credits include Hero in Shakespeare's Much Ado About Nothing and the Moorhen in The Moors by Jen Silverman. Her international adventure is now culminating with her joining the Academy Company.

Olivia Fairless
(she/her/hers)
Ann Arbor, MI
Growing up in Michigan and England, Olivia has had the blessing of meeting people from all over the world and is inspired daily by the nuances of human behavior. So, it comes as no surprise that she has been passionate about performing since she could speak. So much so, her mother often called her "Showtunes Barbie." Olivia is drawn to New York City's creative spirit and wants to live her life showing the vulnerable, ugly, and beautiful side of being human. She lives by the belief that we are all one collective consciousness, and through acting, Olivia shows people how we are all connected.

Rahul Joshi
(he/him/his)
Bangalore, India
Born in Bangkok, having lived in Dubai, India, the Netherlands, and now New York, Rahul feels a deep gratitude for his life. Amid all the change was a single constant–a love for stories, pulling him out of a storybook onto a stage. Acting in middle school helped him come out of his shell. After his last play in Bangalore where he played Mrs. Trunchbull in Matilda, he moved to the Netherlands to complete his Bachelor's in Business. He then moved to New York to make acting his priority. His Academy credits include Sir Toby Belch in Twelfth Night and Man with Scar, Man with Golf Club, and Radio Announcer in Marisol by José Rivera. Now, as part of The Company, he carries the support of friends and family as he turns his crazy dream into a reality.  

Samantha Lee
(she/her/hers)
Cupecoy, St. Maarten
Samantha was raised on a small island with endless sights but minimal drama opportunities. Regardless, becoming an actor was her dream. She would spend hours observing actors on TV who made her cry, scream, laugh, and realize that she would want to do the same for others one day. She never knew her dream could be a possibility until a catastrophic hurricane pushed her to do something significant. She found a great summer program hosted by The Juilliard School. Acting was no longer her dream. It became her life's passion, and that passion and drive only intensified when she joined The Academy. These two years at The Academy have been transformative, and she is thrilled for another wonderful year!

Siarra Donna
(she/her/hers)
Westampton, NJ
As a child, Siarra's family would say that she could sing before she could talk. Soon her budding love of music would bloom into a passion for the performing arts. Originally from Westampton, New Jersey, at 18 years old she decided to turn this dream a reality. She moved to New York City and was honored to receive training from The Academy. Siarra's favorite credits include Actor 6 in We are Proud to Present… and Puck in A Midsummer Night's Dream. Siarra is beyond grateful for her family's support and overjoyed to be a part of such a wonderful Company.  

Spencer Jones
(he/him/his)
Toronto, Canada
Spencer was born in Burlington, Ontario, a smaller suburban city outside of Toronto. At 10 years old Spencer was shown Primal Fear, questionably, by his father. He credits Edward Norton's performance with what instilled the acting bug in him. Upon leaving high school, Spencer took an on-camera acting course, which led to small TV and student film roles. Feeling he had much more to learn, Spencer attended The Academy in Los Angeles before transferring to New York for his Second Year and Company where he has discovered his true love of live theatre. His Academy credits include: Benedick in Much Ado About Nothing, and Kenny in From Up Here. Shout out to Mom and Dad.  

Tom Koch
(he/him/his)
Montpellier, France
Between martial arts and improv classes as a child, Tom always had high energy. He enrolled at The Sorbonne - but after four days, he left for London to pursue acting. A few auditions later, Tom was cast in a production of Grease. The following year, he developed a profound admiration for Shakespeare while playing Ferdinand in The Tempest under the Bridge Theatre Training Company. At 20, Tom entered The Academy. His credits include Vershinin in Three Sisters and Orpheus in Eurydice. Last summer, Tom studied directing at Yale and wrote a full-length screenplay in eager anticipation for Company to begin.

Tristan Neal
(he/him/his)
Newport Beach, CA
"The pursuit of the ephemeral," from The Moors by Jen Silverman always stood out to Tristan. To him, the ephemeral is undefinable, the moment when time stands still, stars align and we are able to escape our realities. The stage is a series of moments, chimeric and transient, and bringing those moments to life for the individual audience member is what matters most to Tristan. His credits at The Academy include: The Mastiff in The Moors, Satine and Pepel in The Lower Depths by Maxim Gorky, and Roat in Wait Until Dark by Frederick Knott. Tristan is excited to be on this journey with such talented individuals.  

Zgjim Baraliu
(he/him/his)
Prizren, Kosovo
At a young age, Zgjim performed at the National Theatre in Kosovo (ODA) in the play Kingdom, which won the 2012 Best Play Performance Award. This fueled his passion for acting and prompted him to leave his hometown at the age of 17. In his first US performance, he played Ian in Ellis at the Cooperative Performance Theatre Company in Milwaukee, Wisconsin. Later, he began training at The Academy and was invited to join the Company. Zgjim is passionate about all performing arts. He is a professional guitarist and singer. He also wrote a play, The House of the Missing, which won 2nd place in a playwriting competition in Kosovo.  
Academy 2021-2022 Company Shows Coming Soon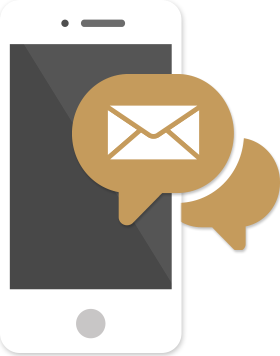 Until then, sign up for exciting news on upcoming company performances and other Academy events
Sign Up to Get Notified
Get Notified of Upcoming Academy Events
The Academy offers a wide variety of event opportunities. Please select the event(s) for which you would like to receive email notifications.


Thank You for Signing Up
You will be notified via email when your selected events become available.