Introducing the 2019-2020 Los Angeles Academy Company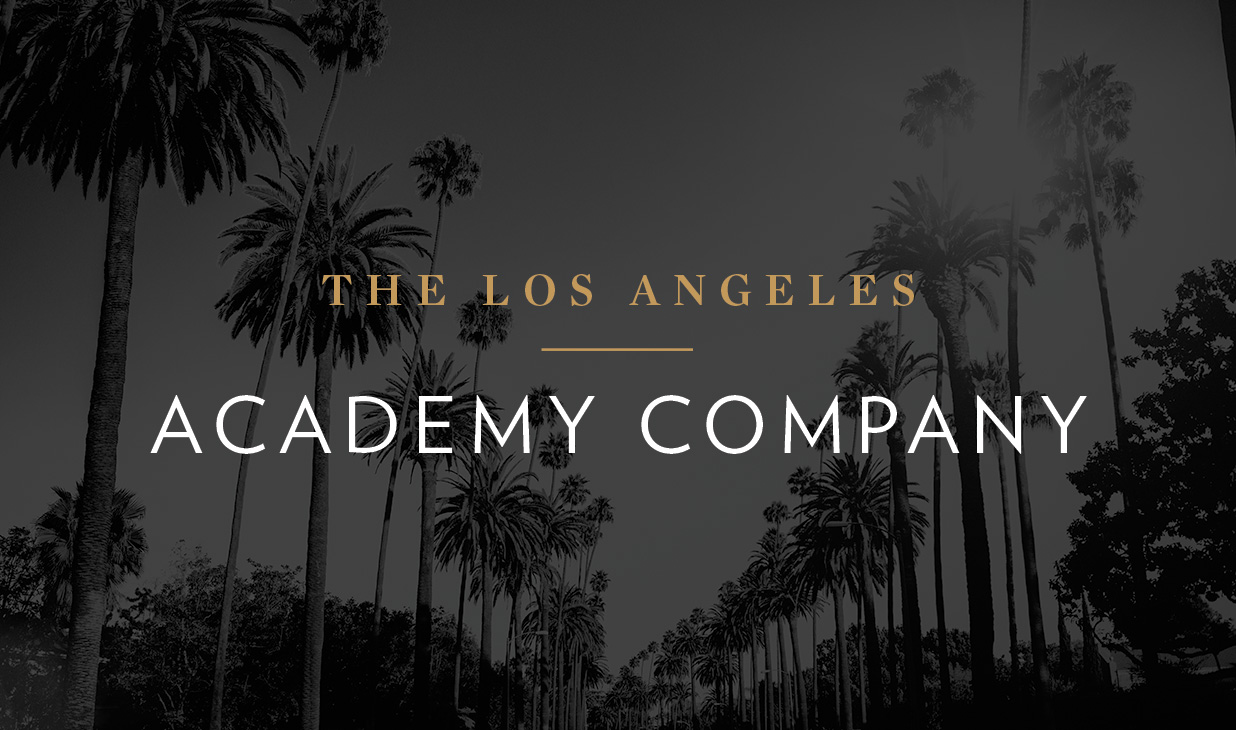 It is with much honor that we introduce this year's Los Angeles Academy Company and anticipate this full season of moving performances from the newest generation of dedicated and powerful actors.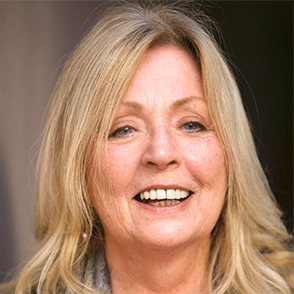 Betty Karlen
Company Director
Led by veteran acting instructor Betty Karlen, the Company performs a wide number of plays ranging from classical to contemporary, which are performed before an invited audience of Academy guests, agents, casting directors and other industry professionals.
2019-2020 Los Angeles Company Members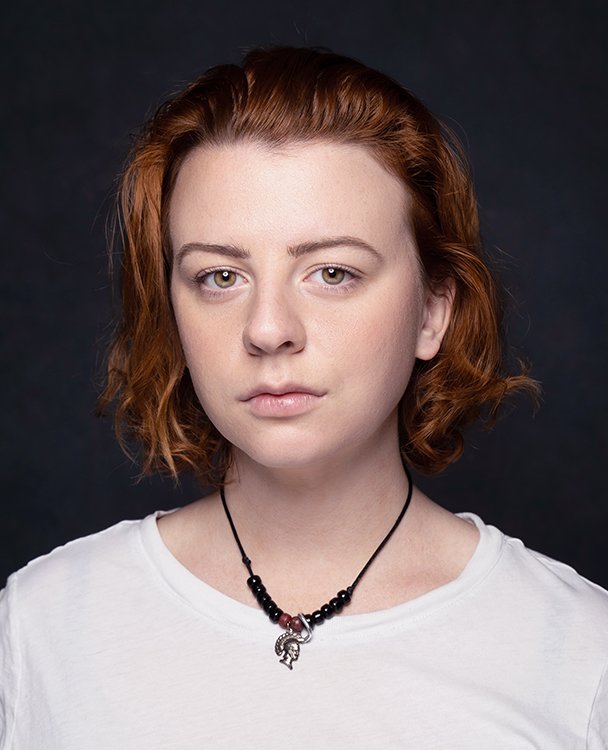 Madison Wilson
Topsham, Maine
Madison is from the coast of Maine, and has been acting since 2014, doubling her time between theatre and playing trumpet in a variety of performance ensembles. Some of her favorite roles have included Marvalyn in Almost, Maine; King Henry V in Henry V, and Rita in Uncommon Women and Others. In her free time, Madison enjoys hiking, visiting the ocean, and playing Dungeons and Dragons. She spent this past summer traveling the country and performing with the Blue Knights Drum and Bugle Corps.

Alessia Vernazza
London, England
At the age of nine Alessia was accepted into the Royal Ballet School Associate Programme, and she was fortunate enough to dance on the Royal Opera House's stage in productions of Cinderella and The Tales of Beatrix Potter. This helped her find her way into the world of the arts. When Alessia was just 11, she auditioned for Honk, a musical adaptation of Hans Christian Anderson's story The Ugly Duckling. This was her first-ever school production and she was cast as the Cat, one of the leads. The feeling Alessia had when she was on that stage was unmatched by any other feeling she'd ever felt. Some of her favorite roles include ensemble member in the West End production of Matilda, Lady Anne in Richard III, Sheila Birling in An Inspector Calls and Tallulah in Bugsy Malone.

Abigail Stewart
Sulphur, Oklahoma
Abigail found her love for acting and theatre just as soon as she could talk. For many years, she took part in the community theatre closest to her. There, she saw the importance of the arts and found a real passion to learn and grow. Her favorite roles include Libby Tucker in I Ought to be in Pictures, Ruth in Blithe Spirit, Frenchy in Grease, Judy Garland in The Property Known as Garland, Little Edie in the musical Grey Gardens, and Mayella Ewell in To Kill a Mockingbird. She's thankful for the many wise directors and coaches that she's had the honor of working with. Outside of acting, Abigail enjoys helping manage her family's bakery in Oklahoma, watching classic old Hollywood films, going on long walks, and shopping. A big thank you to her mother and grandparents, she appreciates your support.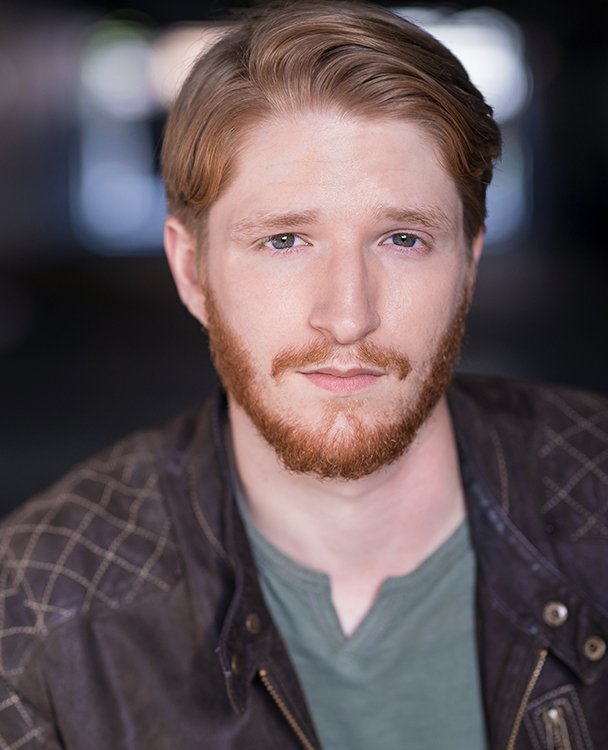 Kale Shepherd
Jefferson City, Missouri
Kale (like the vegetable) is from the capital city of Missouri, Jefferson City. He has been acting since he was 11 years old in various plays within his homeschool group and community theatres, but he originally found his love for acting in a summer theatre intensive program called Showdown. He has performed many original plays over the past seven years with Showdown, some of which were world premieres. Kale is overwhelmingly excited to be a part of this year's Company and he hopes to grow further as an actor. He wants to thank all of the members of Showdown, his teachers/directors at The Academy, and his friends and family for their unwavering support.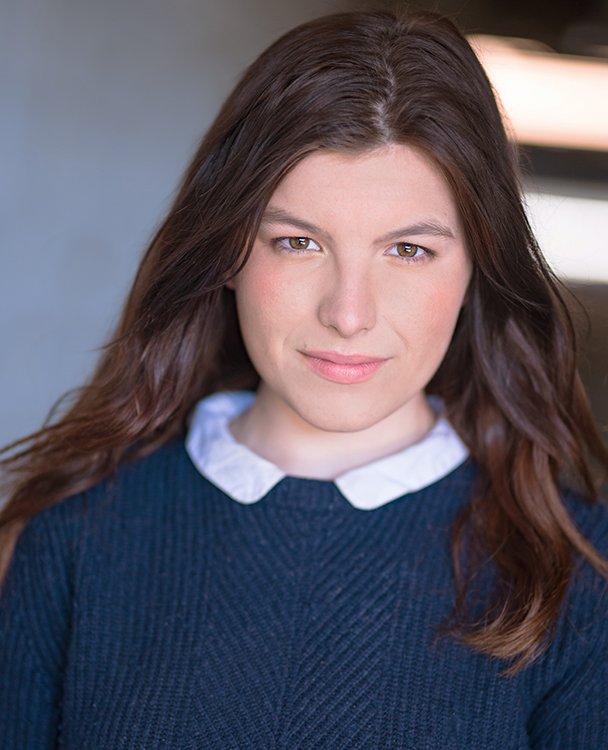 Cam Scurrah
Brisbane, Australia
Growing up with mild Aspergers, acting classes started as a lesson in how to talk, listen, and respond to people properly for this Brisbane native. It soon, however, became the only viable career option. At just 17, and three weeks after graduating high school, Cam packed up her life and moved across the globe alone to expand and nurture her craft in roles such as Anne Frank in The Diary of Anne Frank and Caroline 'Lee' Bouvier in the musical Grey Gardens. In her spare time, you can find Cam in the air on aerial silks or in the kitchen baking something delicious.

Thomas Marshall Puckett
Germantown, Ohio
Tommy is very excited and humbled to be a part of the Company representing The American Academy of Dramatic Arts. Tommy was always an imaginative boy, though the thought of pursuing acting wouldn't surface until his first year at college. At Sinclair Community College he performed in more than 13 different plays and musicals (from She Kills Monsters to One Flew Over the Cuckoo's Nest), and he would finally consider making acting his career. The Academy became the perfect opportunity for his growth and expansion into the arts. He'd like to thank you, the audience, for coming to support the arts, and the crew behind it all who work so hard every day!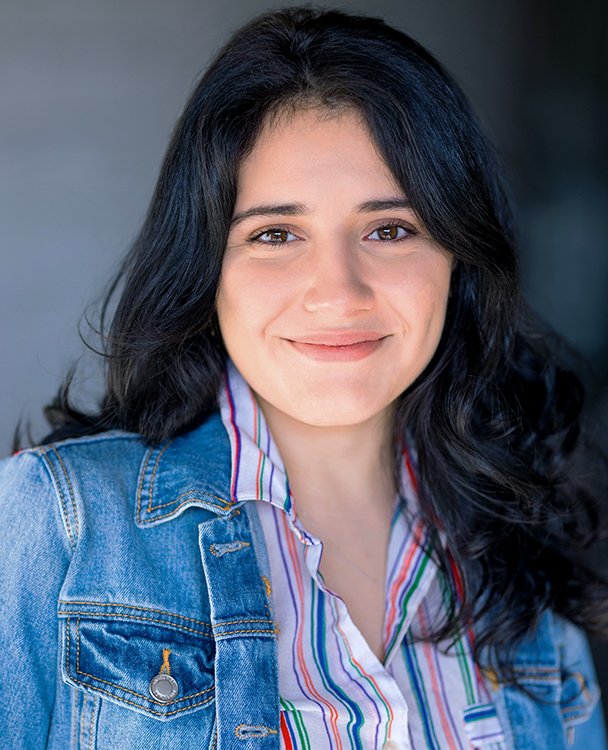 Rebekah Paugam
Davenport, Florida
Rebekah is an American actor who has been acting for the past eight years. However, she grew up around the entertainment industry as her uncle is a director who also works in production. As a child, she would do screen tests for her uncle and re-enactments of scenes from old movies for her family. Although she loves film, the theatre will always have her heart. Some of her favorite roles include Anne in The Diary of Anne Frank, Susy in Wait Until Dark, and Masha in Three Sisters.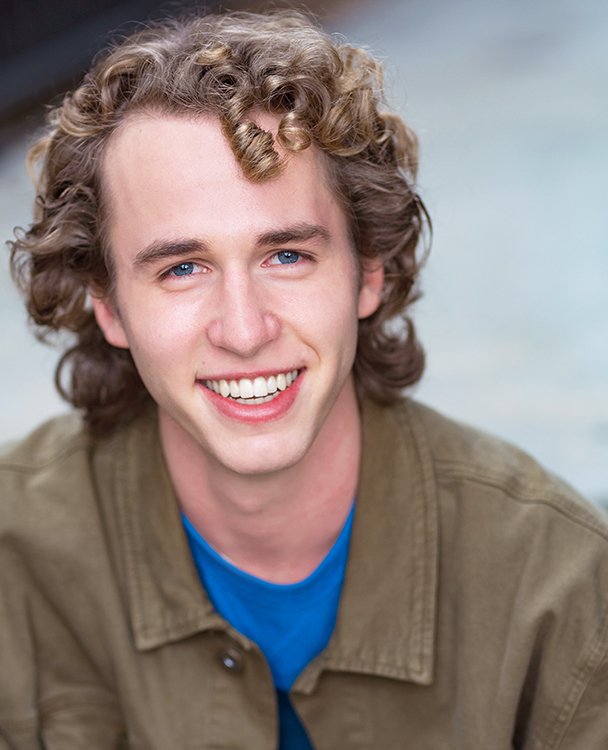 Roald Osborne
Essex, Connecticut
Roald has been excited about acting ever since playing the role of Lumière in Beauty and the Beast. He was able to really focus on acting once being accepted into Walnut Hill School for the Arts. It was there where Roald learned the basics of the craft and where he could begin to grow his wings. Roald was thrilled to continue his studies at The Academy, and he is hopeful that his wings are now fully grown and he is able to soar on his own. In his mind, there is nothing comparable to the joy of acting, allowing oneself to dive into the lives of other people, and being able to create a world for other people to enjoy.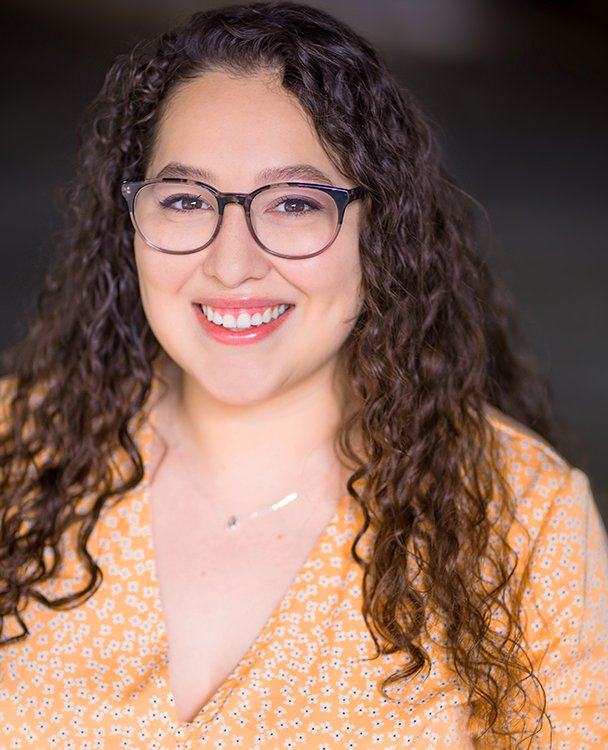 Samantha Mendoza
Reno, Nevada
Sammy knew that acting was for her when she successfully cried her way out of a chancla when she was six years old and then made up a story detailing how a raccoon had done it all. Some might say that's not right, but she saw it as her obstacle and her objective at that moment. From then on Sammy knew that this was for her. Acting, not telling stories about raccoons. Some of her recent roles include Chief Bromden in One Flew Over the Cuckoo's Nest and Ethel in Moon Over Buffalo. Sammy is extremely grateful and excited to be a part of the 2019-2020 Academy Company. Who knows, maybe one day she'll be able to use her raccoon story once again.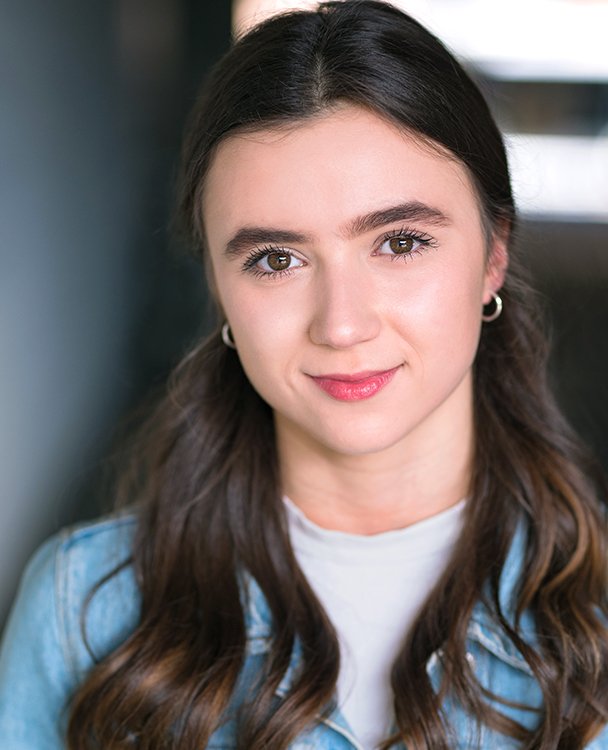 Božana Markovic
Vancouver, Canada
Božana is a passionate and curious artist. Her family originates from Serbia, making her a second-generation Canadian. At a young age, she became infatuated by the theatre, starting with dance and singing and eventually making her way into acting. Growing up in a family of dancers and musicians, she quickly took inspiration from those around her. "Art isn't simply about the visionaries, it's about society and barriers we must break in order to affect change in the world." Božana is so grateful for the years of wisdom that her teachers have instilled in her. These lessons have not only shaped her as an actor, but have changed her life. Some of her favorite roles include Babe in Crimes of the Heart, Rosalind in Moon over Buffalo, and Myst in Out of Gas on Lovers Leap. Moving forward, she hopes to explore new mediums, branching out into directing and writing.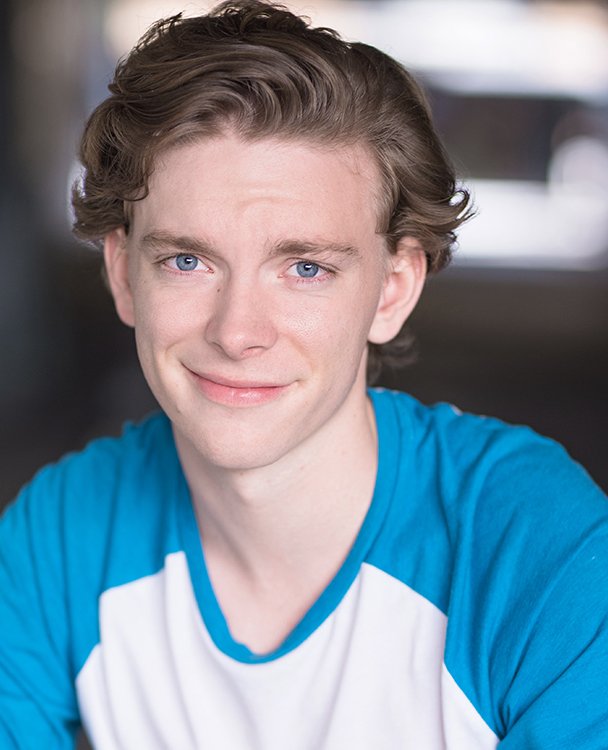 Joey Major
Golden, Colorado
Joey was born in Colorado and raised on hiking, adventuring, and other outdoor activities. However, he was also raised on movies, always watching them with his family and friends. As a result, Joey learned to appreciate film and theatre from a very young age. He was born a storyteller, spinning elaborate tales as soon as he could talk. So, naturally, acting was the next big step on his journey to bring those stories to life. Thanks to his training at The Academy, Joey has learned, and is continually learning, to better his craft and bring audiences into the life he and his fellow castmates create on stage.

Jenna Madden
Clovis, California
Jenna disappointed her parents after moving to Hollywood and not pursuing a career in nursing, physics, or marrying rich. She decided this after working in a kids program one summer and loved the idea of helping others through her creative ideas. Since then, Jenna has found her calling and gained the support of most of her family members. Some of her favorite roles include Norma Henshaw in The Diviners and Gay Wellington in You Can't Take It with You. She would like to thank the teachers and peers that she has been lucky enough to work with so far. She is excited to continue her education in acting through the Company and hopes you enjoy the show!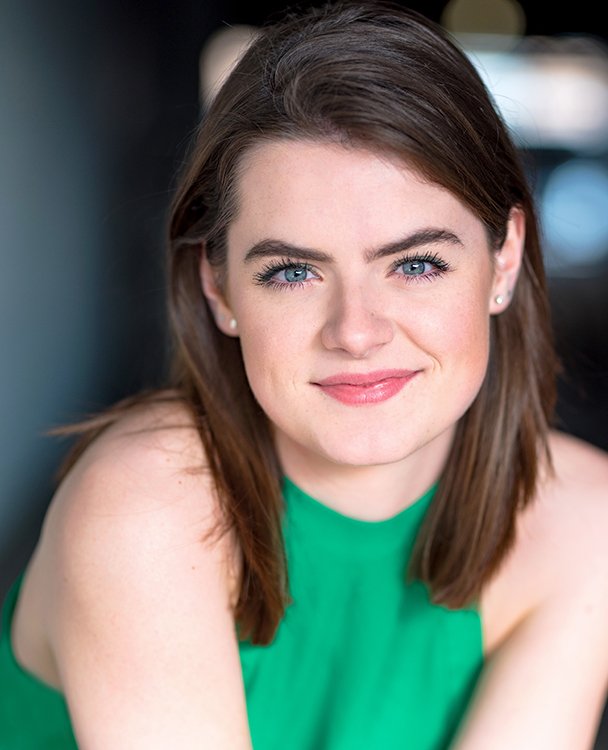 Yasmin Le Comte
Amsterdam, Netherlands
At only four years old Yasmin told her parents that she wanted to become an actress and live in Hollywood. From that moment on she was always busy going to acting class, starring in local theatre productions and graduation films, and producing her own plays with friends. At the age of 17 she decided it was finally time to audition for The American Academy of Dramatic Arts. Three years later she is a proud member of the Company. Some of her favorite roles at The Academy include Katherine in The Taming of the Shrew, Carnelle in The Miss Firecracker Contest and Harper in Angels in America.

Petteri Lassila
Helsinki, Finland
Petteri's most notable roles include being a part of the award- winning Hollywood Fringe Festival play, Unreal City, as well as the world premiere of Kirka - The Musical at the Helsinki City Theatre. Some of his other favorite roles include, O Li Roon in In the Red and Brown Water, where he also co-wrote the score; and his critically acclaimed role of Teen Angel in Grease. After serving in the Finnish Defense Forces, Petteri completed The Finnish Musical Theatre Program "Skene," and studied acting with his teacher and mentor, Diane Venora. His other passions include writing, reading Henri Nouwen and Brené Brown, relaxing in the sauna and rolling in the snow. Petteri would like to thank his family and Ms. Venora for their endless support.

Zenarra James
Madison Heights, Michigan
Zenarra wanted to be an actor since she was a child, and during undergrad she decided to take the leap. It was the best decision of her life and she has truly found her purpose and passion. Zenarra is so thrilled to have found The Academy, where she has been able to explore different types of characters. Her favorite roles include Queen Cleopatra VII in Shakespeare's Antony and Cleopatra, Cheswick in One Flew Over the Cuckoo's Nest and the ever eccentric Auntie Elegua in In the Red and Brown Water. Zenarra's goal as an actor is to show the world all the possibilities of humanity. Oscar Wilde said it best, "Life imitates art far more than art imitates life."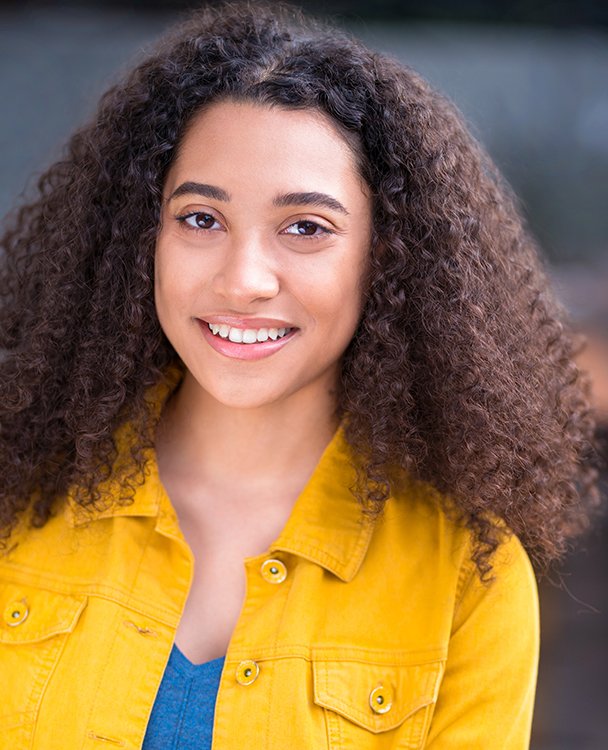 Crescent Hurley
Chattanooga, Tennessee
Crescent has loved the arts for as long as she can remember. Growing up, she was shy with no clue how to express herself, but she found solace in sketching the world around her. She began her journey studying visual arts at an arts-based high school. However, after hearing her first acting teacher shouting, "If you think you're speaking too loud, it's probably perfect," Crescent found her voice and her passion. She changed her focus and made sure the world would hear her from then on. Some of her favorite work includes playing Mrs. Arbuthnot in A Woman of No Importance and her one-person show, Moon Child.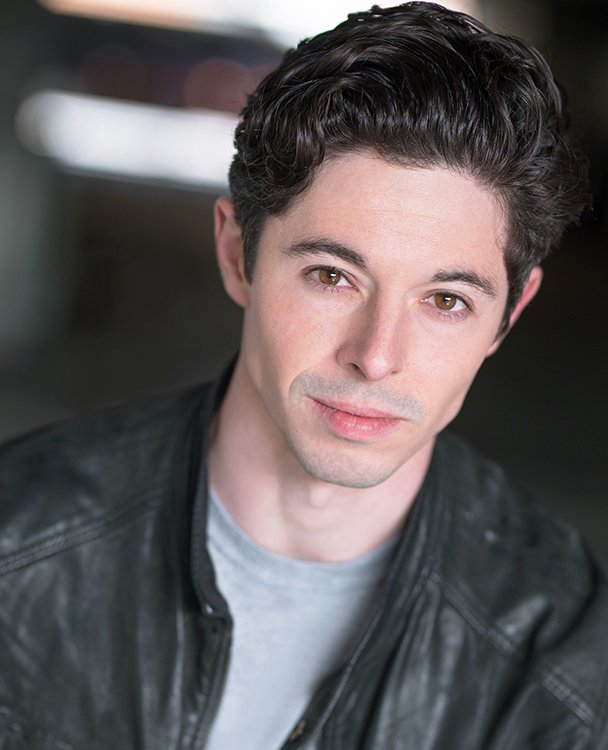 Jason Gratias
Denver, Colorado
Jason was born in Nebraska and grew up in Colorado. A midwestern boy at heart, Jason had always felt a connection to acting and to the theatre. He grew up playing sports and only got into theatre after his high school drama director encouraged him to do so. He attended the University of Colorado to study film and by his final year, he had joined the improv comedy troupe and picked up a minor in Theatre. This unstoppable pull to the stage led him to The Academy to hone his craft as an actor. With the love and support of his family he was able to make it this far, and now, he's ready to go even farther.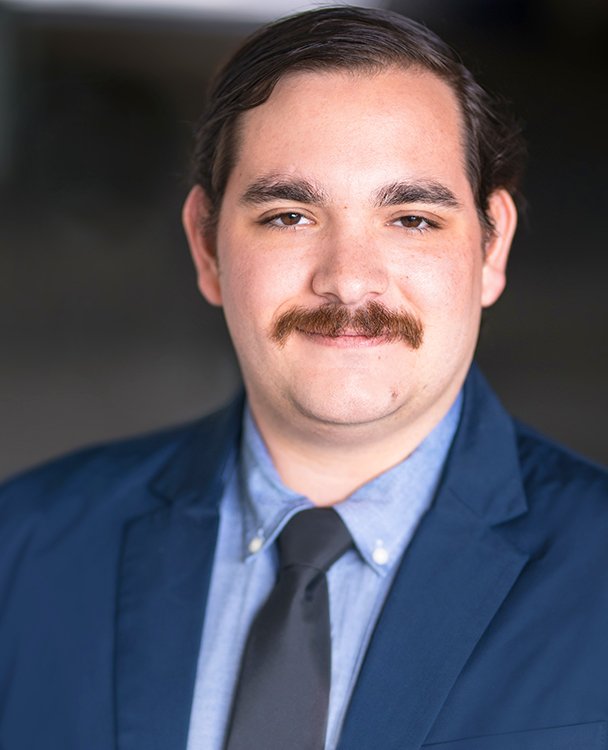 Javier Flores
Saltillo, Coahuila, Mexico
Javier grew up loving to perform; whether it was through theatre, poetry readings, or even the spelling bee, he loved to be on stage. Javier spent his childhood drawn to films like The Lion King and Lady and the Tramp. He would love to play Gaston from Beauty and the Beast someday. Some of Javier's favorite roles include Dr. Zubritsky in Neil Simon's Fools, Max Prince in Neil Simon's Laughter on the 23rd Floor and Bob in Christopher Durang's Beyond Therapy.

Fabrizio Daniele
Domat/Ems, Switzerland
Fabrizio is the characters you love to hate, and hate to love. With recent appearances as George in Moon Over Buffalo, Otto Frank in The Diary of Anne Frank, and Jean in Miss Julie. Fabrizio is an artist who wants to bring roaring comedy and heart-wrenching drama to life. Whether it's on a stage or in front of the camera, his dedication to telling inspiring stories fuels his determination and devotion to the art of acting. Growing up in Switzerland as the eldest son of Italian immigrants, Fabrizio uses his knowledge of diverse languages and European cultures to bring authenticity to his roles. His work ethic is an unparalleled mix of Swiss precision and organization, along with Italian passion and commitment.

Jason Clark
Tulsa, Oklahoma
Jason came to The Academy after graduating with a BBA in Music Business from Belmont University. His passion for acting came while studying abroad in London. It was there that he was inspired by the brilliant performance of Denise Gough in Duncan Macmillan's People, Places and Things, and he has been pursuing acting ever since. A few of Jason's favorite roles at The Academy include Jamie in The Great God Pan, Chris Keller in All My Sons, and Robert Mayo in Beyond the Horizon. As well as graduating in May, Jason was also this year's recipient of the Charles Jehlinger Award. He is wildly grateful to have trained under a phenomenal faculty and is thrilled to be joining the 2019 Los Angeles Company!

Harriet Cadell
Sydney, Australia
Harriet has always been a performer, whether it be drama, ballet, gymnastics, or playing the violin in the school orchestra. At age 5, she embarked on her acting career by staging shows in the backyard with her sister. This enthusiasm continued through school as she participated in numerous shows. In her final year of high school, she played the role of Mary Warren in her own adaption of The Crucible. After graduating with a Bachelor's degree in Theatre and Performance from The University of New England, Harriet decided to further develop and hone her skills at The Academy. The move to Los Angeles allowed her to develop both as an artist and a person. She would like to thank her family and friends for their unwavering support, and she looks forward to an amazing year.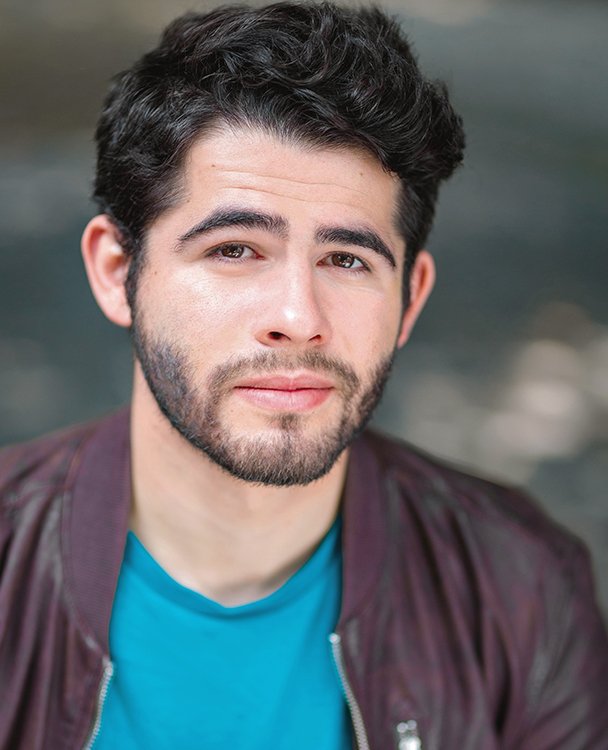 Oliver Boon
Buckinghamshire, United Kingdom
Born to British and Iranian parents, Oliver moved to the Netherlands when he was 11 and found his affinity for acting through his school's drama class. He then moved back to the UK to study acting at the Royal Birmingham Conservatoire. Oliver's recent credits include Harold Pinter's A Night Out (Complex Theatre) and Word: A Puppet Musical (Davidson/ Valentini Theatre). Oliver has started his own production company (Boon Box Productions) in the hopes of creating opportunities for himself and his friends. He also writes a theatre blog (Theatre meets Critic) and is currently taking classes at Upright Citizens Brigade. @oeboon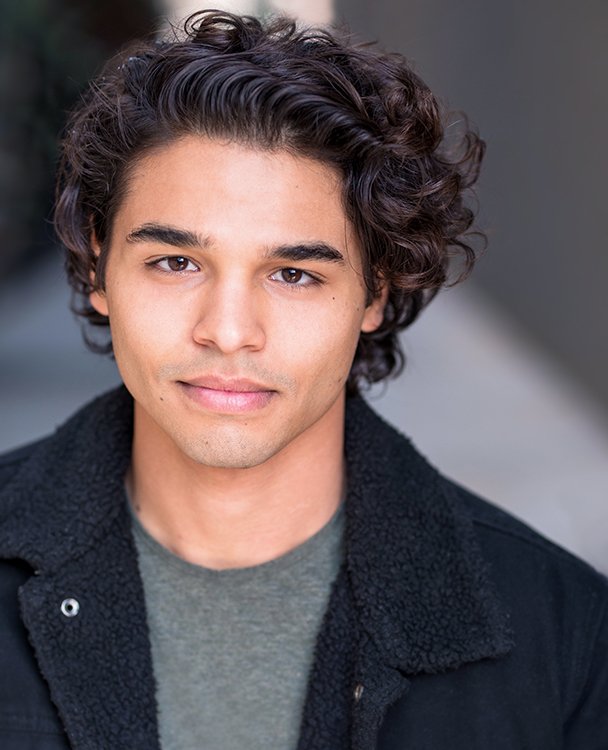 Momo Bedier
San Francisco, California
Momo was born in La Jolla, but grew up in the San Francisco Bay Area. Thanks to an accelerated program offered by the State of California, he graduated high school at the age of 14 and found a creative outlet in the classes he was able to take in college. It was there that he was able to put into action the desire he had always had to act. The countless films he had grown up watching had instilled in him a longing to take people on these types of journeys, and he studied the art of storytelling for two and a half years before beginning his journey at The Academy. Constantly yearning to focus his efforts, he strives every day to bring the stories he loves into the real world.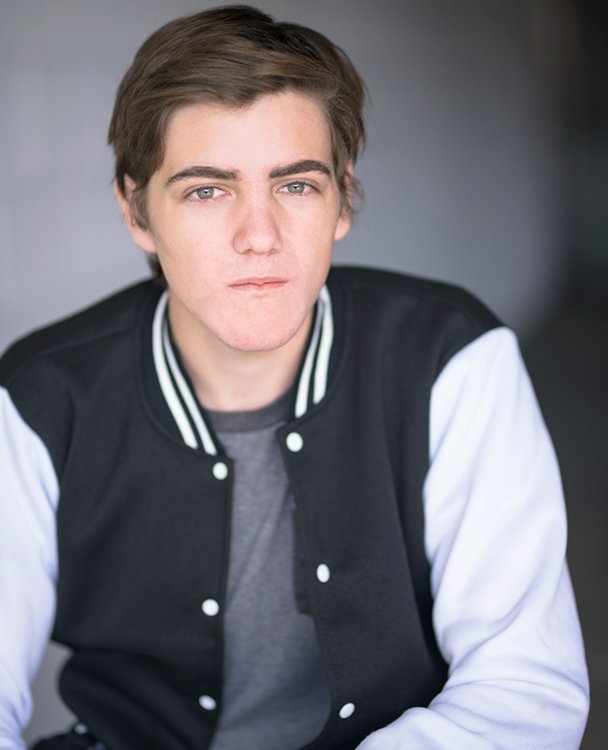 Anthony Balsano
San Diego, California
Anthony is a fresh new face in the entertainment industry. He knew from a young age that he wanted to be an actor. From making videos with childhood friends to doing plays in the backyard, he truly is a natural-born performer. Although he did some minor acting jobs as a child, Anthony only started acting in the 11th grade after moving to a performing arts high school. There, he would star in various plays and short films. Some of Anthony's previous theater credits include Arty in Lost in Yonkers, Chuck in She Kills Monsters, and Demetrius in A Midsummer Night's Dream. His biggest inspirations include his dad and his brother-in-law. Anthony is currently repped by Eris Talent for commercial bookings.

Anne Allison
Chicago, Illinois
Anne is thrilled to be a member of the 2019 American Academy of Dramatic Arts Company. Originally hailing from the North Shore of Chicago, Anne has lived in Los Angeles for the last ten years and has had the privilege of training in several local acting studios. However, her Academy experience has been invaluable, and she is so happy to continue her training on the main stage at her alma mater.
Academy 2020-2021 Company Shows Coming Soon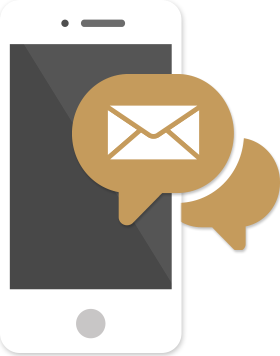 Until then, sign up for exciting news on upcoming company performances and other Academy events
Sign Up to Get Notified
Get Notified of Upcoming Academy Events
The Academy offers a wide variety of event opportunities. Please select the event(s) for which you would like to receive email notifications.


Thank You for Signing Up
You will be notified via email when your selected events become available.