The Academy's Training Philosophy
---
Acting is a Calling
to Greatness
The Academy believes that acting
is more than a hobby or even a professional pursuit; it's a calling to greatness.
For over 130 years, The Academy has taught that the process and preparation of acting deserves greater depth in order to connect to the heart of a story and to the character's emotion. When acting is taught as a craft, it has the power to impact audiences and inspire culture for generations.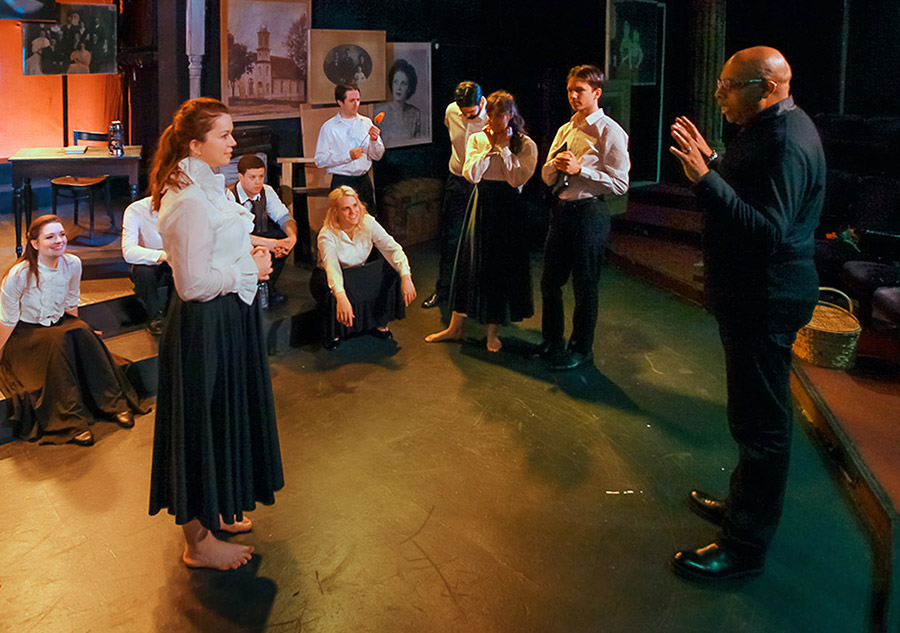 An Immersive
Educational Experience
The Academy's master instructors are invaluable mentors as actors, singers, writers and directors with a wealth of both professional and educational knowledge. Along with their first-hand insight, they provide a genuine dedication to supporting individual progress throughout the actor's educational experience.
To gain understanding of acting's many dynamics, students are expertly led through academic, physical and psychological explorations. Training begins with acting history, text analysis, and renowned techniques including Strasberg, Meisner, and Hagen. The academic side is then married with the precise study of movement, speech, voice and sensory work.
The Academy's unique and intensive education involves the actor's whole being. An important part of this process includes a highly personal inward journey to better understand one's emotional reach by breaking down internal barriers. When this is combined with a diversity of acting methods and physical awareness, it develops an instrument unique to the individual. Our programs allow students to unearth their deepest potential and harness an inspiring connection to their audience.
Professional Excellence
Through Preparation
Remarkable achievement in acting for our past students has not been happenstance, but is rooted in a genuine foundation built upon experience and preparedness. Each of our specialized programs creates an environment for profound discovery and growth in all disciplines of the craft in order to best equip our students for a lifelong career in the entertainment industry.