Introducing the 2019-2020 New York Academy Company
It is with much honor that we introduce this year's New York Academy Company and anticipate this full season of moving performances from the newest generation of dedicated and powerful actors.
Barbara Rubin
Company Director
Led by Barbara Rubin, director, acting and dialect coach, The Academy Company performs a wide range of plays from classical to contemporary, which are performed before an invited audience of Academy guests, agents, casting directors and other industry professionals.
2019-2020 New York Company Members

Mona Zink
Schwäbisch Gmünd, Germany
Mona is originally from Germany. Before joining The Academy in Los Angeles, Mona received a bachelor's degree in Chinese Studies and International Management. At university, she was involved in the student theatre program, which opened her world to acting. Her credits at The Academy include Catherine Sloper in The Heiress, Violet Weston in August: Osage County, and Florence Unger in The Odd Couple. At graduation, she received the Charles Jehlinger Award for acting. Because of her love for the stage, she is excited to be joining this year's Company in New York.
Mona is especially grateful to her parents, brother, and her teachers for their incredible support on her journey. monazink.com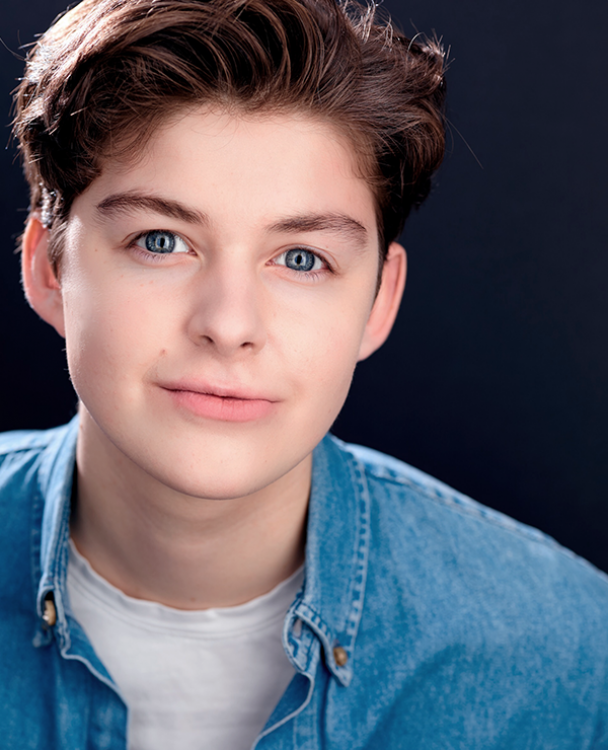 William A. Wheaton
Portland, Maine
Growing up in Maine, William was surrounded by nature, fresh air, and wildlife. For three years he toured with a chamber choir, and it was not until he had the opportunity to perform at Carnegie Hall that he fell completely in love with New York City. Knowing that he couldn't imagine pursuing a career in acting anywhere else, he enrolled at The Academy where he truly found his second home. William's Academy credits include Osric in Hamlet and Posner in Alan Bennett's The History Boys. William is beyond thrilled and humbled to be a part of this year's Company, and would like to thank his amazing support system both at home and in New York for being there every step of the way. williamawheaton.com

Louis Walwyn
London, England
Born and raised in West London, Louis started acting at a very young age. He has appeared in a number of stage productions in the UK, notably in Herons by Simon Stephens at the Lyric Hammersmith, and as Edmund in King Lear through Shakespeare's Globe Youth Program. His Academy credits include the titular role in Macbeth and Ralph Clark in Our Country's Good. Upon graduating from The Academy, Louis received the Charles Jehlinger Award for acting. He is ecstatic to be a part of such a talented and diverse company, and owes his place to his friends and family relentlessly supporting him on this journey. Louis is represented in the UK by Andrew Braidford of The BWH Agency.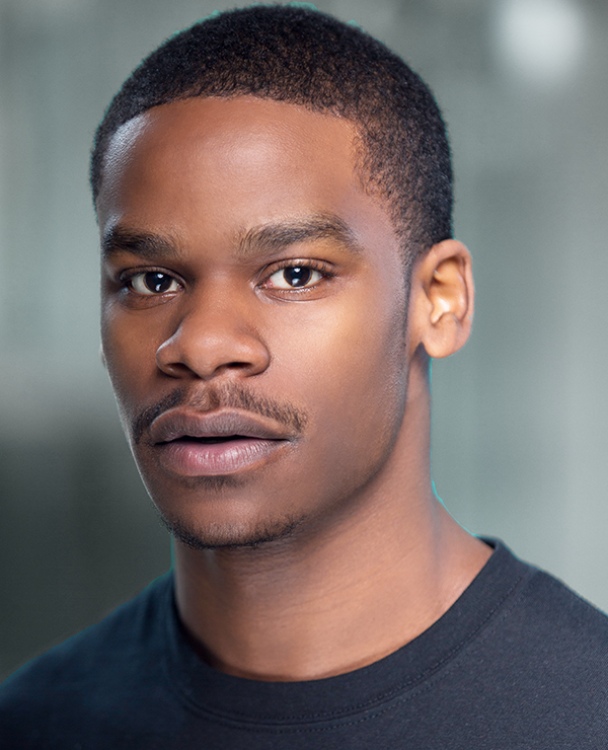 Justin Walker
Atlanta, Georgia
From a very young age, Justin discovered performance through singing and was a member of the Atlanta Boy Choir by the age of 10. Middle school was where he found his love for acting when he joined the school's theatre program. After high school, Justin moved to New York to attend The Academy. His credits include The Ghost in Hamlet and Arthur Phillip and John Wisehammer in Timberlake Wertenbaker's Our Country's Good. Justin is extremely humbled and grateful for the opportunity to be a part of the Company and is thankful for the endless support from his family.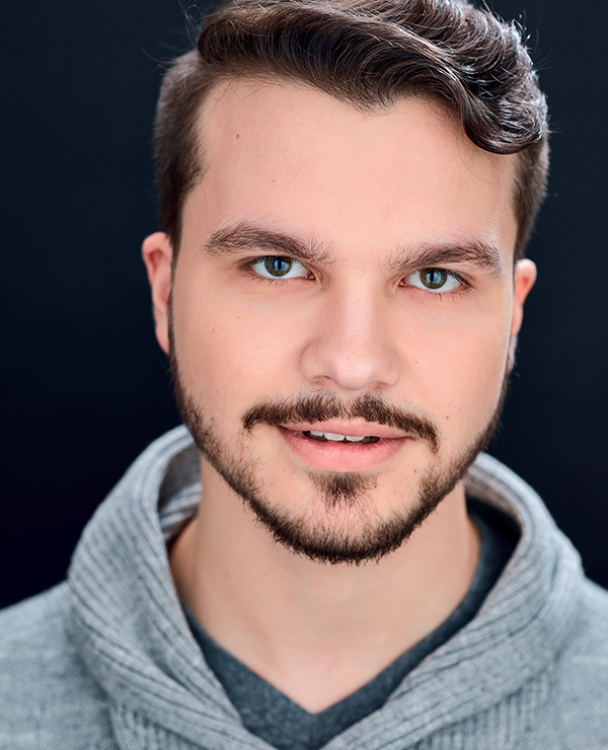 Noah van Vliet
North Brunswick, New Jersey
Starting with school musicals at age 10, Noah eventually came to find that his passion for theatre greatly outweighed everything else. After taking courses at multiple institutions, including Rider University, he knew he had to take his training to New York. At The Academy, he played Alan in J.B. Priestley's Time and the Conways and Harry Haubenstock in Arlene Hutton's Letters to Sala. Noah is very grateful to his parents and his Academy family for supporting him in all his creative endeavors.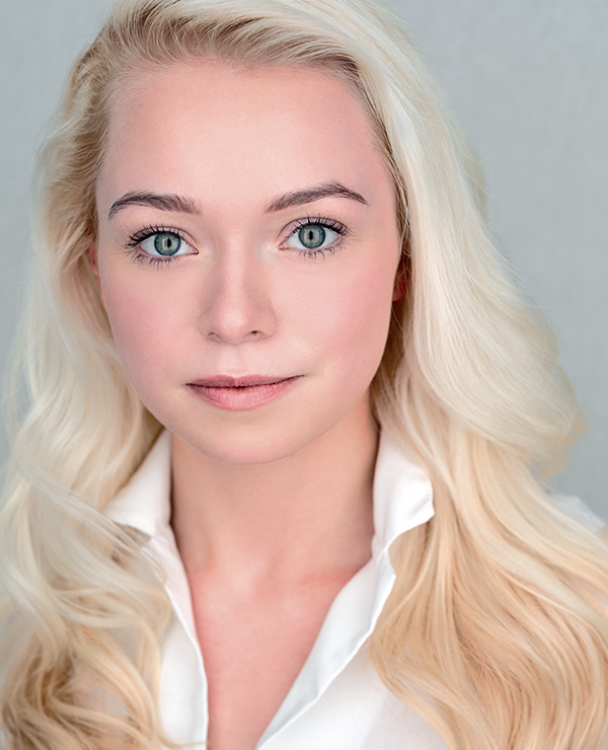 Alison Teahan
Cork, Ireland
Having read and admired the work of a multitude of Irish playwrights in her bedroom growing up, Alison found an undeniable instinct to give life to those words. So, she made the move to New York and took her first acting class at The Academy. Her Academy credits include the titular role in Hamlet and Kate Mundy in Brian Friel's Dancing at Lughnasa. Alison is extremely grateful to be able to follow her dreams thanks to the support of her family. She is ecstatic to be working with such an inspiring company. An rud is annamh is iontach. alisonteahan.com

Mac Stevenson
Vero Beach, Florida
Mac's admiration for acting began in high school when she was involuntarily placed in an acting class. Since then, she's participated in the Florida State Thespian Festival every year. While she initially wasn't planning to attend college, her discovery of The Academy immediately changed that. Mac's Academy credits include Madge in Time and the Conways and Agnes in Dancing at Lughnasa. Gratitude is due to Michael Naffziger for his guidance through theatre, Melinda Young for birthing and supporting her, and Michael Stevenson for all of his fatherly love. themacstevenson.com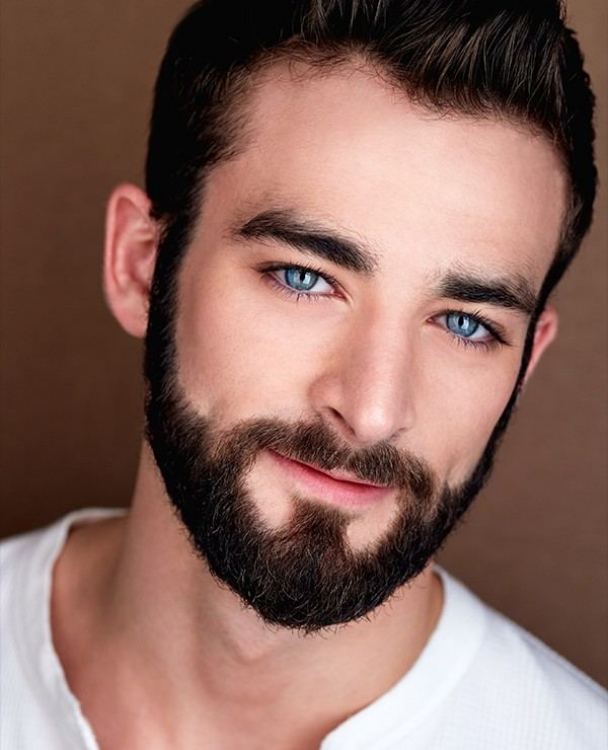 Logan Schmucker
Kent, Ohio
Logan grew up in Kent, Ohio, where his mom planted the seed and nurtured his passion for the arts. He began pursuing a career as a classical violinist while attending the music conservatory at Duquesne University. He rediscovered his love of theatre when he played Austin in a production of True West. Shortly thereafter, Logan moved to New York to attend The Academy, where his credits include Laertes in Hamlet and John Proctor in The Crucible. He is humbled and inspired to be continuously surrounded by passionate, curious and generous people from all walks of life. He is especially grateful for his endlessly supportive friends and family.

Echo Patriquin
Shreveport, Louisiana
Echo was "bit by the bug" at age eight and has been performing ever since. After her first trip to New York,
she decided that the city was where she belonged, and applied to The Academy to study what she loved. Academy credits include Petruchio in The Taming of the Shrew and Christina Mundy in Brian Friel's Dancing at Lughnasa. Echo is thrilled and humbled to be living out her dream of working alongside such professional and hard-working friends in this year's Company. She'd like to thank her family and the incredible Academy faculty and staff for their support and guidance throughout her journey. echopatriquin.com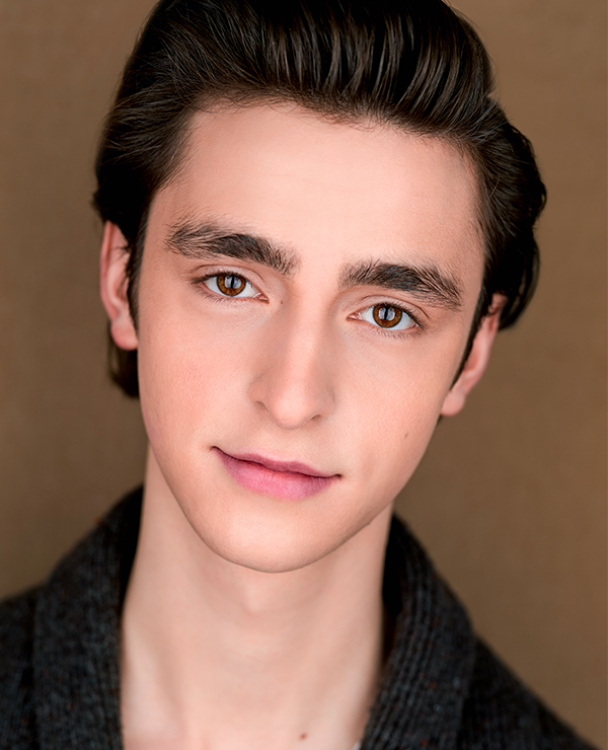 Joseph Monseur
Ashby, Massachusetts
Joseph found a strong passion for acting at a very early age. This passion drew him to study in New York City
and London during his high school career, which further deepened his desire to pursue the craft. He moved to New York to study at The Academy, where his credits include Mercutio in Romeo and Juliet and Gerry Evans in Brian Friel's Dancing at Lughnasa. He's honored to have been given the opportunity to be a member of the Company and is extremely thankful to all of his teachers as well as his family for their love and support. josephmonseur.com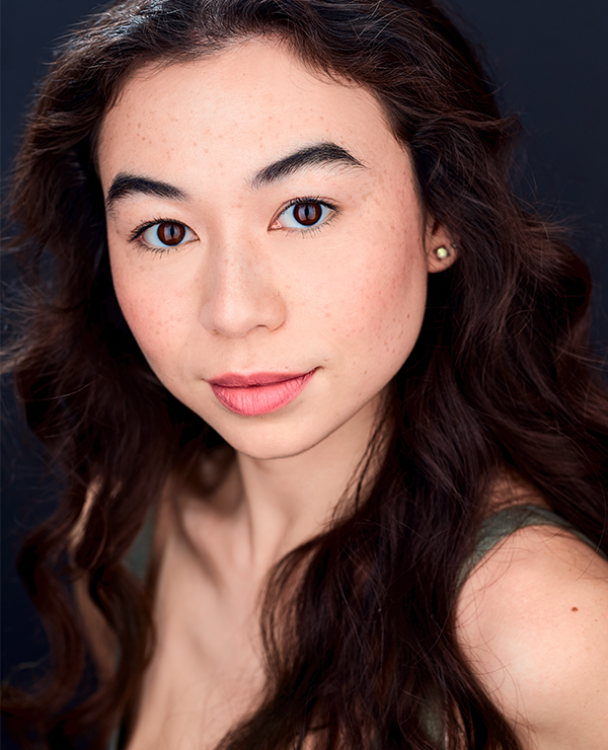 Michelle Miners
Hong Kong
Michelle is a Eurasian actor, British-Chinese, who grew up in Hong Kong. She discovered her love for acting at a young age through dance, always being drawn to the storytelling aspect of it. Michelle trained in musical theatre at HK3AMI and took part in musical productions and showcases for years. Her insatiable desire to further her craft as an actor brought her to study at Tring Park School for the Performing Arts in the UK and finally, halfway across the world, to
The Academy. Her Academy credits include Juliet in Romeo and Juliet and Lady Nijo and Win in Caryl Churchill's
Top Girls. Michelle is extremely grateful for her family's support and is excited to be a part of this year's Company. michelleminers.com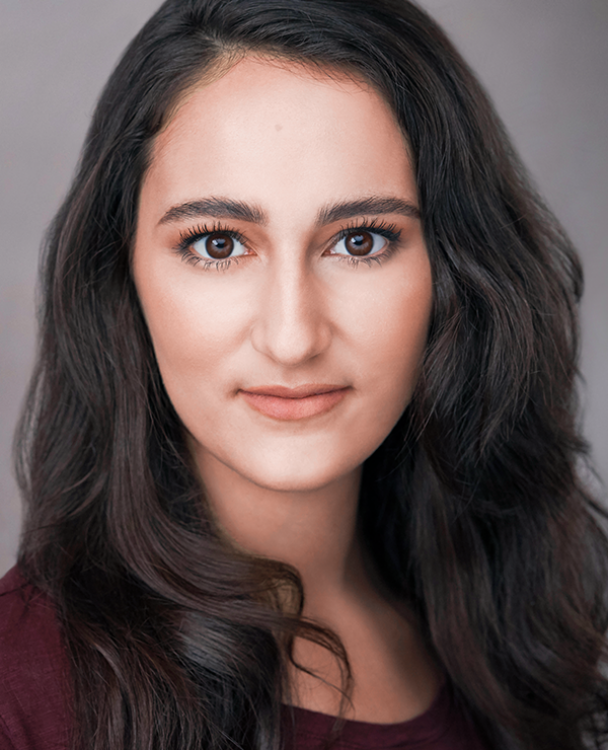 Beatrice Manfredi
Rome, Italy
Beatrice was born into a family of artists. She was always encouraged to be in the arts, and she started ballet and voice acting at a very young age. When she was 12, she came to New York City with her family and saw her first Broadway show. After this trip, she knew she had found her calling. She decided that she was going to study the craft to become as captivating as the actors she saw on that stage. With great sacrifices from her whole family, Beatrice was able to attend The Academy and is now living her dream. Her Academy credits include Marcus in Titus Andronicus and Harriet in Max Posner's Sisters on the Ground. She is incredibly grateful and excited for the opportunity to work with new teachers, directors and writers in her Company year. beatricemanfredi.com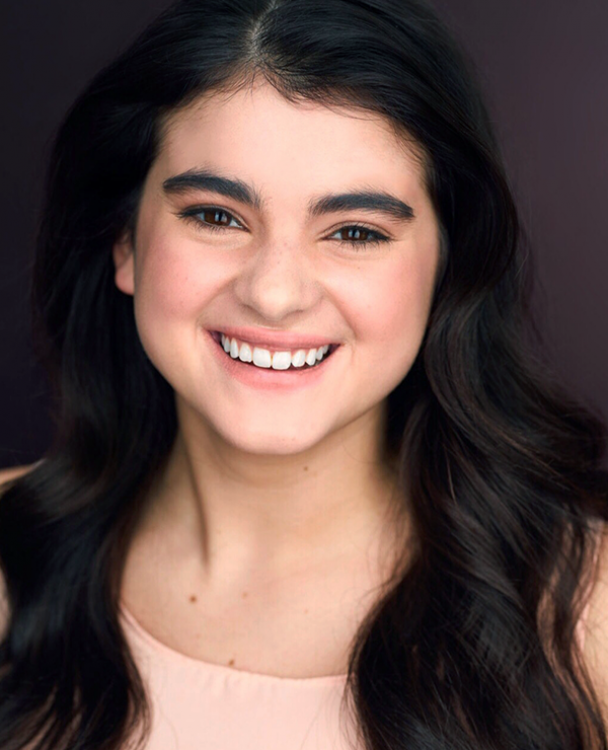 Gabrielle Lovero
Berwyn, Illinois
Gabrielle wasn't always an actor. In fact, she spent most of her childhood doing gymnastics, dancing and playing musical instruments. Once she realized that everything she did required a sense of performance, focus, and art, she was drawn to the actor's path. Guided to study at The Academy, Gabrielle found the purest form of presence, passion, and beauty within powerful stories. She was able to explore this in roles such as Masha in Chekhov's Three Sisters and #13 in Sarah DeLappe's The Wolves. Gabrielle is beyond grateful to continue her journey as a member of The Academy Company. gabriellelovero.com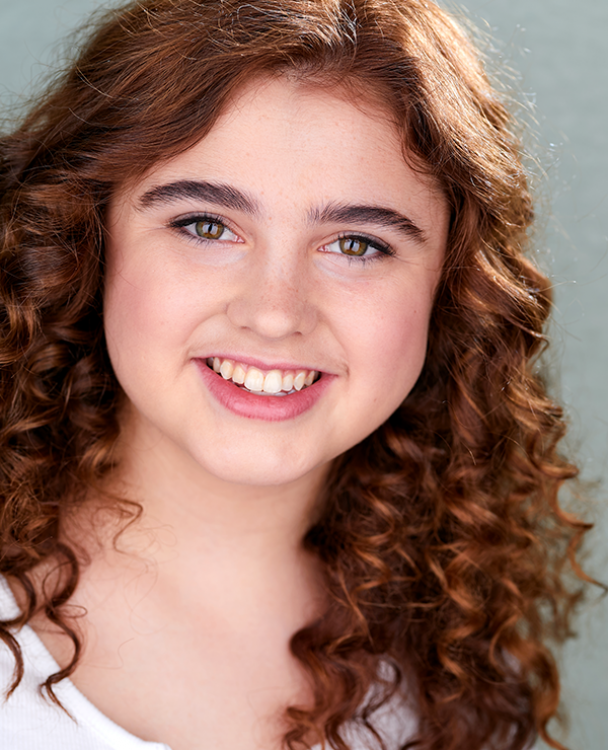 Tori Lemelin
West Chester, Pennsylvania
Tori's excitement and desire to act began after watching How the Grinch Stole Christmas and performing the entire musical with her cousins in their basement. Desire bloomed into her life's dream after her groundbreaking, seventh-grade performance as Nick Jonas in Camp Rock: The Musical. She continued to develop and perform as an actor in the Philadelphia acting scene. Tori's decision to make a move to New York and join The Academy family enabled tremendous personal and artistic growth. Her Academy credits include Kay in J.B. Priestley's Time and the
Conways and Angie in Caryl Churchill's Top Girls. She thanks her family, friends, and teachers for their endless
support and belief in her.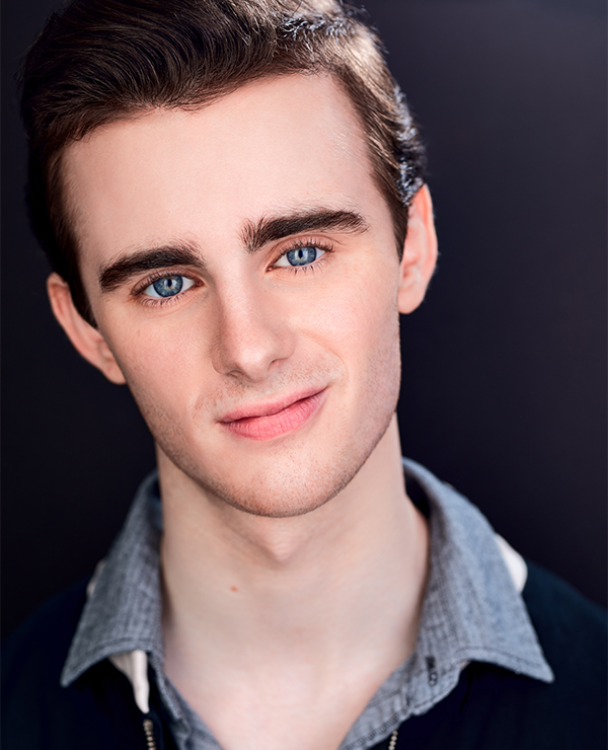 Dan Kelly
Springfield, Massachusetts
Ever since Dan's theatrical debut as Chair in his middle school's production of Beauty and the Beast, he's
loved performing. Since then, he's appeared in over 30 regional and conservatory productions around western Massachusetts. In 2015, Dan co-founded Wet Paint Theatre, a student-run theatre company that helped fledgling artists produce their work. With Wet Paint, Dan wrote, produced, and starred in two original musicals. At The Academy, Dan appeared in the musical The World Goes 'Round, and as Mr. Bingley in Pride and Prejudice. Dan is grateful and honored to be a part of The Academy family and the New York Company. itsdankelly.com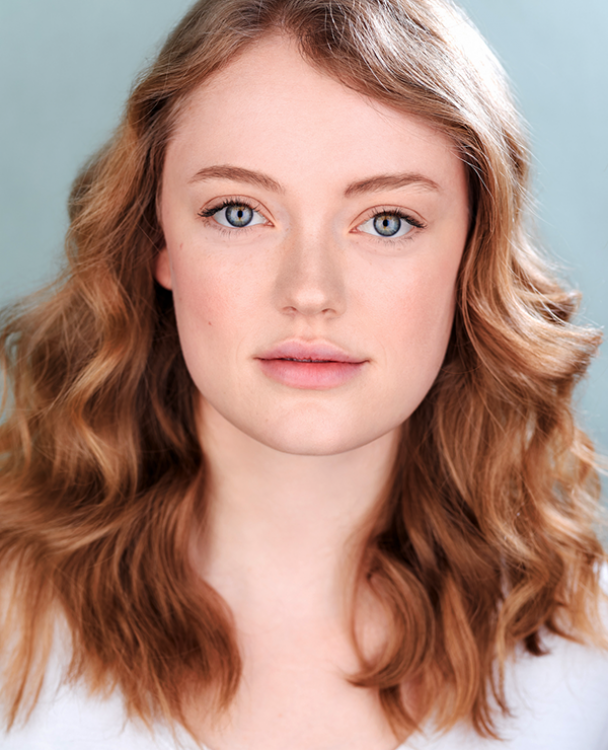 Kinley Jones
Fritch, Texas
Kinley was born and raised in the middle of the Texas panhandle with nothing to do but use her imagination for entertainment. She joined the theatre program when it was reintroduced at her high school. In her freshman year, Kinley began competing in Texas UIL One-Act competitions where she discovered her love for storytelling. At 18, she moved to New York to join The Academy, where her credits include Carol in Time and the Conways by J.B. Priestley and Mary Warren in Arthur Miller's The Crucible. Kinley would like to dedicate her time in Company to her family, friends, and teachers, as a way of thanking them for their love and support. She'd especially like to thank her mother for being there every step of the way on her journey. kinley-jones.com

MoaLee Hassle
Katrineholm, Sweden
Growing up, MoaLee played elite international handball and performed on stage singing her own original songs.
At the age of 21, she decided to travel the world alone. After living with Buddhist monks in the war zone of Myanmar, she completed her voyage by crossing the United States by train from Los Angeles to New York. These transformative cultural experiences led to profound self- discovery, sparking one of the most fundamental decisions of her life: finally pursuing acting at The Academy in New York. MoaLee's Academy credits include Mrs. Conway in J.B. Priestley's Time and the Conways and Pope Joan in Top Girls by Caryl Churchill. moaleehassle.com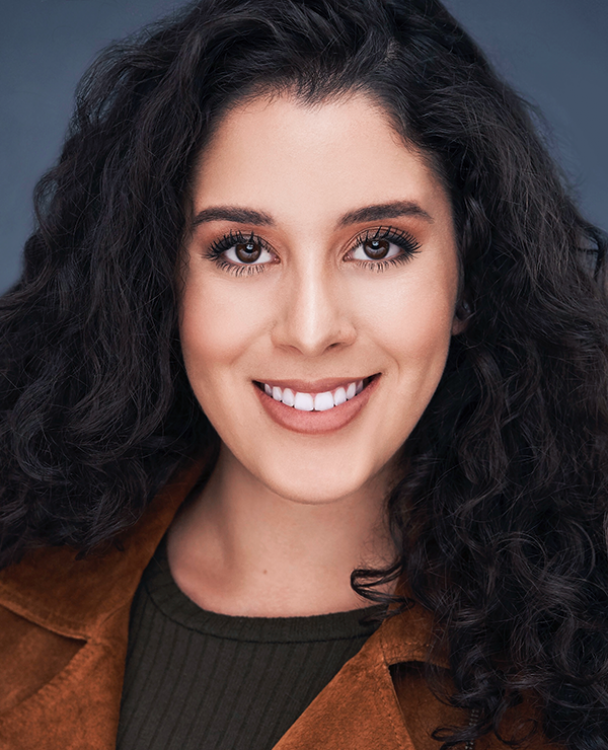 Jacqueline Guzman
Hialeah, Florida
Jacqueline is a Cuban-American actress who has always had big aspirations to change the world with her voice. Once, appearing in a production of Footloose, she broke into tears because she knew there was nothing else worth living for than the feeling of sharing humanity through art. She left Florida and a promising career in psychology to move to New York City, and hasn't looked back since. Jacqueline's Academy credits include the Friar in Romeo and Juliet and Ofelia Alcalar in Nilo Cruz's Anna in the Tropics. She would like to thank her beautiful family for supporting everything she does even though it's in English! Los quiero con todo mi corazon. jacquelineguzman.com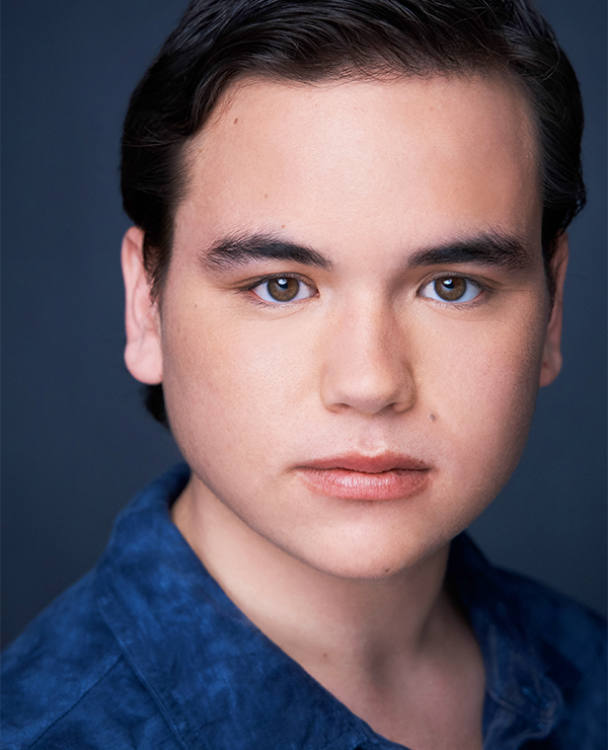 Samuel Cruz
Costa Mesa, California
Samuel discovered his fascination for acting when he saw a production of Harvey. Watching his older sister in her high school drama program motivated him to join the program himself. His Academy credits include Bottom in A Midsummer Night's Dream and Palomo in Nilo Cruz's Anna in the Tropics. He'd like to give a huge thanks to his mom and sisters for always encouraging him.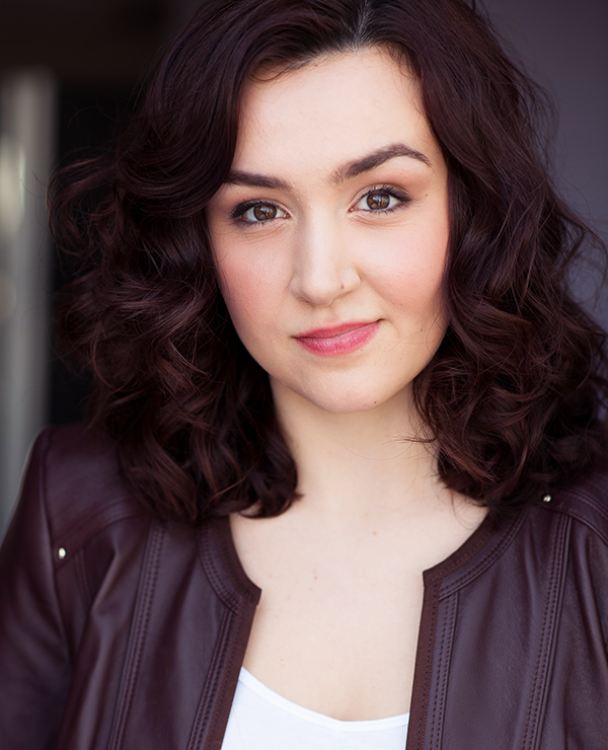 Tori Ciccone
Huntington, New York
Tori started her training as a singer and is versed in classical, pop, and musical theatre. She studied at Long Island High School for the Arts and From Stage to Screen Performing Arts Academy, where she performed in a variety of productions. Tori was cast as Veronica Sawyer in Heathers, where she had the pleasure of being directed by Dan Domenech, an original cast member of the Off-Broadway production. She attended Muhlenberg College as a theatre/dance major and was in an R&B/Soul a cappella group. She continued her studies at The Academy and concluded her second year as Marlene in Top Girls. Upon graduation, she received the Max Fischer Award for achieving the most growth. toriciccone.com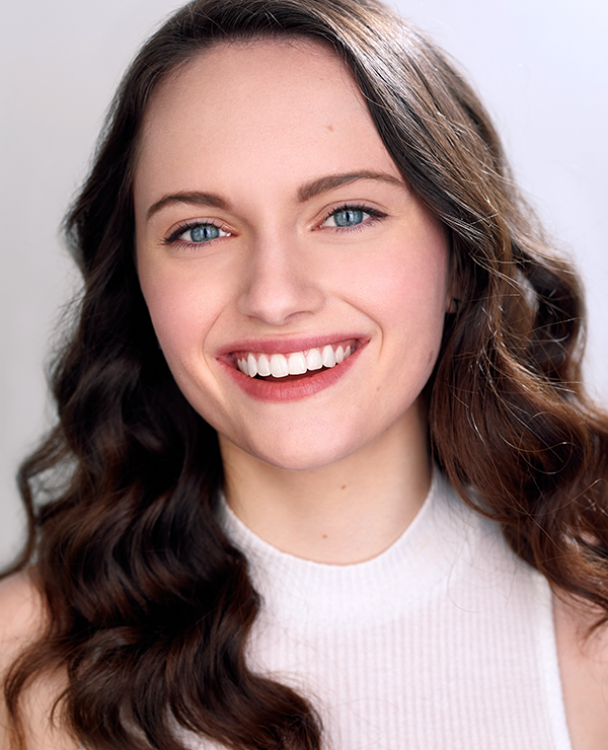 Vaughn Broderick
Monroe Twp., New Jersey
After years of making her parents sit through her very own one-woman Avril Lavigne concerts, Vaughn's wild imagination and love for performing sent her to the stage, which she blames on being an only child. After middle school, she attended MCVTS School of the Arts. During her senior year, Vaughn had the opportunity to perform at McCarter Theatre in Princeton, New Jersey. Academy credits include Hermia in A Midsummer Night's Dream and Abigail in Max Posner's Sisters on the Ground. Vaughn would like to thank her friends, her Academy family, and her actual family. vaughnbroderick.com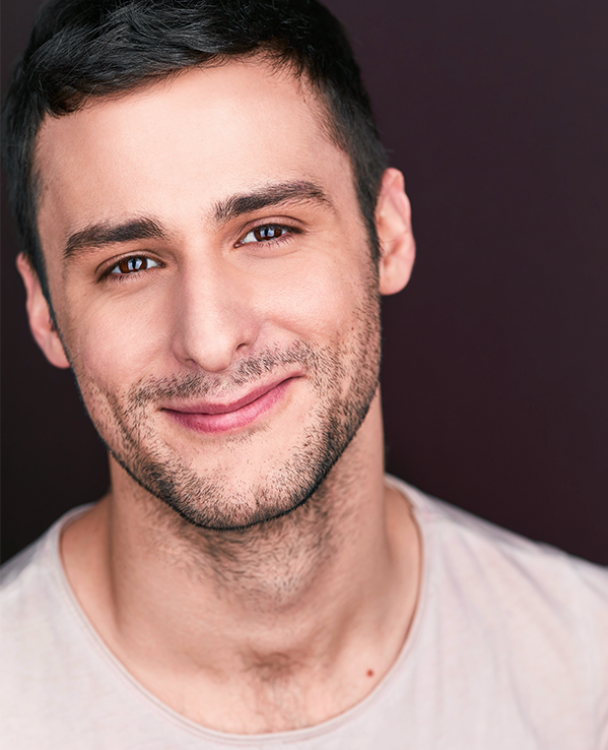 Grey Blanco
El Paso, Texas
Born in El Paso, Texas, Grey moved to Albuquerque, New Mexico when he was 13. He left high school early, after
a fulfilling career in high school drama, to attend The University of New Mexico. Grey was an active part of the bustling theatre scene in and around Albuquerque. It was there that he earned Equity Membership Candidacy performing in Equity houses, including the historic KiMo Theatre. He toured China in a production of Mac Wellman's 3 2's; or AFAR then in 2017, he moved to his grandparents' old neighborhood in New York to attend The Academy.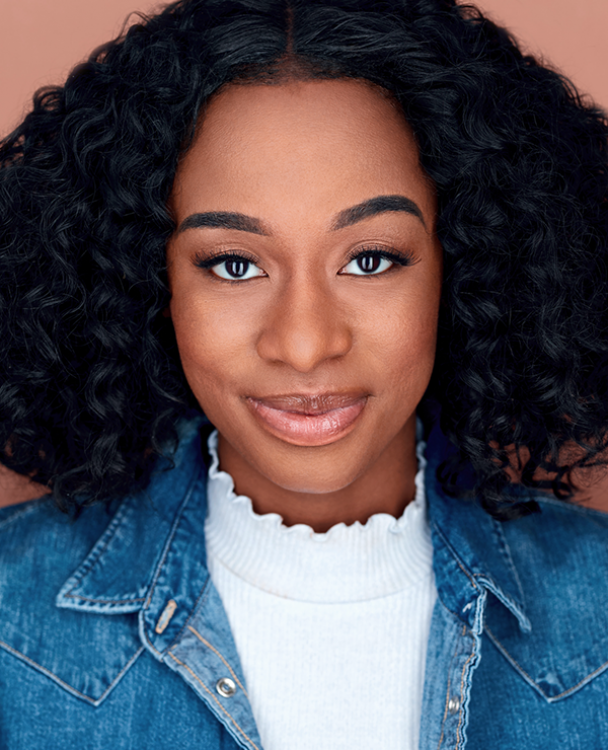 Chelsea Anderson
Roselle, New Jersey
Chelsea's dream of a life on the stage was sitting just across the water. During high school, she dedicated her free time to participating in many local regional theatre productions. Some of her credits include Asaka in Once on This Island and Peggy in Godspell. Her passion for the art form led her to New York City to professionally pursue her dream
at The Academy. Chelsea is delighted to be a part of the Company, and thanks her friends and family for their unending love and support. She couldn't do this without them!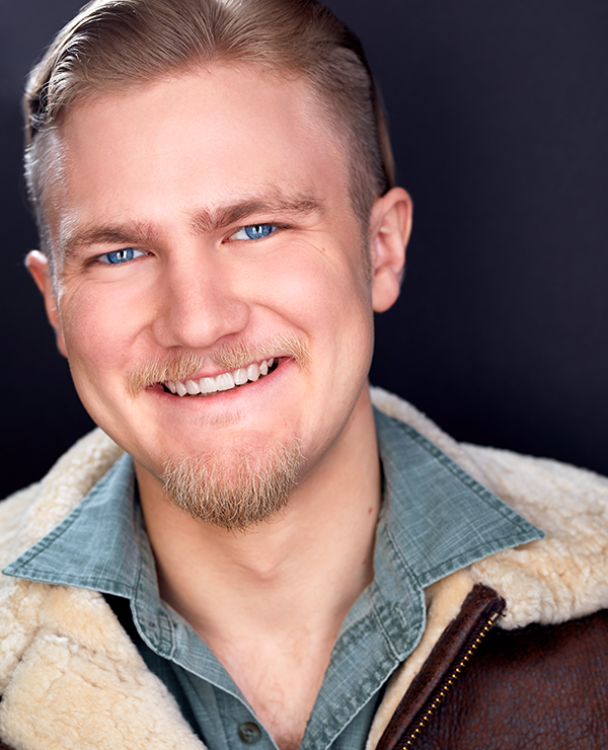 Sean Alexander
Birmingham, Alabama
When he was seven, Sean first dreamed of becoming an actor, a dream he realized in his first stage performance
as John Proctor in The Crucible. He graduated from Birmingham-Southern College with a B.A. in Media and Film Studies/Theatre Arts. He then moved to Atlanta, Georgia to work as an intern for Actor's Express Theatre Company before making the decision to move to New York City and attend The Academy. His Academy credits include King Claudius in Hamlet, Dr. Gibbs in Thornton Wilder's Our Town and James Rose in Leah Nanako Winkler's Kentucky. Sean thanks The Academy and his friends and family for their love, support and inspiration. sean-alexander.com
Academy 2020-2021 Company Shows Coming Soon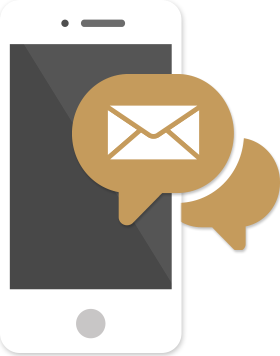 Until then, sign up for exciting news on upcoming company performances and other Academy events
Sign Up to Get Notified
Get Notified of Upcoming Academy Events
The Academy offers a wide variety of event opportunities. Please select the event(s) for which you would like to receive email notifications.


Thank You for Signing Up
You will be notified via email when your selected events become available.