Introducing the 2018-2019 New York Academy Company
It is with much honor that we introduce this year's New York Academy Company and anticipate this full season of moving performances from the newest generation of dedicated and powerful actors.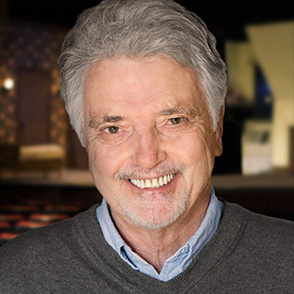 Jonathan Bolt
Company Co-Director
Barbara Rubin
Company Co-Director
Led by co-directors Jonathan Bolt, veteran actor, director and playwright; and Barbara Rubin, director, acting and dialect coach, The Academy Company performs a wide range of plays from classical to contemporary, which are performed before an invited audience of Academy guests, agents, casting directors and other industry professionals.
2018-2019 New York Company Members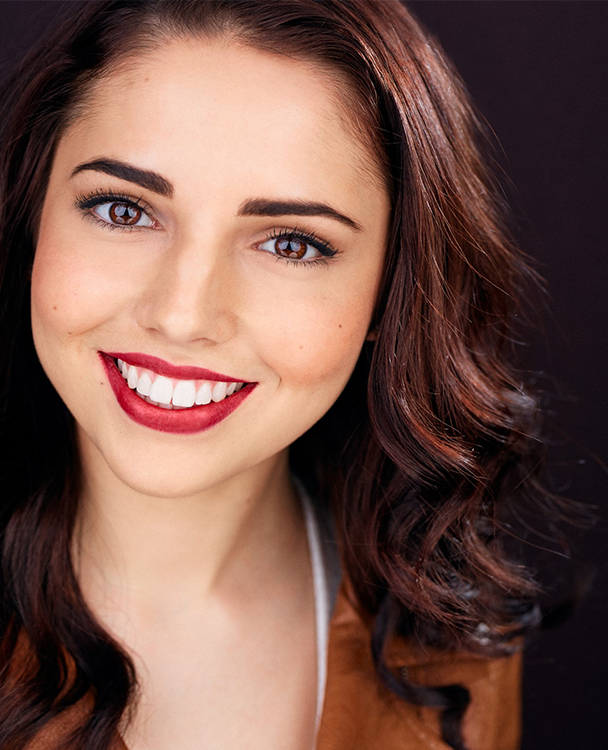 Chloé Teresa Wilson
Rhondda Valleys, Wales
Chloé was raised in the Rhondda Valleys. Her adventure began there, before she decided to move to New York at 18. She found all ways to perform, in English or Welsh, from the curtains of local and national stages, to the curtains of the West End. Academy credits include Cressida in Shakespeare's Troilus and Cressida, Lady Mortimer in Henry IV and Jazz in Amanda Whittington's Mighty Atoms. Although a singer first, she found a love of acting through the inspiration of teachers at home and The Academy. She's been lucky to follow her dreams because of her extraordinary family and friends. She is excited to be working with like-minded friends in this year's Company. Diolch o galon, saethaf i'r lleuad!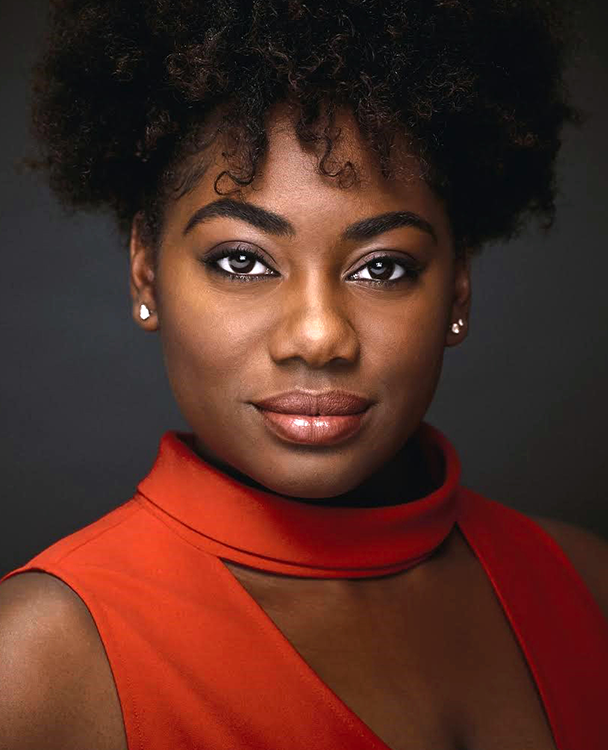 Michaela Toles
Douglasville, Georgia
Michaela's acting talents became known in her first play as Little Bo Peep in second grade, which whet her appetite for drama. She continued this pursuit by attending The New Manchester High School's Fine Arts Magnet Education Program. During school, she placed in the semi-finals at the August Wilson Monologue Competition. After graduation she was cast in the Palefsky Collision Project at the Alliance Theatre, and worked side by side with the brilliant playwright, Pearl Cleage. The training she received from The Academy makes her dream of appearing on the silver screen closer than ever.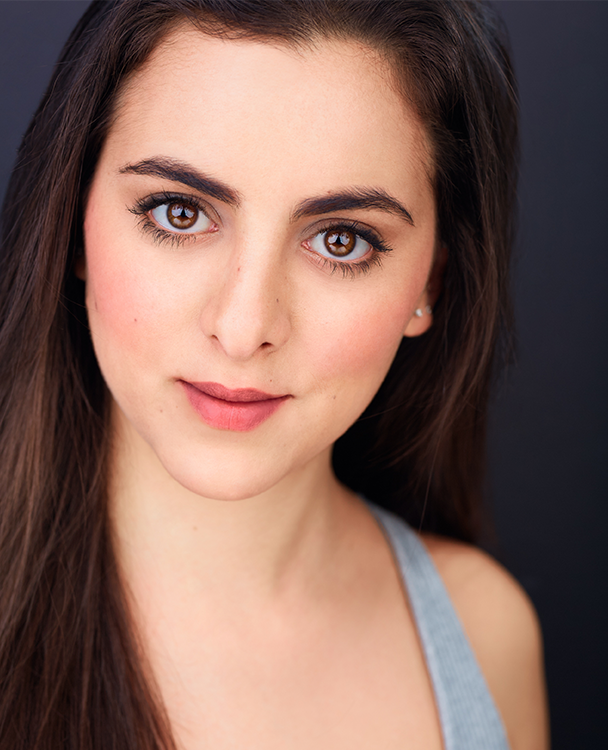 Aline Salloum
Beirut, Lebanon
Born and raised in Beirut, Aline moved to Geneva, Switzerland for high school, where she fell in love with theatre, performing and touring with a multilingual theatre troupe. Returning to Beirut to complete a B.A. in Theatre and Film, she immersed herself in Lebanon's theatre scene, acting in plays and exploring the region's sociopolitical state. Craving more, Aline arrived at The Academy and undertook her richest educational experience yet. Academy credits include Cassius in Shakespeare's Julius Caesar and Nemasani in Naomi Iizuka's Anon(ymous). She is thrilled to join the Company and thanks her parents for their unconditional love, support, and constant encouragement to explore the world.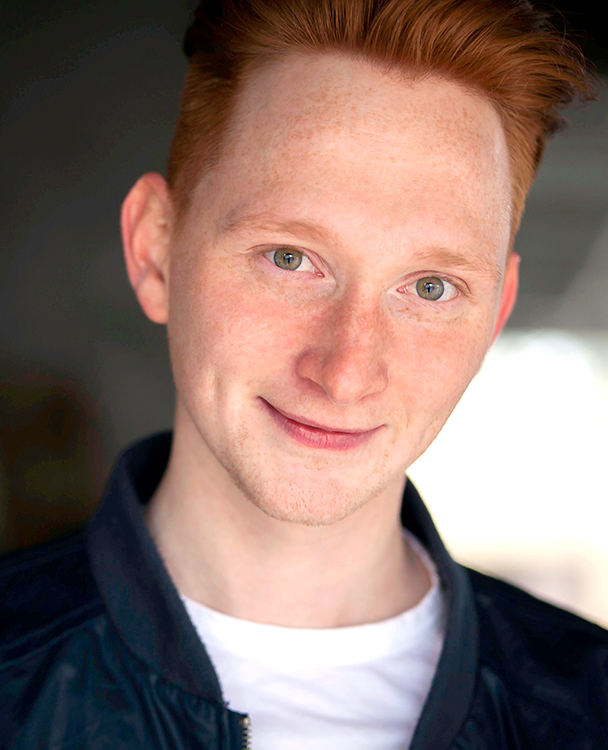 Jake Rose
Bradford, North England
Born and raised in Bradford, North England, Jake discovered acting late in high school. From there, he went to Leeds College where he played his first major roles, like Pip in Great Expectations and James in Blackout by Davey Anderson. Academy credits include Romeo in Shakespeare's Romeo and Juliet and Holmes in Blue Stockings by Jessica Swale. Jake is grateful for the opportunity to be part of a talented company and the endless support received from his family and friends back home. Without them, none of this would be possible.

Tim Palmer
Keysoe, Bedfordshire, England
Tim grew up in Bedfordshire, England and started acting at the age of 14. He is of English and Irish ancestry and is the first member of his family to acquire a higher education. After graduating high school, he worked at various jobs, acting as often as he could, before being accepted into The Academy. He is extremely excited about working with the Company and the amazing teachers at The Academy. Previous credits at the school include Talbot in Shakespeare's Henry VI and Will Bennett in Jessica Swale's Blue Stockings. He would like to thank his family for all their support and love, his friends, and the wonderful drink that is Guinness.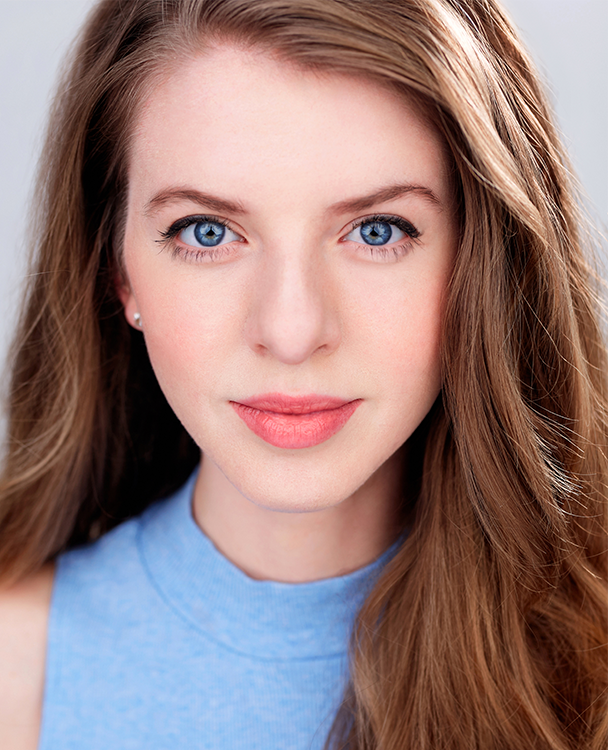 Maeve O'Haire
London, England
Maeve was born and raised in North London and is proud of her Irish heritage. She discovered the power of her own imagination early on and first appeared on stage at the age of five. She performed at Her Majesty's Theatre in London's West End at age 10 and at The Jackson Lane Theatre in Ionesco's Rhinoceros at age 14. She completed an acting course at London's Mountview Academy before gaining her place at The Academy, where she further developed the craft she loves. Favorite Academy roles include Carolyn in Jessica Swale's Blue Stockings and Prince Hal in Shakespeare's Henry IV, Part 1. Maeve thanks her amazing family, friends and teachers who've supported her throughout. maeveohaire.com

Jack McLaughlin
Dublin, Ireland
Jack grew up in Blackrock, a suburb of Dublin, Ireland. When he was 14, his family moved to Warsaw, Poland. This is where he joined the school theatre program and discovered his love of performing. Since then, Jack has continued to follow his passion for acting, which led him to The Academy. His credits include Troilus in Shakespeare's Troilus and Cressida and Neil Plitt in Boo Killebrew's The Play About My Dad. Jack is ecstatic to be working with such a passionate and talented company of actors and collaborators. He would like to thank his family, friends and his girlfriend for their overwhelming support and encouragement.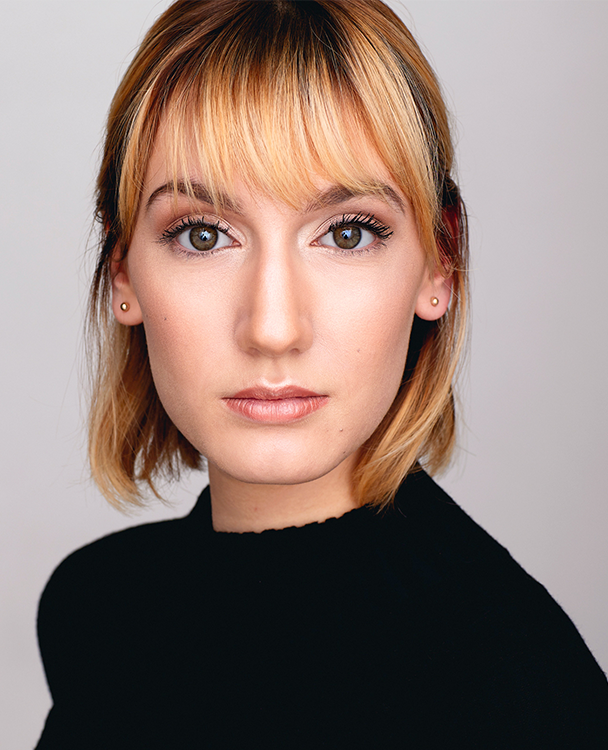 Aurora McCrory
Jackson, Michigan
Daughter to an artist and musician, Aurora grew up in a whirlwind of oil paints, tattoo shops, and Motown. At three, she began dancing ballet, and discovered a passion for performing and storytelling, finding the craft of acting behind the dance. After working closely with her mentor and theatre director at her high school, she made the jump to study acting in the greatest city in the world: New York. Academy credits include Sabrina Daldry in Sarah Ruhl's In the Next Room, or The Vibrator Play and Posthumus Leonatus in Shakespeare's Cymbeline. Aurora is beyond thrilled and humbled to be a part of this year's Company, and would like to thank faculty, friends, and family for believing in her.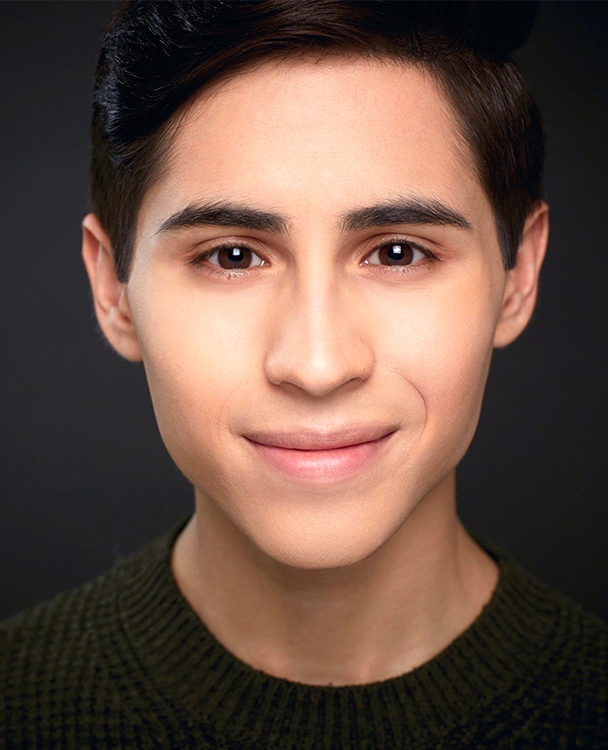 Caesar Martinez
San Angelo, Texas
Caesar found his passion for performing in regional theater, choir, orchestra, and speech and debate. He was a part of a theatre troupe that took first place at The Texas Thespian Festival and second at The International Thespian Festival. Caesar has competed in state competitions for acting, speech and debate. Academy credits include Benvolio in Romeo and Juliet, Michael in Boo Killebrew's The Play About My Dad, and Itchy in Anne Washburn's Mr. Burns: A Post Electric Show. Previously he played Hero in A Funny Thing Happened on the Way to the Forum. Grateful for The Academy, he's thrilled to be a part of this ensemble. Caesar thanks his friends and family for their support and love.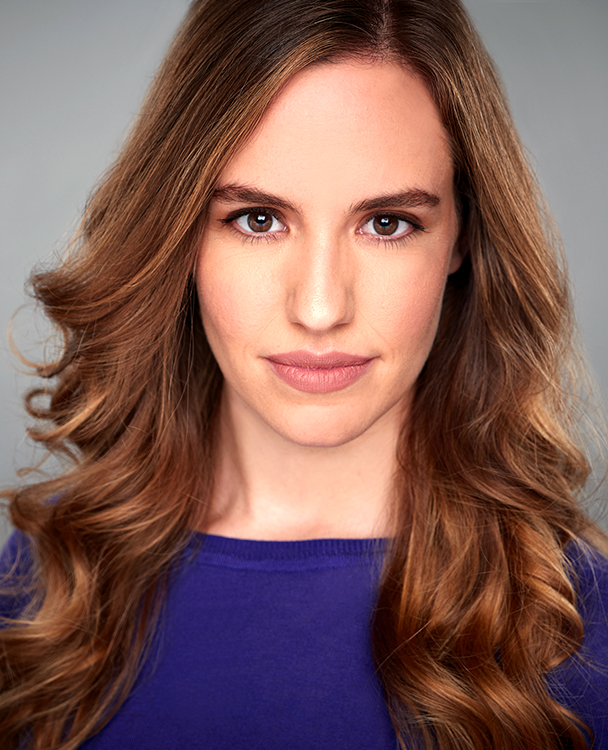 Cata MacIver
Santiago, Chile
Since she was four, Cata's dad told her she didn't just live her life, she "acted" it. In Buenos Aires, where she lived for 12 years, she fell in love with musical theatre. She was in productions in school or outside, and did musicals for many years. However, she was most passionate about acting. Back in Chile, Cata studied Business and worked for an airline, still finding time to perform. But it wasn't enough. So, she quit her job and came to New York for a real chance to become a professional actor. Academy credits include Princess of France in Love's Labor's Lost and Rena in Boo Killebrew's The Play About My Dad. Cata thanks her incredible family for all their support on this exciting journey.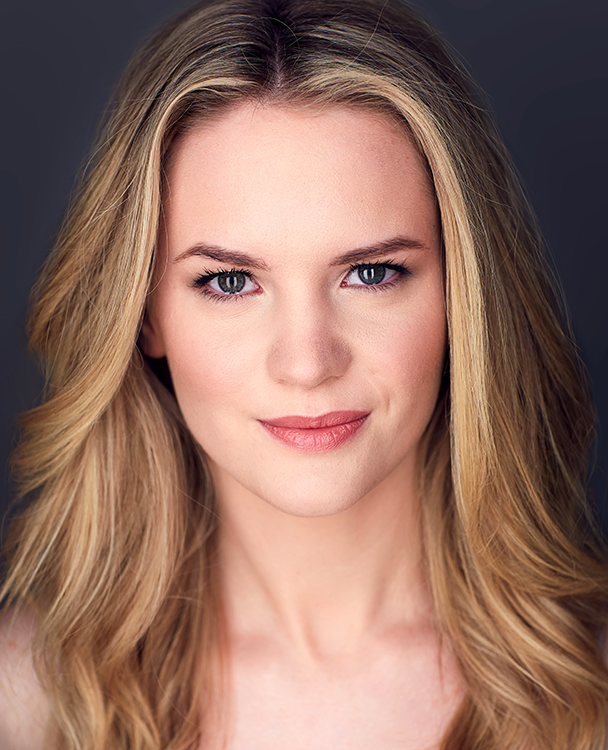 Anna Lundberg
Helsingborg, Sweden
Anna grew up in Helsingborg, Sweden. She has had a variety of drama training internationally, including a three-year theatre program in Sweden, summer courses at London Academy of Music and Dramatic Art (LAMDA) and Guildford School of Acting in England; and she is thrilled to have ended up in the States and to be part of the New York Academy Company. Notable Academy credits include Desdemona in Shakespeare's Othello and Ani/Sasha/Callie in Branden Jacobs-Jenkins' Gloria. Anna sends all her love to her family, and especially her mother for keeping her sane, grounded and inspired throughout this amazing experience.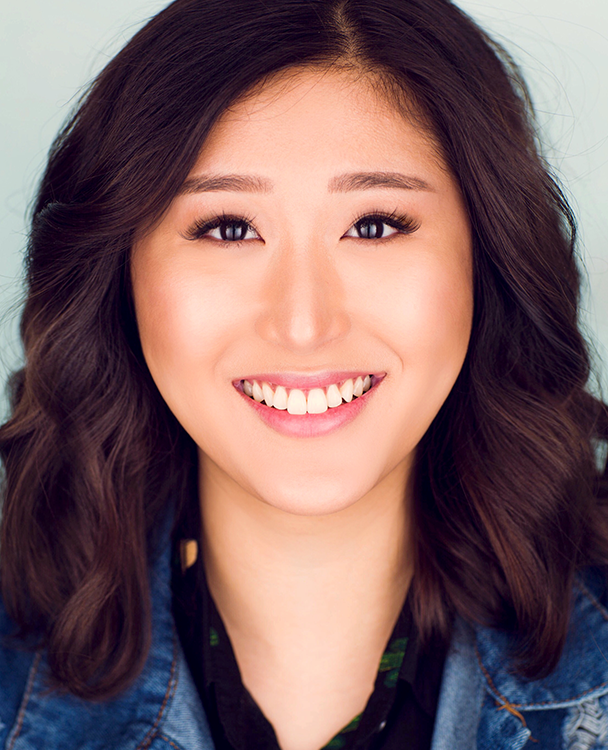 Sophia Lee
Gold Coast, Australia
Sophia was born in South Korea but grew up most of her life in Australia, where she found her love for acting at the age of nine. She performed every chance she got and the theatre became a second home. Academy credits include Caryl Churchill's Love and Information and Agamemnon in Shakespeare's Troilus and Cressida. She thanks her family for always supporting and believing in her. Sophia is grateful to The Academy for helping her grow, and is excited to start her journey with this year's Company.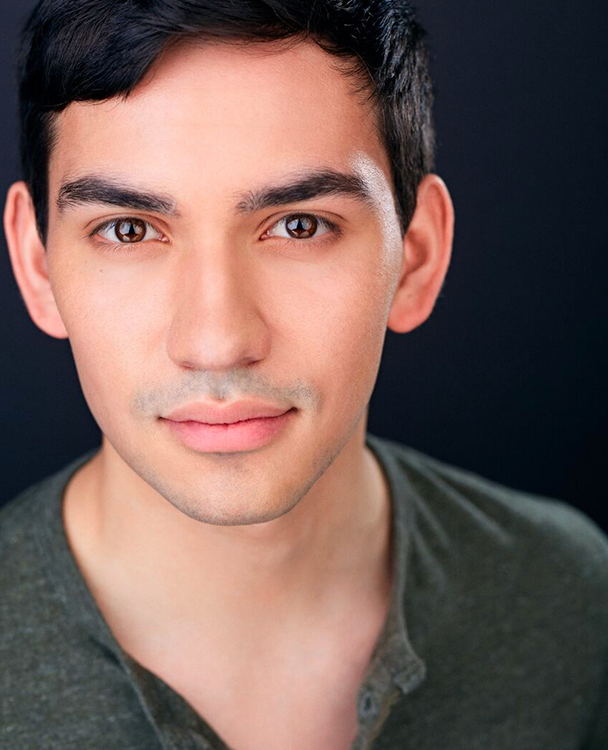 Ty Lane
Bettendorf, Iowa
Ty was born a military brat, and lived everywhere from Las Vegas to Colorado, and even England. When his dad retired, his family settled in Bettendorf, Iowa. Wanting him to make new friends and have fun, his parents signed him up for his first acting class at age seven. Ever since, he's been in love with the theatre and acts as often as he can. Previous credits include Jason in David Lindsay-Abaire's Rabbit Hole (QC Theatre Workshop) and Lysander in Shakespeare's A Midsummer Night's Dream (Davenport Junior Theatre). Ty is grateful for the love and support of his friends and family, both in New York and abroad. He wouldn't have the opportunity to work with this incredible Company without them.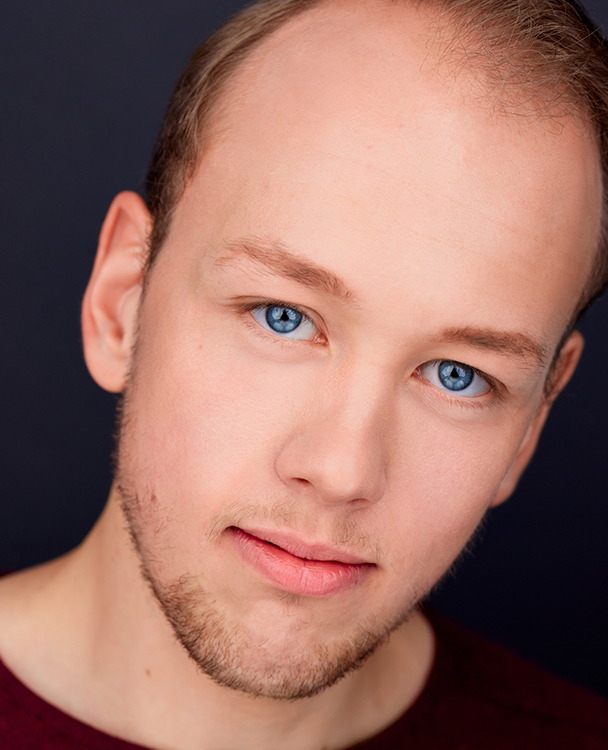 Jonas Kobberdal
Oslo, Norway
After seeing his first show at the age of three, Jonas went straight home to create a one-kid version to be performed in his bedroom. His dream of making a life as an actor continued to grow, and he made the best decision of his life by moving to New York to attend The Academy. Here he played Leontes in Shakespeare's The Winter's Tale and Dr. Givings in Sarah Ruhl's In the Next Room, or The Vibrator Play. Jonas thanks his teachers and friends both from home and New York, and especially his family, for their amazing love and support.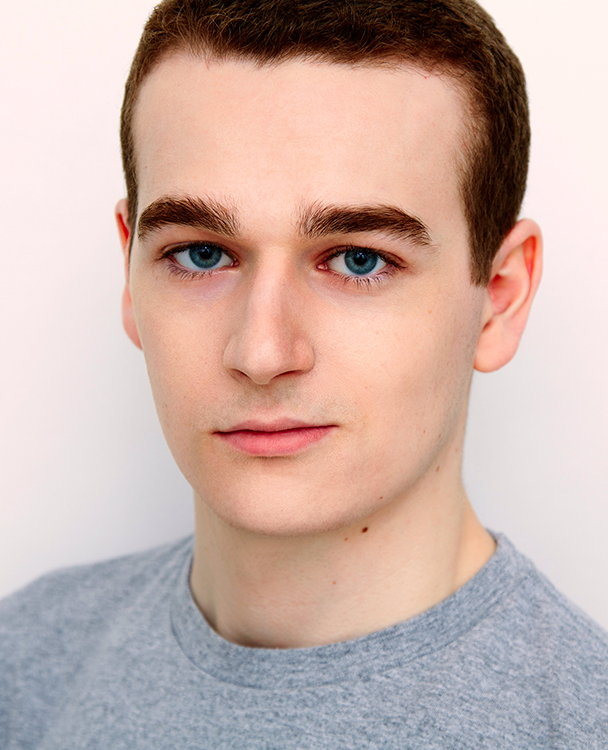 Tom Inman
Chalfont St. Giles, England
Tom grew up in a village surrounded by fields and much less noise. While completing a B.A. in Drama and Theatre Arts at University of Birmingham, Tom performed at The Crescent Theatre in notable roles: Sebastian in Shakespeare's The Tempest and Sydney in Maugham's For Services Rendered. Seeking less writing and more acting upon finishing university, Tom auditioned for The Academy, which resulted in the best decision of his life. Academy credits include Mercutio in Shakespeare's Romeo and Juliet, Leo in Sarah Ruhl's In the Next Room, or The Vibrator Play and Lloyd/Collins in Jessica Swale's Blue Stockings. Tom would like to thank his family for their continued love and support.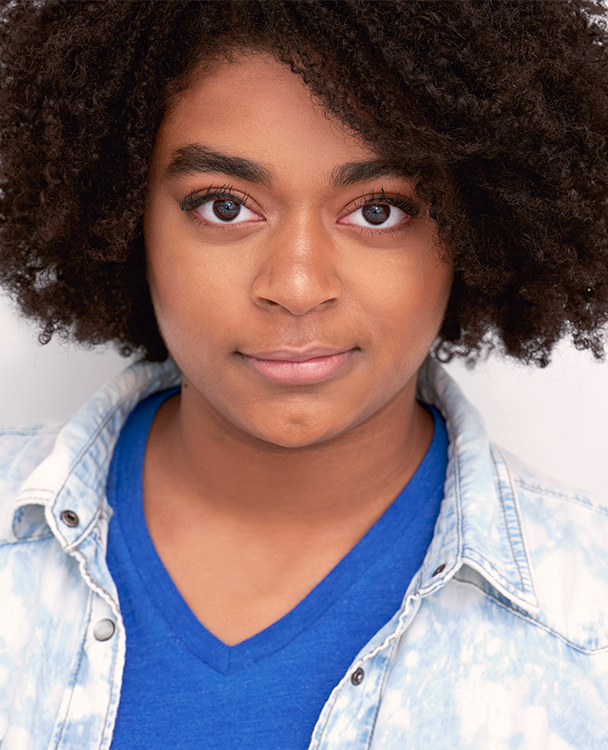 Skylar Fray
White Plains, New York
For Skylar, Manhattan was always a train ride away, a place to escape and explore the world of theatre. As a kid, there was something about storytelling in front of people that was contagious for her. She followed this passion, found The Academy, and received the Max Fischer Award for Most Improved. Academy credits include Lieutenant to Aufidius in Shakespeare's Coriolanus, and Essie in Boo Killebrew's The Play About My Dad. Skylar is ecstatic to be part of this year's Company. She thanks the faculty, her friends, all the gnomes, owls, and fairies at the Gnome Haus for the directing fellowship, and above all, her family for their unabating support of her in taking on this noble vocation.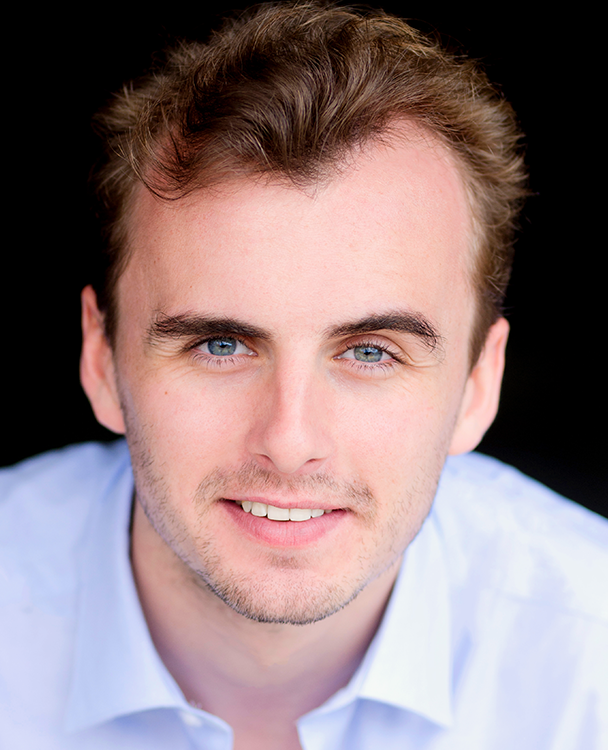 Max FitzRoy-Stone
Emsworth, England
Max grew up in Emsworth, on the south coast of England. He has an honors degree in Politics with International Relations from the University of York. Whilst studying at York, however, he became heavily involved in the drama society and participated in three tours of the Edinburgh Fringe Festival, as well as selection to NSDF. After York, Max joined The Academy in Los Angeles, where his credits included Brindsley Miller in Black Comedy and Willy Loman in Death of a Salesman. He received the Charles Jehlinger Award upon graduation. He would like to dedicate his time in the Company to his parents, for their unconditional love and unwavering support.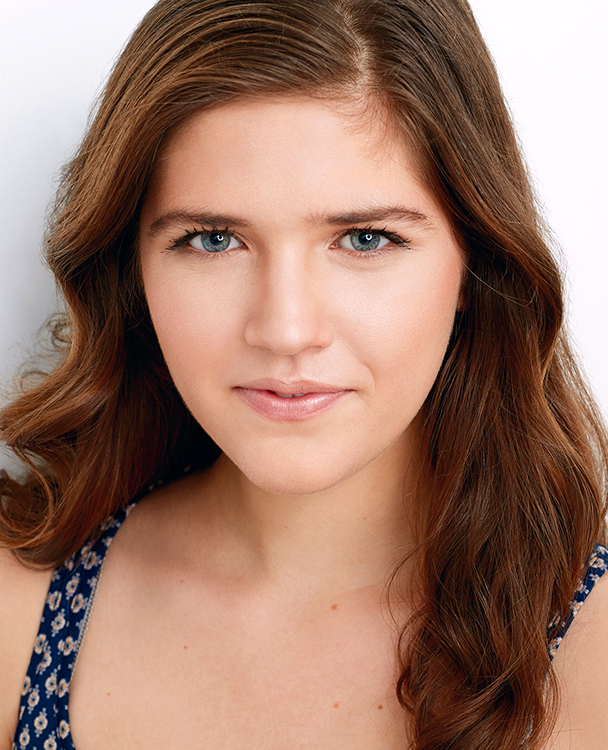 Imogen Finlayson
Wellington, New Zealand
Imogen grew up primarily in Asia. At age 11, she performed her first play and has been hooked ever since. In her final years of high school, she gained a place in the Young New Zealand Shakespeare Company; she did workshops and performed in Auckland, Wellington, London (Globe) and Cornwall. After graduating from school, she studied a foundation course in acting at The Cours Florent, Paris. She is very grateful for her inspiring teachers, The Academy and her family who have supported her throughout her endeavors.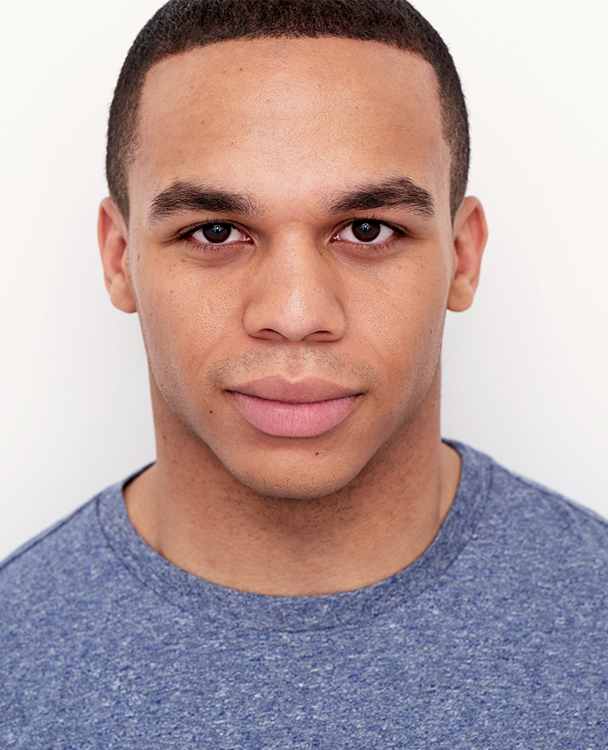 Antonio Davis
Cincinnati, Ohio
After his high school football career ended, Antonio was left to figure out what was next for him. He decided to become an actor with the hopes of impacting and inspiring people, and he hasn't looked back since. Academy credits include King Henry in Shakespeare's Henry IV, De'Andre in Dominique Morisseau's Blood at the Root, and DJ MC in Qui Nguyen's Begets: Fall of a High School Ronin. He's honored to be included in a company of such great artists, and is thankful for his parents' love and support. He thanks God, and he thanks you.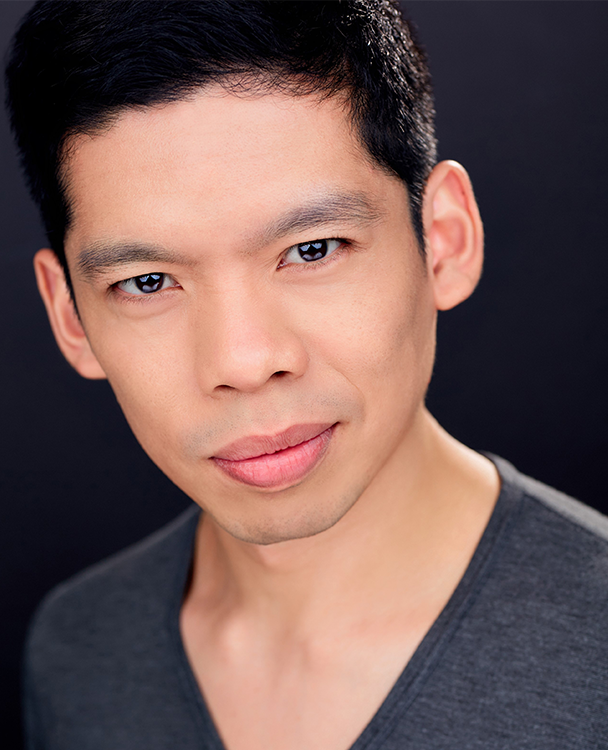 HanJie Chow
Norfolk, England
HanJie has spent his life moving around from Singapore to England, and Martinique to New York, before graduating with honors in French from Bangor University, Wales. Academy credits include Polixenes in Shakespeare's The Winter's Tale and Thomas Banks in Jessica Swale's Blue Stockings. HanJie is elated to be a part of The Academy Company, and is forever grateful for the support and encouragement from his teachers. A special thank you to his friends and family at the New York Theatre Workshop and Ars Nova for giving him a home away from home, and a community of artists to belong to. hanjiechow.com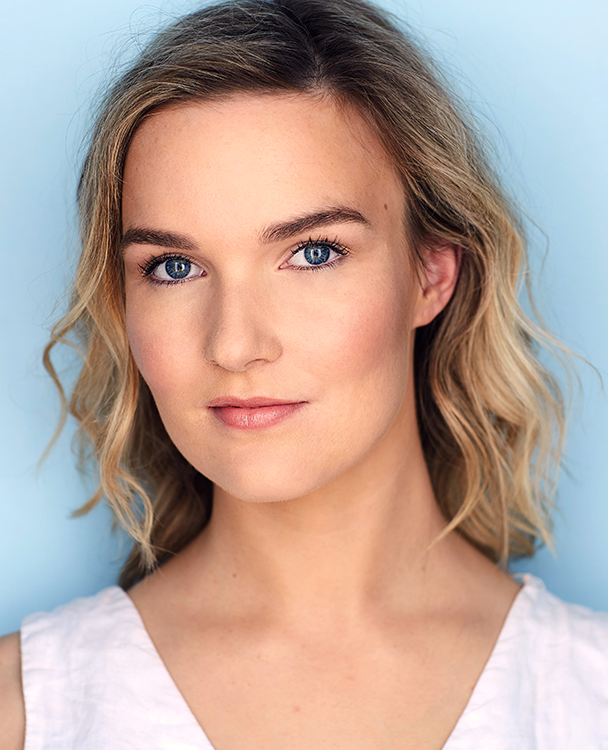 Rose Cavanagh
Sydney, Australia
Rose found a passion for acting at a young age after performing in many school productions, notably playing the Wicked Stepmother in Cinderella. After school, she studied for a year at the National Institute of Dramatic Arts while completing her bachelor's degree in Law and Politics. At 22, Rose graduated from law school and decide to pursue a career in acting in New York. Academy credits include Margaret in Shakespeare's Richard III and Annie in Meg Miroshnik's The Fairytale Lives of Russian Girls. Rose is honored to be part of The Academy family and the New York Company.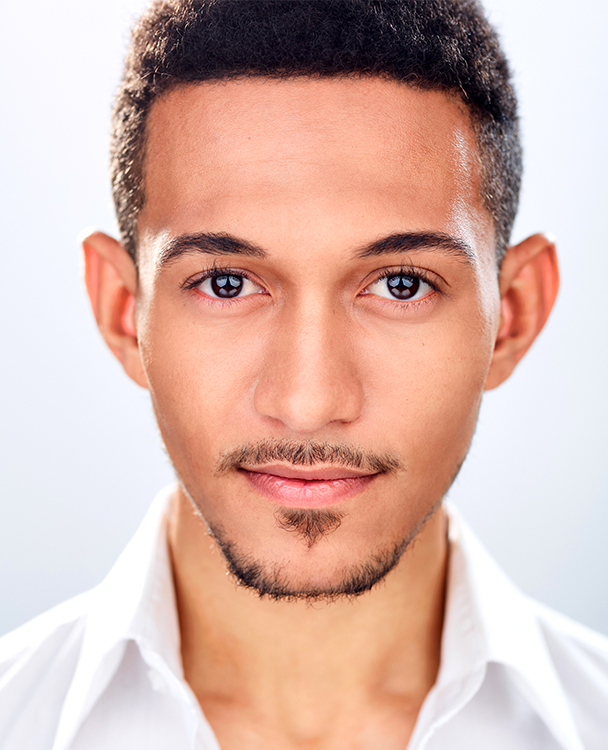 Michael Cadette
Roseau, Dominica
Michael Cadette is of Ukrainian and Dominican descent. Born and raised in Dominica, he moved to Barbados in 2013. After three years of musical theatre training under Operation Triple Threat in Barbados, Michael moved to New York to further his knowledge in acting. At The Academy he played the Prince of Verona in Shakespeare's Romeo and Juliet and Jay in Boo Killebrew's The Play About My Dad. Michael is thankful for all the support of his family, his Operation Triple Threat family and The Academy for getting him steps closer to his dream of becoming a working actor.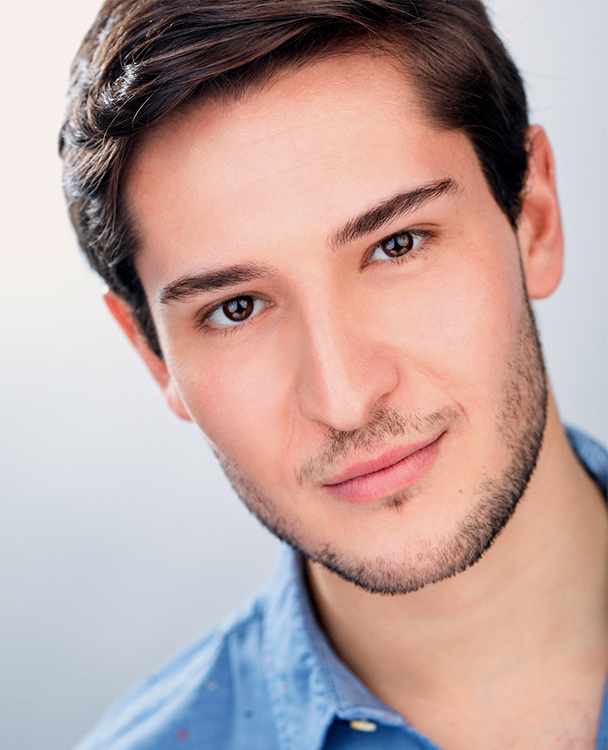 Pablo Betancourt
Mexico City, Mexico
Born and raised in Mexico City, Pablo came to The Academy in New York to pursue his dream of becoming an artist. He previously attended CasAzul Artes Escenicas when he started his acting training back home. At The Academy, Pablo was showcased as Iago in Shakespeare's Othello, and as Jordan in Joshua Harmon's Significant Other. He couldn't be more thrilled to be a part of this amazing company, and is tremendously grateful to his family, friends and mentors who have supported him in this journey.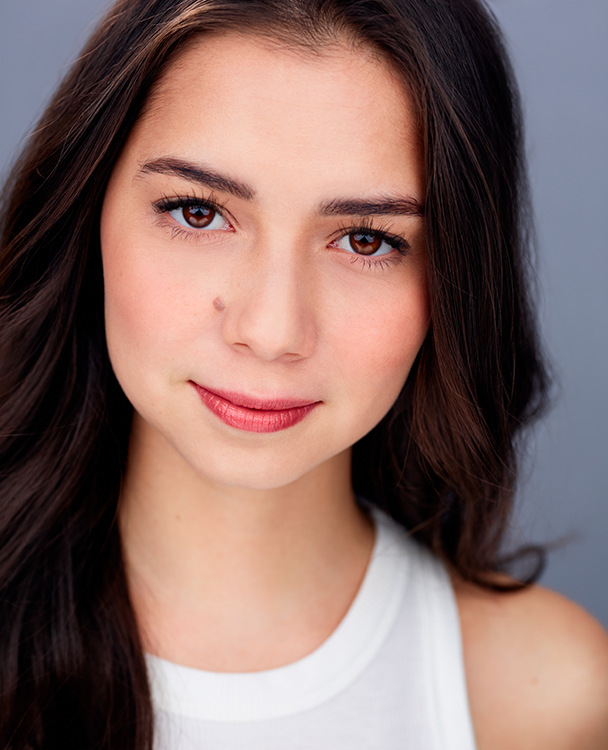 Hannah Bailey
Melbourne, Australia
Born in Melbourne, Australia, Hannah's passion for performing carried her across land and sea (10,360 miles to be exact) to New York City, where she is thrilled to join The Academy Company. Hannah trained at the National Theatre Drama School in Melbourne, followed by a one-year musical theatre course at the prestigious Victorian College of the Arts. During this time, she was featured in several short films, musicals and pantomimes, and created and directed a showcase featuring the music of Sondheim, Duparc, Jason Robert Brown, Monteverdi and many more. Hannah is incredibly grateful for the support she continues to receive from friends, family and The Academy community. hannahadelebailey.com
Academy 2018-2019 Company Shows Coming Soon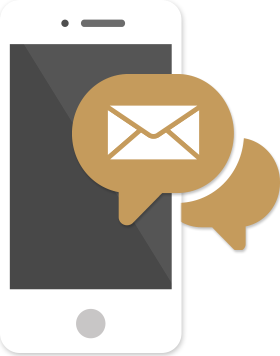 Until then, sign up for exciting news on upcoming company performances and other Academy events
Sign Up to Get Notified
Get Notified of Upcoming Academy Events
The Academy offers a wide variety of event opportunities. Please select the event(s) for which you would like to receive email notifications.


Thank You for Signing Up
You will be notified via email when your selected events become available.