Featured Faculty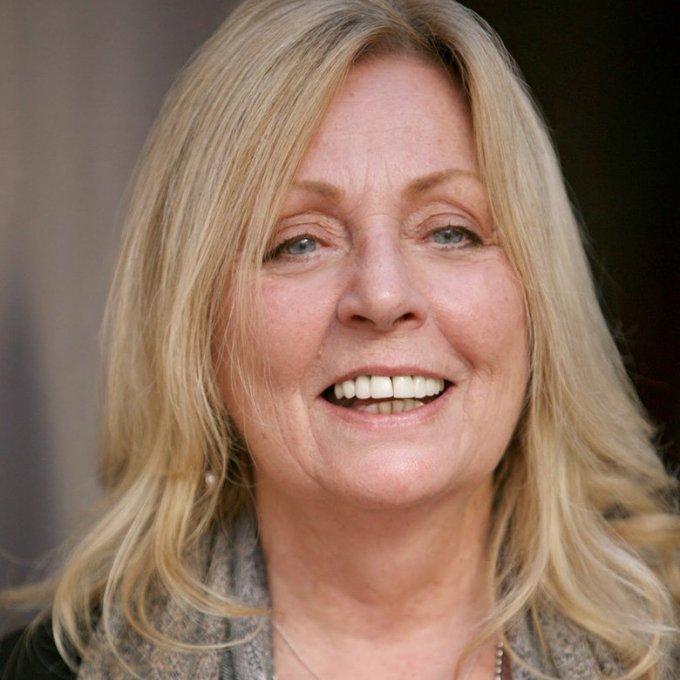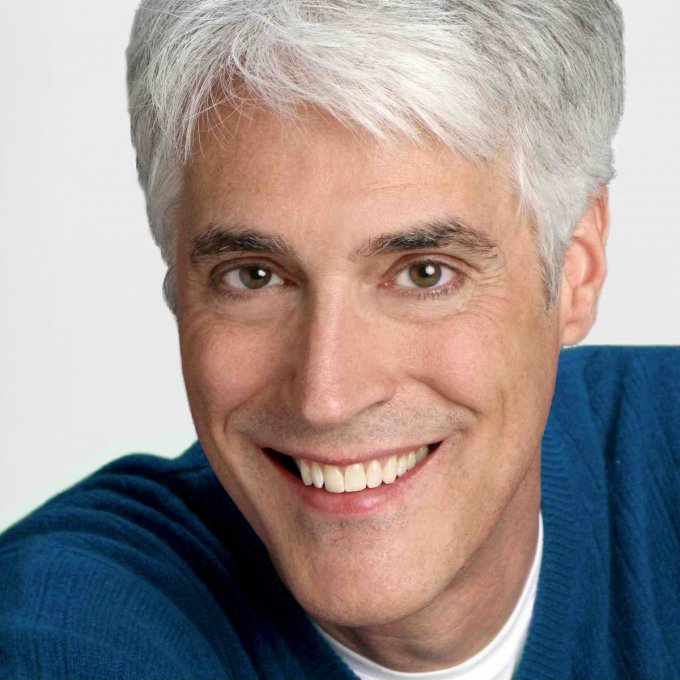 Faculty Directory
---
Barbara Rubin
Company Director
New York Campus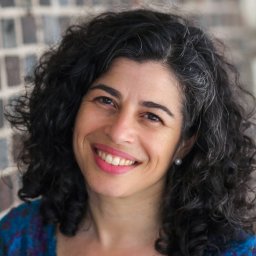 A seasoned stage director, Barbara began her career at the renowned Market Theatre in her native Johannesburg, South Africa. She relocated to the US in 2000 to assist Athol Fugard on Sorrows and Rejoicings at the McCarter Theatre in Princeton, NJ and at Second Stage in NY. Barbara made her Off Broadway directorial debut at The Women's Project in 2004. Currently, she is the Associate Director of Girl from The North Country on Broadway. Previous Broadway credits include Streetcar Named Desire, The Elephant Man and The Dance of Death. Her favorite international directing credit was in Antwerp, Belgium, at the invitation of an Academy graduate!
 
Barbara is also a dialect coach for TV, film and stage. She's coached such luminaries as Julia Garner (most recently for Inventing Anna – Netflix), Daniel Radcliffe, Samira Wiley, Jennifer Hudson, Hilary Swank, Adam Bakri, Terrence Howard and Anna Chlumsky. Barbara was the dialect coach to Rosemary Harris and Carla Gugino on Fugard's The Road to Mecca on Broadway (2011). She coached all seven productions of Fugard's residency at The Signature Theatre (2012 to 2019): The Blood Knot; My Children! My Africa!; The Train Driver; The Painted Rocks at Revolver Creek; Master Harold…and the Boys; &  Boesman and Lena. Recent stage credits include Lynn Nottage's Mlima's Tale at The Rep in St. Louis, The Rolling Stone at LCT and two shows in the Williamstown Theater Festival's Audible season: The Chonburi International Hotel & Butterfly Club and Photograph 51

Degrees and Studies
BA, Dramatic Art (Hons), University of The Witwatersrand, South Africa; Associate Teaching Diploma, Speech and Drama, Trinity College, UK; Studied with Uta Hagen, Carol Rosenberg, Patsy Rodenberg, Kristin Linklater and David Harryman; Member of Lincoln Center Directors' Lab.
Deborah Picone
Librarian, English Composition Tutor
New York Campus
Degrees and Studies
MFA, Adelphi University; BA, Lehigh University; MLS, Long Island University/C.W. Post; Certificate of Archival Management; New York State Public Librarian's Professional Certificate
Sarah Ayon-White
Alexander Technique
New York Campus
MFA, Photo/Video/Related Media, School of Visual Arts New York City; BFA, Dance, University of Missouri, Kansas City; AmSAT Certified Technique Teacher/Faculty member at Balance Arts Center; Juilliard Summer Voice Programme Instructor; Dancer/Company member, Antonio Ramos & The Gang Bangers - credits include Mira El at American Realness Festival, Thirsty Mind, Love and Starvation sitting in a lonely tree at Jack, Almodovar Dystopia atDixon Place and El Pueblo de los Olvidados at Chocolate Factory Theater; Dancer/Company member, Luciana Achugar - credits include, New Mass Dance in Times Square, Brujx at NYU Skirball Center and Hallo Festival in Hamburg, Germany
 
Sheila Bandyopadhyay
Head of Movement Department, Core Faculty—Movement, Alexander Technique, Director
New York Campus
Sheila Bandyopadhyay is an actor and movement specialist. Her collaboratively devised work has been seen at the West End Theater, the 72nd St Theater Lab, Brooklyn's Brick Theater, the Boston Center for the Arts, and the Minneapolis and Montreal Fringe Festivals. Sheila's classical acting credits include work with the New England Shakespeare Festival, Shakespeare East, Shakespeare & Company, Stages on the Sound and One Shot Productions among others. Additional teaching and coaching credits include work with the FSU/Asolo Conservatory for Actor Training, The Linklater Center, Shakespeare & Company, NYU Gallatin, the Upright Citizen's Brigade, Breakthrough Studios, Emerson College and Alexander Technique New York City's Teacher Certification Program.
Degrees and StudiesMA, NYU; BA, Theatre Arts, Brandeis University; Physical Theatre Studies, Dell'Arte International; AmSAT Certified Teacher, Alexander Technique; Advanced study in Movement for the Actor with Merry Conway and Susan Dibble; Teaching credits include The Linklater Center, Shakespeare and Company, NYU-Gallatin and Alexander Technique, NYC's Teacher Certification Program
Sarah Blush
Director
New York Campus
Rachel Botchan
Shakespeare, Director
New York Campus
Degrees and Studies
BFA, Tisch School of the Arts, NYU; Studied acting at Circle in the Square and The Classical Studio under Louis Scheeder; Studied voice/text with Robert Neff Williams and Catherine Fitzmaurice; Former member of Resident Acting Company at Obie and Pearl Theatre Company, appeared in 40+ Off-Broadway productions; Received Actors' Equity Bayfield Award; Taught at The Pearl Conservatory and NYC high schools; Award-winning audio book narrator
 
David Dean Bottrell
Acting, On-Camera Technique, Audition Technique, Director
New York Campus
Bottrell began his career in New York as an actor and playwright at such prominent theatres as the Second Stage, the Public Theatre, La MaMa, the Long Wharf, Studio Arena and the Actors Theatre of Louisville.  In addition to acting, he has written screenplays for 20th Century Fox, Fox Searchlight, MTV Films, Paramount Pictures and Disney Feature Animation. His script, Kingdom Come was made into a successful feature film starring Whoopi Goldberg, Jada Pinkett Smith and LL Cool J. He is probably best known for playing the creepy, homicidal "Lincoln Meyer" on season three of Boston Legal.  His recent guest star and recurring roles include such shows as Modern Family, The Blacklist, SVU, Longmire, Rectify, Mad Men, True Blood, Justified, Criminal Minds, NCIS, CSI, Castle, Bones and Days of Our Lives.  Bottrell is the creator of the acclaimed Sci-Fest LA: The Los Angeles Science Fiction One-Act Play Festival and has won over 17 awards for his directing work.  He has taught scene study, camera acting and audition technique for the New York and Los Angeles campuses of AADA as well as the UCLA Professional Screen Acting Program, the Screen Actors Guild Conservatory, and the SAG-AFTRA Continuing Education Program.
 
Degrees and Studies
Studied Meisner Technique with William Esper. Experienced performer and playwright. TV guest star roles include Modern Family, The Blacklist, Boston Legal, Mad Men, Criminal Minds and True Blood. Screenwriter for 20th Century Fox, Fox Searchlight, MTV Films, Paramount Pictures and Disney.

 
Dana Calvey
Alexander Technique
New York Campus
Doug Chapman
Voice & Speech
New York Campus
Degrees and Studies
BA, Oberlin College; MFA, ART/MXAT Institute at Harvard University; Studied with Scott Ziegler, Marcus Stern, Nancy Houfek, Roman Kodak, Andrei Droznin, David Hammond, Catherine Fitzmaurice, Saul Kotzubel, Ilse Pfeifer, Andrew Bolsher and Nancy Houfek; Certified Teacher in Fitzmaurice Voicework; Actor and Voice & Speech Specialist; Former faculty of Montclair State University, Manhattanville College, Canberra Academy of Dramatic Art, and Studio New York
 
Dave Demke
Voice & Speech
New York Campus
BA, Theatre Arts, Minnesota State University, Moorhead; MFA, Performance, University of Maryland; Designated Linklater Voice Teacher; Artistic Director, Shakespeare on the Fly; Studied Meisner Technique with Fred Kareman; Senior Faculty/Former Associate Director of Training, Shakespeare & Company; Artistic Director, Stark Raving Theatre, 1990-2000; Directing credits include As You Like It (Tennessee Shakespeare Co.), Richard III, (Purdue), Measure for Measure (Shakespeare & Co.), The Visit (Stark Raving Theatre); Acting credits include Waiting for Godot (Tennessee Shakespeare Co.), The Dick and The Rose (Edinburgh Fringe Festival), A Midsummer Night's Dream (Beijing, China); Taught voice for National Theatre of Ghana
 
Chris Dolman
Acting, Audition Technique, Director
New York Campus
Chris Dolman teaches First Year Acting and Second Year Audition Technique Workshops at The Academy. He is also an adjunct assistant professor for CUNY - Queens College's Department of Drama, Theatre and Dance where he teaches directing and acting classes, including Marketing the Actor, an audition class he created that focuses on the business of working as an actor. He is a member of the Lincoln Center Directors Lab where he produced and directed Date with a Stranger for the American Living Room Festival. This past year, Chris was invited to participate in the renowned LaMama International Symposium for Directors in Spoleto, Italy. Chris has directed professionally from Maine to Florida. In New York, Chris directed the Off-Broadway world premiere of Fathers & Sons, at 42nd Street's Theatre Row. Favorite theatre projects include Long Day's Journey Into Night, Red, True West, Artand The Kathy & Mo Show. He was the Founder/Producing Artistic Director of the Edgartown Theatre Company, an Equity theatre that produced in New York City and on Martha's Vineyard. As an actor he has worked Off-Broadway, in regional theatre and on television and radio. He recently directed and produced the SAG short film Box that will be shown in various film festivals.
Degrees and Studies
MFA, Florida State University, Asolo Conservatory of Professional Actor Training; Studied acting with Kathryn Gately, Roger Rees, Neal Kenyon; Directing with Luca Ronconi, Ping Chong and Ruth Maleczech; Member of Lincoln Center Directors Lab; Extensive directing credits Off Broadway and regionally; Founder/Producing Artistic Director of Edgartown Theatre Company
Jay Dunn
Movement
New York Campus
Degrees and Studies
MFA, Theatre, L'Ecole Internationale de Théâtre Jacques Lecoq, Paris; BA, Theater, Middlebury College; Taught at American University, Duke Ellington School of the Arts, Woolly Mammoth Theatre, Whistler in the Dark Company, The Center for Movement Theater, DC & NYC; Pedagogic Assistant to Dody DiSanto
Tracy Einstein
Alexander Technique, Movement
New York Campus
Matthew A.J. Gregory
Theatre History, Guest Director
New York Campus
Degrees and Studies
BA, SUNY Albany; MFA, UCLA; Interdisciplinary theatre artist; Performed at Kennedy Center, Saratoga Shakespeare Company and Off-Broadway at Mint Theater; Directed at NYU, Theater for the New City, the cell, and Culture Project; Past Artistic Director of Hive; Professional costume artisan for X-Men, How the Grinch Stole Christmas and Charlie's Angels
 
Blake Habermann
Movement
New York Campus
Christopher Halladay
Acting, Audition Technique
New York Campus
Christopher Halladay is a professional actor and teacher, based out of New York City. 
TV credits: Law & Order: SVU (multiple), FBI, Ray Donovan, God Friended Me, The Blacklist, Mr. Robot, Gotham, Limitless, The Unusuals, All my Children and Guiding Light
Film credits: The Volunteers, Stella's Last Weekend, Movie Night, February, A Guy Named Rick, Jason's Big Problem, Forged and Hourly Rates
Theatre credits: In Masks Outrageous and Austere (world premiere) at The Culture Project, The Actors Company, Ensemble Studio Theatre, Abingdon Theatre, Urban Stages, Luna Stage NJ, Palm Beach Dramaworks, South Coast Repertory, A Noise Within, Pasadena Playhouse, Shakespeare Orange County, Mile Square Theater and Montréal Fringe Festival
Degrees and Studies
MFA, Mason Gross School of the Arts, Rutgers University; BA, George Washington University; AA, The American Academy of Dramatic Arts; British-American Drama Academy graduate, Upright Citizens Brigade
Jenn Harris
Career Preparation, Audition Technique
New York Campus
Degrees and Studies
BFA, Boston University; Actor/writer/producer best known for co-starring role in Gaybyand as Jodi Foster in Silence! The Musical; Wrote and performed solo show in NYC; Writer for CNE; Writes, produces and stars in web-series New York Is Dead; Performed at McCarter Theatre, Berkshire Theatre Festival, Williamstown Theatre Festival and on 30 Rock, High Maintenance, Difficult People, A Case of You, Bad See, andBetter Living Through Chemistry
 
George Heslin
Guest Director
New York Campus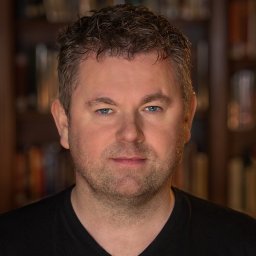 For over ten years George has served as Artistic Director for New York based Origin Theatre Company, the company launches the work of European playwrights in America. George is also Artistic Director of 1st Irish, New York's annual festival of Irish theatre. He has directed numerous projects in New York, Boston, Ireland and Brussels. Served as adjunct professor at Nassau Community College and Lehman College.
As an actor he has played across America, Ireland and London's Westend. He is a graduate of Samuel Beckett Centre Trinity College, Dublin and The Abbey Theatre Dublin Directors Program. He has directed fourteen productions at The American Academy of Dramatic Arts.
Degrees and Studies
Studied with Uta Hagen at HB Studio; Graduate of Samuel Beckett Centre Trinity College Dublin and Abbey Theatre Dublin Directors Program; Extensive acting and directing career in EU and US; Artistic Director for Origin Theatre Company and 1st Irish Theatre Festival and has received numerous awards for his dedication to culture from New York City among others
Yvette Heyliger
Acting
New York Campus
Yvette Heyliger started out in the theatre as an actor studying with acclaimed teacher of the Meisner Technique, the late William Esper. Soon after graduating, she landed a role on The Cosby Show. Yvette went on to become a playwright, director, producing artist, activist and educator. Author of What a Piece of Work is Man! Full-Length Plays for Leading Women, she has contributed to many theatrical anthologies, as well as penning many theatre industry-related articles in magazines, blog posts, textbooks, and a scholarly journal. Yvette is recipient of the AUDELCO Recognition Award for Excellence in Black Theatre's August Wilson Playwright Award, as well as their Dramatic Production of the Year Award; an NAACP's Annual Theatre Award Best Playwright nomination; the National Black Theatre Festival's Emerging Producer Award; and a Resolution from the City of Los Angeles, among others. Yvette's plays, including her one-woman show, have been presented in theatre festivals in New York and Los Angeles, as well as at the prestigious National Black Theatre Festival, the Billie Holiday Theatre, and Glouster Stage Company. Memberships: AEA, SAG-AFTRA, SDC, and Dramatists Guild. Service: AADA General Education Committee and Diversity Scene Search Committee, Dramatist Guild Equity Diversity Inclusion Committee, Honor Roll! Executive Committee, and League of Professional Theatre Women.   
Degrees and Studies 
William Esper, William Esper Studios, New York University (BA & MA – Acting), Queens College (MFA – Playwrighting), Hunter College (MA – Theatre Education) and guest artist at many colleges and universities. 
Ioanna Katsarou
Director
New York Campus
Benjamin Liu
Movement
New York Campus
MFA, Performance and Interactive Media Arts, Brooklyn College; BS, Somatic Education and Performance (Magna Cum Laude), CUNY; Graduate, Movement Theatre Studio (Lecoq), Guild Certified Feldenkrais Practitioner, Certified Systema Russian Martial Art Instructor; Certified Personal Trainer (National Academy of Sports Medicine); Certified YogaWorks Instructor (The Yoga Alliance); Lifelong international study of movement in dance, martial arts, physical theatre and movement rehabilitation; Actor, Movement Trainer, martial art instructor, and choreographer for dance, theatre and stage combat
 
Maggie Low
Acting, Audition Technique, First-Year Coordinator
New York Campus
Maggie Low has originated roles in Catholic School Girls by Casey Kurtti, at the Douglas Fairbanks Theater, Times of War by Eric Lane, at the Adirondack Theatre Festival, The Man Who Shot the Man Who Shot Jesse James at the Manhattan Punchline, Candle in the Window by Tom Gilroy, directed by Michael Imperioli, Venus' Diary by Lynne McCullough, directed by Tom O'Horgan, The Big Vig by Jason Furlani and Kerry and Angie (Critics Choice Award at the Samuel French Festival) by Gerry Sheridan. She won the 2018 Innovative Theatre Award for Outstanding Actress in a Lead Role for Chickens in the Yard with Adjusted Realists. Favorite roles include Gertrude in Hamlet, with Jared Harris at the New Jersey Shakespeare Festival, and for eight years, Dixie Lily on the Bernie Fleshkin Rock 'n' Roll Dance Party, WBAI. Feature films and television include: The Cold Lands, Postcards from America, NOC, Deborah Sampson, a guest lead on Law & Order, The Blacklist, Bull and Release. Maggie currently teaches at Maggie Low Studio and The American Academy of Dramatic Arts. She taught at NYU/Tisch Playwrights Horizons Theater School from 1998-2013. AEA, SAG-AFTRA. She is a Lifetime Member of the Actors Studio. 
Degrees and Studies
William Esper, Wynn Handman, and Tim Phillips  
Jennifer Leigh Mann
On-Camera Technique, Career Preparation, Audition Technique, Head of On Camera Department, Summer Program Coordinator
New York Campus
BA, UNC Chapel Hill; BA, Hunter College; MFA, UNC Greensboro; Studied with Joan Rosenfels, Suzanne Shepherd, Tim Phillips; Actor credits on One Life to Live, NBC's Revolution, Netflix's House of Cards(seasons 4 & 5) and The Disappointments Room; Taught at UNC Greensboro, Greensboro College and InStudio
 
Matthew Dean Marsh
Musical Theater Singing
New York Campus
Christopher McGovern
Vocal Production, Musical Theater Performance, Song Interpretation
New York Campus
Christopher McGovern has been with The American Academy of Dramatic Arts since 2011. A highly sought after vocal coach and musical director, he has accompanied Tony Award winners Heather Headley, Rupert Homes, Jason Alexander, Cady Huffman and Steve Kazee, among others. Additional concert work includes appearances with Tony nominees Alison Fraser, Max Von Essen, Liz Callaway and Tovah Feldshuh. Christopher is the long-time pianist and arranger for the original Belle in Beauty and the Beast on Broadway, Tony nominee Susan Egan, including several national tours and a performance at Carnegie Hall. His songs have been featured on CDs he produced for Ms. Egan (Coffee House, Winter Tracks, Live), as well as Tony nominees Rebecca Luker (Leaving Home) and Alison Fraser (Men In My Life), and original Rent cast member Gilles Chiasson (Slow Down). Theatrical writing credits include the libretto and score for Lizzie Borden (Goodspeed Musicals); music and lyrics for the Award-winning Cagney! (Off Broadway in 2015); libretto, original songs and dance arrangements for the hit regional musical Backwards In High Heels; music and lyrics for Dr. Radio; and several songs for Disney Worldwide Entertainment, including the world premiere original castle projection show Let The Memories Begin for both US parks, and Once Upon A Time and Color Of The Wish for Disney/Tokyo. His six original musicals for children, produced by Stages Of Imagination, won a National Parents Choice Award. Other NY theatre credits as Musical Director and pianist include: Still Getting My Act Together (music by Nancy Ford, starring Gretchen Cryer); Marry Harry (Signature Theatre, directed by Kent Nicholson);  Ionescopade; That's Life (Outer Critics Circle nomination); Breathe (American opera Projects); Love Linda (directed by Tony winner Richard Maltby, Jr.);  Two By Two (directed by Tony winner Martin Charnin); The Jazz Singer;  Schmidt & Jones Roadside; Identical Twins From Baltimore; Sheba;  and The Fishkin Touch starring Mike Burstyn and Joan Copeland. He was the Music Supervisor for the US/international tour of Fame, and his favorite regional credits include Hair; Next To Normal; Pajama Game; and the regional premieres of  Amanda McBroom's Will's Women; Spitfire Grill; Last Five Years; and Another Summer (starring Marni Nixon). Christopher has taught master classes in audition technique and song interpretation in several American universities including Texas Christian University of Arizona and University of Miami, as well as a special concert/master class appearance with Susan Egan at the Teatro Astral in Buenos Aries.
 
 
Degrees and Studies
BM, Vocal Performance (magna cum laude), concentrations in Composition and Piano, Temple University; Studies in piano and duo piano at Settlement School of Music, Philadelphia
Lisa Milinazzo
Guest Director
New York Campus
Nominated for two LA Weekly Awards. Recently directed 3D HAMLET, featuring Alec Baldwin, Michael Emerson and Richard Easton (Edinburgh Fringe festival and Irish Arts Center, NYC.) Her short film The Query, premiered at the Cannes Film Festival. She has directed theatrical premieres of Eve Ensler, Alexandra Gersten and George F. Walker, among other notable playwrights. Directing credits include: Rattlestick Theatre, Origin Theatre Company, Capital Repertory, Fundamental Theatre Company, HB Playwright's Foundation (w/Amy Wright), Home for Contemporary Art, Alice's 4th Floor, HERE; Fleetwood Stage, Schoolhouse Theatre, Axial and Saint Genesius (LA). Actress/director with The Actors' Space Acting Company. Adapted/directed Chekhov's The Black Monk, (starring Tony Award Nom., Marin Ireland) Connelly Theatre, NY. Teaches a private Directors & Actors Lab and at NYFA in NYC. Performance/lecture: Poland, Canada & the US. Van Ameringen Foundation Grant, Tisch SOA Scholarship and USA Rehabilitation Services Fellowship.
Degrees, Studies and Credits
BFA and MA, Tisch, NYU; Studied with Alan Langdon and Nikos Psacharopoulos; Film credits include The Query featured at Cannes Film Festival; Three Midtown International Theatre Festival and two LA Weekly Award nominations, premieres for Eve Ensler and George F. Walker at Rattlestick, Capital Repertory and Edinburgh Fringe w/Alec Baldwin, Michael Emerson and Richard Easton
Kyra Miller
Alexander Technique
New York Campus
MFA, University of Washington; AmSAT Certificate in Alexander Technique, Balance Arts Center; Mannes College of Music; Studied voice with Ray Fellman, Julian Patrick, Vicki Clark, Ellen Shade, Bruce Kolb, Marc Schnaible and Aaron Hagen; Studied dance with Joffrey Ballet School, David Howard, Maggie Black, Simon Dow, Zvi Gotheiner and Paul Taylor School; Nominated for San Francisco/Bay Area Critics Circle Best Actress Award for Rags at TheatreWorks Silicon Valley; Also appeared in A Light in the Piazzaat Philadelphia Theatre Company, The Time of Your Life at Seattle Rep/A.C.T., and Biographyat Pearl Theatre
 
Nurit Monacelli
Acting, Movement, Audition Technique
New York Campus
Nurit was a company member of International Wow, a member of Anne Bogart's Directors' Ensemble at Columbia University, and has worked and trained with the innovative theater Blessed Unrest. A leading actress in award winning independent films that have circulated nationally in over 20 festivals, she has appeared Off Broadway at the Drama League, New Georges, The Culture Project, HERE and the Flea. Regional credits include many Shakespeare plays including Andrei Serban's Merchant of Venice. TV credits include All My Children, As the World Turns, and Law & Order: Criminal Intent. Internationally, Nurit has performed at the Andrews Lane Theatre in Dublin and the Moscow Art Theatre.
A trained violinist and native New Yorker, Nurit is intrigued by how various cultures and art forms overlap. In addition to performing and teaching, Nurit coaches privately and produces new work.

Degrees and Studies
MFA, Moscow Art Theater School/ART at Harvard University; BA, Brown University; Trained with Scott Zigler, Marcus Stern, Andrei Droznin, Margaret Eginton, Caymichael Patten, The Barrow Group, Extensive acting credits include theatre, film and TV
Nicola Murphy
Acting, Director
New York Campus
Angela Nahagian
Movement
New York Campus
Degrees and Studies
Graduate, American Repertory Theater, Moscow Art Theatre School; Select credits include: ART's Donnie Darko, Cardenio, When It's Hot, It's Cole; MXAT's Celebration and Three Sisters, Anthropology's The Blue Room, Page 73's Another Beautiful Day, Zellerbach Playhouse's Escape from Happiness, Bay Area Opera's The Magic Flute; Founder of Close to Six Company
Erin O'Leary
Alexander Technique
New York Campus
Erin O'Leary is an actor, a member of Actor's Equity Association, the National Alliance of Acting Teachers and an AmSAT certified Alexander Technique teacher. Additional teaching includes: Juilliard- Drama Division, The O'Neill Center/ National Theater Institute, The Wooster Group, Univ of TN Opera and private coaching in Manhattan and Brooklyn.
Degrees and Studies
MFA- University of Tennessee/ Clarence Brown Theatre; Knoxville, TN, BFA (cum laude)- DePaul University, Chicago IL; Alexander Certification (AmSAT)- ATNYC  Additional training includes: Naropa University, Boulder, CO; SITI Company, NYC; Magdalena Festival Brisbane, AU; European Association for TheatreCulture, Berlin & Moscow
Burke Pearson
Core Faculty—Acting
New York Campus
Longtime member of the acting company at Circle Rep; acting credits in regional and Off-Broadway, including the Public Theatre and the Kennedy Center; films and television. Villager Award, Best Actor (Box Office by Elinor Jones), Drama Desk Award, Best Ensemble (Balm in Gilead by Lanford Wilson). Directed at various theatres in New York and elsewhere, and The Academy. Taught in Seattle, and at Circle Rep in New York, and long-time faculty member at The Academy.

Degrees and Studies
BA, Portland State University; Studied acting with Katharine Sergava, Uta Hagen, Marshall Mason, Rob Thirkield, William Esper, James Tuttle and Michael Moriarty; directing with Marshall Mason; voice with Clyde Vinson, Robert Neff Williams; Longtime member of Circle Repertory Co.; Award-winning actor, credits include theatre, film and TV
Susan Pilar
Core Faculty—Acting, Audition Technique
New York Campus
Susan Pilar has performed in New York with Lincoln Center (Broadway), Manhattan Theatre Club, The Public Theatre (NYSF), Ensemble Studio Theatre and The Raw Space (Actor's Studio). Her regional credits include; the Guthrie Theatre, American Conservatory Theatre (ACT) in San Francisco, The Shakespeare Theatre (The Folger), Passage Theatre and the Pacific Conservatory of the Performing Arts. Her TV and Film credits include: Law & Order, The Cosby Show, One Life to Live, Guiding Light and the independent movie, The Waiting Room. Susan moved to New York where she continues to work and live. When not performing, Susan is busy teaching, directing and coaching privately. She is also proud to be a core faculty instructor at the prestigious American Academy of Dramatic Arts, where she has been teaching and directing for the past 14 years. Susan also teaches acting and audition technique at the T. Schreiber studio. Currently she co-created The FUSE with casting director Scott Wojcik, which is in its 7th successful year.

Degrees and Studies
MFA, American Conservatory Theatre; BFA, University of Southern California; Fellowship, The Shakespeare Theatre–The Folger: Performance credits include Lincoln Center–Broadway, Manhattan Theatre Club, The Public–NYSF, The Guthrie, Ensemble Studio Theatre; Founder of Reel Intentions, a production company that creates actor demo reels
Janis Powell
Head of the Acting Department, Core Faculty—Acting
New York Campus
Janis Powell has trained, directed and coached hundreds of actors, directors, writers and producers working On and Off Broadway, in regional and international theatre and film and television. She has served at The Academy since 1979 as a member of the Core Faculty since its inception, as Director of Instruction of the evening program for 23 years and of the full-time program for three years. Janis has directed more than 50 main-stage productions in New York City, including Off-Broadway's Bartenders, nominated for an Outer Circle Critics Award, Sylvia and Dancing at Lughnasa for The Snarks Ltd., Bedroom Farce at The Gloria Maddux Theatre and An Inspector Calls for the Amateur Comedy Club. She directed 20 productions for The Academy Company, most recently Suddenly Last Summer and Becoming Memories. Janis has taught and directed in many venues including HB Studio, T. Schreiber Studio, The Neighborhood Playhouse, The John Houseman Theater, The University of Texas at Austin and Lexington for the Performing Arts. She is the founder and artistic director of NYC non-profit theatre company Spiral, Inc. and teaches professional acting workshops for Janis Powell Studio in Manhattan.

Degrees and Studies
BFA, Theatre, University of Texas; Trained at Hollins University; Studied acting with William Esper, Herbert Berghof, Gene Frankel and Circle in the Square; Directed and coached hundreds of actors, directors, writers and producers in theatre, film and TV; Founder and Artistic Director of Spiral, Inc. and Janis Powell Studio
Thomas Rene
Head of Voice & Speech Department, Core Faculty – Voice & Speech, Director
New York Campus
Degrees and Studies
MA, Voice Studies, Royal Central School of Speech and Drama, University of London; BS, Communication Sciences and Disorders, Worcester State University; Worked at Royal Central School of Speech and Drama (MA/MFA Voice Studies), Trinity Laban Conservatoire of Music and Dance, Performance Preparation Academy and College of Staten Island; Professional voice and accent/dialect coach
Dan Renkin
Stage Combat
New York Campus
Degrees and Studies
BA, Drama/Film, University of California, Irvine; Trained at Grotowski Workshop and Circle in the Square; Studied with Robert Cohen, Moni Yakim, Jonah Emsig, Terese Hayden, Jacqueline Brookes, among others; and Combat with B.H. Barry; Extensive experience includes stunt coordinator for TV series and fight coach at Metropolitan Opera 
Timothy Stickney
Acting, Shakespeare, Audition Technique, Guest Director
New York Campus
Degrees and Studies
AOS, American Academy of Dramatic Arts; Stage, film and television actor: Stratford Shakespeare Festival, New York Shakespeare Festival, Theatre for a New Audience, The Public Theater, Hartford Stage Company, Seattle Rep, St. Louis Rep and ABC's One Life to Live
Jay Stull
Director
New York Campus
Eleanor Taylor
Alexander Technique
New York Campus
MM and BM, Vocal Performance, University of Minnesota and New England Conservatory; AmSAT Certified; Faculty of Manhattan School of Music, Respiro Opera and Riverside Initiative for the Alexander Technique; Trained in Jessica Wolf's Art of Breathing and Betsy Polatin's The Actor's Secret Methods; Led Alexander Technique Masterclasses for University of Michigan Musical Theatre Program, University of Illinois-Chicago Theatre Program, National Opera Association's Eastern Regional Conference, Music Educators Association of NYC/United Federation of Teachers, Freedom to Act and Freedom to Make Music Conferences, American Society for the Alexander Technique Annual Conference and Brooklyn Opera Works' Summer Vocal Arts Institute
          
 
Robert Tendy, Jr.
Voice & Speech
New York Campus
MFA, University of California, Irvine; BA, Binghamton University; Studied with Knight-Thompson Speechwork's Phil Thompson and Cynthia Bassham, Director of Certification for Fitzmaurice Voicework
 
Michael Toomey
Shakespeare, Director
New York Campus
Degrees and Studies
MFA, Lecoq-based Actor Created Theatre, London International School of Performing Arts and Naropa University; BA, St. Lawrence University; Founding member, Split Knuckle Theatre Company; Teacher, Shakespeare & Company's Professional Training Program; Actor, fight choreographer and director at Shakespeare & Company
Robert Tunstall
Theatre Dance
New York Campus
Robert has performed in World Tours with A Chorus Line (Bobby), 42nd Street, and The Wizard of Oz (Scarecrow). Robert has also performed at the Kennedy Center. His appearances include the 35th anniversary celebration (with Angela Landsbury and Celebrate Broadway, with Linda Eder and John Lithgow). Guest Teaching Artist: Stephens Collage, Princeton Dance Theatre, US Performing Arts Camps, The Harkness Center and the Alvin Ailey Extension.
 
Robert's Choreography credits include: Cats, Evita, Wonderful Town, Carousel, Les Miserables, A Funny thing happened on the way to the Forum and Deborah Gibson live in concert. He assisted choreographed for the feature film The Master of Disguise (with Dana Carvey). He had the opportunity to speak with Academy alumni Florence Henderson after her performance in Off-Broadway's Singular Sensations.  When asked if she had any advice for his students, she said "A teacher at the Academy said something to me that has stayed with me my entire career... Keep a cool head and a warm heart." Robert most recently filmed an episode for Tru TV's Caught Red Handed, which will air this fall.
 
Degrees and Studies
Graduate, American Musical and Dramatic Academy; Studied acting with Larry Singer and Randolf Pearson; Dance with Phil Black, Mark Esposito and Casey Colgan; Voice with Meg Bussert and Camille Wiendorn; Experience includes world tours with A Chorus Line (Bobby), 42nd Street and The Wizard of Oz (Scarecrow); Appearances in Secret Lives of Stepford Wives (Jonathan Nyce), "Duck Sauce" music video for Radio Stereo and in The Normal Heart by Larry Kramer, starring Julia Roberts, produced by Brad Pitt
Dina Vovsi
Director
New York Campus