Audition Requirements
What To Expect From Your Academy Audition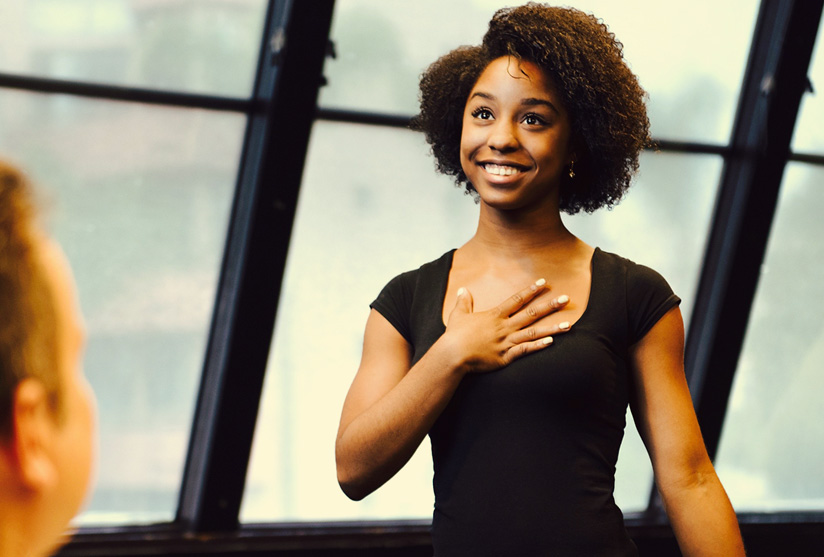 This is your opportunity to showcase your acting ability. You will be assessed in several ways to ensure that The Academy's training program is the right fit for you. The Academy's program is unique, intense, and requires a very specific skillset. A number of factors go into the decision-making and selection process; a key component is the audition.
IMPORTANT: You can schedule your audition online once we have received your application, transcript(s), and both a personal and dramatic letter of reference.
See all Audition Dates
The Criteria
Senior Academy faculty members conduct the auditions. They look for candidates who would benefit and grow from The Academy's training, in addition to the following factors:
A passion for acting
A commitment to the rigorous training program
Emotional connection to the text
Comprehension of the text
Truthful use of the body
Clarity of speech
Vocal audibility
Memorization and general preparedness
Ability to cold read
The Audition Process
1Introductions
You will be called into the audition room by an Academy assistant or adjudicator. The atmosphere will be friendly, yet formal.
This is the time to introduce yourself, then provide photos or materials, if necessary, and ask any questions that you might have. Once introductions have been made and questions answered, the adjudicator will invite you to begin your monologues.
2Performance
You will be prompted to announce your pieces. Typically, the adjudicator will ask you to state the title of the play and the name of the character you will portray.
After you have finished your first piece, take a moment then announce your second piece in the same way. Adjudicators may do things slightly differently, so be open and flexible and remember that this is an opportunity to do what you love.
The focus of your audition is, ultimately, your acting, so remain truthful to the spirit of your pieces. Perform at least one of your pieces standing so that the adjudicator may observe your movement, posture and the physicality your character. When performing, please do not "use" the adjudicator by making direct eye contact with him or her. Choose a point of focus on the wall behind him and visualize the character to which you are speaking.
3Completion
Once you have finished your interview, presented your two memorized monologues, and completed your cold reading (if applicable), the audition portion of your application is complete.
You may be asked to repeat a monologue and make slight adjustments to your performance to see how well you are able to take direction. Listen carefully and follow the directions to the best of your ability. If you have any questions or concerns that you think of later, feel free to contact the Admissions Office at any time.
Applicants for the Acting for Musical Theatre area of emphasis should review Step 4 for information on required video submission of self-taped musical selections.
4Video Submission for Acting for Musical Theatre Applicants Only
Applicants to the Acting for Musical Theatre emphasis must submit two self-taped music selections through the applicant portal prior to, or after, the live acting audition. Each piece should be filmed/uploaded as a separate piece of media. No continuous videos. Students are encouraged to use standard technology/recording devices that are available to them (i.e. smartphones, tablets, etc.).
Prepare two musical selections that are 60 to 90 seconds each. Contrasting an up-tempo with a ballad is preferred but there is no genre requirement. Sing what you love and the music that speaks to you.
For each piece, please introduce your name, the song title, and show in which it appears, and then begin your song performance. Students must sing to musical accompaniment, which could include live or pre-recorded accompaniment. No "a cappella" singing (meaning singing without music). Songs should be filmed in a ¾ shot which means the top of the head to the knees should be visible in the frame.
5Audition Results
Your audition is just one part of the application process. Completed transcripts, your personal essay, and your letters of recommendation all carry weight in your application as a whole.
When your file is complete, The Academy Selection Committee will review it. In most cases, you should receive a response within four weeks. Please feel free to contact the Admissions Office with any questions or concerns that you have during the application and audition process. Our staff is always happy to assist you.
Audition Components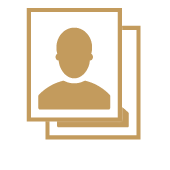 Audition Photo
Once you apply, you will be able to upload your audition photo as part of your application process. Your audition photo is needed solely for identification at your audition and is not used for determination of acceptance to The Academy.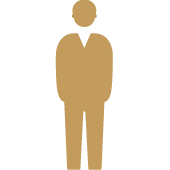 Your Appearance
Dress professionally as done in the theatre and appropriate for your pieces. This does not necessarily mean a suit and tie or a skirt and heels, but clothing and hair should be clean and neat, not distracting or obscuring your face. If you have piercings that inhibit the full use of your voice and speech, remove them beforehand. If your monologues require a range of motion, be sure that your clothing does not restrict your movement.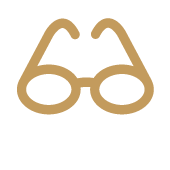 Props and Sets
You may bring a small prop to use in your presentation, although it is by no means required. A chair will be available upon request, however, we ask that at least one performance be standing, if physically possible. Please do not bring a person as a prop or focal point. This audition is about you, so scene partners will not be allowed in the audition room. The Academy will not provide sets or additional props during the audition process.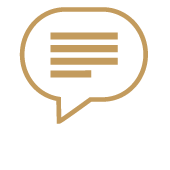 Monologues
Be ready to perform two well-prepared, memorized monologues from published plays. They must be contrasting pieces: one dramatic and one comedic, or one classical and one contemporary, totaling up to five minutes. It is recommended that one piece demonstrates your aptitude with classical materials or other heightened language text, such as Shakespeare or Restoration drama. Monologues should represent your current range, i.e., age, type or character. Read both plays in their entirety as you may be asked contextual questions relating to the monologues, or the plays as a whole. For a list of suggested plays, click here.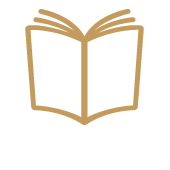 Cold Reading
Know that you may be asked to read aloud a selection of text and/or a monologue from material that will be provided during the audition. You will be given a short time to read the selection to yourself and ask any questions you may have.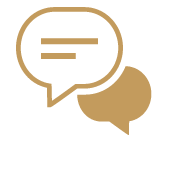 Personal Interview
You will be asked questions related to your desire to pursue acting and your interest in training at The Academy, as well as specific questions about your performance background, roles you have played, ancillary creative and/or artistic endeavors, and general questions about yourself. There is no preparation required for this section of the audition; just be yourself and be genuine. The faculty member conducting your audition is eager to get to know you as much as possible during the time.
---