Introducing the 2023-2024 New York Academy Company
It is with much honor that we introduce this year's New York Academy Company and anticipate this full season of moving performances from the newest generation of dedicated and powerful actors.
Barbara Rubin
Company Director
Led by Barbara Rubin, director, acting and dialect coach, The Academy Company performs a wide range of plays from classical to contemporary, which are performed before an invited audience of Academy guests, agents, casting directors and other industry professionals.
2023-2024 New York Company Members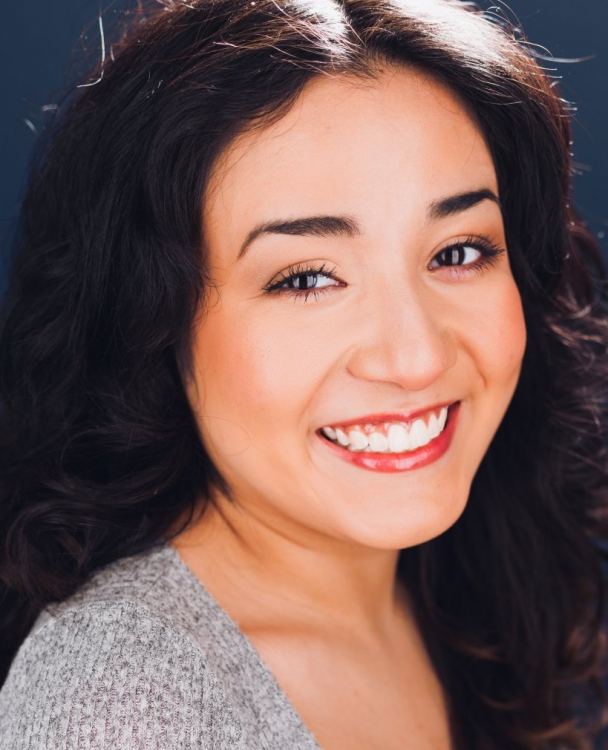 Alexa Lostaunau
(she/her/hers)
Revere, Massachusetts
Born to two Peruvian immigrant parents in the outskirts of Boston there was a young girl who dreamed of performing and inspiring girls just like her. Engulfing herself in movies through pirate websites, Alexa was glued to the world of acting. Finding creative outlets through dance, writing, film club, and performing the iconic dance from Dirty Dancing for her talent show, she knew where she belonged. Grateful for her introduction to training at the Academy, she is proud to continue into her Company Year! Her Academy credits include Lady Katherine/Desdemona in Emilia and Chorus in Trojan Woman.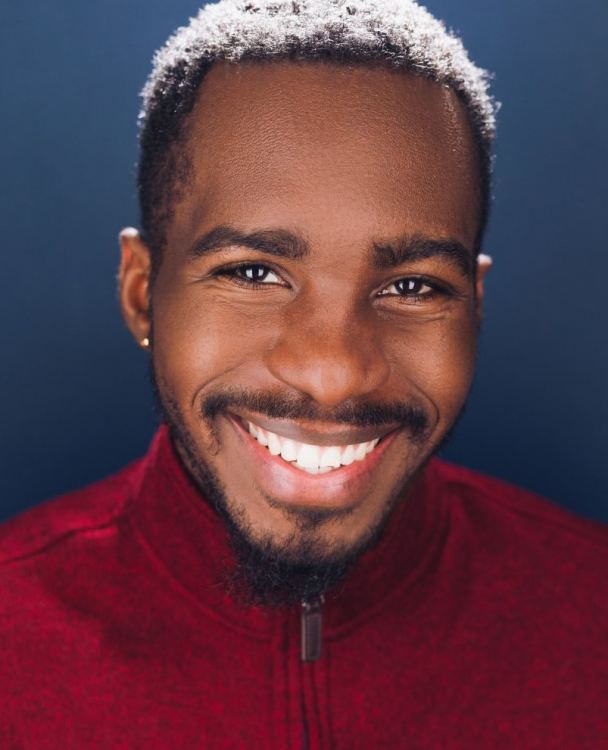 Ammunikee Gomez
(he/him/his)
Bagatelle Terrace, St. James, Barbados
Ammunikee is an actor with a rich Caribbean heritage. He started acting in 2008, where he wrote his first scene about the major issues at his high school. This influenced the school to start a drama program that remains on their syllabus today. In 2012 his career took off when he entered a musical theatre camp, Operation Triple Threat (OTT). His credits include The Wiz, Once on This Island, Matilda The Musical and many more. Academy credits include The Antelope Party and Julius Caesar. Ammunikee is grateful for the opportunity to be in the exuberant history of the Academy's Company.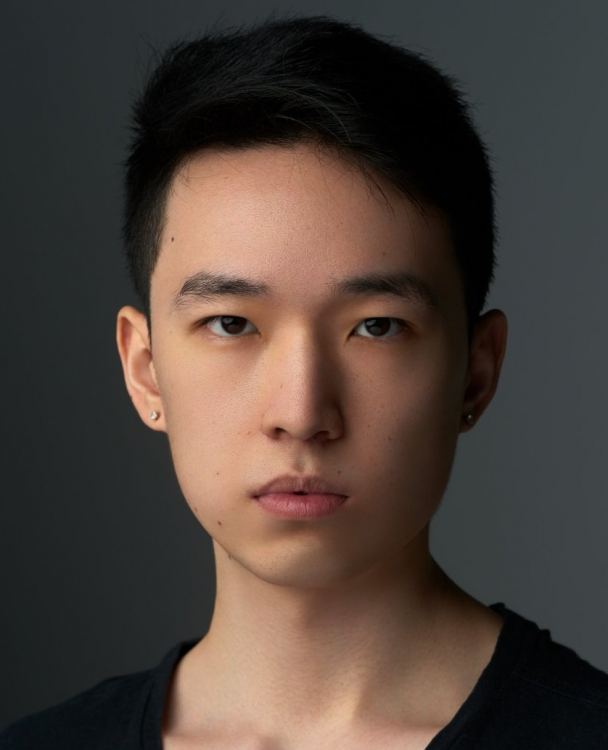 Billy Chen
(he/him/his)
Queens, New York
Born and raised in Queens, New York, Billy's journey to the stage took some time. Growing up as an Asian American, being an actor was a pipe dream. Because of this, Billy spent a few years of his life pursuing other passions, such as basketball and volleyball. However, sensing a change in the industry, Billy's dream felt more and more obtainable. It wasn't until he was three years into university that he decided he was going to follow his heart and pursue his dream of becoming a professional actor. Shortly after this decision, Billy enrolled at The Academy, and hasn't looked back since.

Chrystian Rosado
(he/him/his)
Hialeah, Florida
This Jersey kid, raised in the Dominican Republic and Miami, always had an interest in telling other people's stories, but never truly went for it, as his first love was basketball. Taking two classes in college, he realized the itch he had towards acting was truly a calling. After an ankle injury, Chrystian realized that there was only so much time to conquer, and joined the Academy, where the itch became his new found love. He played multiple characters in Julius Caesar and Candide in Candide. Chrystian is excited to bring his talent and perseverance to Company, and ready to breathe life into every character.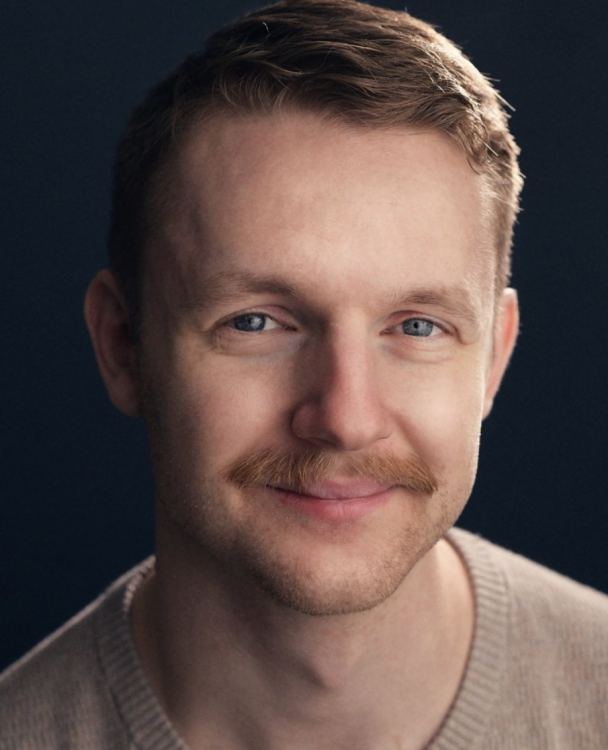 Curtis Cunningham
(he/him/his)
Calgary, Canada
From the rugged trails of the Canadian Rockies to the beaches of the South Pacific and everywhere in between, Curtis spent many years of his life as a solo backpacker traveling to over 36 countries by the age of 23. Curtis found his passion for acting from hearing and telling stories around the world and performing in plays and films such as The Mark He Left, Den of Thieves and Julius Caesar to name a few. Curtis wants to continue the art of storytelling and wants to thank his family and friends for all their support.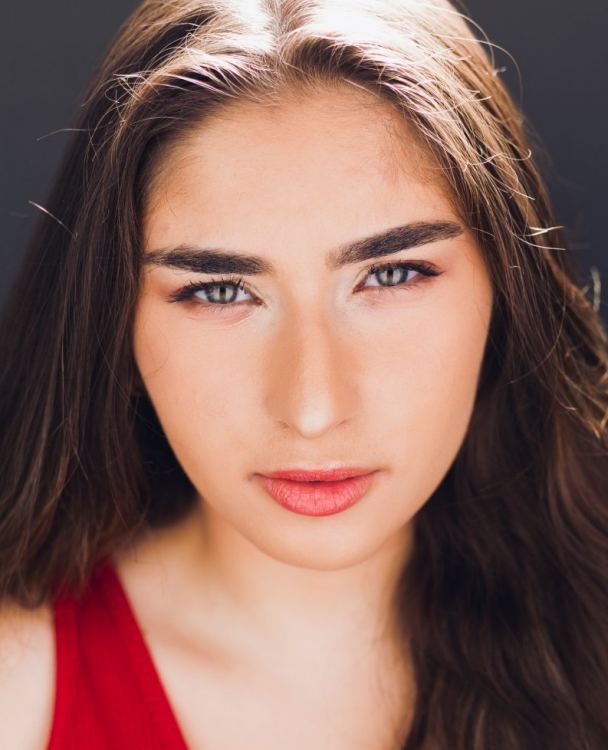 Deborah Gerofsky
(she/her/hers)
Briarwood, New York
Born and raised in New York City, Deborah has loved performing since birth. She started in dance classes, followed by triple threat classes, where her love for acting blossomed. From then on, acting, dancing, and singing became her life-force. Deborah's immensely grateful to her friends, family, and teachers for supporting her unconditionally. At the Academy, she is learning not just about her craft, but herself as a person and artist, and she's excited to be part of this year's Company! Her Academy credits include Calpurnia/Lucius in Julius Caesar and Bridget in That Poor Girl and How He Killed Her.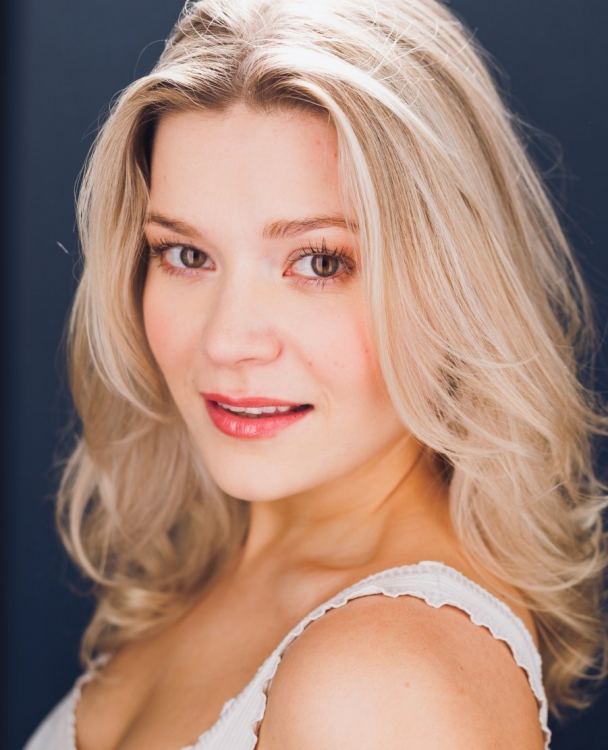 Eveline Tainio
(she/her/hers)
Helsinki, Finland
Born and raised in Helsinki, Finland, it only makes sense Eveline stepped onto the ice at age three. She fell in love with live audiences and stories behind the changing programs along with the constant development of herself. She synchronized skated for 20 years, five on Finland's national team. At age 11, she begged to have her wall painted with New York's skyline, because her dream was to study and become an actress there. Today, Eveline is forever grateful to her family and friends for their support and is excited to work with the talented actors in the Company.

Evy McIntosh
(she/her/hers)
Setauket, New York
Evy attended the Long Island Academy Of Dance before diving into acting with no regrets. She trained at Performing Arts Studio, playing leads in Pippin, Lion King, and High School Musical. When Evy  discovered TV and Film acting, she fell in love with the camera. She studied with James Ciccone. Evy has accomplished many acting goals: she was nominated as Skyline Performer 2021, selected to be in Mystic Luxury Fest 2023, and now is honored to be a part of Company 23-24. She's fallen in love with acting all over again and is proudly expressing her talent and representing the school.

Fernando Zermeno Garavito
(he/him/his)
Nogales, México
Born in Tucson, raised in Nogales, Sonora, Mexico, Fernando spent his childhood looking up to people who made him feel hopeful; comedians, song-and-dance performers, actors and actresses. As time passed, he found himself on stage, and has since pursued what his heroes did: living truthfully within imaginary circumstances. His Academy credits include Mr. Collins and Sir William Lucas in Jon Jory's Pride and Prejudice and Doug in Eric John Meyer's The Antelope Party. He is grateful to every person who has believed in him and driven him to be himself, especially his parents and his Chata. "Enjoy Every Sandwich."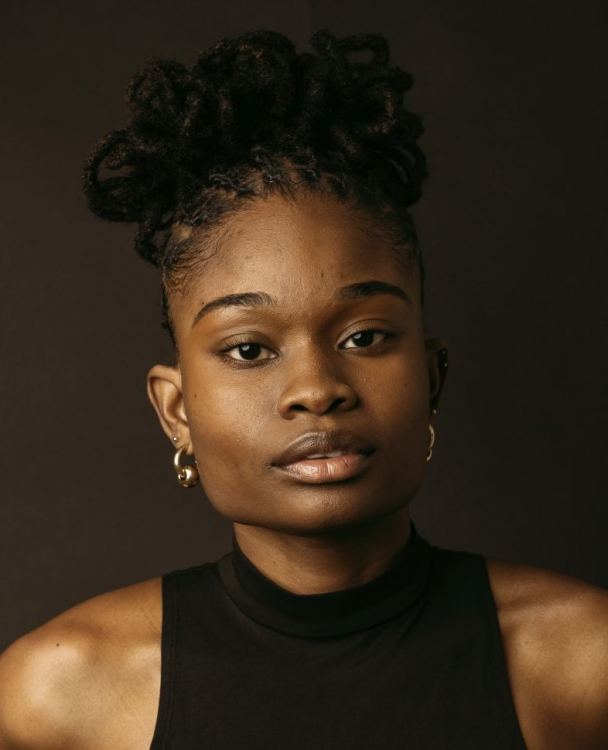 Genevieve Ngosa Daniels
(she/her/hers)
Georgetown, Guyana
Genevieve hails from Guyana where her father took her on sets to act in front of a camera. Startled at first, she was encouraged to "be yourself and just have fun." This thrilled her, and she found herself on screen and on stage: acting, dancing, performing backflips or storytelling. Genevieve moved to Barbados, and studied Grotowski and Stanislavski. She was inspired by Mahershala Ali, who said acting was his "solace," something she related to. She moved to New York to attend The Academy, and at graduation Genevieve received the prestigious Charles Jehlinger Award for acting. She's excited to join The Company and continue to embody the mantra - "be yourself and just have fun."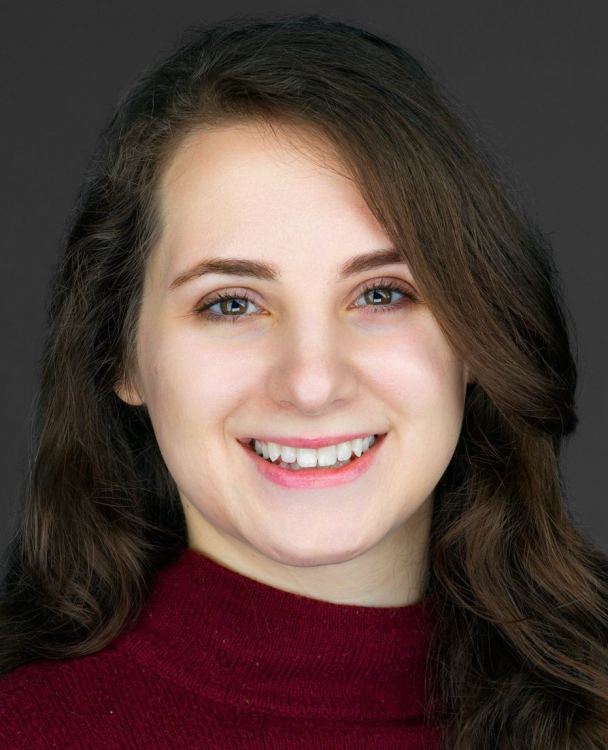 Gillian Lucero
(she/her/hers)
Alexandria, Virginia
From Alexandria, Virginia, Gillian grew up with her Dad introducing her to classic films and movie-making through the lens of a VHS handheld camera. Jurassic Park was the first big inspiration to launch Gillian's belief that acting, movie-making, and telling stories is the reason she was put on this planet. With that in mind, many acting classes, auditions, and projects ensued. After high school, having the opportunity to work on Wonder Woman 1984 was the final encouragement she needed to take the leap and pursue acting full time. Gillian would like to thank everyone who helped her make this possible.

Harry Robinson
(he/him/his)
Charleston, South Carolina
Growing up in the Carolinas, Harry always had an interest in storytelling ever since watching some movie called Star Wars. It wasn't until high school that he acted (no pun intended) upon following his ambition. Although Harry was terrified of living in New York City and leaving his lovely little abode, he was determined to take his "leap of faith" and safe to say, he stuck the landing. His Academy credits include Mark Antony in Julius Caesar and The Little Tuna in Den of Thieves. He wants to thank his family and God for guiding him on his journey!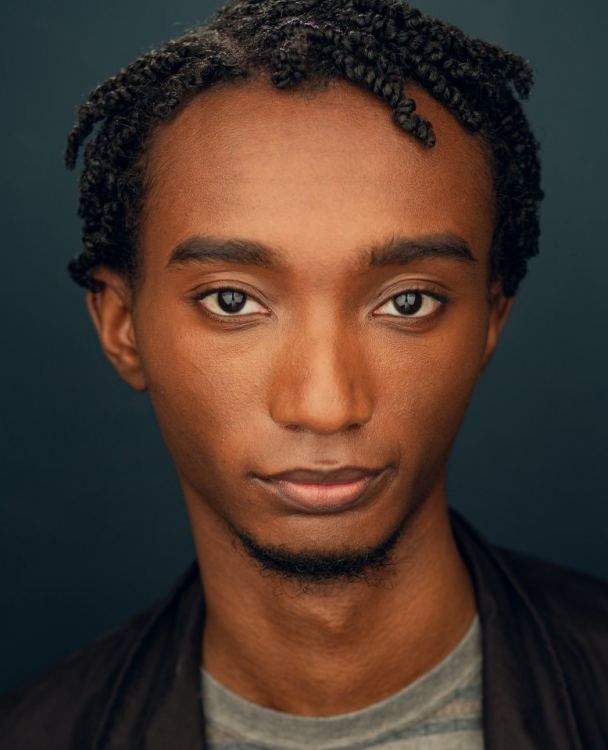 Jon-Mykul Bowen
(he/him/his)
Thorpes St. James, Barbados
From age 11, Jon-Mykul has explored the world of his imagination to deal with grief and loss, leading to his first moments onstage. From these humble beginnings, he's become a multi-hyphenate actor. Before joining The Academy, he worked with Operation Triple Threat in Barbados, performing in musicals like The Little Mermaid (Grimsby), Matilda the Musical (Escapologist & Sergei), Once On This Island (Tonton Julian), and more. Since moving to New York, his life has changed forever. He is invested in learning, and is eternally grateful to be a part of this year's Company. Seriously silly, professionally playful.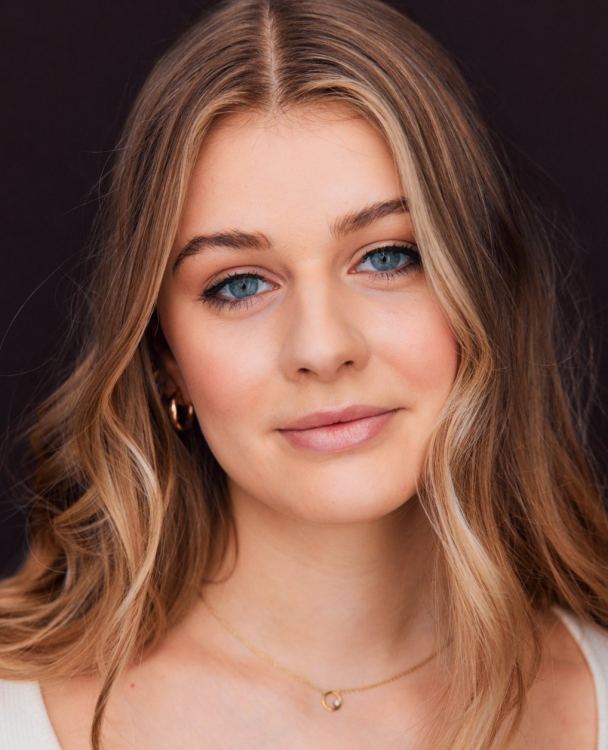 Lauryn Savela
(she/her/hers)
New Westminster, Canada
Growing up in Vancouver, Canada, Lauryn played every sport under the sun before finally landing on javelin. After throwing javelin for 9 years, and placing 3rd overall in Canada, she gave it up to pursue her true passion. The arts always called to Lauryn: she studied guitar, bass, piano and vocal arts, but found her love for acting and in 2021 moved to New York to study it. At The Academy, she played Helen in Trojan Women and Lord Howard/Hester in Emelia. She's thankful every day to be doing what she loves, and is grateful to everyone who supports her, especially her amazing parents.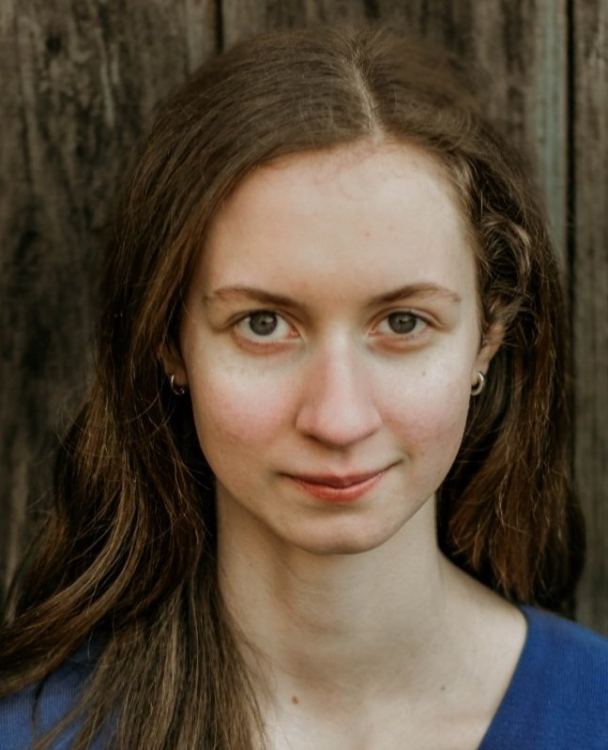 Libby Yowell
(she/her/hers)
Broadway, Virginia
From the heart of the Blue Ridge Mountains, Libby started her artistic journey in dance and later became a percussionist early on in school. She fell in love with film by rewatching movies rented from the movie store and it took off from there. From being in school musicals, church plays, and her school's film club, her passion and drive for creating art has always lived in her. Since coming to the Academy, she has loved exploring the world through art and encourages everyone else to do the same. She thanks her family and friends for the love and support!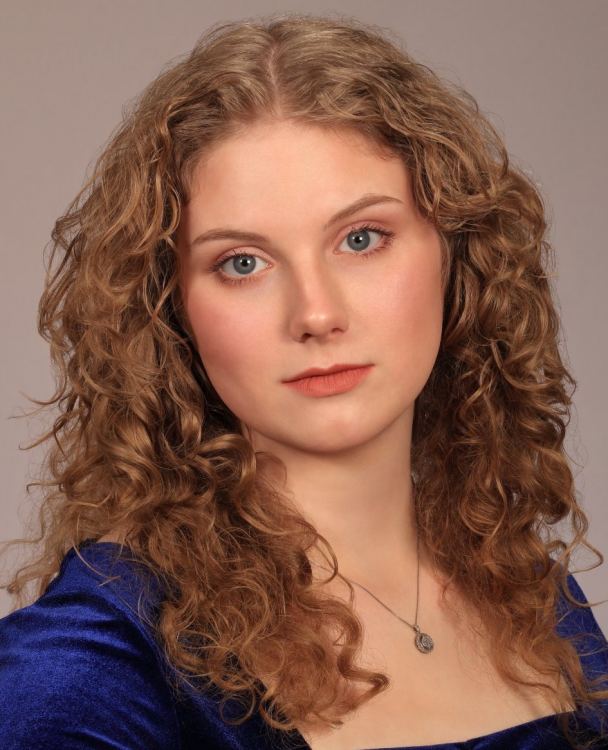 Maggie Catherine Morse
(she/her/hers)
Sumter, South Carolina
Born to a military family in Elmendorf, Alaska and raised in Sumter, South Carolina, Maggie spent her childhood performing, taking dance classes and eventually joining band as a clarinetist. Though music is her first love, she discovered her passion for acting at the Sumter Little Theatre and through her high school drama program, where she served as President. Her Academy credits include Mrs. Bennet in Jon Jory's Pride and Prejudice and Hawkins in Jaclyn Backhaus's Men on Boats. She would like to thank her family for supporting her, especially her grandma who is the reason she found acting.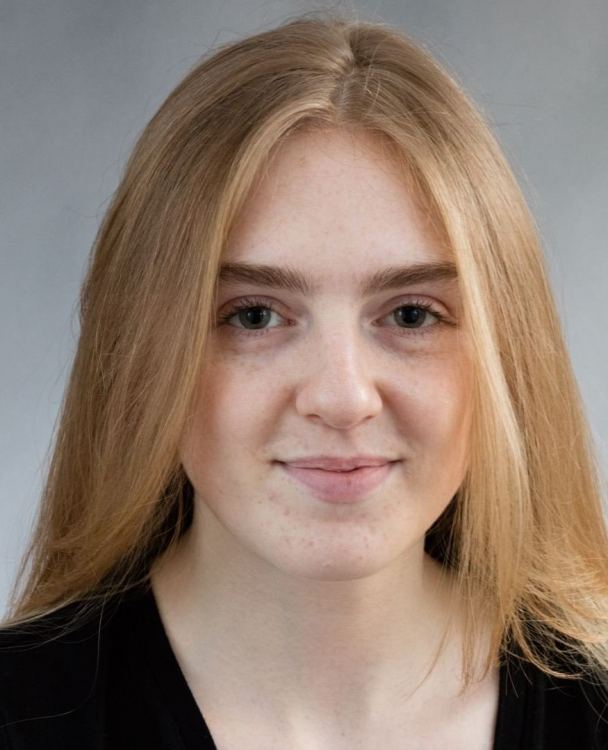 Melody Staller
(she/her/hers)
Tucson, Arizona
Melody has always been a character. She is in a constant state of play and that's why acting resonates so deeply with her. As a young child she would put on shows in her living room for her family. Her mother has always been her biggest fan and introduces Melody to other people as "my future Academy Award-winning daughter." When she discovered The Academy at age 11, she immediately started working on getting in. Her journey has been one filled with growth and self-discovery. During Company, Melody is excited to learn more about herself as an artist and individual.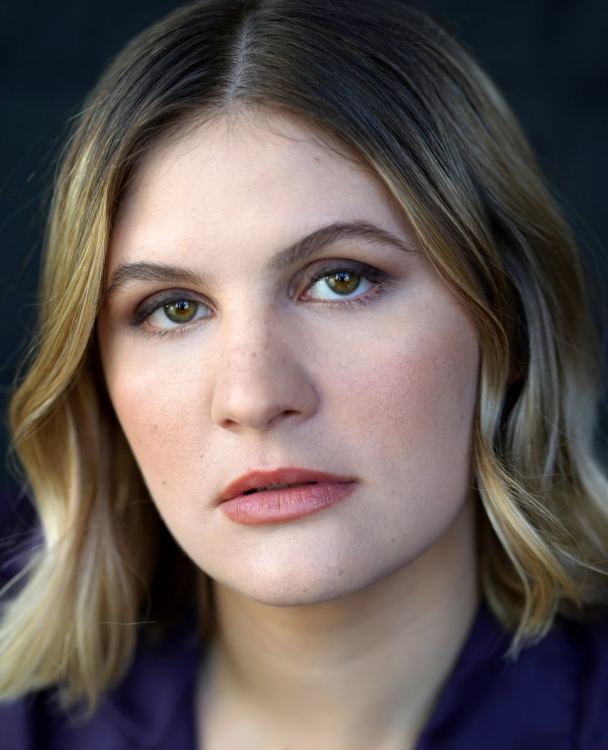 Mia Alexandra
(she/her/hers)
Hadera, Israel
Born and raised in Israel, in a bilingual household, Mia Alexandra has been fascinated with the way people express themselves for as long as she can remember. Whether it was translating One Direction fan fiction at age 14 for non-English speaking fans, or serving as a big sister to immigrant teens in the IDF, Mia has always longed to help people tell their stories and create a sense of community and belonging. Alongside acting, she loves bringing people together with cooking and dancing, and cuddling her dog, Soolie.

Ovide van der Vlist
(she/her/hers)
Amsterdam, The Netherlands
Too asthmatic for soccer and too short to model, Ovide's last resort was to go to theatre school, because there they "accept everybody."  But it was in theatre school where she found herself. An Academy instructor once told her, "You've got to be comfortable with being uncomfortable." Ovide's goal is to find the vulnerability within her--- to be as raw and human as possible. Every story is worth telling. When the question in her mind becomes, Am I really going to do this?, she knows she is about to embark on a creative journey that matters.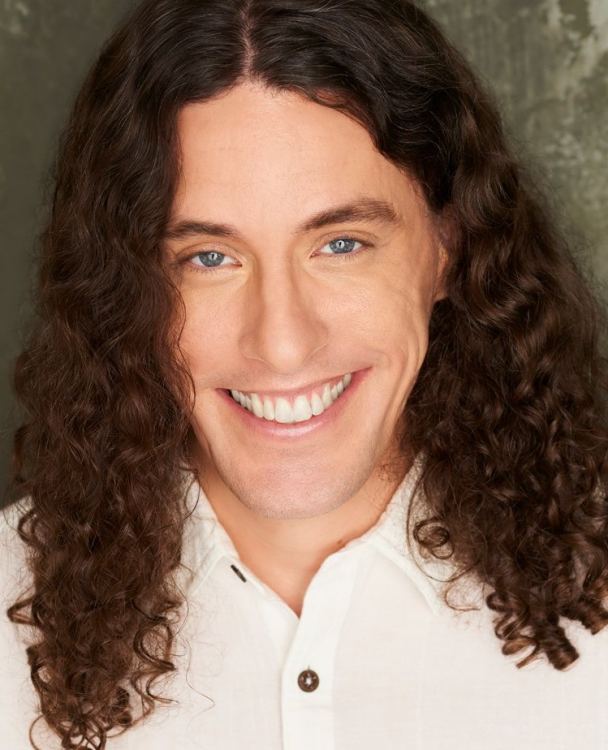 Peter Julien Lane
(he/him/his)
Los Angeles, California
Peter started out as an English major. In college, he further developed as a dancer, an improv comedian, and later, a corporeal mime. As a student of literature and as a poet, he uses acting as a means of stepping into a text and living it. The Academy gave him a chance to synthesize his interests into a holistic creative practice. His credits include Roland Maule in Present Laughter and Nick in Pocatello. He would like to deeply thank his family and friends for supporting him in his creative work.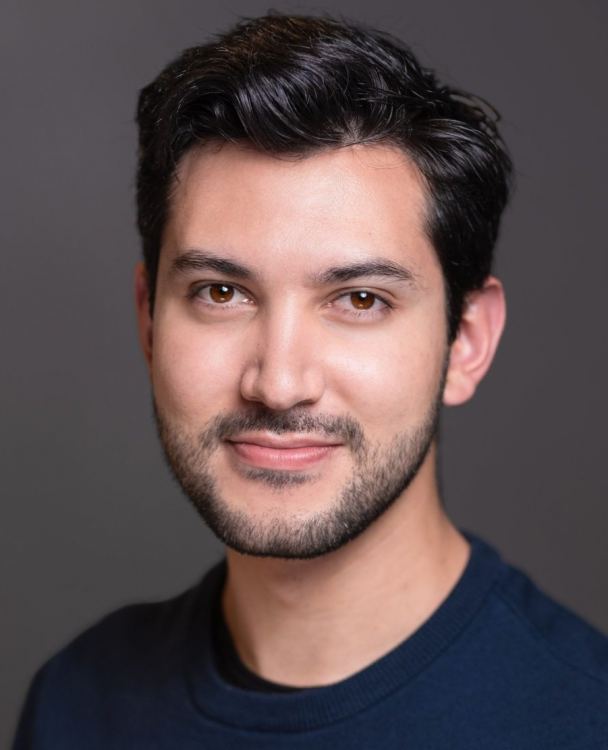 Rodolfo Ornelas
(he/him/his)
San Luis Potosí, México
Rodolfo has been led by a very Mexican sensibility since he was a child. At only 15, he became a pupil of actor Mario Iván Martínez (Like Water for Chocolate), opening his heart to acting as a way of discovering and enjoying life. His Academy credits include Daniel Kaffee in A Few Good Men, Oscar Madison in The Odd Couple, and Dr. Stockman in Paragon Springs. He recently participated in Rodrigo Prieto's directorial debut Pedro Páramo for Netflix. Rodolfo expresses gratitude to his family, friends, and teachers, especially The Academy's Los Angeles campus for their unwavering support.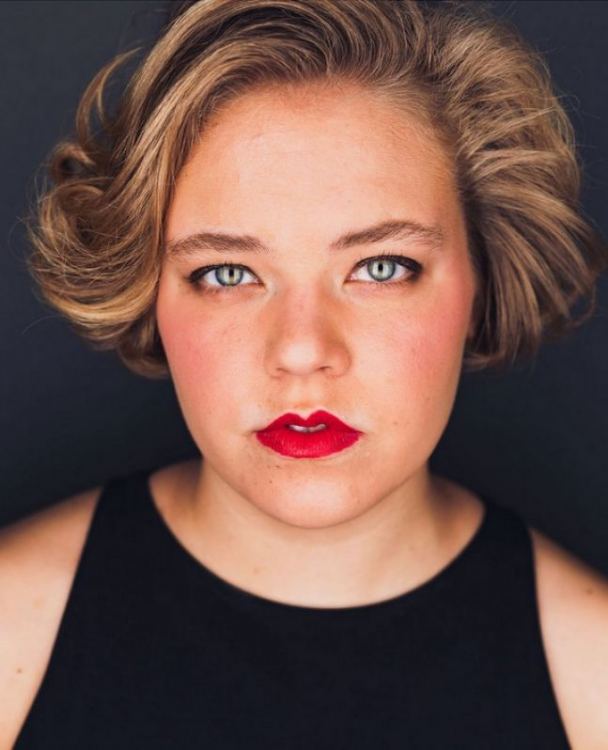 Rosie Allenson
(she/her/hers)
Weehawken, New Jersey
Rosie's ardent love for theatre began at the age of three with Cinderella, which she memorized and performed for her parents daily. Her passion for acting never faded. She grew up on the community stages of her hometown, exploring works like The Taming of the Shrew (Bianca) and Pygmalion (Eliza), among others. Her Academy credits are Romeo and Juliet (Juliet) and Blue Stockings (Carolyn). Rosie is elated to continue her time at the Academy in the Company. She would like to extend an ocean of gratitude to her parents for supporting her journey from Cinderella to New York.

Samuel B. Dolman
(he/him/his)
Hartley Wintney, United Kingdom
Samuel B. Dolman is a passionate British actor, driven by a love for storytelling. Through extensive travels in the UK, Europe, Malaysia, and North America, he has immersed himself in diverse cultures, enriching his craft and deepening his understanding of the human experience. Through his performances, Samuel challenges perspectives, unites communities, and inspires audiences to appreciate the beauty of our global family. Always eager to learn and grow, he continues to add his own unique touch to the incredible tapestry of human experiences.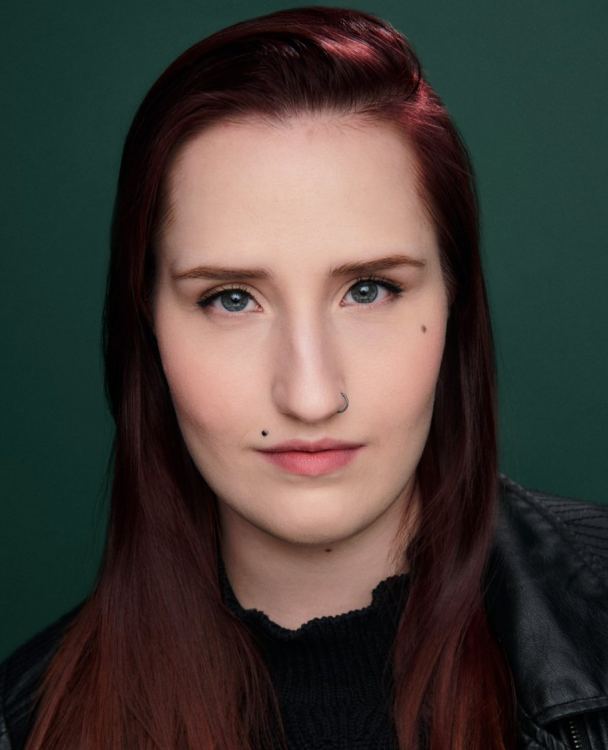 Sandi Ankenman
(she/her/hers)
Centennial, Colorado
Born and raised in Denver, Colorado, Sandi found her love of performing at a young age through dance. She transitioned to theater in middle school, where she worked her way up from Fairgoer #3 in Charlotte's Web to roles like Goldie in The Diviners and Ted in Peter and the Starcatcher at Eaglecrest High School (go Raptors!). Sandi is thrilled to be a part of the Academy's 2023-24 Company. She would like to thank her family, her partner, and everyone at the Academy for helping support her through her creative journey.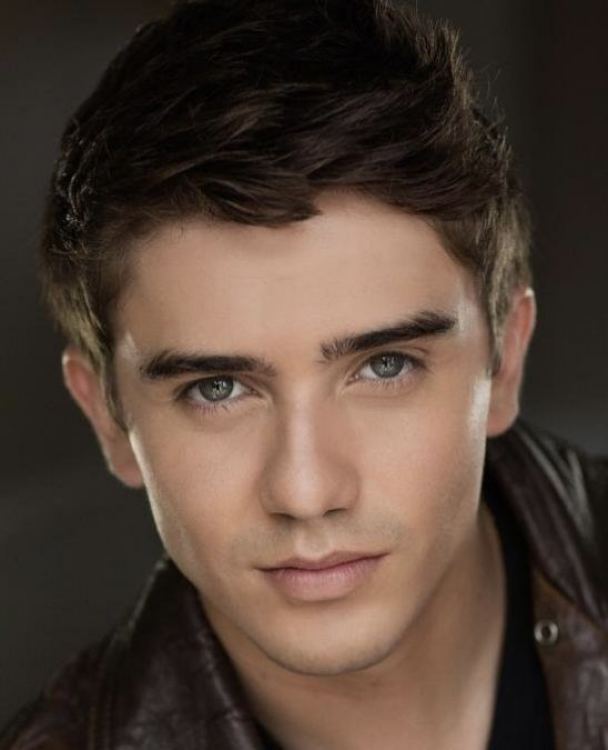 Seb Montenegro
(he/him/his)
Bogota, Colombia
Born and raised in Bogota, Colombia, Seb was always fascinated by movies and sports. During high school, he was on the soccer and volleyball teams. Always looking for diverse ways to challenge himself, he joined a calisthenics team and ended up competing nationally. In 2017, Seb moved to the US. He holds a Bachelor's degree in Film from Full Sail University. He shot several short films behind the camera, but found his true passion in front of it. In 2022 he joined The Academy, and is beyond grateful to create among friends and to keep growing as an artist.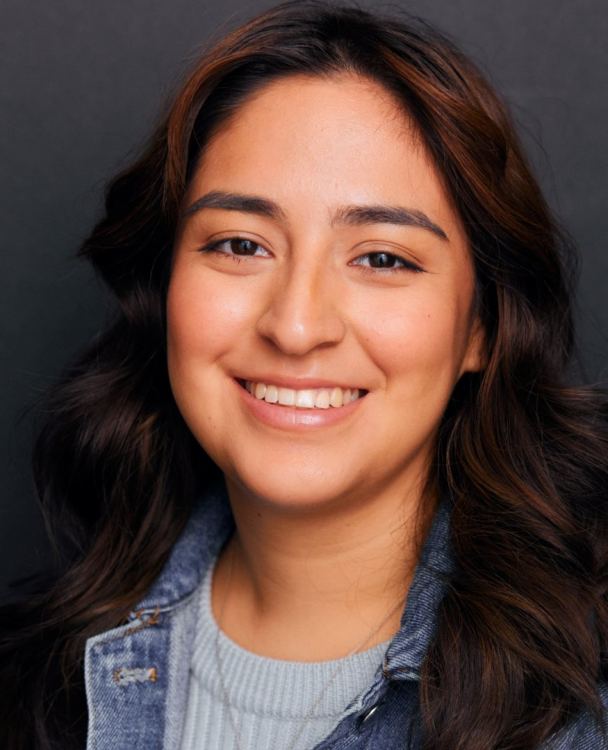 Valeria Piedra
(she/her/hers)
Durham, North Carolina
Valeria is an Ecuadorian actress born and raised in Puyallup, Washington. She found her passion for acting, dancing and singing at a very young age. When she was accepted into the Academy she was excited to begin her journey and training towards honing her craft. Now in Company she is thrilled to put that training to use and keep growing as an actor. Her credits include Henry Percy, Henry Green, and Lord Salisbury (Richard II), and Kelly (Pocatello). Valeria is grateful for her family's support and hopes to make them proud. She can't wait to get this company season started.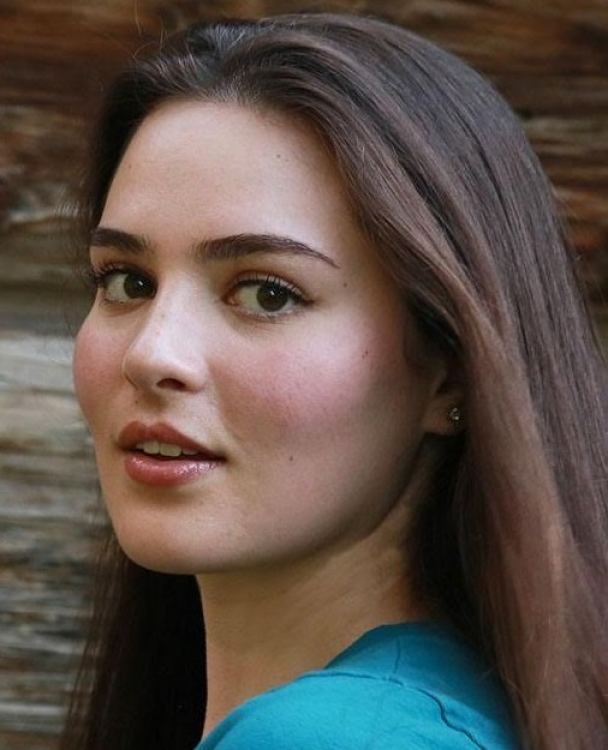 Yarmony Mactaggart Bellows
(she/her/hers)
Vail, Colorado
In the Rocky Mountains of Colorado, Yarmony spent her childhood acting in school plays and alpine ski racing competitively. She always felt her heart was on the stage, and continued acting through high school in New Hampshire. She attended summer workshops at Stagedoor Manor, Shakespeare's Globe and at The Academy before joining the Academy's class of 2023. Her credits include Thomas Mowbray, Queen Isabel, Abbot of Westminster, and Keeper in Richard II, and Old Shady in Men on Boats. Yarmony is grateful for the support of her family, friends, and her Academy teachers, and looks forward to her Company year.
Academy 2023-2024 Company Shows Coming Soon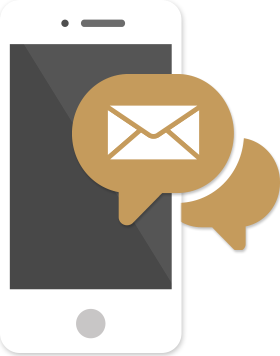 Until then, sign up for exciting news on upcoming company performances and other Academy events
Sign Up to Get Notified
Get Notified of Upcoming Academy Events
The Academy offers a wide variety of event opportunities. Please select the event(s) for which you would like to receive email notifications.


Thank You for Signing Up
You will be notified via email when your selected events become available.
This Season's Past Shows
---
---
---
---
---
---
See

This Season's Past Shows