Alumni Carvens Lissaint and Jevon McFerrin Are Smashing Every Expectation in Broadway's Hamilton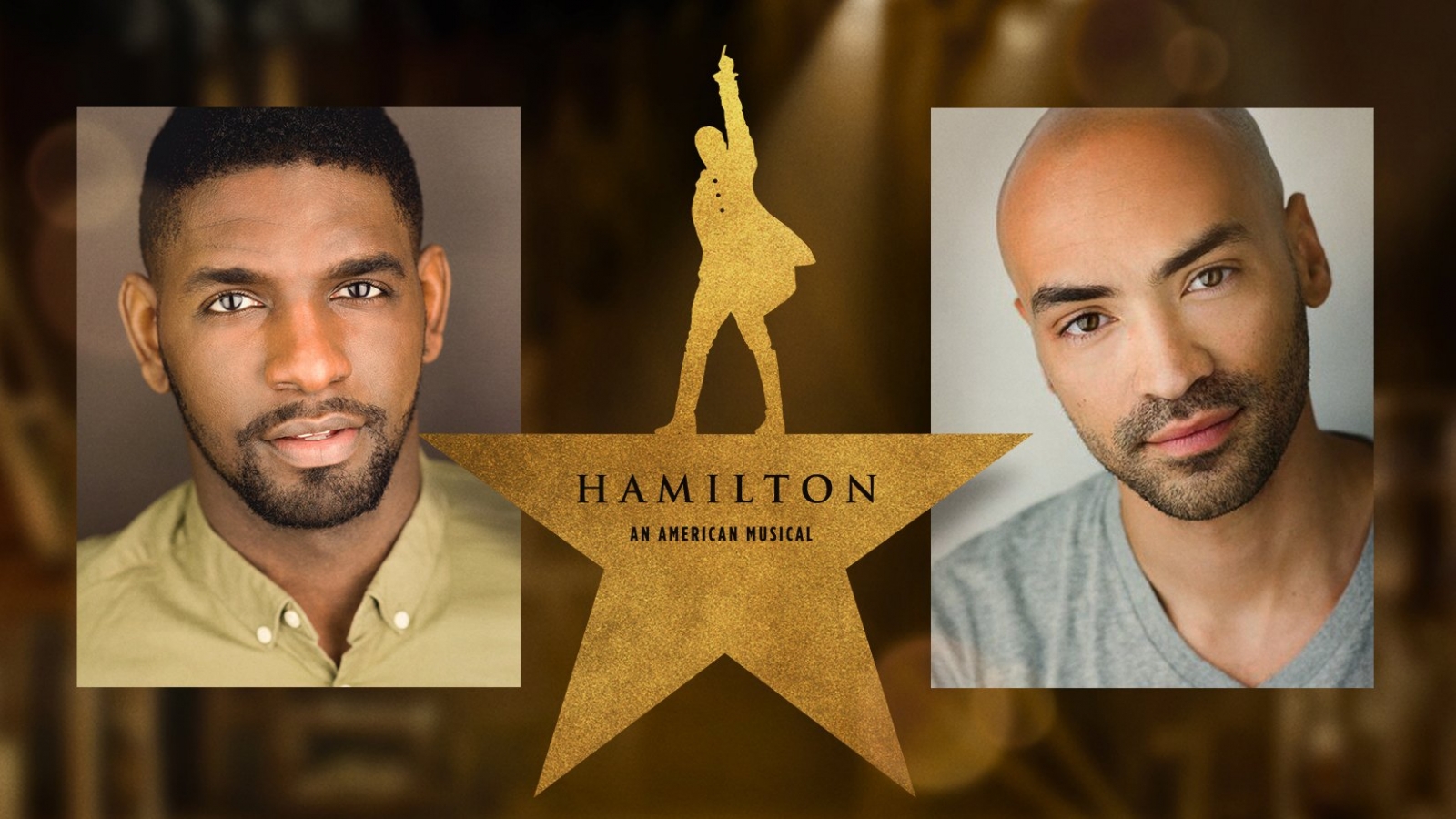 Joining the cast of the most widely-celebrated new musical in years – one that dominated the Tony and Drama Desk Awards, picking up a Grammy and the Pulitzer Prize for Drama along the way – could be a potentially intimidating task. Lin-Manuel Miranda's Hamilton: An American Musical has captured audience's imaginations through sheer genre-smashing, barrier-busting ingenuity. By framing history with hip hop and portraying the founding fathers (and mothers) of America using actors of color, Miranda and director Thomas Kail have brought new understanding to these figures' origins as immigrants, heroes, and dreamers. For American Academy of Dramatic Arts alumni Jevon McFerrin (Broadway principal cast member - standby for Alexander Hamilton) and Carvens Lissaint (currently George Washington in the U.S. touring company, after a well-received run in the Broadway production), it has been a remarkable, inspiring journey, one they'll carry with them for the rest of their careers.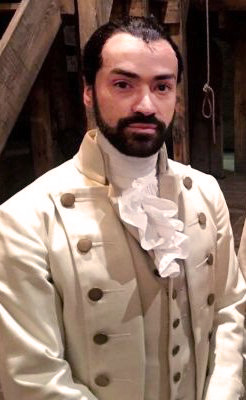 Jevon McFerrin backstage at Hamilton as the character of Marquis de Lafayette
Understanding the dreams and drives of an immigrant rings especially true to Carvens, the Harlem-raised son of Haitian parents. Though he developed his love of music and verse at a young age, it wasn't until his senior year of high school, when he saw Lin-Manuel Miranda's first Broadway smash In the Heights, that Carvens saw characters on stage whose features, experiences, and struggles mirrored his own, and life was forever changed.

Fittingly, it was actor Christopher Jackson, originating the role of Benny in that production, whose smoldering voice and stage presence made an indelible impression – Jackson went on to originate the role of George Washington in Hamilton, the part Carvens now portrays. "In the Heights changed my life for a number of reasons, largely because I was in a rough patch when I saw it, I was homeless and struggling" he says, "I would perform poetry on the subway to earn money so that I could go see that show." 
In addition to Hamilton, Carvens has built a successful career as an award-winning poet and playwright, having performed his solo show Walk as part of the Off-Broadway Hip Hop Theater Festival, and as a member of the touring cast of Words Become Flesh, written and directed by Marc Bamuthi Joseph. 
Jevon McFerrin has worked steadily since his graduation from The Academy, racking up a wide range of impressive credits in both New York and Los Angeles. The son of Grammy-winning singer Bobby McFerrin was called up last year to step in for Hamilton actor Javier Muñoz, who required temporary leave following an injury, and there is never a day when he takes his path to center stage for granted. "Coming into a show of this magnitude was something that made me step back and say 'I really need to be on top of my game,'" he says. "Everyone in this show is really, really good at what they do." Transforming into two of the lead roles, among others, and tasked with portraying some of the most emotional scenes, his contribution is critically important to the show's success. Jevon had already made his Broadway debut in 2014, in the company of the highly-lauded Motown the Musical, as well as Rent at the Hangar Theatre in Ithaca, and Balm In Gilead with T. Schreiber Studio. He has also made the jump to screen, as a featured singer in Kasi Lemmons' 2013 film Black Nativity, which starred Academy Award-winning actors Forest Whitaker and Jennifer Hudson.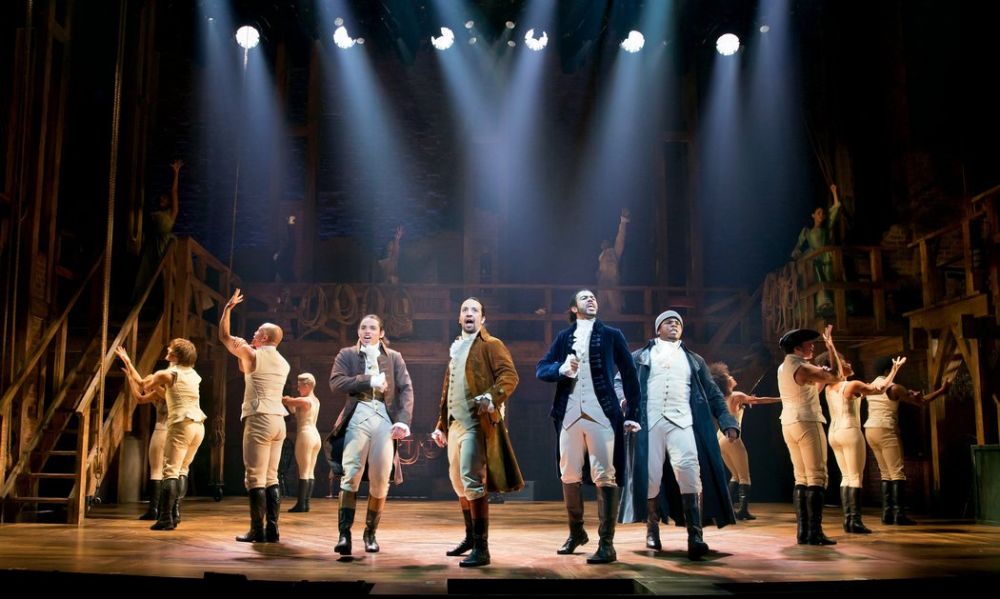 Cast of Hamilton on Broadway
The Academy's focus on vocal training and movement has reflected in alumni flourishing in incredibly demanding stage roles. "When you're doing eight shows a week – and the show is three hours long – in front of thousands of people, it can be the most draining experience," Carvens laughs. "What The Academy has instilled in both Jevon and myself is a powerful sense of discipline. I come home from a performance, and I'm on vocal rest, I'm using a foam roller on tight muscles to prevent injuries. Those are some of the things we took from The Academy, the discipline to know that this is athletic, and to treat it as such in order to give and maintain our best performances."

Jevon concurs, crediting the faculty at The Academy for helping hone his skills and approach to the work. "The same rules apply - character study, staying in the moment, being comfortable in your own skin. Having great teachers like Jackie Bartone and Janis Powell really helped along the way. The Academy gave me all the basic tools - the knowledge I gained there is what I still use today."  
Being the standby for several characters – including the title character - in the most popular musical in the world is an incredibly difficult task, since it requires learning the entire musical through for multiple parts. "The show is a machine, and you have to be on your marks, turn this way, look that way because not only are we telling a story, but we're painting a picture - a perfect mesh of lyrics, music and movement," Jevon notes. Taking the stage as the lead has proven to be an inspiring and unforgettable experience for him as well. "Playing Hamilton for the first time was pretty nuts! Just saying his name at the top of the show and taking that moment in is something I'll never forget or take for granted."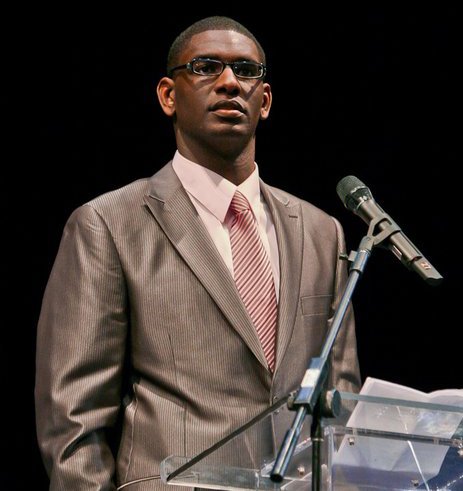 Carvens Lissaint speaking at The American Academy of Dramatic Arts graduation ceremony in New York. 
Another notable aspect of being a standby is that, when actors do take the stage, audiences aren't expecting to see them take on these principal roles at the drop of a hat. " As a standby, I get the chance to play a range of characters, but you also live in a state of not knowing what the day can bring," Jevon explains. "'Am I in the show tonight? Who am I? Wait....how does this go again?' But that's a really fun challenge, though it can be super overwhelming in the beginning. There are so many stories I can tell because every day is different in that building - but it's been a great ride so far". Can he tell if an audience is disappointed to see a standby in the part? As Jevon told Newsday, once the story onstage begins to unfold, any preconceived notions quickly melt away, and performers don't feel any sense of dissatisfaction from the crowd. "It's such a beautiful piece, with the choreography and the music and the lights," he said. "By the time people see the show, it doesn't matter who was there to tell this amazing story. The show is the star." 
Carvens agrees whole-heartedly with that sentiment and elaborates further. "Back in high school, whenever teachers would ask us to bring in poetry to read, I'd bring in some hip hop, and they'd say, 'we want you to do Shakespeare.' I was constantly being told the verse and stories that I valued weren't enough. And with Hamilton, that has turned."

Looking out into the audience every performance and seeing the faces of students much like he was watching In the Heights years ago, he is moved. "Everyone is dealing with something larger we don't know about, and being able to uplift them in these hours, to inspire people is our greater calling. Another thing that The Academy gave me was a passion to teach. To love what you do – and I think sometimes this definition gets complicated – to me, the definition is to wake up, and choose it, even on days when it's not easy. It's something much bigger than myself."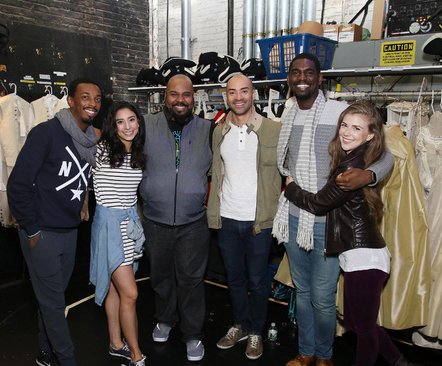 Jevon McFerrin and Carvens Lissaint backstage with fellow Hamilton castmates
Hamilton opened on Broadway in the summer of 2015 and in less than three years has become a worldwide phenomenon, a lightning strike of inspiration to the next great generation of scholars, musicians, and performers. The exceptional company of actors who bring this show to life are inhabiting roles that present unique challenges and opportunities, requiring not only artistry, but rigorous discipline, to succeed. The Academy community warmly congratulates Jevon and Carvens on their extraordinary contributions to the Hamilton legacy, which will certainly be considered a peak achievement in the history of American theatre. 


 
---

UPDATE – As of November 2018, Carvens Lissant completed his run on the national tour of "Hamilton" and will officially take over the role of George Washington in the Broadway production.
---
---