Anne Bancroft's Legendary Career Honored in New Book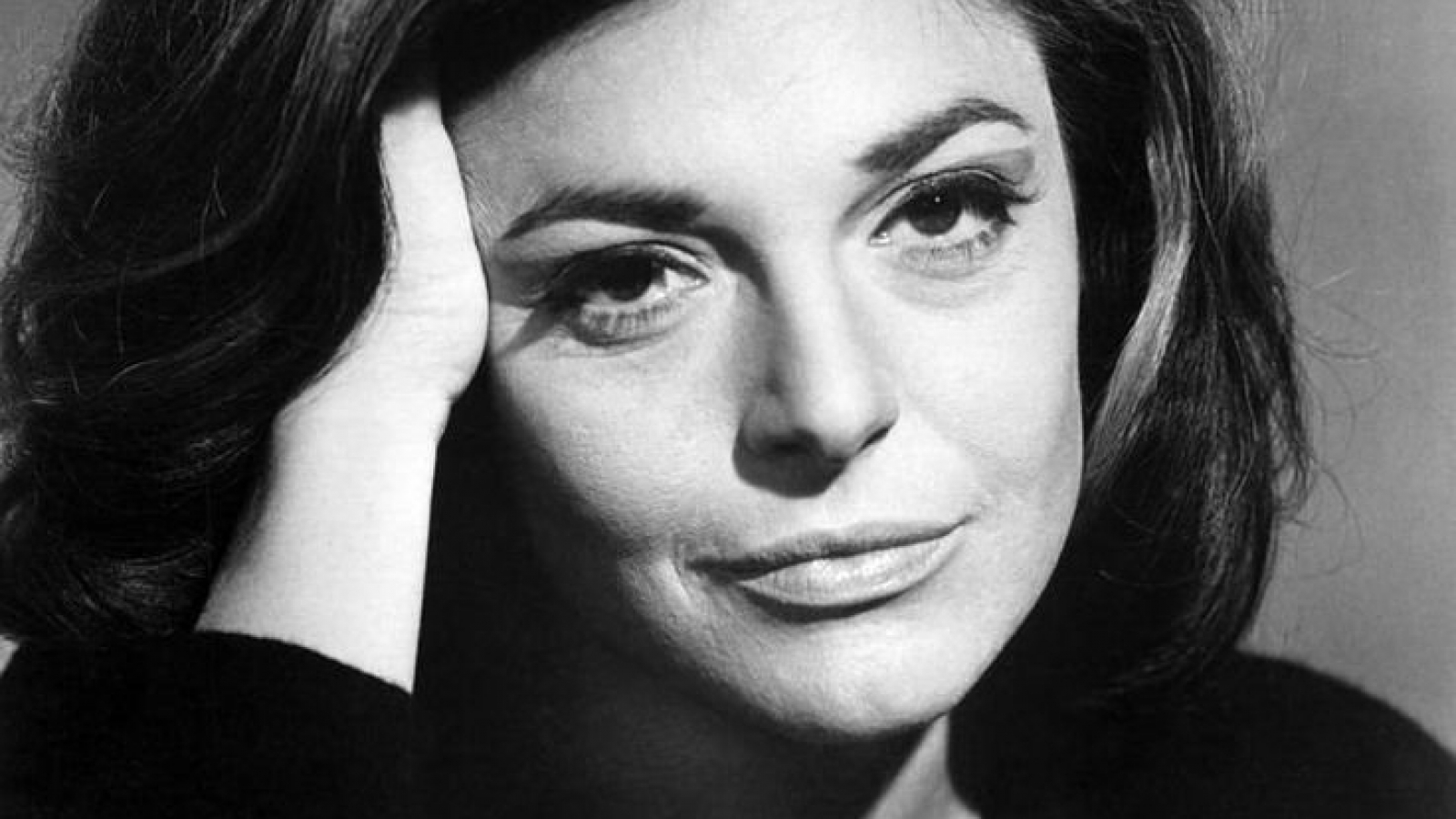 By Douglass K. Daniel
Author of "Anne Bancroft: A Life"
Those questioning the range of actress Anne Bancroft's talents might have resolved any doubts in the fall of 1967. On Broadway, she led a celebrated revival of Lillian Hellman's drama "The Little Foxes," joining George C. Scott under Mike Nichols' direction. Then her latest film, Nichols' comedy "The Graduate," opened across the country, her turn as the sexy, seductive Mrs. Robinson the highlight of what would become one of the most popular movies of all time.  
Bancroft was not even at the midpoint of her five-decade career in theater, film, and television. Applause of a different kind would come during her forty-year marriage to writer and director Mel Brooks, their fans always mystified – and delighted – that the serious actress and the kooky comic could find happiness together.  
Her performances often sparked praise, rooted as they were in a lifetime of studying the craft of acting and a dogged devotion to making a role come alive for audiences. "Know what creates a miracle?" she remarked while appearing in "The Miracle Worker," the play that brought her first widespread acclaim. "Hard work. That's what 'Miracle Worker' teaches you."  
Growing Up Italiano
Hard work was the rule at home for the future Mrs. Robinson. She was born Anna Marie Italiano in 1931 in the Bronx, New York, the second of three daughters of first-generation Italian-Americans. Her father was a pattern maker in the garment industry and her mother a Macy's telephone operator. They had no connection at all to the theater, but the daughter they called Marie was the sort of child who could climb atop a picnic table at a large family gathering and sing for the crowd.  
An interviewer later asked if she had acted as a teenager. "Did I act?" she responded. "Of course I did. Did you ever know an Italian family in which there wasn't acting going on every minute? I acted at home and at school."  
At Christopher Columbus High School, Anne stood out among her Drama Club classmates with her ability to deliver lines naturally and take direction. "I think she just loved to perform," her teacher, Elisa Coletti, recalled decades later. "It came so naturally to her. She felt so good doing it."  
The American Academy of Dramatic Arts
Her high school teacher told the Italianos that their daughter showed promise for a theatrical career. Unsure of which program to send an application, Anne's mother asked the man who sold the Encyclopedia Britannica for advice. He assured her that The American Academy of Dramatic Arts, a subway ride away in Manhattan, was a good choice.  
As a member of The Academy's Class of 1950, Anne made an impression on her teachers and her classmates. Not only did she have talent, she knew a career on the stage required dedication. "She had such a healthy, instinctive, and intuitive work ethic," remembered a classmate, Harry Mastrogeorge. "She worked harder than anybody I knew there at the time."  
"It was the greatest school one could go to," Anne said later of The Academy. "You learned to be concentrated and focused."  
She often spent her lunch hour alone in The Academy's theatre, going over lines for an upcoming play. That caught the attention of faculty member Frances Fuller, who recommended young Anne to her husband, Worthington Miner, then in charge of the television department at CBS. An audition led to her first professional role – and a new name: Anne Marno, the first letters of Marie, the last letters of Italiano.  
First Television, Then Hollywood
Appearing in dozens of episodes of anthology series like "Studio One" and other shows brought Anne, not yet 21, to the attention of Hollywood. After a screen test for 20th Century-Fox, Anne signed her first movie contract in 1951 and moved to Los Angeles. Studio boss Darryl F. Zanuck insisted she change her name – Marno was deemed too ethnic – and she chose Bancroft from a list he provided.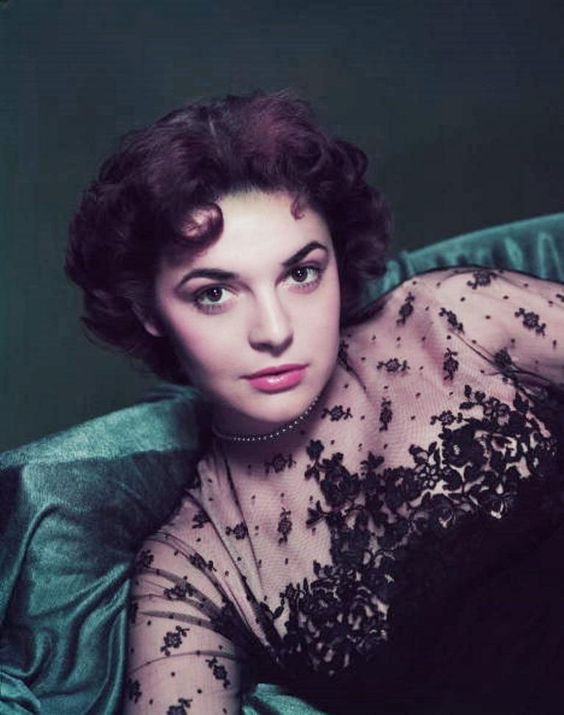 Fifteen films followed in just six years. In her first, "Don't Bother to Knock" (1952), the newly christened Anne Bancroft co-starred with Richard Widmark and another up-and-coming actress, Marilyn Monroe. More movies followed in 1953: the romantic adventure "Treasure of the Golden Condor" with Cornel Wilde; the musical biopic "Tonight We Sing" with David Wayne; and a baseball movie, "The Kid from Left Field" with Dan Dailey.  
There was a stinker or two, particularly a 3-D thriller called "Gorilla at Large" (1954) in which Bancroft played a trapeze performer in a carnival terrorized by a runaway ape. One of the better movies she made during her first years in Hollywood was a noir titled "Nightfall" (1956), directed by Jacques Tourneur. She also appeared in a few Westerns, one of them "Walk the Proud Land" (1956) in which she played an Apache woman opposite Audie Murphy.  
At Home on the Stage
Finding her film career in a rut, Bancroft took a chance on Broadway. She was relatively unknown to theater audiences when, in 1957, she was cast in her first Broadway show, "Two for the Seesaw," directed by Arthur Penn. The star of the two-character play was Henry Fonda, by then a veteran of films and theater. Opening night in early 1958 changed everything for her: critics hailed Anne Bancroft as the find of the theater season, and she won her first Tony.  
Her star on Broadway shone even brighter – she won another Tony – after the opening, in 1959, of "The Miracle Worker," also directed by Penn. The film version of the story of teacher Annie Sullivan and her blind and deaf pupil, Helen Keller, marked Bancroft's triumphant return to Hollywood in 1962 and brought her an Oscar. She didn't turn her back on the theater, however, appearing in ten other productions over the course of her career. She was a rarity for the time, an actress who seemed to move easily from film to theater.  
Her stage work, mostly in New York, included productions of "Mother Courage and Her Children (1963) directed by Jerome Robbins; "The Devils" (1965) with fellow Academy alumnus Jason Robards; "The Skin of Our Teeth" (1966) directed by Penn; "The Little Foxes" (1967); and "A Cry of Players" (1968) with Frank Langella and directed by Gene Frankel. She worked with Penn yet again in "Golda" (1977), playing Israeli Prime Minister Golda Meir. She last appeared on the stage in "Edward Albee's Occupant" in 2002.  
Making Movie Memories
Bancroft is best known for her film work after "The Miracle Worker." She earned another Academy Award nomination for "The Pumpkin Eater" (1964), playing an emotionally disturbed British wife and mother. She appeared as a suicidal housewife in "The Slender Thread" (1965) with Sidney Poitier and as a no-nonsense doctor in "7 Women" (1966), directed by John Ford. Then came her signature, Oscar-nominated role in "The Graduate" (1967) opposite movie newcomer Dustin Hoffman.  
Many more films followed in the 1970s and 1980s, among them the epic "Young Winston" (1972) with Robert Shaw; Neil Simon's comedy "The Prisoner of Second Avenue" (1975) with Jack Lemmon; and the disaster epic "The Hindenburg" (also 1975). She earned two more Oscar nominations, playing an aging ballerina in "The Turning Point" (1977) with Shirley MacLaine and appearing as a combative mother superior in "Agnes of God" (1985) with Jane Fonda. A memorable supporting role came with "The Elephant Man" (1980), in which she played an actress who welcomes the disfigured outsider into English society.  
Bancroft fans are especially fond of "Garbo Talks" (1984), in which she plays a dying woman determined to meet her favorite actress; "'night, Mother" (1986) with Sissy Spacek, an adaptation of the Pulitzer Prize-winning play about a suicidal young woman; and "84 Charing Cross Road" (1987) with Anthony Hopkins, a love story of sorts about bibliophiles separated by an ocean.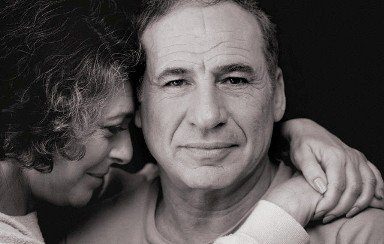 What About Mel?
Bancroft was famous long before Mel Brooks, whom she married in 1964, became a household name. The upswing in his career that began 1974 with the back-to-back hits "Blazing Saddles" and "Young Frankenstein" came as Anne scaled back her work to have time at home with their son, Max.  
Hollywood's odd couple found a way to work together in 1976 when Mel starred in and directed "Silent Movie." In the film he plays a nutty director planning a star-studded silent film and, naturally, one of the stars he tries to sign is Anne Bancroft. Playing herself, she comes to a nightclub in the company of four handsome young men – a sly nod to her Mrs. Robinson persona.  
The couple were full-fledged co-stars in "To Be or Not to Be" (1983). The wartime comedy-drama cast them as husband-and-wife actors in Poland just before the German invasion in 1939. The movie opened with a typical Brooks gag that Bancroft ably pulled off: singing "Sweet Georgia Brown" in Polish. And there was a small role for son Max, too.  
Some Kind of Character
When leading roles became scarce as she grew older, Bancroft turned to character parts in film and television. Among audience favorites were the films "How to Make an American Quilt" with Winona Ryder and "Home for the Holidays" with Holly Hunter (both 1995) and "G.I. Jane" (1997) with Demi Moore.  
On television she appeared in the miniseries "Jesus of Nazareth" (1977) and "Oldest Living Confederate Widow Tells All" (1994) and the TV movies "Broadway Bound" (1992) and "Homecoming" (1996). In "Deep in My Heart" (1999), she portrayed a woman who gives up her mixed-race daughter, the product of a sexual assault – and won an Emmy. On a 1994 episode of "The Simpson" she gave voice to Homer's psychiatrist.  
A life beyond work
Bancroft turned down roles that encroached on her family time or that she didn't think were right for her. Two examples were the mother in "The Exorcist" (1973) and the nurse in "One Flew Over the Cuckoo's Nest" (1976). She enjoyed her time away from work, antiquing and tending her garden and spending evenings with her husband and their friends.  
When she died of cancer in 2005, Broadway dimmed its lights in her honor. Newsday remembered her as "one of the most versatile and resourceful actors of her generation" while CNN called her "a great, powerful, often joyful actress," a performer whom The New York Times complimented for appearing "both tough and vulnerable."  
Protective of her privacy, Anne Bancroft was never fully comfortable with being a star but never stopped acting. The intellectual and emotional process – finding a personal connection and developing a characterization – continued to fascinate and challenge her.
"The pleasure and the thrill," she once said, "is all in the doing."
---
---