A Conversation with Alumnus Robert Creighton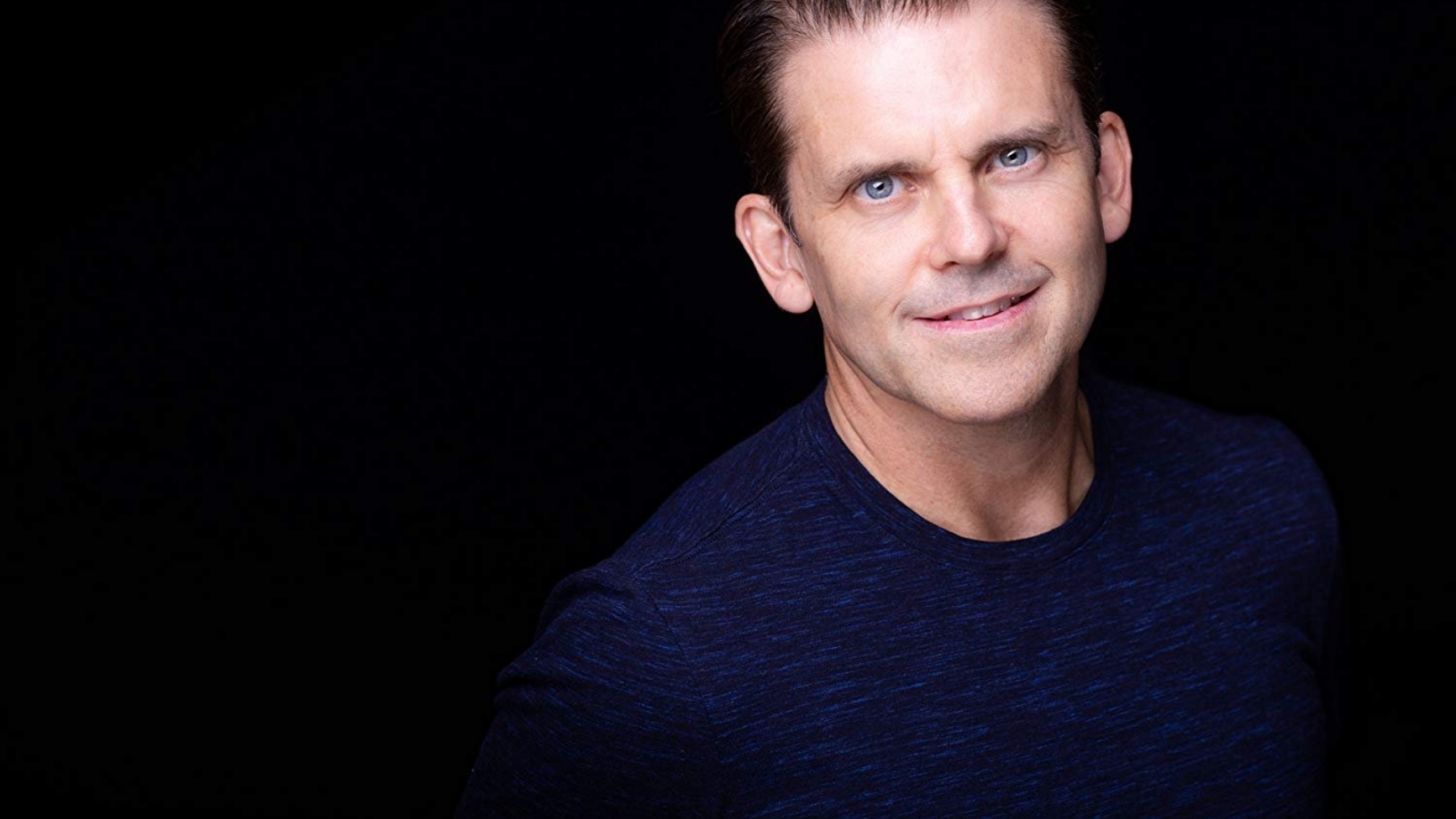 As a young man growing up in Walkerton, Ontario, 1992 Academy graduate Robert Creighton dreamed of a career stopping pucks as goaltender for the Toronto Maple Leafs. Though that didn't come to pass, Robert's energy and natural athleticism transitioned seamlessly into his other passions: tap dancing and performing. Throughout his exceptional career - eight Broadway shows, numerous television appearances, and co-authoring and starring in the hit Off-Broadway musical
Cagney
- he has never taken a moment of success for granted and credits his longevity to a dedication to the work and the quality of his training.
This year, Robert originated the role of the nefarious Duke of Weselton in
Frozen
on Broadway, delighting audiences with the ingenious, original take on the 2013 animated Oscar-winner. "Because I have two small children, I was
very
familiar with the film before I auditioned," Robert jokes. "I took it as a jumping off point." He suspects some risky character choices paid off as this is the only Broadway show for which he had only one audition. "Certainly, that freedom to take risks was born in the classrooms and stages of The Academy!"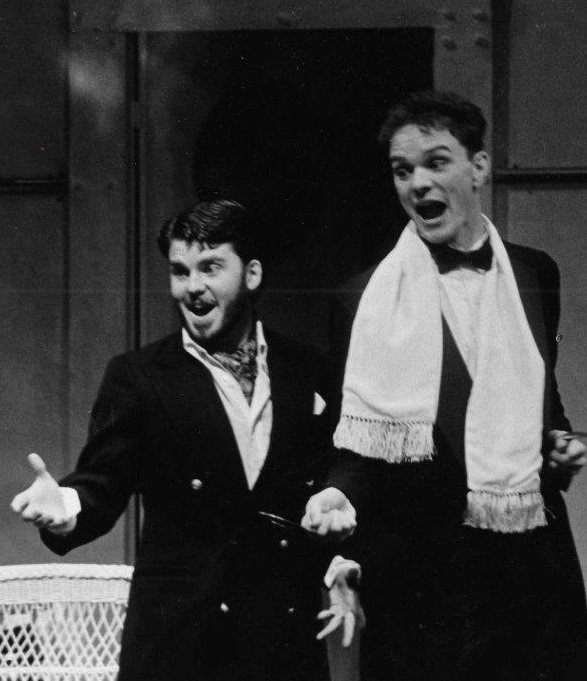 Robert fell in love with the stage at a young age, performing for years with the prestigious St. Michael's Boys Choir. "There was a gentleman who had been to London to study and came home to our rural Ontario town to start an excellent boys' choir, which I was fortunate to be part of," Robert remembers. "He was a wonderful vocal teacher and acting coach as it related to telling the story in a song."
At eighteen, Robert spent a life-changing summer at the Banff Center School of Fine Arts, crossing paths with renowned acting teachers, and igniting his passion for dance. It became his mission to get to New York and continue his training. "During my last year of university, I researched several acting schools but chose only to audition for The Academy." It was the immersive focus on acting that sealed his decision. "That was a piece of my foundational training that I really desired," he explains. "That time now represents to me one of (if not) THE most important periods of growth for me as an artist, learning to approach text and character in a fuller, more grounded way."
A career highlight for Robert has been co-authoring, co-producing, and starring in the hit Off-Broadway musical
Cagney
, which earned him the Fred Astaire Award and Drama Desk/Outer Critics nominations for lead actor in a musical. Cagney's story – the legendary "tough guy in tap shoes" - was first brought to his attention by Academy acting teacher Jack Melanos, who remarked on his many resemblances to the actor. After extensive biographical research, Robert was determined to create a story about his singular life and career – "a story with conflict and themes, that could be enjoyed by both fans of Cagney and those who had never heard of the man."
The Academy encourages students to explore the creation of original material, and Robert is honest in detailing the relentless hard work and frequent re-imaginings that are part of the process with a new musical.
Cagney
initially evolved from a one-man show to a four-person piece with period music. Further on in development, Florida Stage came on board and suggested recruiting Bill Castellino as director/dramaturg and The Academy's Voice and Musical Theater instructor Christopher McGovern to enhance the score. "Their abilities took the piece to the next level," Robert says. "In my view, musical theatre is the most collaborative of the art forms," Christopher adds. "It requires the cohesion of many different departments."
Cagney
's 2009 debut at Florida Stage broke box-office records and received the prestigious Carbonell Award for Best New Work. In March of 2016, the show opened at the Westside Theatre in New York, where it ran for 502 performances.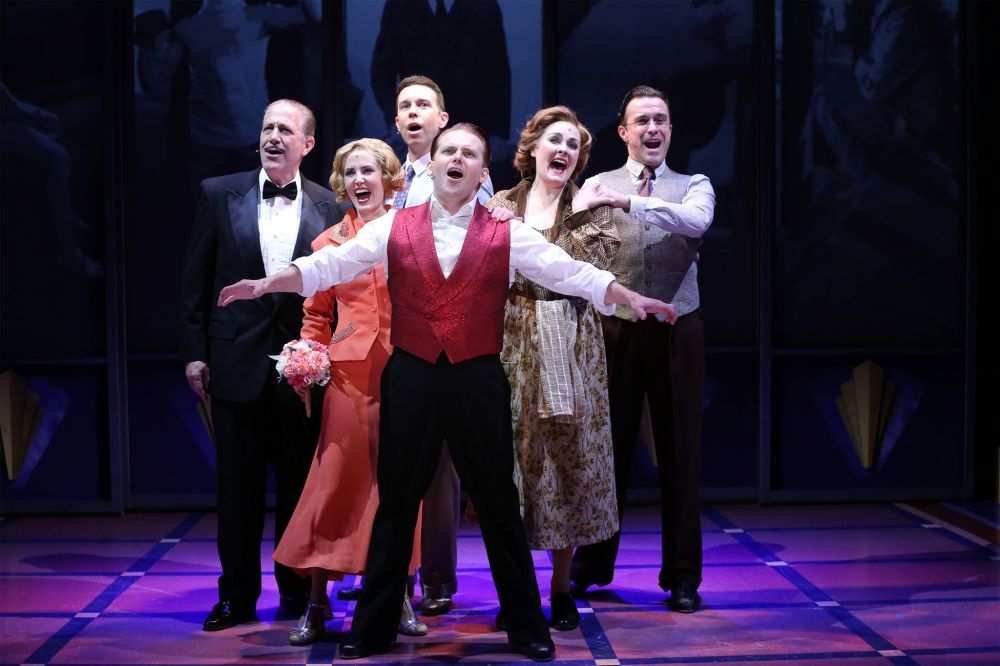 For Robert, The Academy has been something of a touchstone - a place where he found himself challenged, inspired, and electrified by new ideas - developing the skills and focus to build the creative, ambitious career he'd always hoped for. Whether working a rigorous Broadway schedule, developing a passion project, or guest-starring on hit television shows, it's clearly been a thrilling ride. "This set me on a path and started a passion to do something I feel I was meant to do. The ability to survive and thrive at it surely traces back to the solid footing that my training at The Academy gave me."  
---
---