Academy Alum Cecil B. DeMille, The Founding Father of Hollywood Filmmaking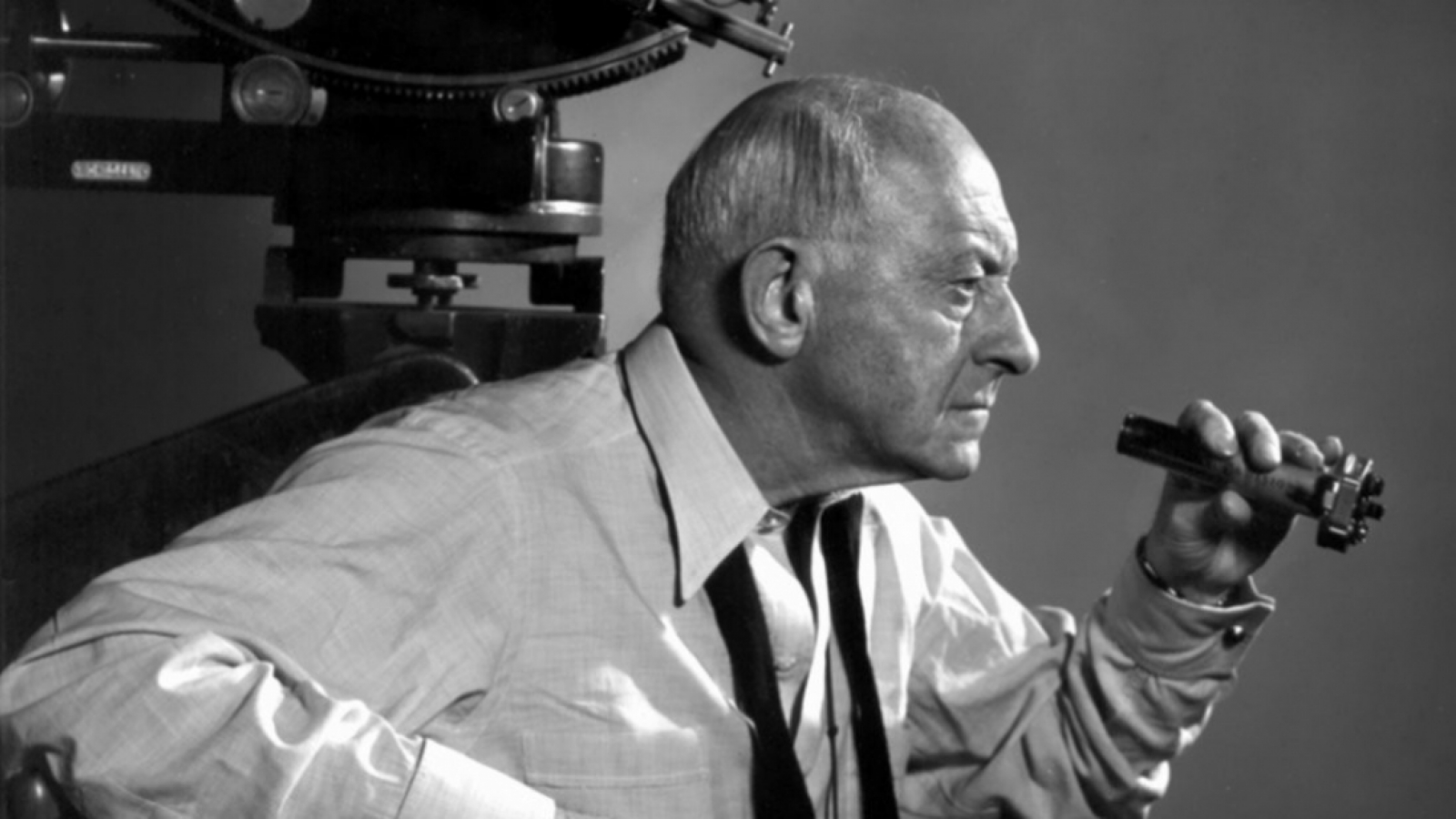 In 1952, the Hollywood Foreign Press Association explored the idea of adding a new category to its Golden Globe Awards. It was to be their most prestigious award, honoring one select individual who has made outstanding contributions to the entertainment industry. The Foreign Press Association chose Academy alum Cecil B. DeMille as the award's inaugural recipient, and established its newest annual tradition – The Cecil B. DeMille Award.
A half-century later, this award of excellence still celebrates some of Hollywood's most accomplished actors, including fellow Academy alums Kirk Douglas, Robert Redford and Lauren Bacall. It is an accolade so timeless that it continues to represent DeMille's love for practicing – and passion for learning – the craft, and the groundwork he laid for so many industry icons to come.
"I'm very pleased, very honored, to receive this award," Jimmy Stewart said in his 1965 Cecil B. DeMille Award acceptance speech. "…It's in the name of a real picture-maker. If genius is not a foolish word to say in our craft, Cecil B. DeMille was one."
It's difficult to think of a producer-director who has had a larger influence on the history of Hollywood and the development of motion pictures. And although DeMille's life ended in 1959, his major contributions to the entertainment industry have still been kept very much alive. His career embodies the true essence of being an artist and story-teller while positively impacting the world well beyond film.
"If Cecil B. DeMille could be here this evening," Ann-Margret said presenting at the 50
th
Anniversary of The Golden Globes, "he would be so very proud that an award in his name had been presented to [so many] brilliant recipients."
History in the Making
DeMille discovered his love of acting at a young age, being raised in the theatrical household of Matilda (known by her middle name, Beatrice) and Henry DeMille. Henry was an early Academy instructor and a renowned playwright, who is also credited with giving The American Academy of Dramatic Arts its current name in 1889, and Beatrice was an acting educator and top agent on Broadway. DeMille had two other siblings including his brother William, who also graduated from The Academy in 1901, one year after DeMille.
(
Pictured: Cecil B. DeMille Academy class photo 1899-1900.
©
2015 The American Academy of Dramatic Arts.)
After a few years of acting and directing on Broadway post-graduation, DeMille set out to make a movie – and to make movie history. His film,
The Squaw Man,
is noted by historians as the first-ever feature film to be shot in Hollywood.
DeMille moved from New York City to the West Coast with a small budget contributed by friends and family, and with only one day of technical training. Inspired to innovate, DeMille began shooting across the then-rural landscape of an emerging Hollywood – nearly a century later what would unknowingly become home to The Academy's Los Angeles campus. His visionary team experimented with new lighting techniques, nitrate film and even grass-roots distribution methods.
What was feared at first to be a creative disaster quickly became a huge success;
The Squaw Man
grossed 16 times its original budget. DeMille had established a new standard of filmmaking: adapting theatrical plays to the screen, successfully proving that films could captivate audiences for a longer length of time – an unproven concept for its day.
With the success and profit of
The Squaw Man,
DeMille and his partners formed what is today known as Paramount Pictures with the mission of continuing to create and produce more feature length films. It was due to this early success that DeMille became widely known as the founding father of Hollywood filmmaking.
The Artist, The Activist
Over the next several decades, DeMille produced 70 feature-length films, progressing from silent to sound, black and white to color. Most of his productions were variations of biblical epics like
The Ten Commandments
and
The King of Kings
, special tributes to his father and the stories he'd read to DeMille as a child. He always stayed true to his training and had a special place in his heart for the craft of acting, emphasizing the importance of director-to-actor relations.
DeMille was protective of his creative decisions and humbled by his audiences. He directed with a genuine passion, advocating for his actors' rights as individuals while also demanding respect for one another.
Through the years, DeMille was said to have nurtured the careers of such greats as Charlton Heston, Mary Pickford and Gloria Swanson, casting them multiple times based on their positive natures and desire to collaborate. DeMille truly honored friendship and cherished personal connections. Even when fellow Academy alum Edward G. Robinson had been denied work during the McCarthy era and so-called "blacklisted" from Hollywood, it was DeMille who hired him and welcomed him back into the industry to play Dathan in
The Ten Commandments
.
DeMille also fought for women's and civil rights, employing women on screen and with behind-the-scenes responsibilities including scene artists and editors. And perhaps one of his more progressive and pivotal artistic choices during the '50s, DeMille cast African-American actress Esther Brown as the love interest and Ethiopian princess Tharbis opposite Charlton Heston's Moses in
The Ten Commandments
. Time and again, he used his films to break down political and social barriers, denounce prejudice, and as a means to positively influence culture.
By staying true to his values and combining them with his devotion to the craft, nearly all of DeMille's accomplishments in the entertainment industry are now considered a major part of American film history and as such, a rich part of The Academy's story as well. The Academy is honored to have shared a part in the DeMille family legacy, and to call Cecil B. DeMille one of our own.
---
---