Kim Dickens Debuts in AMC's Fear the Walking Dead Breaking Cable Ratings Record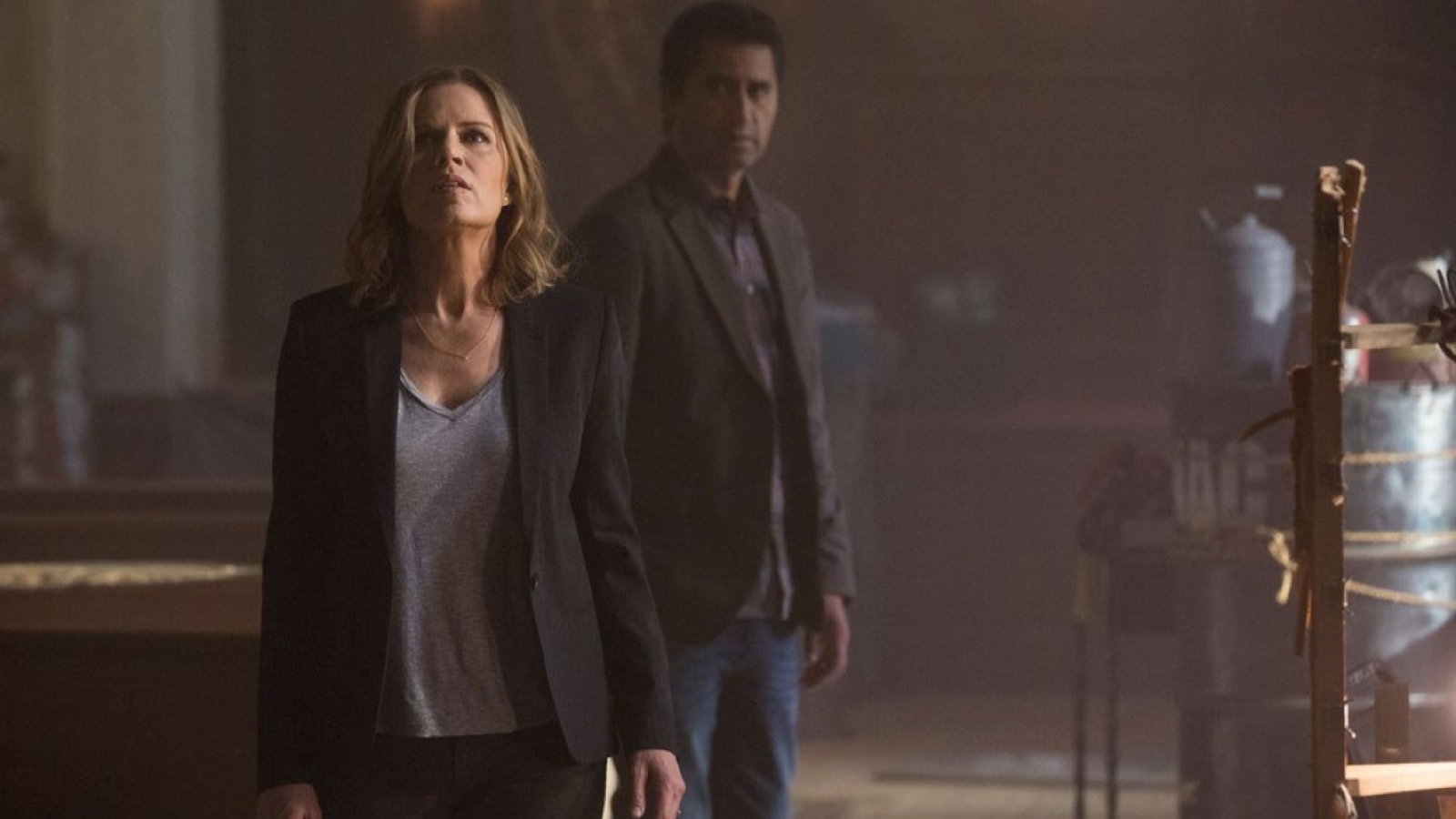 Academy alum Kim Dickens is starring in a new TV series, and it's already setting cable rating records. AMC's
Fear the Walking Dead
, the gory prequel to post-zombie-apocalypse
The Walking Dead,
surpassed its un-dead companion this past Sunday, snagging the top slot in cable ratings and adding to AMC's hold on three of the top five cable launch records of all-time. The show's inception was so strongly supported by the network that creators were already giving the green light for season two, slated to return to screens in 2016.
As the lead female character, Dickens plays high school guidance counselor and single mother Madison Clark, and shares the screen with an award winning cast of co-stars including Cliff Curtis, Frank Dillane, Alycia Debnam-Carey and Ruben Blades. But for Dickens, best known for her series work on HBO's
Deadwood
and Netflix Original
House of Cards
, playing the lead in a monster-horror drama series was nerve-wrackingly different.
"Well, it's a new genre for me," Dickens told a recent audience. "In fact, when I first heard about it, I didn't know if I'd fit into it. But then I read the script and thought [Madison Clark] was just the most amazing character, and I was in."
Between on-screen acting and her still-active participation in Open Stage Theatre, Dickens continues to hone in on many of the principals and techniques she learned while studying at The Academy in New York. She has played a number of unique supporting roles over the years in such box office hits as
The Blind Side
,
Footloose
and
Gone Girl
, and genuinely thrives on connecting with each part by perfecting the characters' emotional portrayals and experiences.
"A story tells itself," says Dickens, "and you get that when your character is the most honest. Sometimes you have to strip everything away and let it be really simple and happen, and the audience can come to you."
As the next two seasons of
Fear
unfold, we look forward to seeing where Dickens takes her latest character.
Fear
may be chock-full of gore and suspense, but it's clear that Dickens is fear
less
in creating another incredible character – and no doubt, there will be more to come.
---
---