Alumni Career Highlights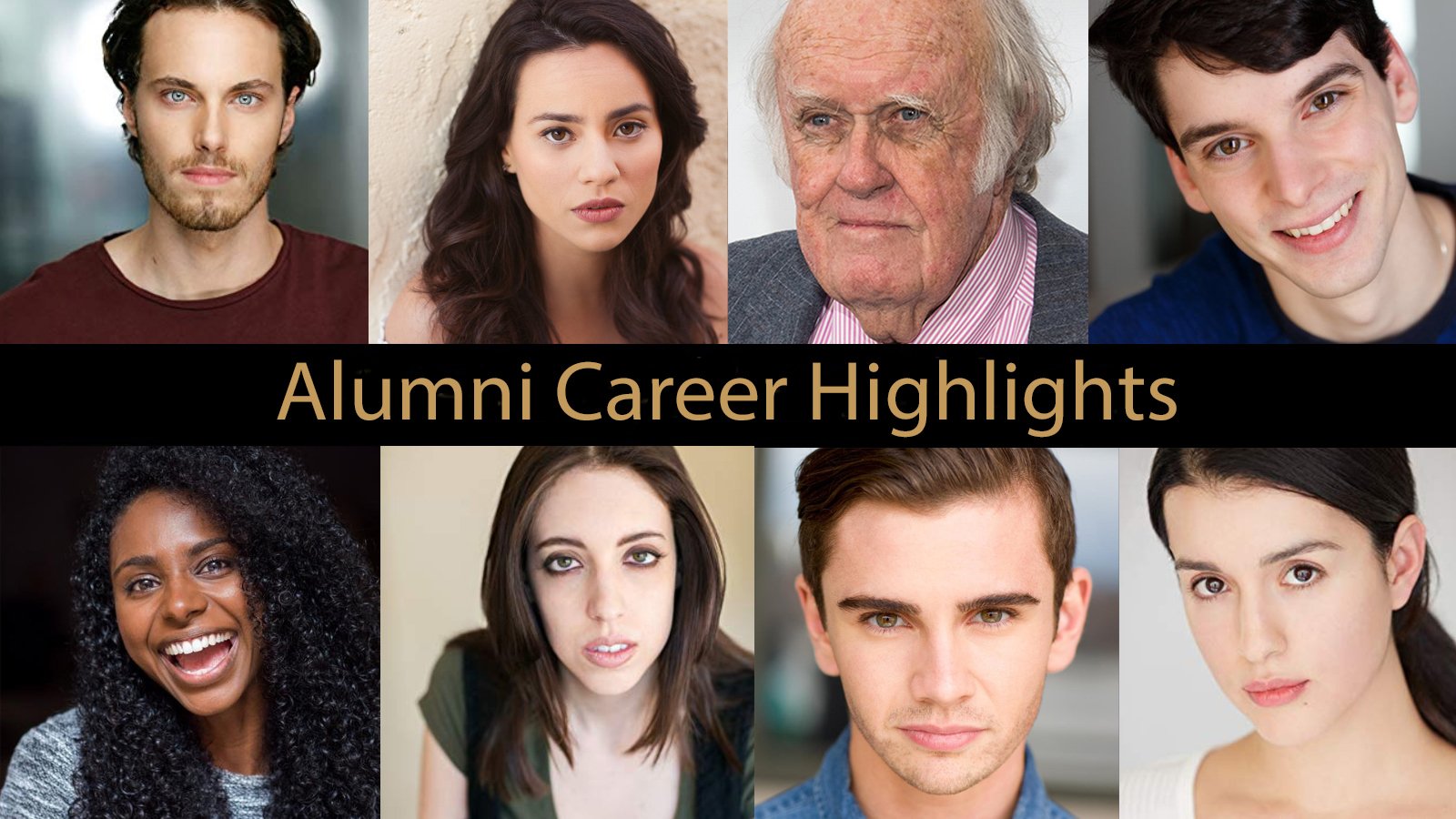 Academy graduates are regularly working on groundbreaking stage and screen projects all over the world, and we're thrilled to share a sampling of their stories.
The nominees for the BroadwayWorld 2019 Regional Awards in Los Angeles recognized two alumni for their exceptional theatre work. 
Mike Bingaman,
a 2015 graduate, was nominated for Leading Actor in a Play, Local for for his role as Romeo in the Group Rep's staging of 
Romeo & Juliet.
The reimagined production was set in pre-World War II Berlin where Romeo is a German boy and Juliet is a Jewish girl. Additionally, 2017 graduate
Jade Santana
earned a nomination for Featured Actress in a Play after appearing in Open Fist Theatre Company's production of
Anna in the Tropics.
Veteran actor and comedian 
M. Emmet Walsh
, a 1961 alumnus, appeared in the hit film
Knives Out
as eccentric groundskeeper Mr. Proofroc. His next project, an independent film called
The Mimic
, is in post-production.  

After spending time as an usher for the hit Broadway show
Harry Potter and the Cursed Child
, 2014 graduate
Jonathan Steiger
will join the San Francisco cast as Scorpius, the bewildered son of Draco Malfoy. His previous theatre experience includes the US national tour of 
Skippy John Jones
;
Snow What?!
and the workshop of Douglas Carter Beane's 
Robin Hood.
Shereen Walker
, who graduated in 2014, filmed a recurring role for the television thriller
Penance
in Dublin, appearing opposite the lead in three episodes. She also starred with Elliot Barnes-Worell (
Ready Player One
) in the dystopian sci-fi film
The Strangers
, which imagines a dark vision of a post-World War III England.
The Amazon Prime series 
Dark/Web
features a guest star role for 2009 alumnus
Ashley Key
.
Her other recent credits include the Netflix film
Circle
 and the award-winning web series
The Vault,
on which she also served as a producer. She has also been a participant in the Hollywood Fringe Festival.  

Connor Delves,
a 2016 graduate, was announced as one of three founding Artistic Directors for the Australian Theatre Festival in New York City. Delves and fellow Company alumna Jillian Geurts will launch the Festival in May 2020, featuring Australian theatre, live music, visual art and an industry panel.
The found-footage thriller
Dead Voices
, scheduled for release October 2020, features 2007 alumna
Angelica Briones
alongside Lochlyn Munro (
Riverdale
). Following two sisters making a documentary about mediums for a college final, the film is currently being submitted to festivals. In the past year, she has also appeared in the independent films 
From the Depths
and
Blade: The Iron Cross.
---
---