The Academy Celebrates Pride Month
As our celebration of Pride concludes this June, we spotlight these career stories from members of our Academy Alumni community. While each of these actors pursued a different professional path, all share in a common passion for craft and a commitment to artistry:
TAYLOR MAC (Class of 1996)
Academy graduate Taylor Mac has forged an extensive and eclectic career in the theatre. Recipient of the MacArthur Fellowship (known to many as the "Genius Grant"), winner of the Drama League Award, the Guggenheim Award, the International Ibsen Award -- which includes a $300,000 cash prize -- and a Pulitzer Prize finalist, Taylor Mac has worked in theaters across the globe, from New York to Los Angeles, Sydney to Stockholm.
But Mac's work is not meant to merely entertain. judy - which Mac uses as a gender pronoun - creates theatre intended to challenge audiences. After graduating, Mac penned several plays. In 2002, The Face of Liberalism made its premiere at the Slide Bar in New York City, debuting Mac's cabaret style to New York audiences-- a style which judy has pioneered ever since.
In a 24-hour epic titled A 24-Decade History of Popular Music, Mac takes audiences on a tour of the United States from 1776 to the present. Each decade receives one hour, an extravagant costume, and ten songs from the time. The piece has garnered widespread acclaim and recognition, ushering Mac into the limelight. Mac said of the show; "The show is about different communities that are building themselves because they're being torn apart... the AIDS epidemic -- the queer community built itself because of the epidemic and because of the government and how it was treating queers at the time."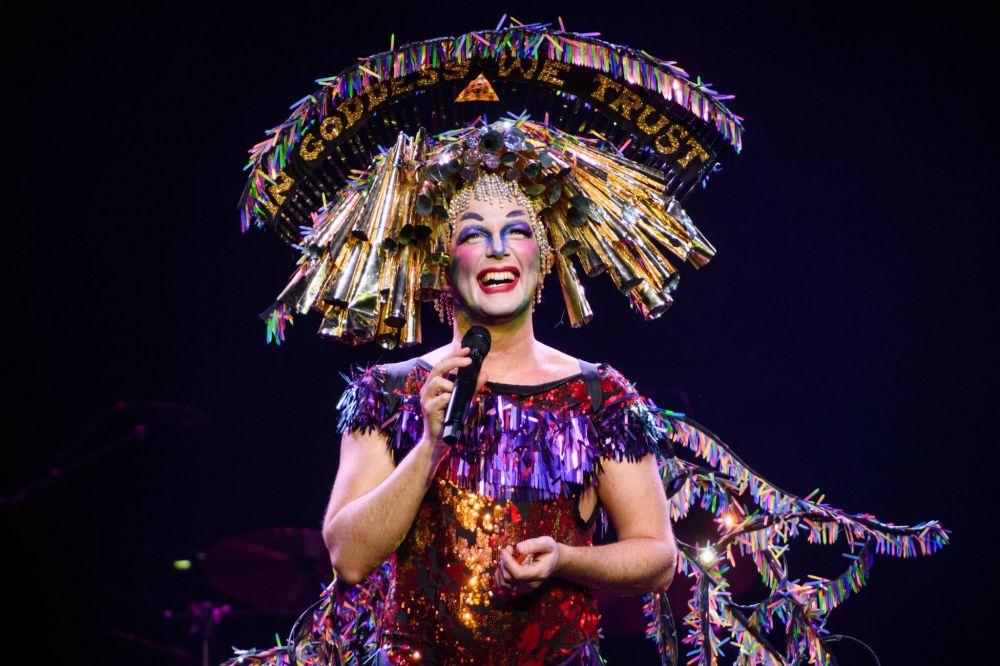 Hir (pronounced as "here", and the preferred gender pronoun of Max, the play's protagonist) debuted at the Magic Theater in 2013, with direction by Niegel Smith. A comedy, Hir explores an extended metaphor on gender fluidity and queer theory, set against the backdrop of white suburban America. The play has seen over 70 productions, and received the Sydney Theatre Award for Best New Play in 2017.
It wasn't until 2019 that Mac's work made it to Broadway. Gary: A Sequel to Titus Andronicus saw Nathan Lane as the titular character, Gary, a janitor tasked with cleaning up the mounds of corpses left at the closure of Titus Andronicus, one of Shakespeare's bloodiest plays. The play lent itself to high production value, with stage directions reading "There is at least 1,000 corpses on the stage," a feat achieved through the use of models and backdrops.
Learn more about Taylor Mac's body of work on judy's
website
.
SARAH PAULSON (Past Student)
Finding acting work right out of high school, Sarah Paulson attended the New York branch of The American Academy of Dramatic Arts in 1993 to hone her craft. Following her training, she was cast in a production of Talking Pictures at the Signature Theatre in New York. As is the rite of passage for many young actors, Paulson's first screen credit was in a 1994 episode of Law & Order entitled "Family Values." From this foundation her career has only blossomed. 
Paulson's inherent poise and gravitas informs many of her characters. (One television critic referred to her as "more like a no-nonsense female surgeon than a Hollywood actress.") Television mogul Ryan Murphy shared a similar sentiment when they first met while shooting an episode of Nip/Tuck in 2004. Since then, the creative pair has become inseparable and routinely collaborate on numerous projects (Paulson enjoys referring to Murphy as her "creative husband").
 
Unable to find the right role for Paulson on his series Glee, Murphy was urged, at the behest of actress Jessica Lange, to write a part specifically for her on the anthology series American Horror Story. For her work on the show, Paulson has earned a cult following and become a staple of the series.  Fans can breathe a sigh of relief knowing that Paulson will return to the tenth season, in all her bone-chilling glory.
No stranger to a period piece, Paulson's work as Mary Epps in the critically-acclaimed 12 Years a Slave brought her considerable recognition for her ability to demand attention—a menacing attention—in perfect stillness that beautifully juxtaposes her fellow cast-mates. In a similar vein, audiences can also find her bringing a chilling calmness to Nurse Mildred Ratched in Ratched, the imagined backstory to the villainous nurse from the 1975 film One Flew Over the Cuckoo's Nest. Ratched landed on Netflix in September of 2020, with a second season on its way.
 
All of this onscreen success hasn't deterred her from returning to the theatre. In 2005, Paulson starred as Laura Wingfield opposite the likes of Jessica Lange, Christian Slater, and Josh Lucas in the Broadway revival of The Glass Menagerie. In 2010, Paulson originated the role of Lisa Morrison in Donald Margulies' play Collected Stories at the Samuel J. Friedman Theatre.
 
As Paulson's career continues to bring her accolades and attention, catch her in the tenth season of American Horror Story, and as the late Linda Tripp in Impeachment: American Crime Story.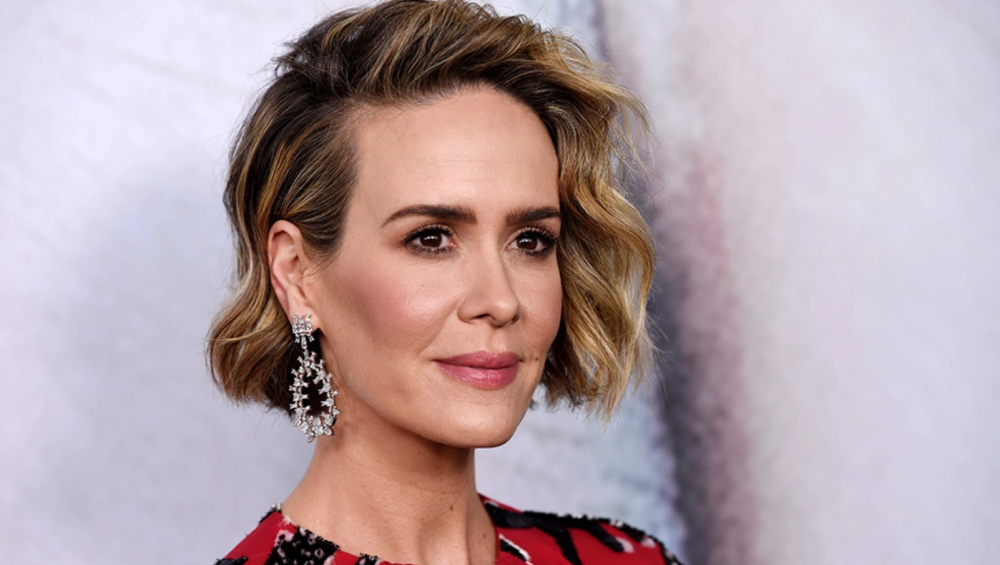 JOHN ROBERTS (Class of 1991)
The nature of voice acting gives performers a freedom like none other. Perched behind a microphone, the actor behind the voice can be anyone. From Pamela Adlon's work voicing male characters on Recess and King of the Hill, to Nancy Cartwright's jaw-dropping performance as the mischievous Bart Simpson on The Simpsons, the truth behind voice acting can stun audiences. For our very own John Roberts (Class of 1991), that is exactly how he found his niche.
A New Yorker at heart, Roberts was born in Brooklyn and raised across the Hudson River in Edison, New Jersey. Manhattan was always on his mind. He performed in various comedy clubs in the city, learning the ropes and that all-important mantra: stick with it. During his intimidating start he performed a caricature of a New Jersey "yenta" based, in part, on his own mother. The character was a huge hit, but it wasn't until the advent of YouTube that the character took off. With nearly 15 million views across several videos, Roberts' natural "virality" was apparent. In one video titled "My Son is Gay?," his yenta character ponders her son's sexuality: "He moved into the city, and now he's gay."
But his mother is one of his biggest supporters. With a flair for the dramatic, she takes part in as many press events as she can. From Comic-Con to an appearance on Good Morning America, he keeps his maternal inspiration close to home. This is especially true of his work on Bob's Burgers, the hit animated sitcom centered on the fictional Belcher family. To bring the matriarch Linda Belcher to life, Roberts tapped into the beloved yenta archetype. "It's a very East Coast New York City, Boston, Italian Jewish woman vibe. And they're a funny type of woman. But all moms are funny in their way," he says. With a nasality like none other, the beloved Linda Belcher has become one of the most recognizable animated characters. But few know the man behind the voice—let alone his inspiration.
His success on Bob's Burgers has led Roberts into a sort of voice acting stardom. Reporters clamor for an interview, as his practical advice and genuine love of voice acting is contagious. (Do note, the actor is no stranger to physical comedy: he has another character that involved him taping his nose up and "walking around town.") In interviews, catch Roberts giving fans a taste of Linda just for the fun of it.
An actor with a curiosity and love of the work, catch him in interviews, performing stand-up, and, of course, on Bob's Burgers.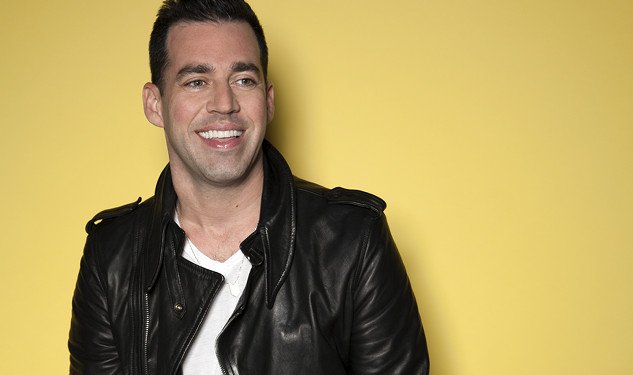 KATHERINE MOENNIG (Class of 1998)
A star of television, Katherine Moennig  has seen a career full of success in just a few short decades. Destined for a career in entertainment, Moennig's bloodline is full of artistry. Born to Broadway dancer Mary Zahn and violin-maker William H. Moennig III, creativity is a second language. Her artistic roots extend beyond her immediate family: her paternal aunt is actress Blythe Danner, making Moennig a not-so-distant cousin to Hollywood actress Gwyneth Paltrow. The two have even shared the stage.
In 1999, fresh off the success of Shakespeare in Love, Ms. Paltrow played Rosalind in the Williamstown Theatre Festival's Production of As You Like It. The highly-publicized production saw a then-unknown Katherine Moennig (billed as Kate Moennig) as an essential member of the troupe's ensemble. But beyond that, Moennig has built her own career. When pressed for a comment on Paltrow, she replied: "I like that people don't actually make the comparison. And I want no one judging me solely on the fact that I am her cousin."
From there, her career has been on one trajectory: up. In 2000, Moennig made her first major television appearance in Young Americans, a drama series created by Steven Antin. A spinoff of Dawson's Creek, the series was intended to fill the summertime gap between the fall-spring release of the show. Moennig played the role of Jacqueline "Jake" Pratt, a teenage girl who dresses as a boy to get the attention of her mother.
A member of the LGBTQ+ community, Moennig is married to Brazilian director Ana Rezende. Her work has been influenced, rather directly, by her sexuality. Moennig has played numerous lesbian characters onscreen in the series such as: Everybody's Fine, Art School Confidential, Ray Donovan, and, perhaps most famously, in The L Word. Starring in the latter series from 2004-2009, the show put Moennig on the map for her work as Shane McCutcheon and helped lead to her own discoveries about her sexuality. Additionally, in one of her first television credits, Moennig played Cheryl Avery, a young transgender woman, in the 2003 episode "Fallacy of the series Law & Order.
Moennig's career reached a new high in recent years, with roles on Grown-ish, The L Word: Generation Q, and Ray Donovan (a series she's been part of since 2013), making her one of the most ubiquitous LGBTQ+ artists in the business.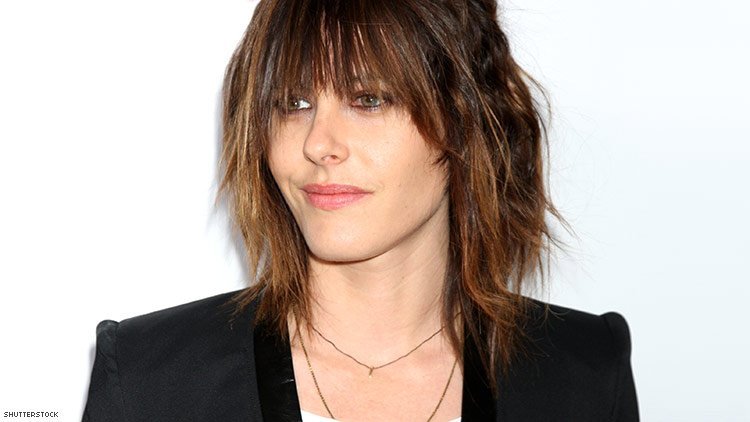 ---
---