Your Next Act
Begins In New York
Be in the heart of Manhattan as the city springs to life.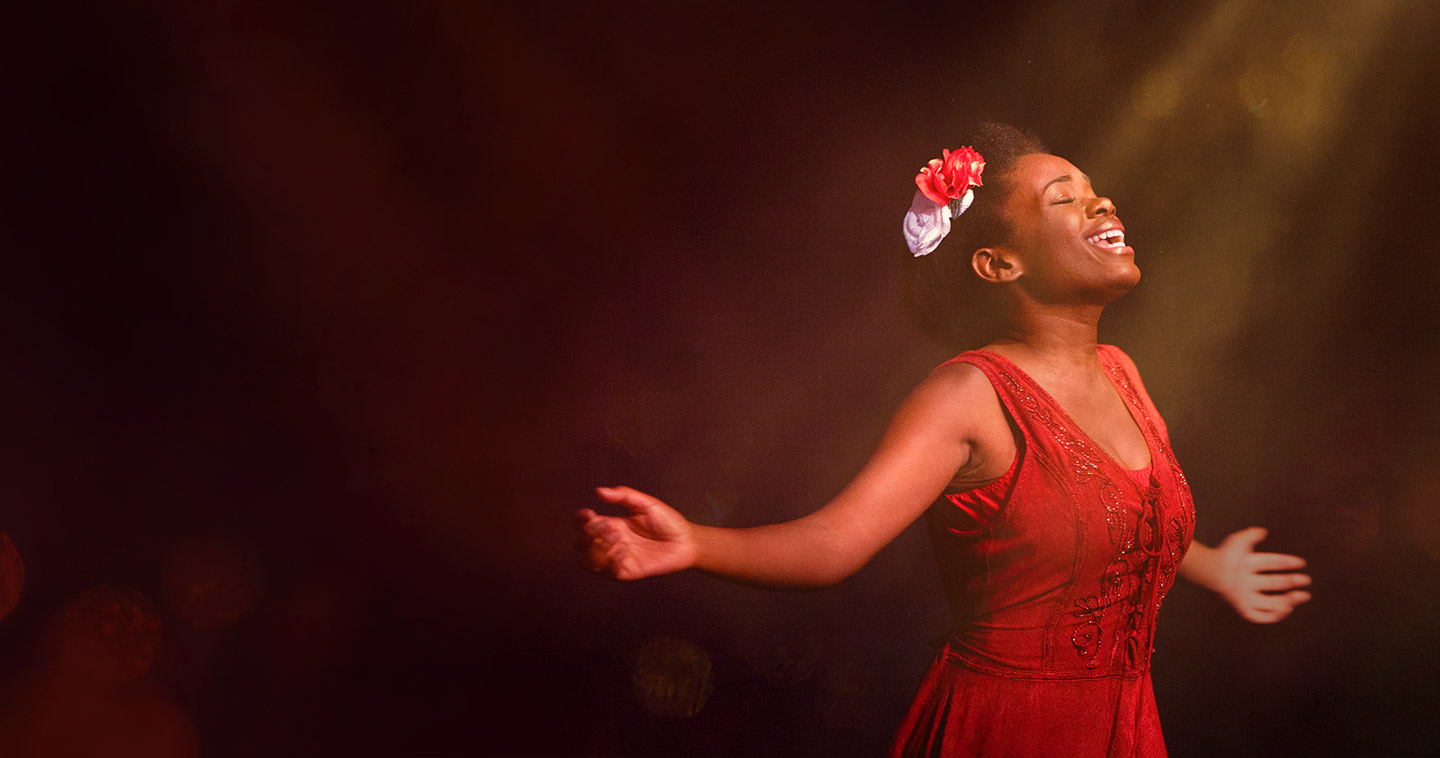 Customize Your On-Campus Training
To Fit Both Your Interests and Schedule
Select any combination of programs that match your needs and availability.
Please Note: Students participating in on-campus classes will be required to provide proof of full COVID-19 vaccination prior to the start of the program.
Two-Week Program
in New York
For beginning to advanced actors who want to study one or more specific areas of interest.
What's Included:

Cost:
$1,750 for program
(You can take multiple two-week programs)
Dates:
Session A: June 5 - June 16
Session B: July 17 - July 28
Session C: July 31 - August 11
Time Commitment:
Monday - Friday
26 hours per week for two weeks
4-6 hours of class time per day
Build Your Program & Apply
Five-Week Program
in New York
For beginning to advanced actors who want the most comprehensive training and well-rounded acting experience.
What's Included:

Cost:
$3,750 for program

Dates:
June 26 - July 28
Time Commitment:
Monday - Thursday
16 hours per week for five weeks*
4-6 hours of class time per day
*Number of hours may vary depending on elective selection
Build Your Program & Apply
The Power of
In-Person

Training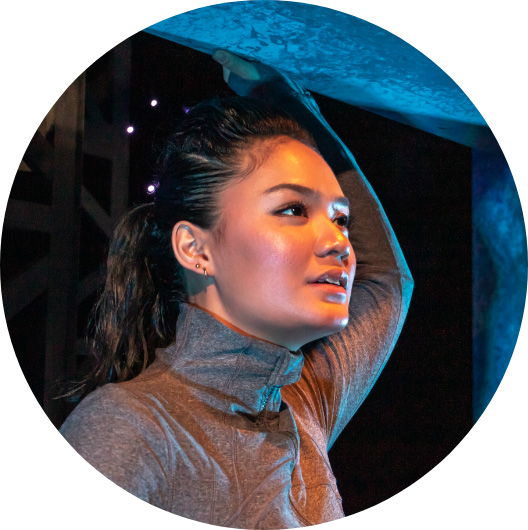 Expand Your Horizons
Immerse yourself in a creative environment and work side-by-side with fellow actors from around the globe. Your community is waiting.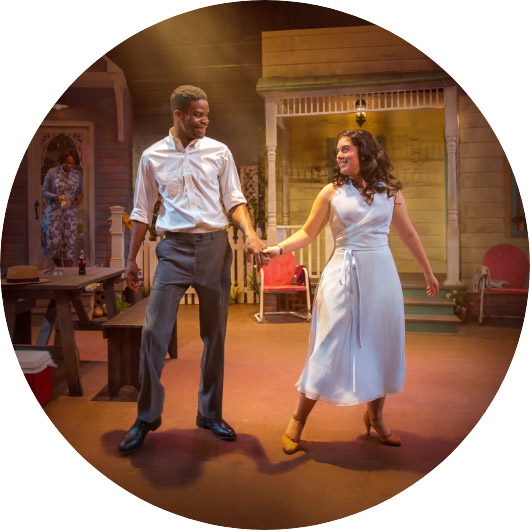 Take The Stage
Train with world-class faculty in The Academy's historic spaces. Walk in the footsteps of The Academy's legendary alumni.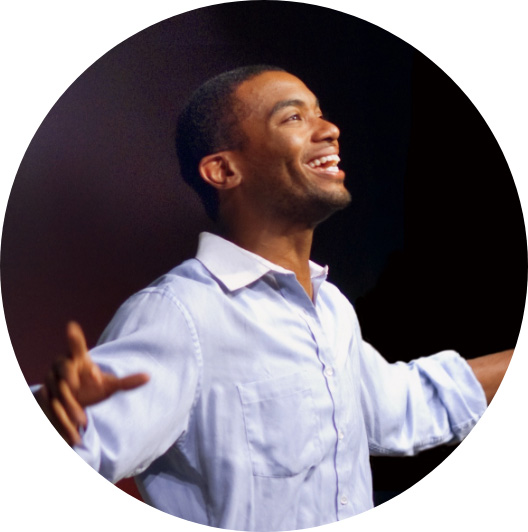 Act With Confidence
Feel secure to focus on your artistic growth with campus health and vaccination protocols designed with wellness in mind.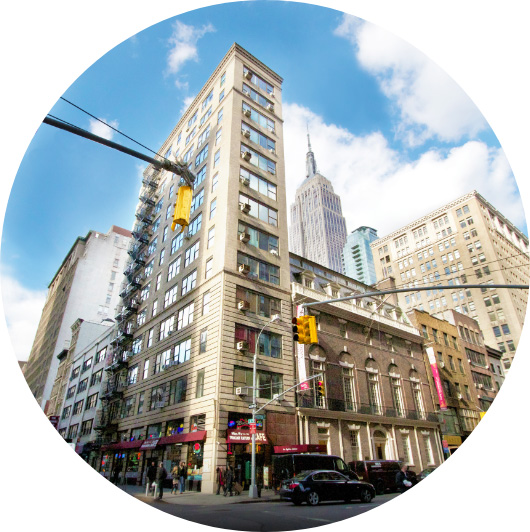 Find Inspiration Everywhere
Be right in the middle of everything there is to love about the Big Apple. Connect, explore and discover new worlds of excitement.
Housing in the Heart of NYC
Planning on attending one of our on-campus Summer Programs but need a place to stay? Limited housing is available on a first-come, first-serve basis in The Academy House, our restored loft-style student residence.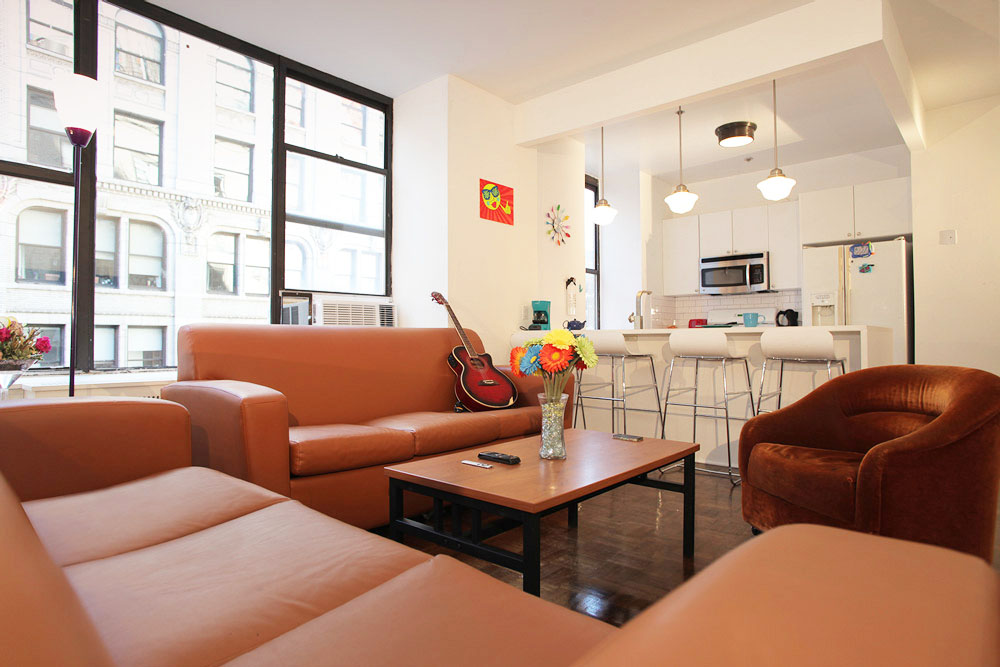 Experience Campus Community
Located directly next door to our main campus in Midtown Manhattan, this ideal address offers safety, convenience and an invaluable total immersion experience for training and living. For more summer housing information, visit the New York housing page or contact us.
Shared Room (Double Occupancy) in Shared Apartment
Cost:
$875 - Two-Week Program
$2,175 - Five-Week Program
Single Occupancy Room in Shared Apartment
Cost:
$1,750 - Two-Week Program
$4,350 - Five-Week Program
Additional Fees & Requirements
Age Requirements
Applicants must be at least 16 years old by the start of the program.
Summer Program Refund Policy
Requests for refunds must be addressed to the Director of Summer Programs and received no later than 14 days prior to the start date of each Summer Program. Requests for refunds made less than 14 days prior to the program start date will not be granted.
Additional Fees
Application Fee: $20
(non-refundable)
Enrollment is limited and space is reserved only upon full tuition payment.
Frequently Asked Questions
On-Campus Program
What are the current COVID-19 requirements for on-campus program participants?
Students traveling to The Academy's campus in New York or Los Angeles must satisfy health and wellness requirements before beginning class or arriving in housing. These requirements are subject to change based on requirements at the time of program start, but currently include:
Proof of a full COVID-19 vaccination. This can be submitted no less than two weeks prior to the first day of the student's program, or move-in date for housing, whichever comes first.
A negative COVID-19 test upon arrival in New York or Los Angeles (this can be after the student has moved into housing or started classes).
Is on-campus housing included?
Are there scholarships or financial aid available?
Scholarships and financial aid are reserved for those attending our full-time program. At the time you are accepted into our Summer Program, you will receive a tuition payment deadline. However, if necessary, we would be happy to work with you to the best of our ability to extend this deadline pending space in the program.
Do you offer payment plans?
We are unable to provide payment plans for our Summer Program.
Who can take classes?
We encourage those of all levels of training and experience to apply. We pride ourselves on meeting students of all levels, exactly where they are, tailoring our work in the classroom so each student gets the maximum benefit from their experience. Students must be at least 16 years of age to participate in the Summer Program.
What is the time commitment?
You can expect to be in class between 4 to 6 hours per day, Monday through Friday. Work will be expected outside of the classroom (research, character development, memorization, etc.), however, it is up to each student to self-manage their time and what is expected of them.
Can I take more than one program?
Yes. Students may simultaneously enroll in multiple on-campus or online programs as long as their dates do not overlap.
Do I get a certificate?
You will receive a formal letter confirming your completion via email at the end of the program.
Do you require an audition for the Summer Program?
No, an audition is not required. Instead, a decision will be made based off your completed application. Please be sure to include as much detail and information as possible so the committee can make the most informed decision.
Online Program