Alan Cumming Surprises Audience at The American Academy of Dramatic Arts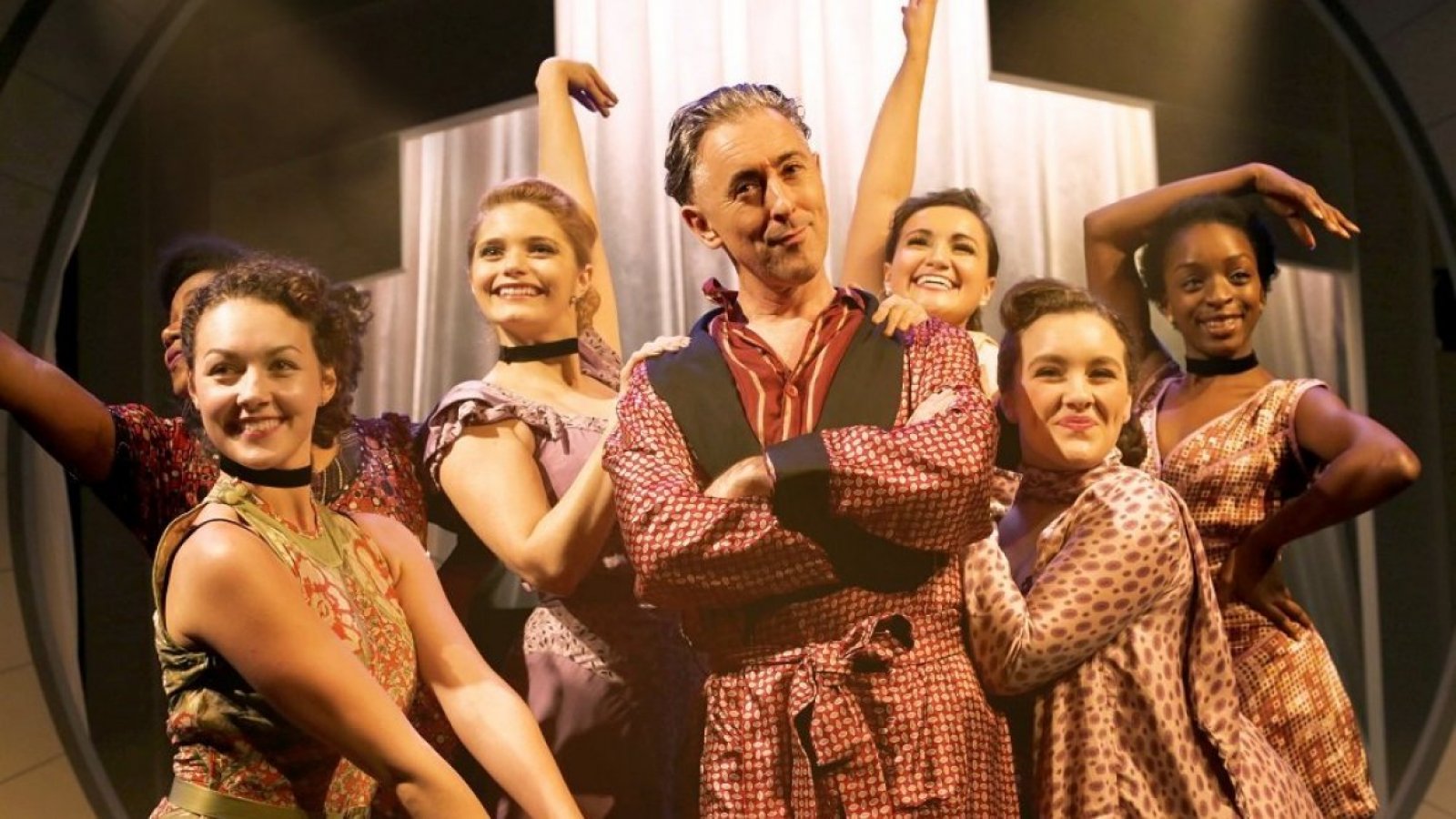 Alan Cumming surprised audiences at The American Academy of Dramatic Arts last week by stepping in for the invited dress rehearsal and one performance of "Me and the Girls," a new work written and directed by five-time Tony nominee Douglas Carter Beane.
 
Alan Cumming worked with the cast for seven days before performing the lead role of George Banks - a role that Beane specifically wrote for him - for one performance. Company member Connor Delves resumed the role for the rest of the run which concluded on Saturday.
 

"Me and the Girls," a Noël Coward musical based on Coward's short story of the same name, is the third show that Douglas Carter Beane has created with The Academy Company. The first was "Fairycakes," which later had a reading at London's Park Theatre with Tracey Ullman, followed by "Robin Hood" in 2014, which is set to open at the Dallas Theatre Center in July as "Hood."  
 
The 2016-2017 New York Company features the newest generation of dedicated and powerful actors, including Liam Armstrong, Julia Bostrom, Brett Bullard, Zania Cummings, Ziaphora Dakile, Alana DeGregorio, Connor Delves, James Evans, Alexia Hartman, Karen Johal, Quincie Lewis, Ava McCoy, Ryan Murnane, Nick Newling, Veronica Pomeroy and Eliza Shea.
 

Upcoming shows at The Academy will feature new works in development by New Dramatist playwright Melissa Tien and San Francisco-based Megan Cohen. The series, which begins performances on November 29, 2016, will be directed by Tamilla Woodard (Women's Project), Jessica Holt (Alliance Theatre), Ethan Heard (Berkshire Theatre Group), and Jonathan Bolt.

For more information on the New York Academy Company, click here.

Header photo (from left-right): Zania Cummings, Veronica Pomeroy, Eliza Shea, Alan Cumming, Alana Degregorio, Alexia Hartman, Ava McCoy 
---
---