John Cariani Workshops New Play, "cul-de-sac," with All-Alumni Cast for Main Stage Live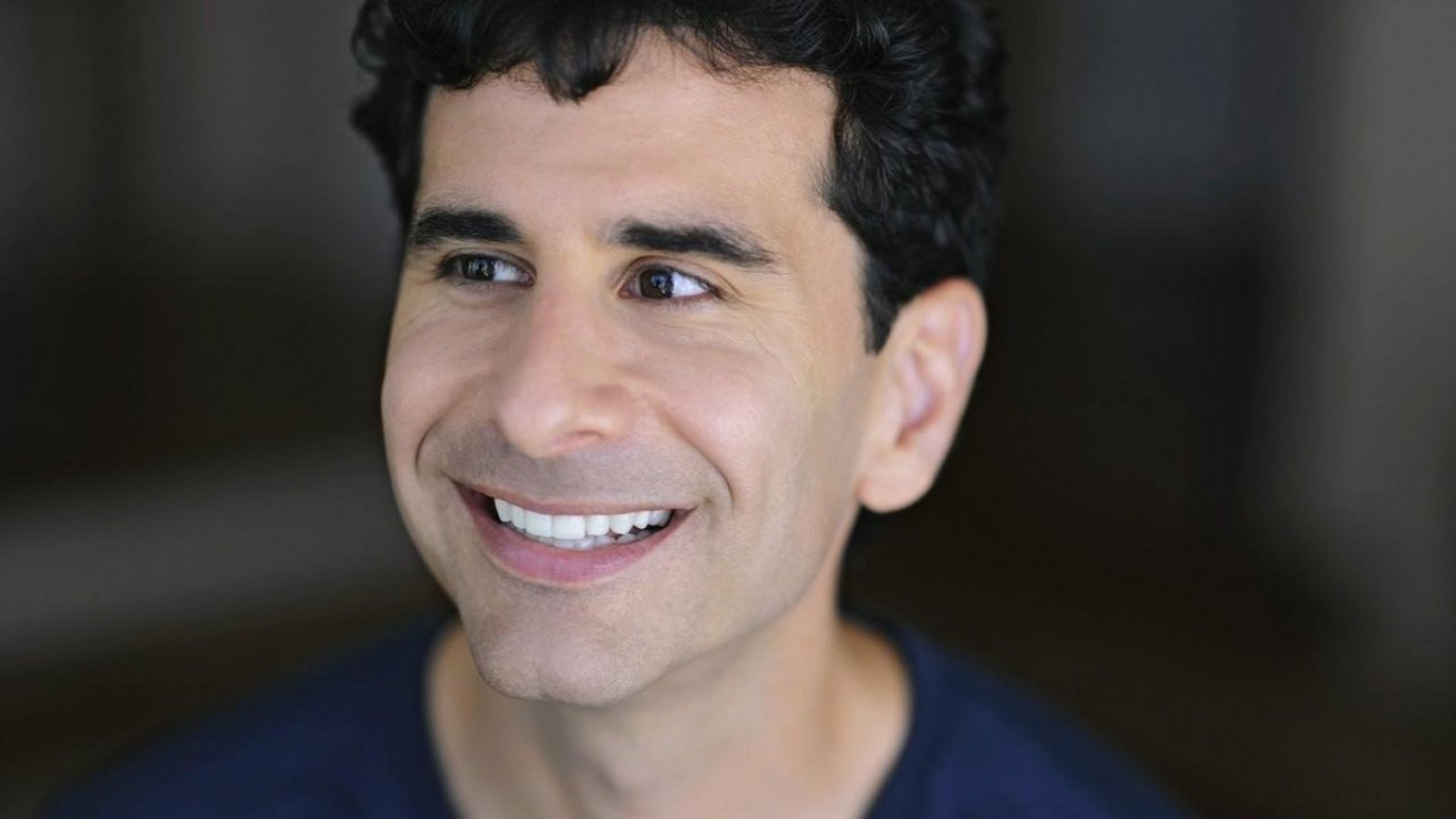 Widely celebrated for his role in Broadway's "Fiddler on the Roof," Tony-nominated actor and playwright John Cariani has joined The Academy's Main Stage Live theatre workshop program to more fully develop his newest play, "cul-de-sac," featuring an all-Academy alumni cast.
 
Directed by Main Stage Live Program Coordinator Adam Fitzgerald, "cul-de-sac" tells the story of three small-time suburban families: the Smiths, Johnsons and Joneses. In this quirky family comedy, the audience follows along as these neighbors go to great lengths to appear happy in what turns out to be both a hilarious and heartbreaking tale examining the American dream.
 
"The opportunity to collaborate with John on reworking his play, 'cul-de-sac,' is the epitome of why we do Main Stage Live," says Fitzgerald. "From the first read-through, John has had the chance to do – and test out – some major revisions to the piece, and the team of Academy alumni actors has been a vital part of that creative process."
 
The "cul-de-sac" workshop performances will take place at the New York campus running Wednesday, Oct. 5, 2016 through Saturday, Oct. 8, 2016. The production stars Academy alumni Clemmie Evans, Alexander Hodge, Txai Frota, Sammi Price, Gerome Samonte and Tamara Sevunts with costume and set design provided by The Academy.
 
"It is beyond inspiring to watch the creativity and collaboration ensue so organically from pairing hard-working, dedicated actors with an established New York theatre artist like John Cariani," adds Fitzgerald. "We're able to provide John with the space, talent and resources necessary to workshop his play, as well as Academy alumni the invaluable experience to work hand-in-hand with a prolific artist in the professional community. This is exactly why Main Stage Live exists."

For more information about Main Stage Live and "cul-de-sac," click here.


John Cariani is a Tony award nominated actor and an accomplished playwright (Almost, Maine). He made his Broadway debut in the 2004 revival of Fiddler on the Roof as Motel the Tailor and received the Outer Critics Circle Award and a Tony Award nomination for his performance. He was nominated for an Outer Critics Circle Award for his performance as Nigel Bottom in the current Broadway hit, Something Rotten! On television, Cariani is best known as Forensics Tech Beck on NBC's Law & Order. He has had recurring roles on CBS' Numbers and on the IFC's The Onion News Network and has recently guest-starred on Homeland, The Good Wife and The Blacklist. Notable film work includes Showtime(with Robert De Niro), Scotland, PA (with Christopher Walken), andElephant Sighs (with Ed Asner). As a playwright, John is best known for his first play, Almost, Maine, which is one of the most frequently produced plays in the country and has been translated into over a dozen languages. Macmillan Imprint Feiwel and Friends has signed John to develop Almost, Maine into a young adult novel. Cariani's new plays, Last Gas and LOVE/SICK, are newly published through Dramatists Play Service. Originally from Presque Isle, Maine, John is a graduate of Amherst College. He lives in New York City.


Adam Fitzgerald is a film and theater director based in New York. His NYC directing credits include, The Good Girl, The Awake (NY Times Critics' Pick), and Sense of an Ending (all at 59E59), Methtacular! (Time Out NY Critics' Pick), Killing Women, Lyric Is Waiting, It's Only Kickball, Stupid (Advocate's Best of the Year), A. Rey Pamatmat's The Shotgun Message (workshop at The Academy), Songs For A More Funnier World (NYMF) and Letter From Algeria (GroundUP); and his regional work includes Twelfth Night (Scranton Shakespeare Festival), Defiance (Playhouse West, Critics' Circle nominations for Director and Production), Santaland Diaries (Home Made Theater), and Methtacular! (About Face Theatre, Time Out Chicago Critics' Pick, Jeff Award nominations). Adam's TV/film work ranges from a PSA for The Ad Council and GLSEN, which won the national Talenthouse competition (judged by Brett Ratner and Tom Ford), to eight episodes of Fifty2&Nine's web series, Conversations W/ My Ex for Gwist TV (director, co-writer), to the short film Occupy Me (director, writer), which was an official selection at Inside Out Toronto, North Carolina LGBT Film Festival, QFlix Philadelphia, InDPanda Hong Kong and the Madrid International Film Festival.  directorfitz.com

 
---
---