Alumna Barbara Bernardi Launches Tour for Her Original Work This Is Me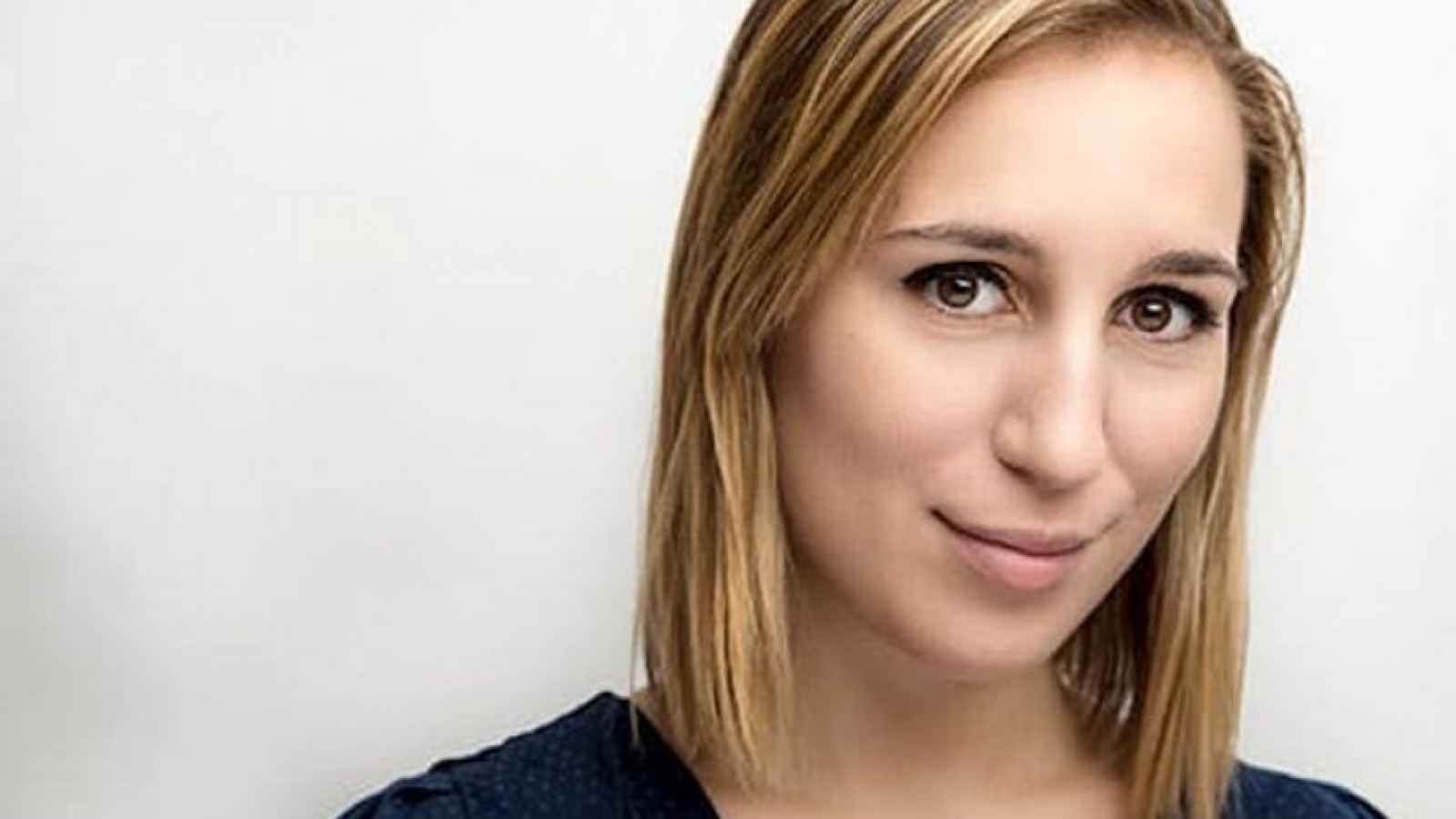 Since graduating from The Academy in 2017, Barbara Bernardi has had many opportunities to perform. However, the project that has most profoundly impacted her is the one she wrote herself.
Drawn from her own experiences, as well as those of close collaborators, Barbara created the original work
This Is Me
, which introduces the audience to a diverse group of women grappling with issues of gender and identity while attending a self-help group on "how to be a proper woman." The production showcased a cast and crew of Academy alumni, including director Yudelka Heyer. Reception for
This Is Me
has been so overwhelmingly positive from both critics and audiences that plans are underway to take the production on tour throughout the US and internationally.  
You began writing This Is Me as a response to casting directors being surprised by your background. As you wrote, the material developed a larger focus on broad range of women's experiences. What has been the most rewarding about this process?
Barbara:
The piece started as a response of my frustration with auditioning. I am Latina, but apparently, I don't "look the part." I was struggling to find new monologues that could include every aspect of me. While reading two of my favorite writers, Eve Ensler and Nora Ephron, I had a lightbulb moment and thought, "I want to do what these women have done, to write a monologue of my own." So, I started a journal of my personal experiences, and it morphed into a
Vagina Monologue
structure. I reached out to Yudelka and showed her the first draft. She had the great idea of starting a writing process of table reads with fellow actors, and for them to give feedback. That was extremely rewarding, to get together with a group of artists who gave their time and energy to help turn it into what it is now. A lot of the characters' personalities formed in these reads, I am super thankful to all of them.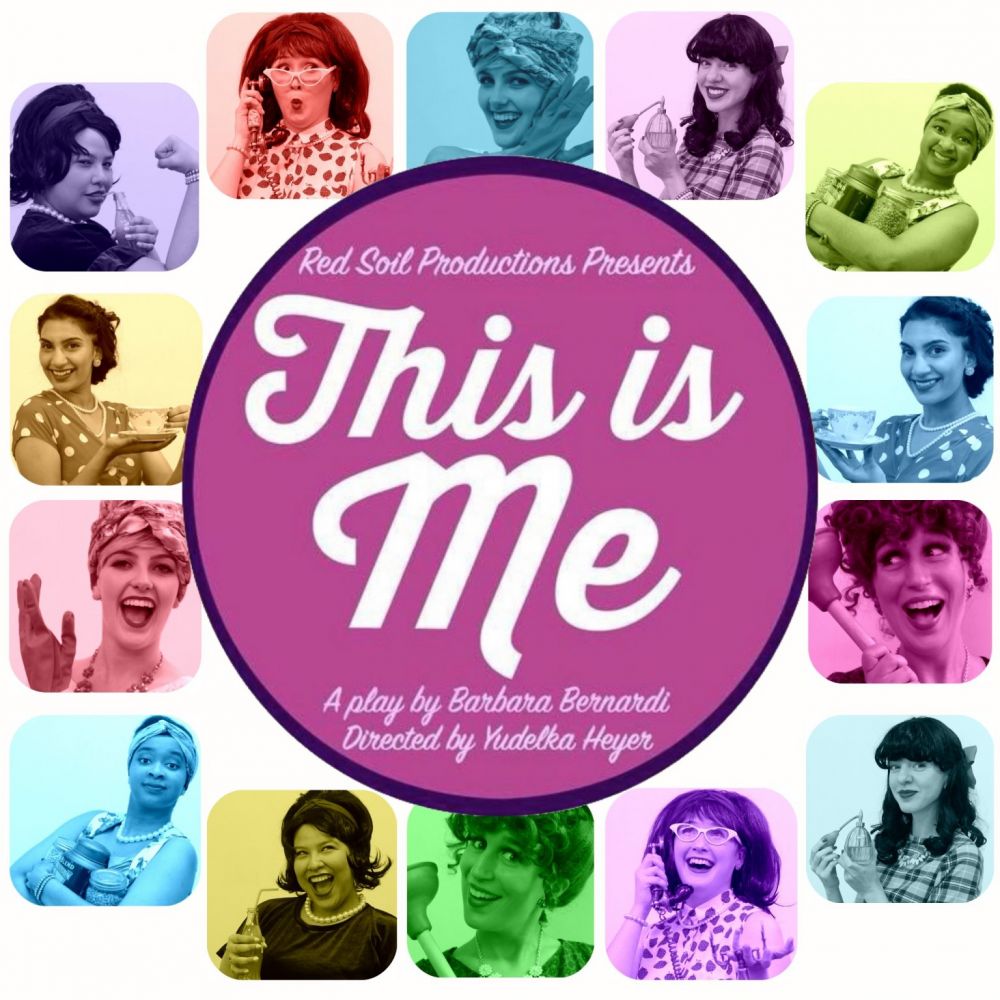 This Is Me is getting ready to go on tour! Where are you headed? What are you hoping for in bringing your show to a larger audience?
Barbara:
We have great plans for
This is Me!
  We love New York and want to continue aspiring here, but we would love to have it done in places that are even unknown to us, including Los Angeles and London. Finally, I am also in pre-production organization to bring it to my hometown, Buenos Aires, Argentina. It's ambitious, but Yudelka and I believe the piece deserves it, not only because of what it talks about, but because of the message it leaves to everyone who sees it.  
What's it been like working with this company of talented women? Did you all know each other from the Academy?
Barbara:
It's been an unforgettable experience. Since graduating I have been blessed with working regularly, and I've met so many actors, producers, directors and writers, but always ended up contacting and reaching out to people from The Academy community. And it hasn't been only women, several men have been part of this project too. From the beginning, Yudelka Heyer was my rock, powerful and strong partner, the director I always wanted and was thrilled to have on board. For the first table reads I had Alana DeGregorio, Tiffany Peach, Constanza Villanueva, Daina Njuguna, Brett Michael Bullard, Christian Willson and Emmanuel Penna. The cast grew to include Katherine Lieblang, Idalis Rideout, Claire-Monique Martin, Gabriela Lopez Hernandez, and Hannah Ciesil, all of whom were part of the public reading and our special Off-Broadway performance. Finally, for our run at The Academy we had Ayesha Hughes, Maeve O'Haire, Sydney K. Holts, Karen Johal, and Darby Bixler. Every one of these people were key to making
This is Me
a hilarious and relatable play, and I owe them so much. It is a breathtaking feeling to see someone else say your words, enjoy them, relate to them, and respect them, and having all these talented people be the seeds of it, it makes me a very lucky gal.  
Do you have any advice for Academy students or other grads who are interested in creating their own work?
Barbara:
Making your own work it is super scary and challenging. Every performance was doubly nerve-racking. Not only because I was performing in it, but because I was literally letting people see and hear me. But hearing the response after makes me realize I gambled on something worthwhile. I love acting and being in other people's projects but making our work built my confidence in ways I never imagined.  Trust your instincts; no matter what happens, I'd rather have done it than wonder "What if?"  
Watch the trailer for
This Is Me
below.
---
---