Alumni Career Highlights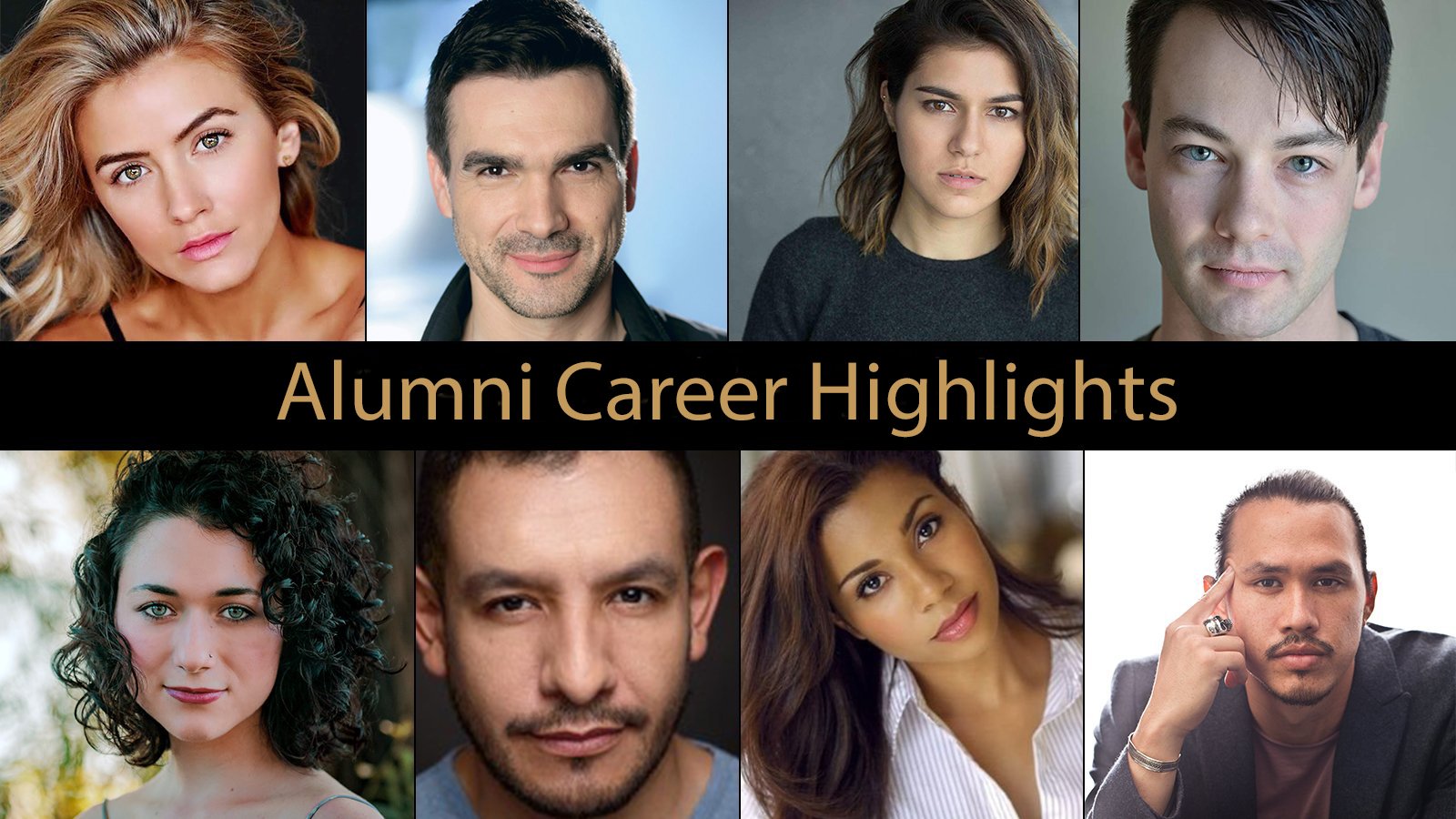 Academy graduates are regularly working on groundbreaking stage and screen projects all over the world, and we're thrilled to share their stories. 
2017 graduate
Rachel Larsen
was awarded "Best Director of a Feature Documentary" for her film
All There Is
at the 2018 Nice International Film Festival.
All There Is
follows a recent acting school grad, "as she explores love in all forms in New York City, Portland, Oregon, and Missoula, Montana." On the film's official Instagram page, Rachel noted "my greatest wish in the revealing of this film, is that you'll find yourself in it. Your own joys, and heartaches, and dreams." Fellow 2017 grad
Richard Barreto
appeared Off-Broadway last spring in the role of King Darius in Aeschylus'
The Persians,
presented by the American Theatre of Actors at the John Cullum Theatre. The production, directed by John DeBenedetto, was very well received, with
The National Herald
declaring "Barreto offered a commanding stage presence befitting his kingly role." In November 2018, Richard starred in the World Premiere workshop reading of
Dora Versus Picasso
at the Actors Temple Theatre in New York. The reading was directed by Academy graduate and current staff member
Yudelka Heyer
and has been adapted for the stage by Academy alum 
Claire-Monique Martin
, who is also in the cast.  

Jessica Pimentel,
a 1996 graduate, has spent the last several years as a series regular on Netflix's smash hit
Orange is the New Black
playing Maria Ruiz, a complicated, fearsome mother serving time at Litchfield Penitentiary. In addition to her busy shooting schedule for the series, Jessica is also starring in the new independent films
A Bread Factory (Part One & Part Two)
about a couple dedicated to keeping their local arts center - housed in an abandoned bread factory - open. The film was released in New York and Los Angeles in fall 2018, with wide release to follow.
Since graduating in 2016,
Alexander Hodge
has worked steadily on a number of projects in theatre, television & film. He recently appeared in a recurring role as Andrew in season 3 of HBO's Emmy-nominated comedy
Insecure.
Alexander also filmed a supporting role in the film
Abe
, a drama starring
Stranger Things'
Noah Schnapp and Seu Jorge. 2014 graduate
Lindsay Mushett
has also built a thriving career in television since graduating from The Academy, booking a recurring role as Ashley Juliano on CBS'
Blue Bloods
, and appearing as Lisa Parker on NBC's smash hit
The Blacklist
. Lindsay's next big project is a recurring role as Joss on upcoming crime series
Big Dogs
, a new drama series based on Adam Dunn's series of futuristic crime novels.
1998 graduate
Dan Domingues
has joined the cast of the highly-anticipated New York premiere of 
Wild Goose Dreams
, a new "play with music," led by Tony-nominated director Leigh Silverman. The play, which ran in The Public Theater's Martinson Hall, focuses on the internet-based connection between a South Korean father, and the young North Korean defector he befriends.
Romy Ahluwalia,
a 2015 graduate, has also had a busy and exciting past year, appearing as Darla Kirby on the hit CBS show
Ransom
, a drama based on the professional lives of the world's top crisis negotiators. Romy also had a role in the short film
Heart's Ease
, which was filmed on location in London, and was released in October 2018. The film was written and directed by her brother Jassa Ahluwalia and premiered at the Leicester International Short Film Festival.  

2008 graduate
Leland Wheeler
and the cast of
Daniel's Husband
 transferred the production to Off-Broadway's Westside Theatre, following a hugely successful run at the Cherry Lane Theatre downtown. The play revolves around two men, the (seemingly) perfect couple with conflicting views of relationships and marriage. An unexpected change throws their lives into turmoil, forcing them to face the reality of the world we live in, and the rights that aren't always given.
Time Out New York
called the production "seamless," and singled out Leland's performance as "magnetic."  
Have news? Working on an exciting new project? We want to hear from you. Email us at
alumnirelations@aada.edu
.

Click here for even more Alumni News By Decade
---
---