2017 Summer Program
Dates, Pricing & Details
Our summer programs are designed to bring you the training
you desire and meet your schedule at the same time
Compare Program Options & Pricing
This is the time to get what you desire this summer. Select from Two, Four, Five and Seven-Week Programs with plenty of options to bring your training further focus. View dates, pricing, what's included and special offers below.
Learn about our Core Courses, Electives and Intensives, which are included in our programs. For advanced students, learn more about our Encore Program
*Included with early enrollment
1Upon acceptance and enrollment in our Full-Time Conservatory Program
2$500 housing credit is exclusive to Seven-Week Program students upon acceptance, enrollment and housing availability
Summer Housing Options
Planning on attending one of our Summer Programs but need a place to stay? Then we have great news, because we have summer housing options for both campuses, plus we offer special arrangements with local student housing services in both New York and Los Angeles.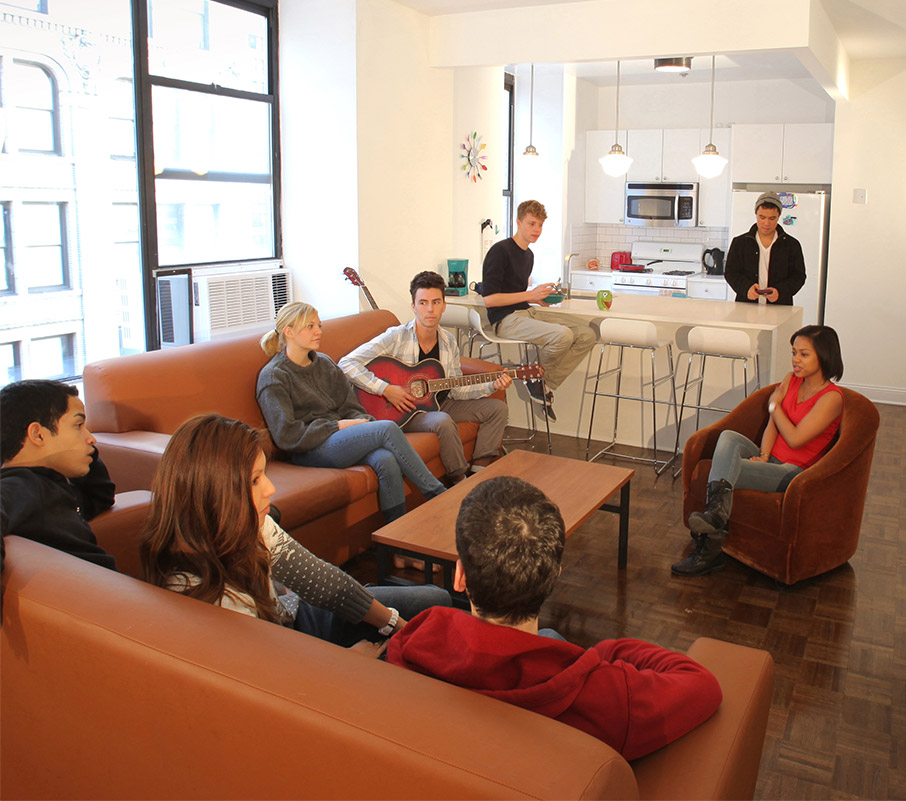 New York Housing
The Academy House located at 118 Madison Avenue is our immaculately restored, fully furnished loft-style student housing. Located directly next door to our main campus, this ideal address offers community, safety, convenience and an invaluable total immersion experience for summer training in the heart of New York City. For more summer housing information, visit the New York housing page or contact us.
Los Angeles Housing
The Academy House West is a 3-story, beautifully remodeled apartment-style student housing building located at 1321 North Sycamore Drive with direct private access to The Academy's Los Angeles campus. It provides furnished housing with options for single, double or three-person shared rooms along with rehearsal space, full kitchens, parking and 24-hour campus security. For more summer housing information, visit our Los Angeles housing page or contact us.
Additional Fees & Requirements
Age Requirements
Applicants must be at least 16 years old by the start of the program. For those under 16, we offer The Academy's Conservatory for Young Actors (ACYA), a four-week intensive summer program in Los Angeles for students 12-16. Learn More
Summer Program Assessment Auditions
The Academy's Summer Programs may not require the applicant to audition prior to acceptance. However, the application information provided by applicants is subject to verification, and admitted Five-Week and Seven-Week Summer Program students may be required to conduct an assessment audition before or on the first day of class to determine proper placement within the program. Please speak with your admissions advisor as to the date of this audition.
Summer Program Refund Policy
Requests for refunds must be addressed to the Director of Admissions and received no later than 30 days prior to the start date of each Summer Program. Requests for refunds made less than 30 days prior to the program start date will not be granted.
Additional Fees
Application Fee: $20
(non-refundable)
Additional Electives: $350
(in addition to the provided program electives)
Enrollment is limited and space is reserved only upon full tuition payment.