Alumni Career Highlights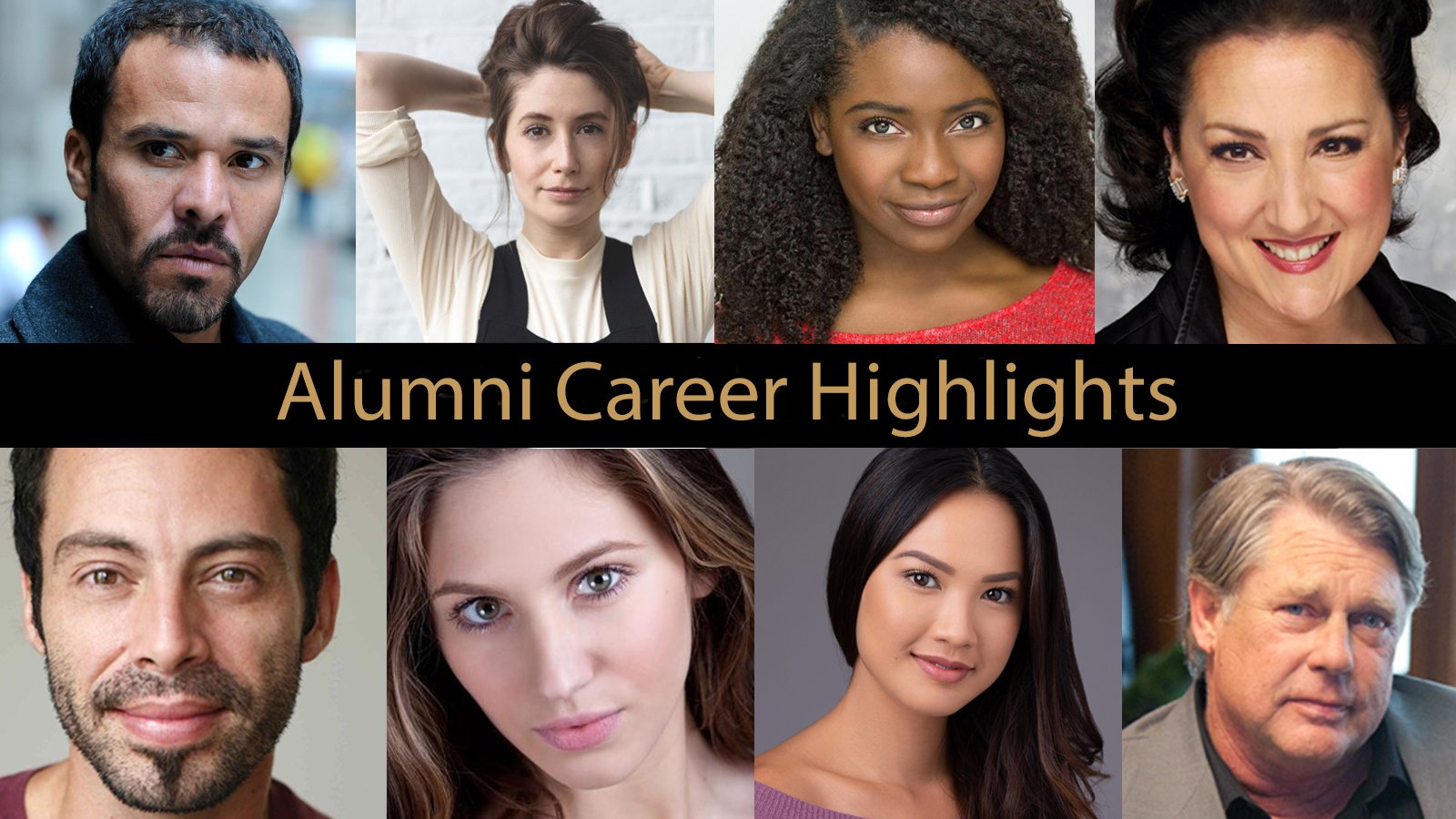 Academy graduates are regularly working on groundbreaking stage and screen projects all over the world, and we're thrilled to share their stories.
Michael Irby,
a 1995 Academy graduate, has been working extensively in major network series including
Seal Team
(CBS),
Barry
(HBO) and the much talked-about follow-up to
Sons of Anarchy
,
Mayans MC
(FX) where he plays Obispo 'Bishop' Losa, leader of a motorcycle club balancing a tenuous alliance with a violent cartel across the border. In a recent interview, Michael spoke about the satisfying challenge of playing such a complex, multi-facetted villain - "Bishop is very pragmatic. He deals with things with a heavy hand and heart. We see him in a vise, being squeezed in all directions—not only within his own club, where there's supposed to be complete loyalty at the cost of losing your life, but also with the cartel."  
2014 graduate
Charly Clive
stars as Marnie in the new UK dramedy series
Pure,
which explores a 24-year-old's search for herself and her struggle with 'pure O' - an excruciating type of obsessive-compulsive disorder which takes the form of intrusive, frequently sexual thoughts. Charly's journey to
Pure
, including discovering she had a tumor the size of a golf ball in her brain, naming it 'Britney' and writing a sellout comedy show about it, is chronicled in
an extensive profile
in
The Guardian
.

Ashley Jossell,
who graduated from the Academy in 2016 and is no stranger to stage work, was cast as Lucille in TheatreWorks USA's
Junie B. Jones
national tour, bringing the acclaimed Broadway hit to young theatre fans nationwide. She also performs regularly at clubs around New York.
At the 2018 Cutting Room International Film Festival,
Cristina Fontanelli,
a 1977 graduate, was awarded the Best Actress-Comedy prize for the short film
Santino.
Cristina is a well-known figure in New York, having appeared as the PBS host for Andrea Bocelli's "Live From Central Park" also starring Celine Dion and Tony Bennett; for the "Il Volo Takes Flight" special; Vienna Boys Choir and Qi Gong PBS specials. She also presents her wildly popular "Cristina Fontanelli's Christmas in Italy" show every year at New York's famed Carnegie Hall.  
1996 graduate
Fernando Arze-Echalar
is both the star and co-writer of the film
Muralla (The Goalkeeper)
, Bolivia's submission for the Academy Award for Foreign Language Film in 2018. The film confronts the dark, terrifying underworld of human trafficking, while showing the human drama of a former soccer player desperate to save his sick child.
The Goalkeeper
was well-received by critics and was quickly snapped up by Alfredo Calvino's Habanero Film Sales.
Lara Pictet,
a 2017 Academy graduate, produced the mystery-thriller pilot
Beast,
which won the top jury prize in the Independent Episodic category at the 2018 SXSW Film Festival, among other awards.
Beast
centers on a boy searching for a rumored sea monster he believes lives off the coast of his small town, while his detective mother investigates the recent disappearance of a local fisherman. Lara will also be producing and starring in the upcoming thriller
Serpentine
.  
Several Academy alumni have been working on the set of the CBS hit series
Hawaii 5-0
, including 2010 graduate and Hawaii native
Taiana Tully
, who played Jenny in the episode "E'ao lu'au a kualima." 1972 graduates
Graham Beckel
and
Peter Weller
have also been active on the
Hawaii 5-0
set, teaming up for the episode "Ikiiki i ka la o Keawalua," which Peter directed, and Graham was a guest star. Graham was recently seen in the role of Dale Hammonds in
Sicario: Day of the Soldado
, alongside Benecio Del Toro and Josh Brolin, and will be heard as the voice of the narrator in the comedic short film
Eat Your Heart Out
. Peter can currently be seen in the Amazon Prime Original Series
Forever
, starring Maya Rudolph and Fred Armisen.
---
---