Jennifer Coolidge Stars in Marisa Smith's Saving Kitty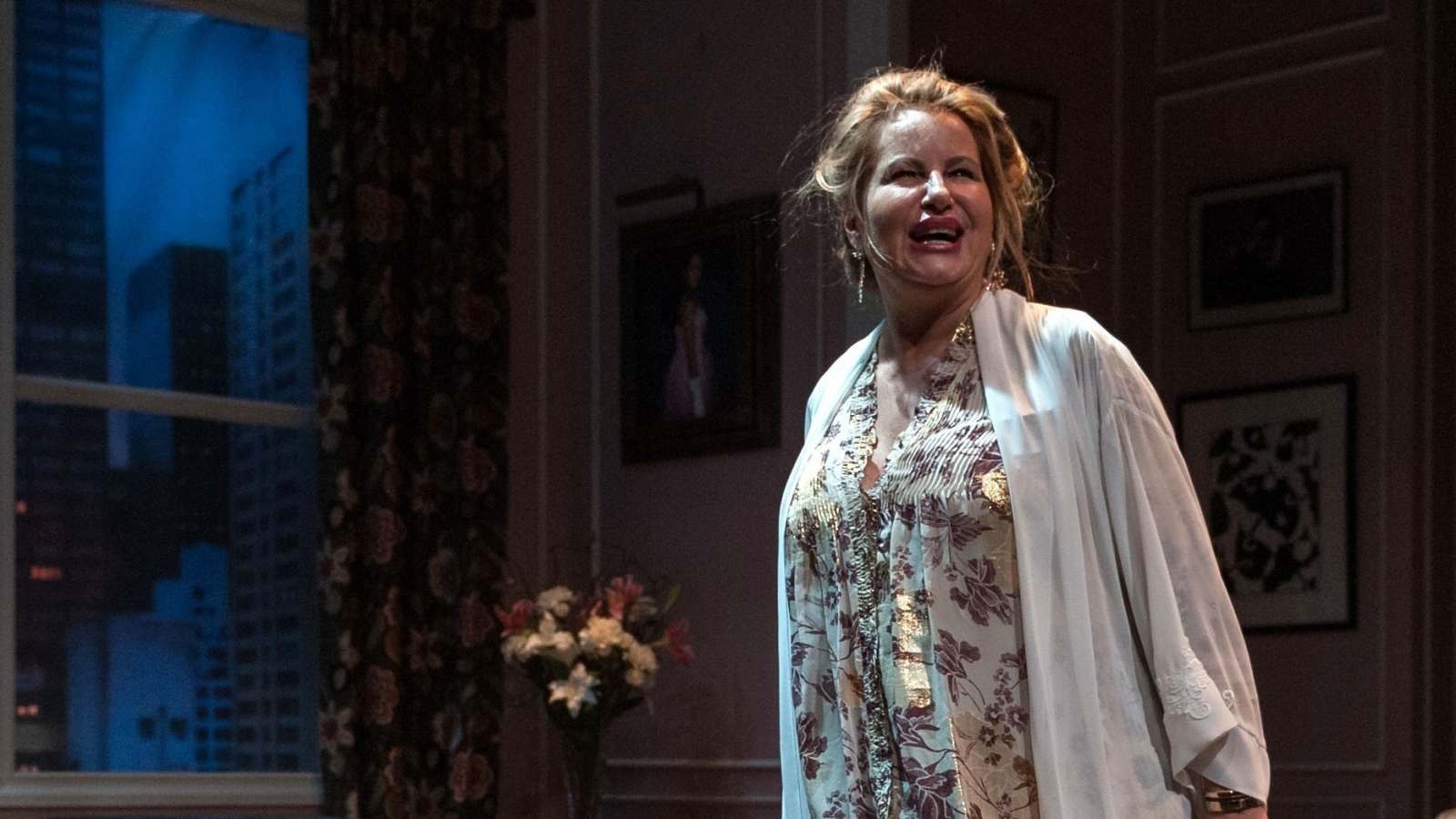 Academy alum Jennifer Coolidge has carved out a unique niche for herself in Hollywood, playing quirky, comical supporting roles that steal the spotlight in every show. This summer however, sandwiched between breaks filming her CBS series Two Broke Girls with Kat Denning and Beth Behrs, Coolidge makes a rare move primping her comedic genius into an on-stage leading lady. At her hometown Boston's Central Square Theater, she is thrilling audiences as the overbearing, relationship-sabotaging mother who is as dippy as she is manipulative – Kate Hartley in Saving Kitty.

Having made its world premiere three years ago, Saving Kitty didn't always receive such rave reviews. In fact, it has gone through multiple rewrites and ending revisions since it first hit the stage in Wellfleet Harbor, Massachusetts. Playwright Marisa Smith credits much of the production's recent success to Coolidge herself, having perfectly sought out a comedienne with depth and complexity to take the character to the next level. "Roles like Kate, they're not out there," she told The Boston Globe. "It's rarer than one would think." 

Coolidge has enjoyed a whimsical career of non-stop laughs and tongue-in-cheek comedy, often celebrated for her various improvised-to-perfection characters in Christopher Guest's collection of hilarious mockumentaries. Snagging guest appearances on hit shows like Seinfeld, Frasier and Sex and the City with fellow Academy alums Kim Cattrall and David Eigenberg, there's one particular career-elevating moment that actually took Coolidge by surprise.

 "[American Pie] wasn't supposed to be a hit movie," Coolidge told Vanity Fair. "It was a small role in a movie that I was really lucky to be a part of. It was just the right time, and it changed my life in a huge, huge way."

After Saving Kitty's summer run, Coolidge is gearing up for her next adventure, the stop-motion animation feature Hell and Back from the minds behind Robot Chicken and BoJack Horseman, voicing alongside a star studded cast of TJ Miller, Mila Kunis and Bob Odenkirk. Cleverly fitting, Coolidge will play a sassy angel in this underworld tale.

Wowing audiences on the stage and the big screen, there's no doubt Jennifer Coolidge is entering the prime of her career – and we can't wait to see what's to come. Congratulations to you, Ms. Coolidge.
---
---